What Makes a Zombie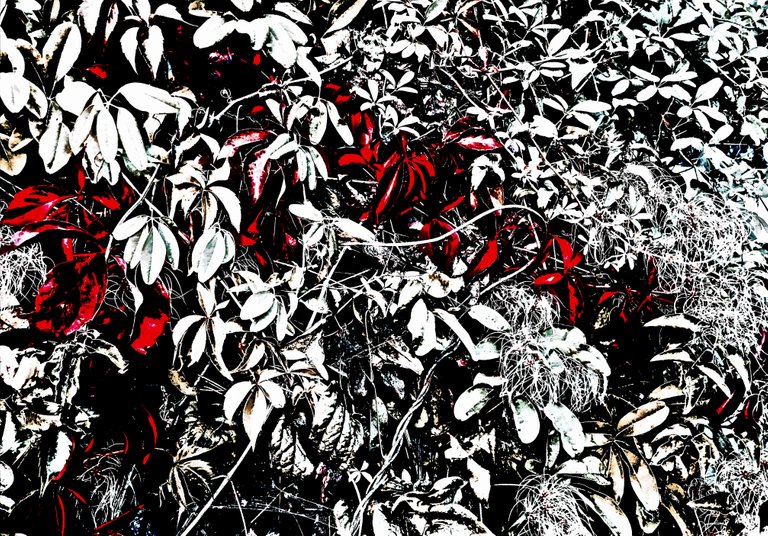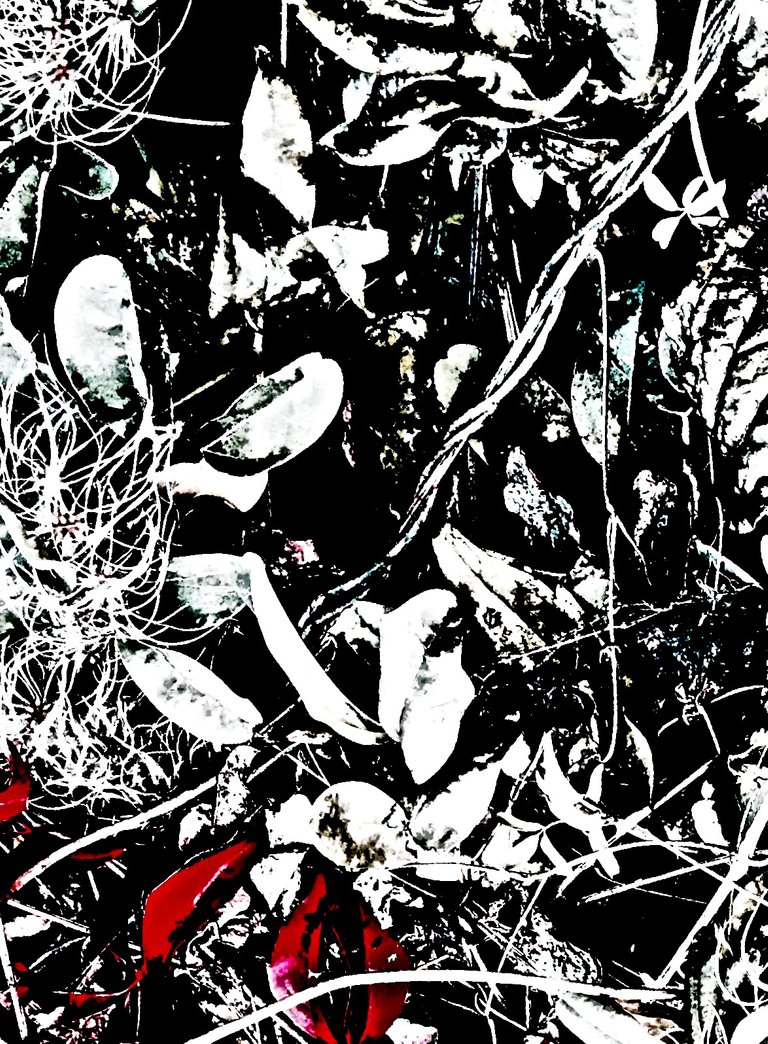 What makes a zombie so ...


brain-eating for sure
reason and coherence
they're the first to go


A bump in the night
a groan and a grunt
tenacious teeth take hold
pierce to the membrane
take out a chunk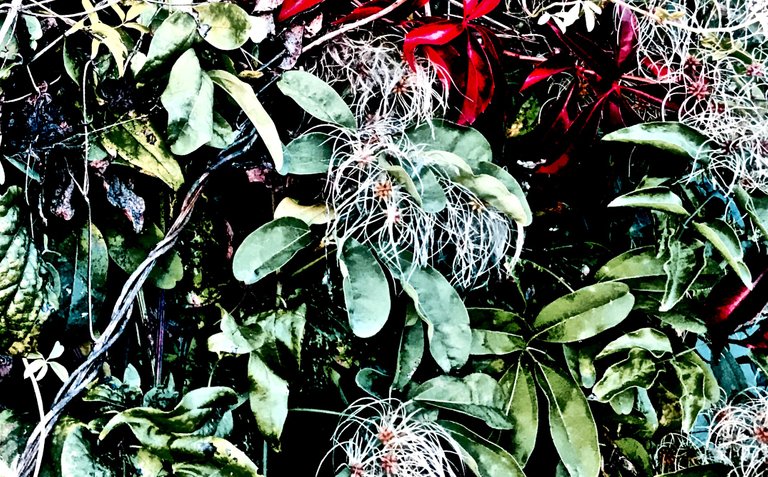 Your mind cut in half
your hunger times-two


flesh between your teeth
so sweet, so succulent
the only thing for you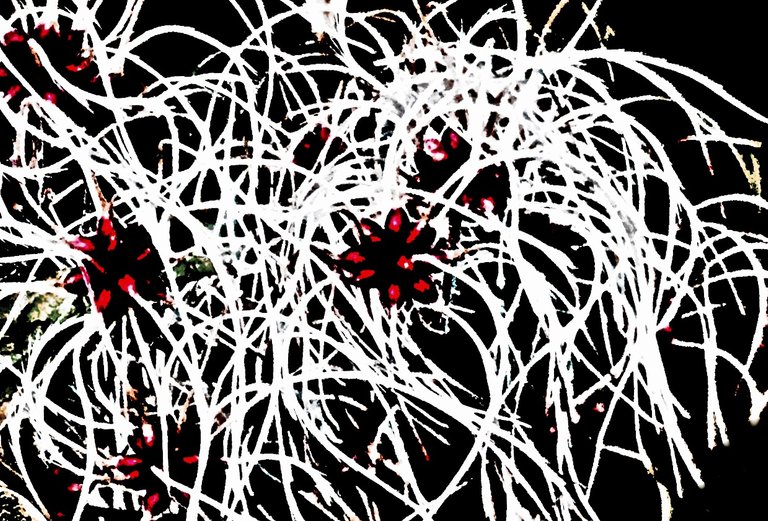 There she sleep; there she lie
take hold; she bats you away
zombie she scoffs I think not
annoying little fly


But you ARE a zombie
to consume in parts or in whole
desire for flesh … Yuuuum
won't let go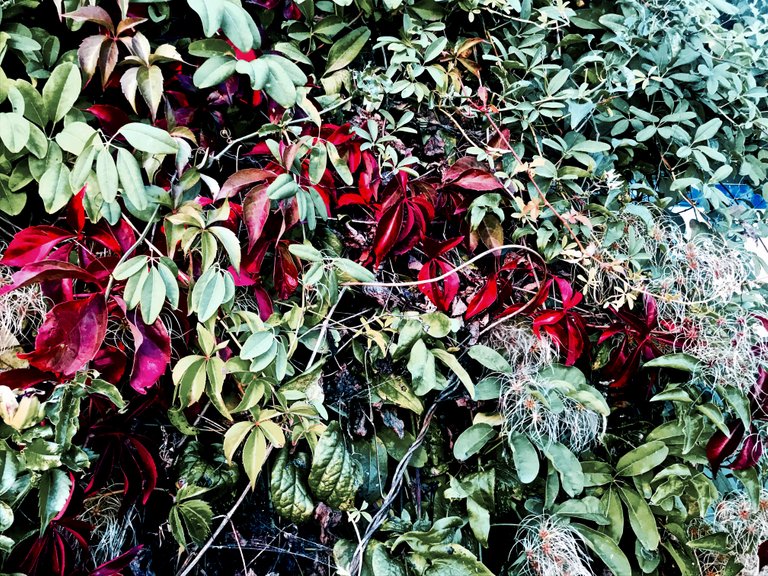 Your jaws open wide
you await a scream
a plea of oh-no


instead just a giggle
as you nibble at her toe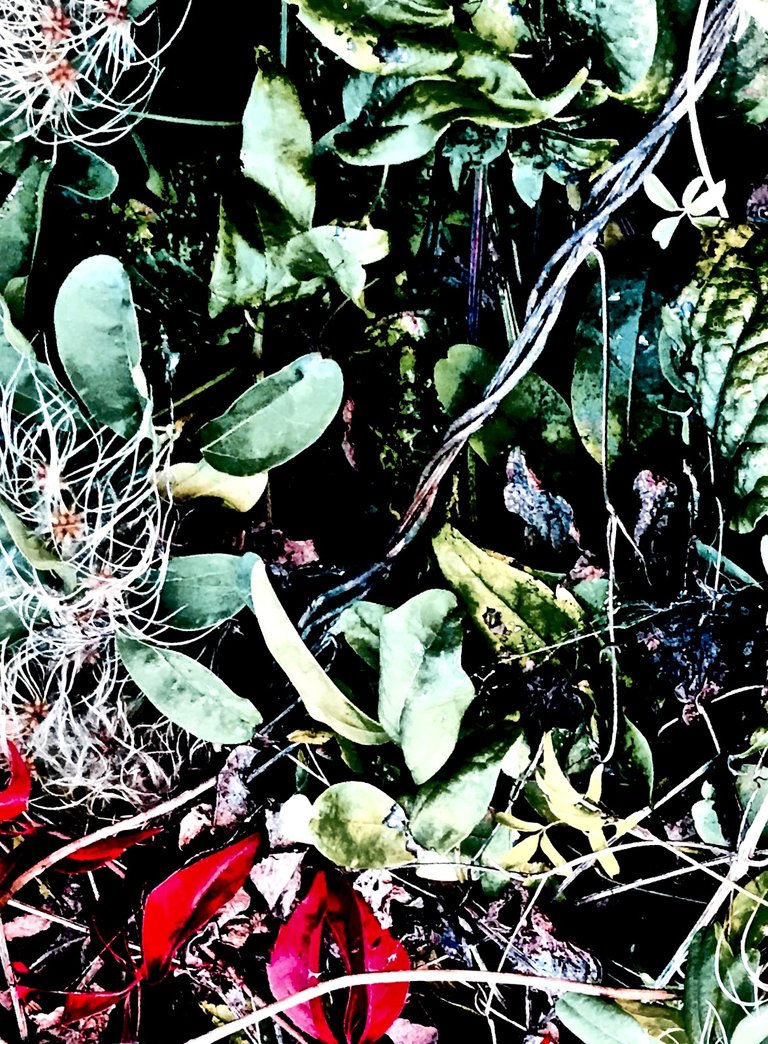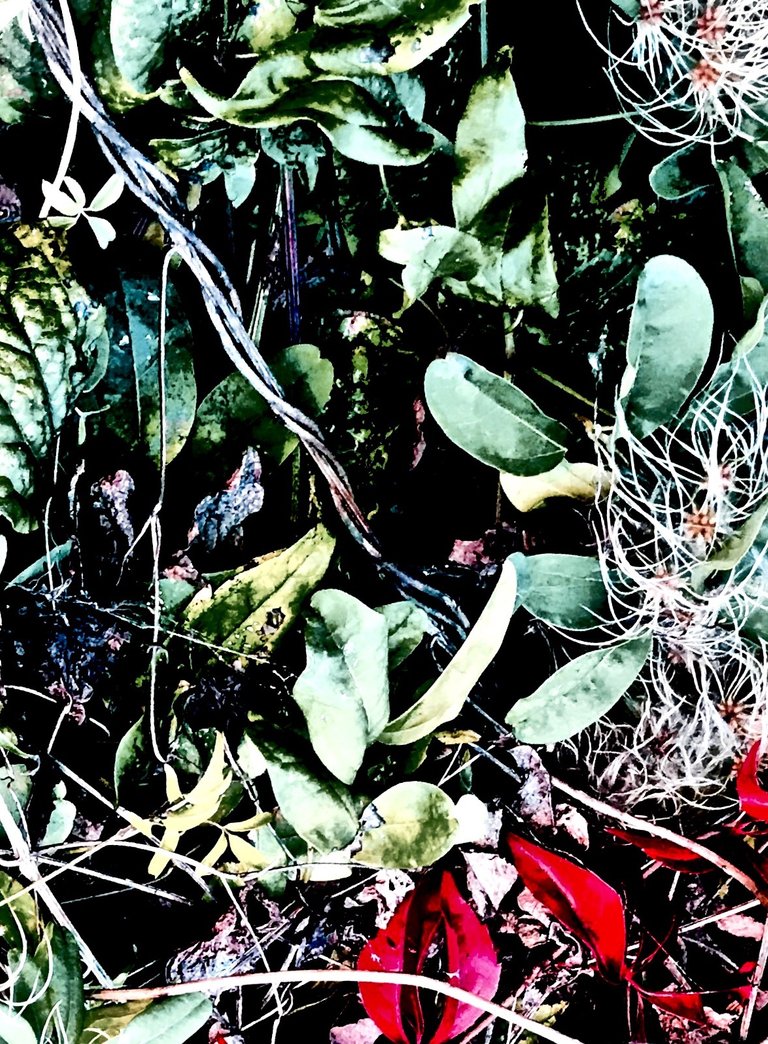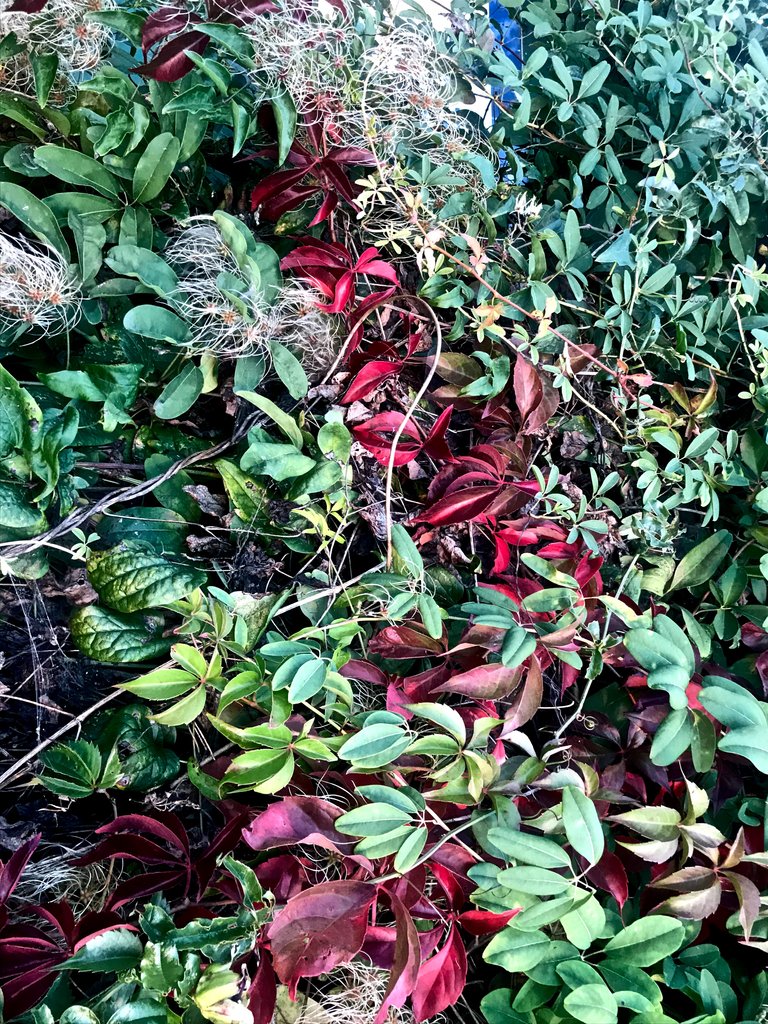 I came across the most amazing wall of vegetation a block from my house. It was just beginning to take on its fall colors. The vines and leaves were absolutely spectacular, with slashes of blood red leaves cutting across the green.
It doesn't take a whole lot to move the imagination toward the macabre and the scene of a zombie attack.
Still blooming was the odd purple flower, and if one really looked close, she could find some small orange fruits, most of them already feasted upon by the local wildlife.
The flowers are featured in my last blog.
I did some internet sleuthing to discover what was growing rather tenaciously in the rainy, temperate clime of Vancouver. Passion fruit. Who knew a quintessential tropical plant could grow so rapaciously this far from the equator and produce such beautiful autumnal foliage.
Eat your chilly, clingy heart out English Ivy. The walls here are overcome with sweet passion ... literally.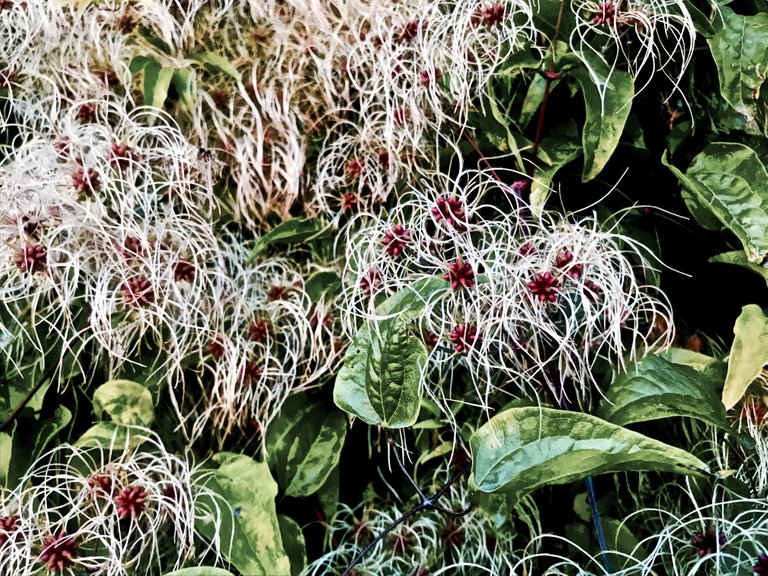 ***
Words and Images are my own.
What Makes a Zombie So is published in Monsters, Avatars, and Angels. Monsters, Avatars, and Angels is available in paperback or digital through amazon and your local libraries and bookstores.
Click on any title below to further explore and support my writing.