Good day to all! Today I want to share with you my new picture, this time it will be a landscape with a waterfall -:)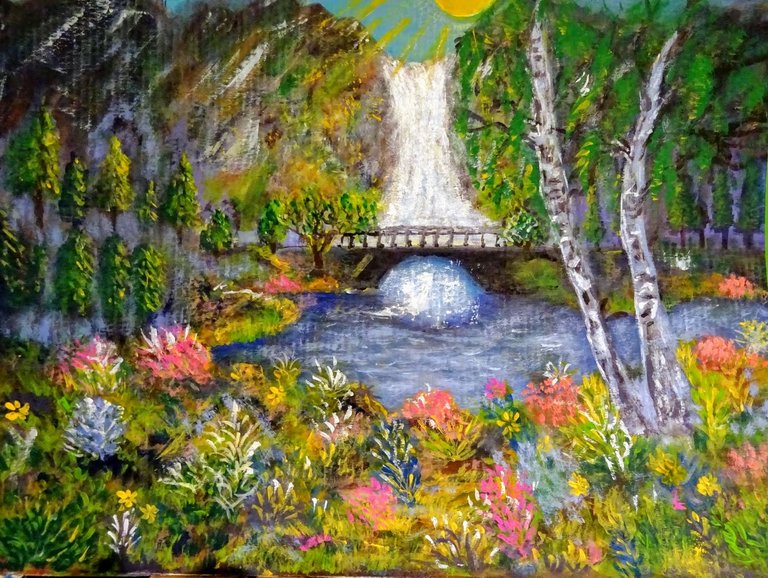 I drew it for quite a long time , because I did not get the mountains :-(
But I persistently master the subtleties of art, and do not stop at difficulties. The more you draw, the better you learn different techniques, right?
At first I did underpainting. I outlined some of the objects of my future picture, and it turned out well.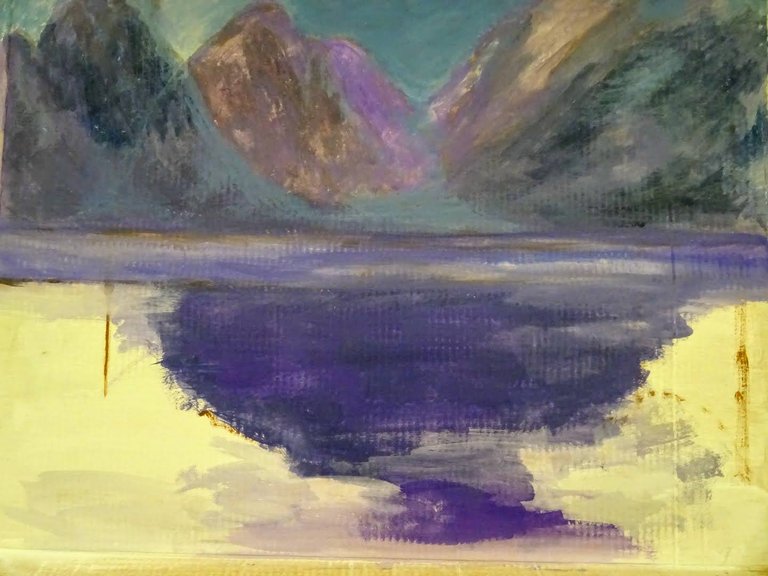 To be honest, I shouldn't have touched those mountains again. But I wanted to improve them, and began to Refine the details...
I drew the sun, trees in the background, even wanted to show the sun's pre-dawn rays breaking through the high rocks.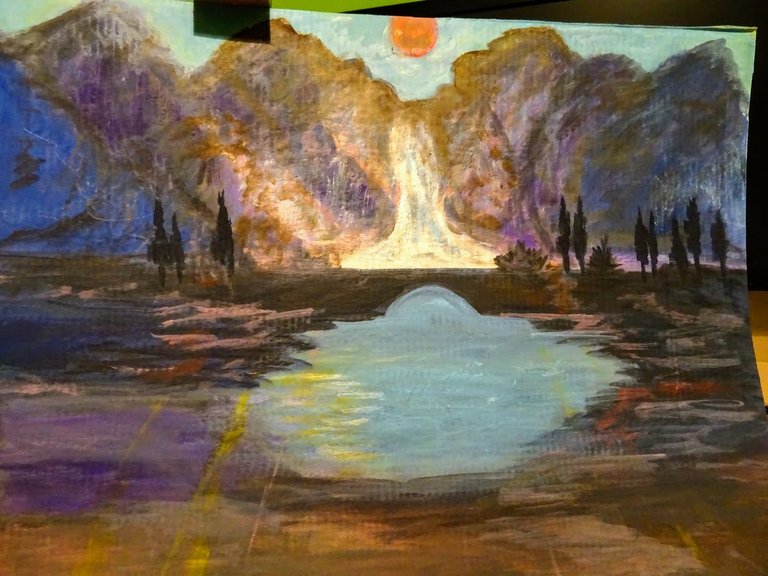 I wanted to make a bridge so that I could enjoy the strong streams of water from the waterfall, which fell with a noise down and created a kind of hum. Have you ever been to the waterfall? Then you understand the noise from the water.
But the waterfall was not enough for me :-)
I also Wanted to draw a couple of trees in the foreground, and somehow decorate the mountains with greenery.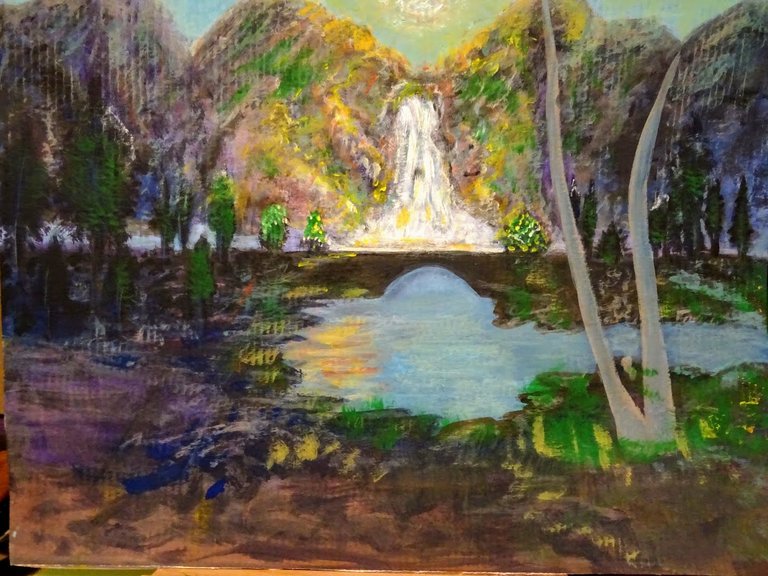 But the result is this picture. I often did not enter the trees in the background. I was very upset about this, I could not understand the principle :-) But in this picture, like trees, I turned out. What do you think?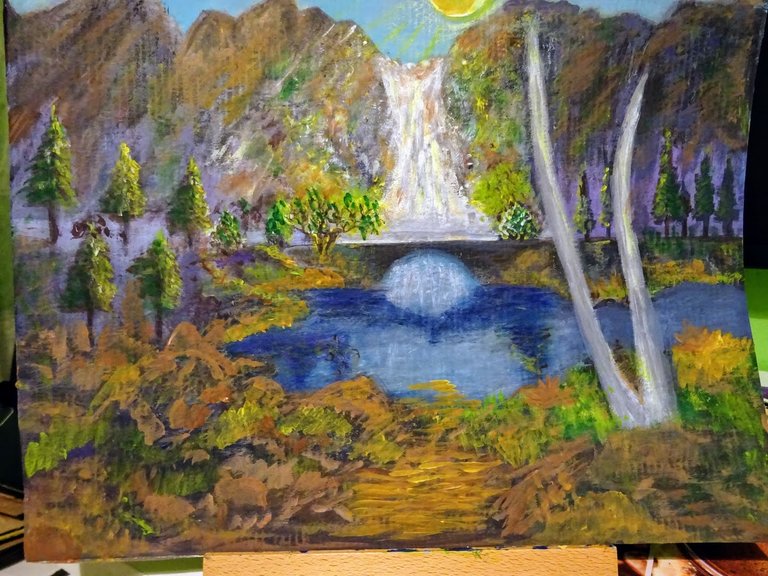 Then I wanted to improve my landscape a little in a special program. Which of the pictures did you like best?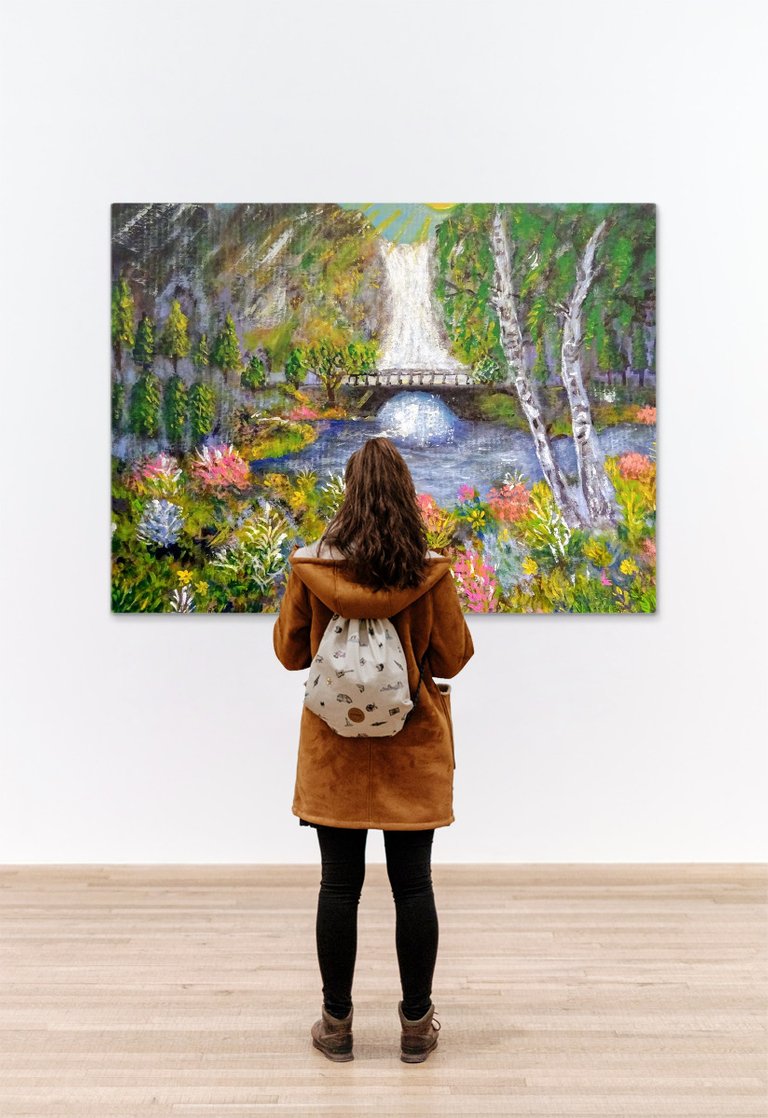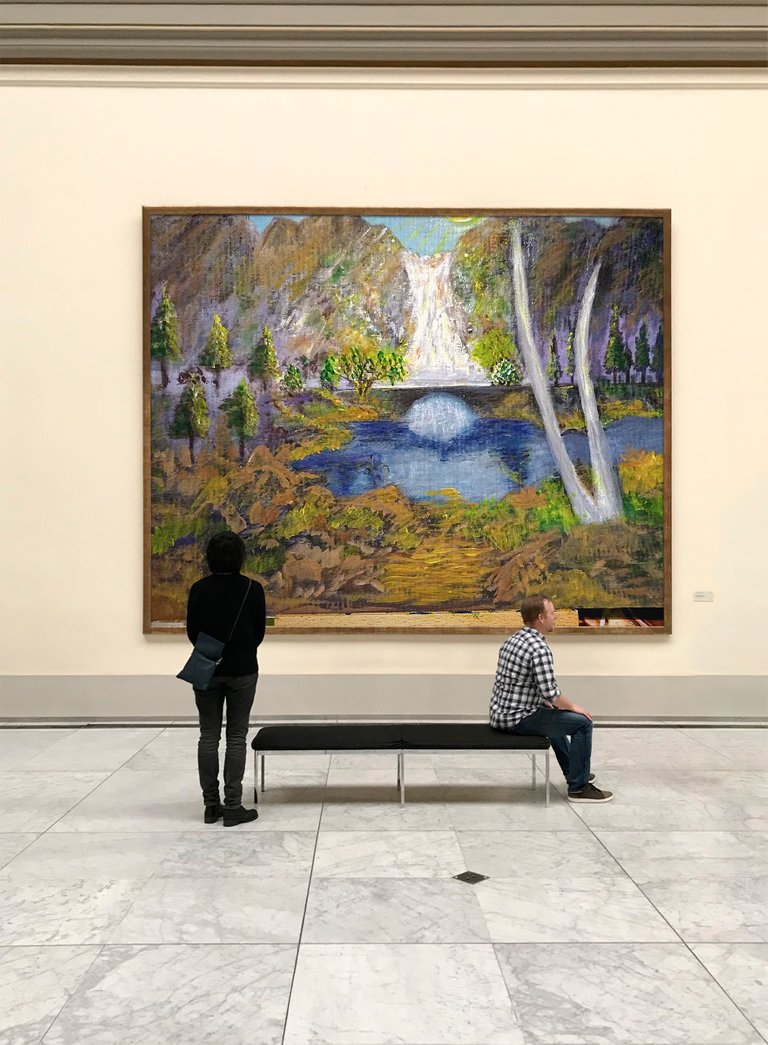 Now look at the same picture , but with the filter "oil paint" :-)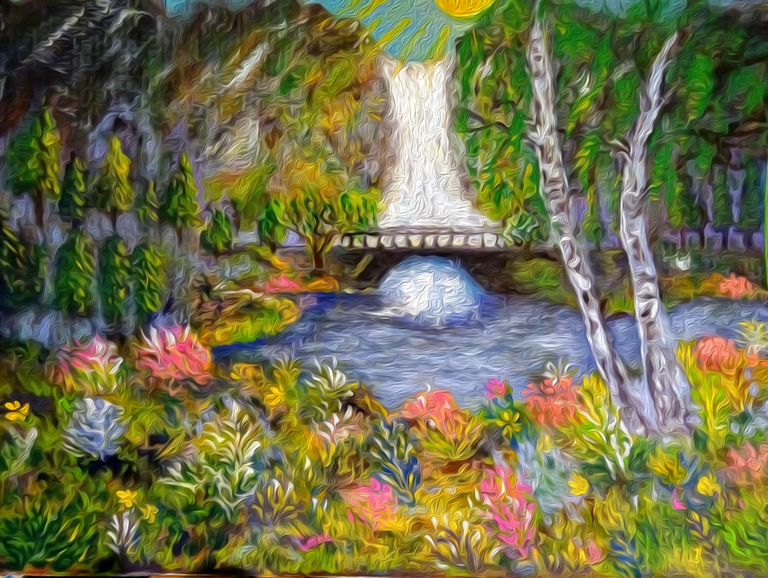 ---
Thank you for Your attention and visit.
I appreciate Your feedback and comments.
I wish you luck and have a nice day!
Best wishes,