Around midnight last night, it was four years since my wife's water broke and she did a little dance around in our apartment - three hours later - she wasn't dancing anymore, but we were still at home as she didn't want to wait around the hospital for no reason. We ended up heading in around 4 am, my wife in relatively good spirits, but in a fair amount of pain.
It was another 16 hours until Smallsteps was finally delivered into the world and due to complications in the labor, it took about 7 nurses and 3 doctors in the room to get the task done. It was one of the scariest moments in my life and unlike my wife, I can still remember it all in vivid detail, including the looks on the nurses faces throughout the process.
I have spoken of the various challenges with Smallsteps on Hive over the years, the diet issues, waking up to her having seizures and holding her without recognizing her face (the scariest moment in my life) and all sorts of tests and financial strains - but we are lucky. She is awesome and gets more so by the day.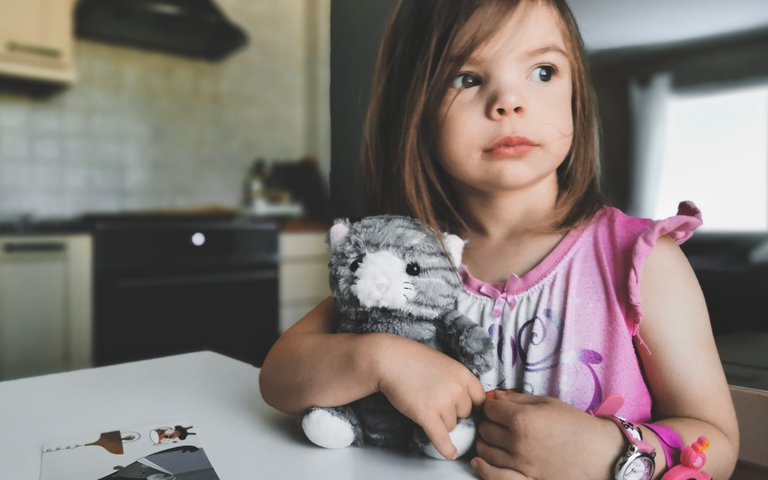 When asked what she wants for her fourth birthday, she only said that she wanted to make a rhubarb pie for the guests who will come on Sunday to celebrate - she can't even eat it. However, we of course wanted her to have something to mark the occasion and since she is already pretty good with numbers, we figured a watch would be a suitable gift - though she ended up with two. I ordered a snap band one from Amazon as we couldn't find it here, but it looked like it wasn't going to arrive on time, so I found another locally. The amazon one got delivered last night. Neither are expensive and I don't know how long they will last, but she is pretty happy with them.
She has decided that the flamingo one is for when she is playing, the cat one for special occasions, like going out to the shops. Again, we are pretty lucky as for a kid and while accidents happen, she has always treated her belongs well. We have taken the approach of trust her first, clean up if needs be and so far, there is still plenty of trust to the point that I worry that we forget that she is just four years of age. A lot of people seem to forget when they talk to her.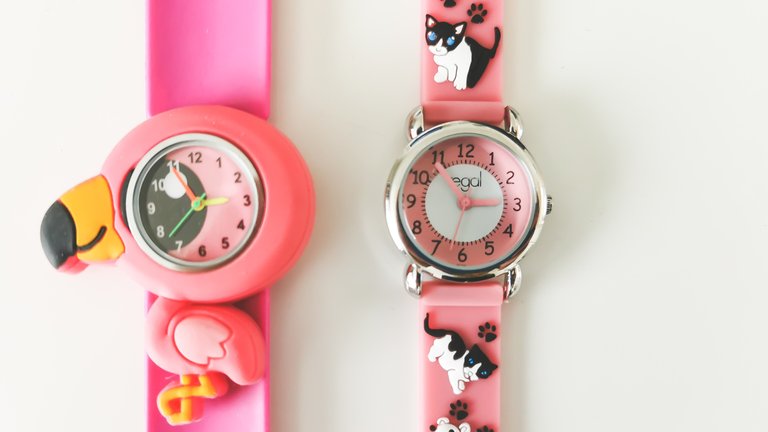 The picture below is the first time she held my hand and the first time she stopped crying after the delivery. They took her to a side room to weigh and clean her up, while they worked on my wife in the delivery area. I remember being in awe of this tiny little thing in front of me, while simultaneously looking through the window at the doctors and nurses working on my wife. It was a strange feeling and I noted the relationship to risk and reward.
I know that a lot of people are scared to become parents and I know that a lot aren't scared, but should be, but at that point, I felt prepared, I felt confident and I knew I'd be a good father. I didn't know what we were going to face soon after, I didn't know how long my wife's recovery would take and I didn't know how difficult our financial situation would become.
I started to learn a few hours later - after getting home at around 2 am as they don't have a family room at the hospital for the fathers, I got a frantic call from my wife saying that our daughter had been rushed to intensive care. It was a sign of things to come and has kept us on our toes ever since, but at the same time, I am glad that we experienced it, as we learned early on that we can manage and for the next couple years, it was a pretty thorough test of endurance, resilience and the ability to cope under compounding pressures.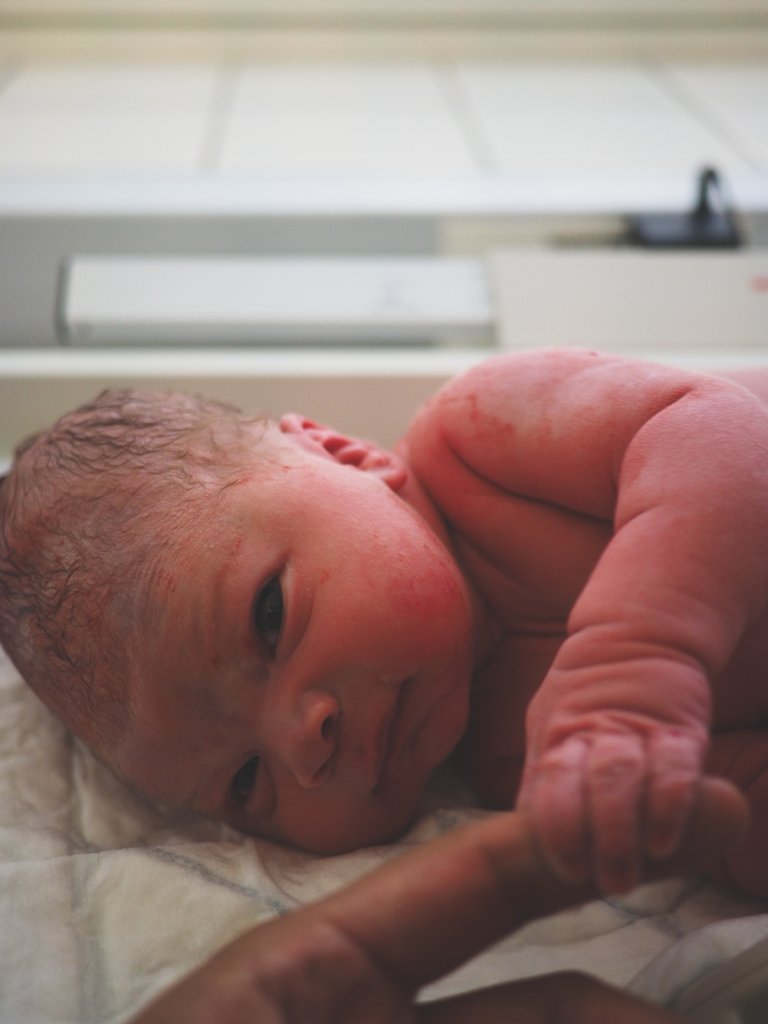 Those times were the most physically and emotionally draining I have experienced and I hadn't led a life of leisure prior. We often underestimate how much we can accomplish, we often give in before our energy is spent - but when people you love are relying on you to perform - you will perform til incapable and in doing so, find out how capable we really can be.
It is interesting to me how so many these days say they can't, that they are too tired, not skilled enough or such and such when it comes to doing things that they claim to want. From my own experience, I figure it is more a motivational issue than any real roadblock and I think the problem is that we don't truly understand what incentive we need to do our best.
I think it is easy to make a decision to personally miss out on things that take effort to have - much harder when the people who will miss out are the ones that we care about the most in this world. because of this, I find it strange how few people seem to care about the future of the economy, the environment and the society that we are building at this time.
Every parent wants their child to be happy, but in my opinion, it has to be enduring, meaning that being happy now is not enough if the future is bleak, health is poor, opportunity is gone. Working toward that better world is selfish, because that world is going to be the place that the people we love will grow, play and live their lives and it is us who wants them to have the best of it.
It is a risk and reward system again. The risk is that all the effort will go to waste, the reward that those who are to come will gain from those who are gone.
Smallsteps is now around 1/10th my age, yet she has been the instigator of more learning about the world and myself in that time than anyone or anything else previously. Some say that having a child is a selfish act and it very well may be, but perhaps having something we love and want to protect that we expect to live past ourselves, keeps us evolving who we are to become.
Taraz
[ Gen1: Hive ]