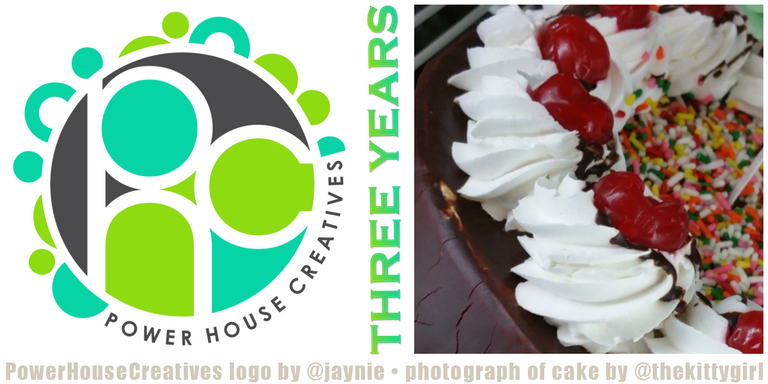 On 14-Jun-2017 an amazing person joined the blockchain, full of energy and spreading messages of inspiration for all. That was none other than @jaynie of Cape Town, South Africa. A scant two weeks later, on 29-Jun-2017, she founded a group on Facebook called "Steemit Bloggers" where those on the blockchain could gather, share links, and make Steem more visible to Facebook users.
then, on 14-Oct-2017...
When many on the blockchain began using Discord for communication and gathering for real-time discussions and events, @jaynie decided to create a Discord server, too. Thus, on 14-Oct-2017, the @steemitbloggers that many of us came to know was born! The official announcement post talks about how SHARING is CARING and contains an invitation link to the original Discord (which is no longer viable, as a shiny-new Discord server was created later during a re-branding).
Since @jaynie was very visible as a daily blogger when I joined the blockchain, she was one of the first people I discovered and followed. I hesitated joining the group right away only because it seemed to be pulling folks away from blogging and spending time in this other place called "Discord" rather than spending time on the blockchain. 😱 I finally understood that Discord was merely an extended place for those on the blockchain to communicate and I joined the group about a week-and-a-half after it was announced, on 25-Oct-2017. In fact, it was to join @steemitbloggers that I downloaded Discord in the first place and ended up joining other communities afterwards as well, such as PALnet, TheRamble, TheAlliance, VOTU, and others.
On 21-Dec-2018, @steemitbloggers announced intent to rebrand to "POWERHOUSE CREATIVES" so as to reflect our cross-platform presence that extended to Twitter, Instagram, Tumblr, Facebook, and other social media platforms long before #posh (Proof of Sharing) and the Seven77 pushup challenge sought to spread word of the blockchain to other places. The official launch of the new brand was announced in this post on 07-Jan-2019 by @zord189, Admin for the group and @jaynie's right-hand man.

So, who are the
PowerHouseCreatives?
The PowerHouseCreatives are a group of people who really enjoy blogging and believe in producing quality content. We are a community that believes in supporting each other with words of encouragement, answering questions, and talking to each other (in comments on posts, or in our Discord server, or both).
Many people have come-and-gone over the years — some left of their own volition, some became too-busy with real-life issues, and some parted company with us for not following the rules of the community. Yes, we have rules, because that is the only way to preserve the integrity of the community, as a whole.
Today, PowerHouseCreatives is happy to be on Hive, contributing quality articles in a variety of subjects to enhance the value of the blockchain. Many of our members are also investors and have bought HIVE or converted our STEEM into HIVE and PoweredUp vesting shares. Many of our members are also leaders of other communities, leaders of on-chain projects, and on-chain developers. We believe in the future, both for the PHC community as well as the blockchain!
May I join the
PowerHouseCreatives?
Yes, we are always happy to have other dedicated people join us! You are welcome to come to our Discord server where you can read the rules of the community and interact with us. You may visit our community page on the Hive blockchain. You are also invited to join us on Torum and join us on Twitter.
A very Happy Third Birthday to
the PowerHouseCreatives community!
THANK YOU, @jaynie and @zord189, for the wonderful community you have built!

 😊





to learn more about either of these projects, please visit: @heyhaveyamet or @theterminal

13-Oct-2020