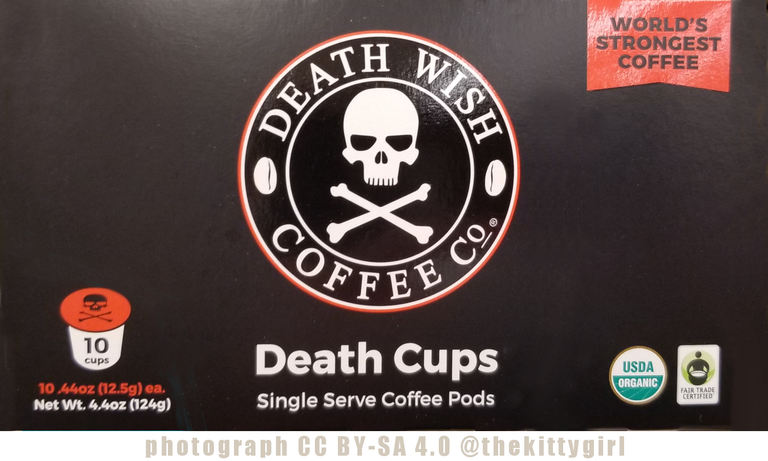 Have you ever left the market with a Death Wish...? 😱
Personal business took me out-of-state today, and I was able to meetup with an old friend. We haven't seen each other in two-years although we talk on the phone a couple of times most weeks. After taking care of the business which I went into the area to do, we treated ourselves to lunch at a nice restaurant and then stopped at the market to get a few groceries she needed.
One of her selections was Death Wish Coffee 😂 I was laughing so hard I did not think to ask if she'd had it before, or whether it was an item she opted to try for the first time. Their website states that their coffee is: "...created by using the strongest combination of beans and a perfect roasting process."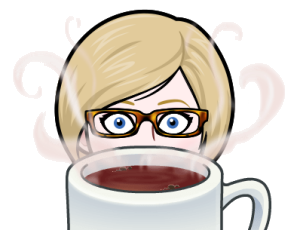 There were plenty of other choices there, too, including an old blast from my past. They had
Eight O'Clock Coffee
which I clearly remember as a product of the
A&P
grocery stores in my childhood. A&P was founded in 1859 as a grocer in the US. The company was originally called the
The Great Atlantic & Pacific Tea Company
and later shortened to "A&P" for simplicity. The
Eight O'Clock Coffee
brand was also introduced in 1859. It's so popular that it is sold in many other grocery stores in recent years, even since the A&P company's demise in 2015.
[source]
Who can ponder coffee, the Drink of the Gods, without thinking of @c0ff33a the dear Hive witness? I wonder if he has sampled Death Wish Coffee during his many years of coffee-roasting and coffee-tasting? I'd tag some of the other coffee lovers on-chain, too, but there's too many of us to name! 😋
This is a #marketfriday post, initiated by @dswigle
So, yeah — have you ever left the market with a Death Wish...? Ever tried this stuff...?

 😊





to learn more about either of these projects, please visit: @heyhaveyamet or @theterminal

04-Sep-2020