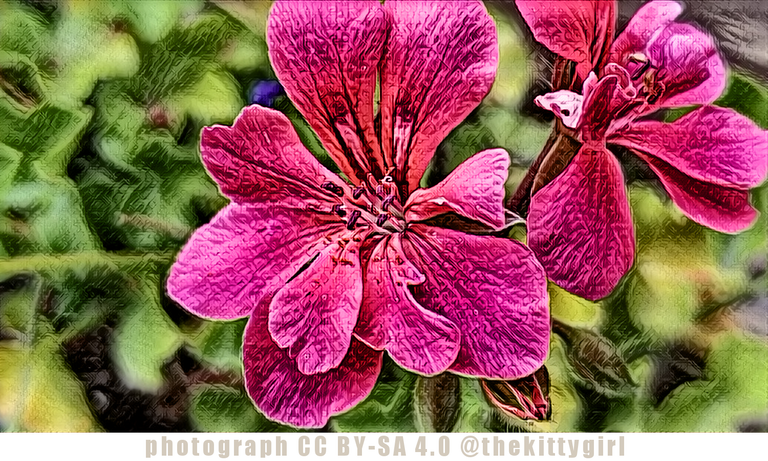 I'm doing something with this post that I normally don't do... 😬 I do not usually post any photos of flowers until I know what kind they are, so I can give the Common Name and Scientific Name. However, this pretty little flower did not appear in any of the searches I did online, so I am quite puzzled as to what it is. I am hoping that @dswigle or another flower lover can identify it.
I think it is lovely! It is not quite red, not quite pink, not quite fuchsia... and the arrangement of the petals is fascinating! The photo, above, is an artsy rendition, of course. The original photo is shown further down in this post, if it would help to identify this pretty thing.
Also, I am not sure what the following flowers are, either. So, again, if anyone knows, please tell me! I had trouble getting a clear photo of these because there was a faint breeze blowing and the flowers would not stop wiggling when I tried to snap their picture. That is why even the original photo is a bit blurry, much to my dismay.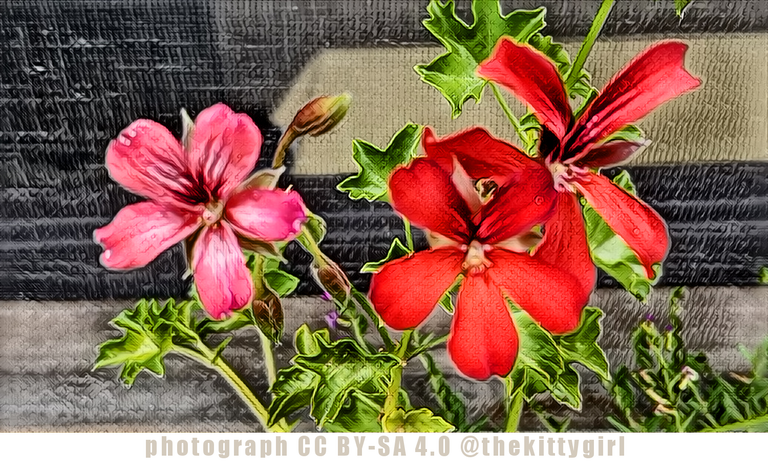 Both of these photos were taken outside of Maggie's Galley restaurant, the same place the dinner-plate-sized, yellow Dahlias were photographed. The restaurant had a porch on one side of the building with "window-box" planters, and these delightful little flowers were in those planters!
So, here are the original shots. You can click and zoom-in if you want a closer look!

Thank you for helping to identify these flowers!

 😊





to learn more about either of these projects, please visit: @heyhaveyamet or @theterminal

02-Sep-2020