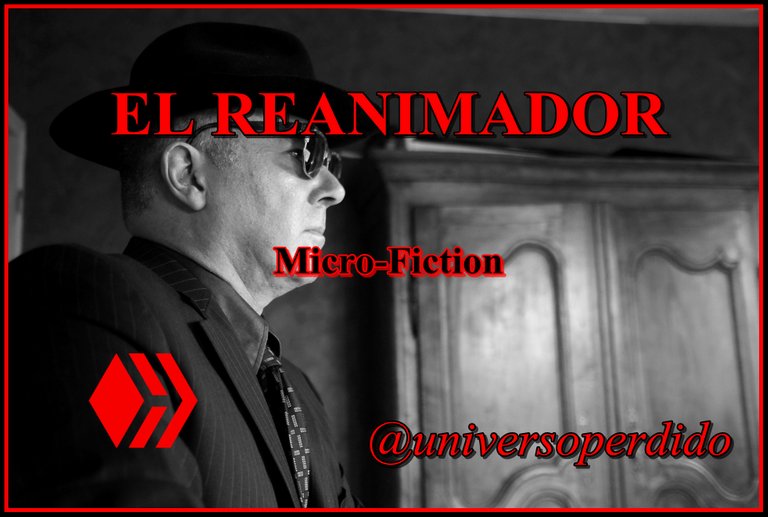 Original image | Edited with PhotoScape
---
«La gloria, en verdad, no es otra cosa que un olvido aplazado.»
«Glory, in truth, is nothing but a postponed oblivion.»
---
— Santiago Ramón y Cajal

ESPAÑOL
EL REANIMADOR
      Nadie previó lo que pasó. Todos compadecían la pena de aquel hombre. Lo veían decaerse mientras le lloraba a su amor fallecido. Todo parecía normal, solo era una trágica despedida o eso pensamos.
      Felipe era un dedicado médico que cayó en la desgracia por no poder salvar a la mujer que amaba. Después de su entierro, pasó noches en vela realizando prohibidos experimentos. Se asignó la proeza de querer ser Dios. En su mente solo vislumbraba el fin de poder revivirla.
      Profanó la tumba de su esposa cuando por fin creyó estar listo. Había formulado una solución liquida que decía reanimaba tejidos muertos. Probó con antelación en diferentes cadáveres de animales, hasta que uno finalmente, respondió a la sustancia de manera satisfactoria.
      No quiso esperar. Quería estar de nuevo en los brazos de su amada. Por lo que una vez tuvo su cuerpo le inyectó la solución inmediatamente. Pareció reaccionar. Sus ojos se abrieron de súbito. El cuerpo se levantó por sí solo y quedó de pie frente a él.
      Ella extendió sus manos con una tétrica sonrisa, y de repente, empezó ahorcar a su cónyuge. Felipe murió esa noche junto al cadáver de su esposa estrangulándolo.
ENGLISH
THE REANIMATOR
      No one anticipated what happened. Everyone felt sorry for the man. They saw him fall apart as he mourned his deceased love. Everything seemed normal, it was just a tragic farewell or so we thought.
      Felipe was a dedicated doctor who fell into disgrace because he could not save the woman he loved. After her burial, he spent sleepless nights performing forbidden experiments. He assigned himself the feat of wanting to be God. In his mind he only glimpsed the end of being able to revive her.
      He desecrated his wife's grave when he finally thought he was ready. He had formulated a liquid solution that said it revived dead tissues. He tried it on different animal corpses in advance, until one finally responded to the substance in a satisfactory manner.
      He didn't want to wait. He wanted to be in his beloved's arms again. So once he had her body he injected her with the solution immediately. She seemed to react. Her eyes opened suddenly. The body stood up on its own and was left standing in front of him.
      She extended her hands with a grim smile, and suddenly, she began to hang her spouse. Felipe died that night next to his wife's body by strangling him.
---

Relatos anteriores | Previous stories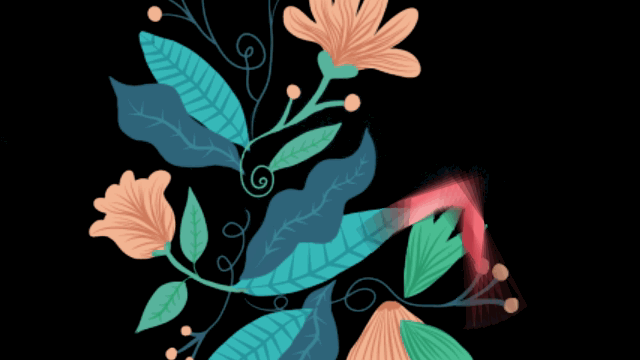 ---
¿Eres escritor? ¿No encuentras un lugar adecuado para colocar tus trabajos literarios? Unete a Literatos, una comunidad en Hive donde puedes publicar tus cuentos, poemas, ensayos literarios y novelas inéditos de tu propia autoría.
---

GIFs elaborados por @equipodelta