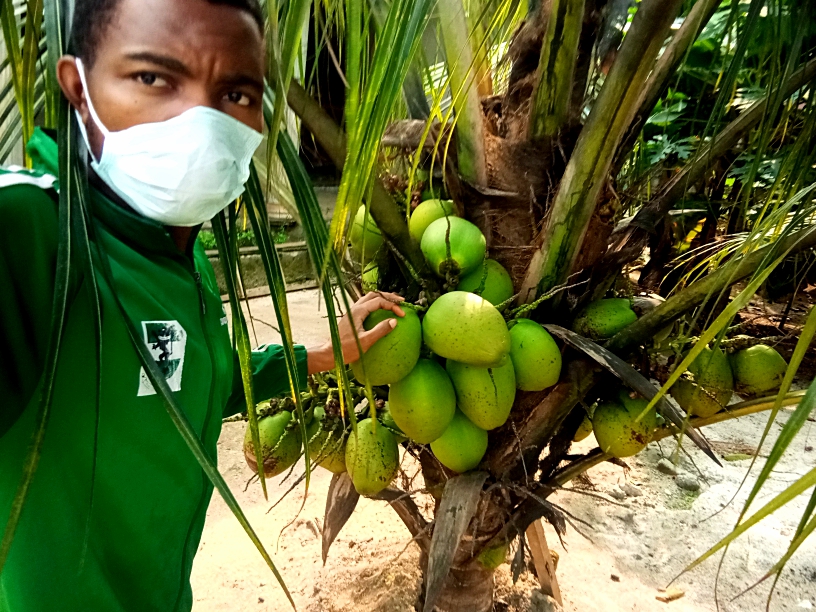 Good day lovely hivers. How are you today.
Lately I've been reaping some of the benefits of owning a homestead and I would like to share with you some of the plants I have in my yard (Homestead) and the benefits I get for planting these crops in the yard.
I grew up in a family of homesteaders and wherever we find ourselves, we do not fail to practice the Homesteading lifestyle.
Although we have several big gardens and farms where we plant different crops, we still make sure to have some important plants within the yard because we understand the numerous benefits of having them around.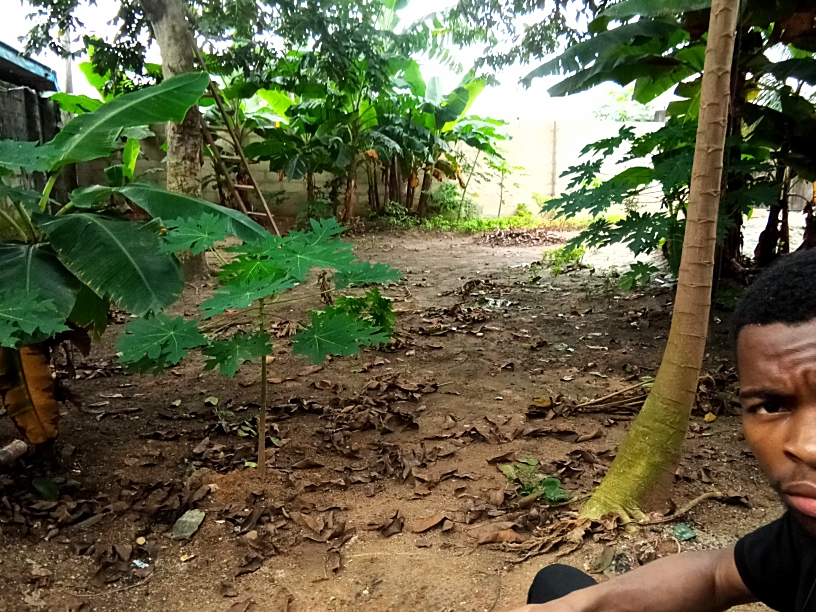 Few days back, I only had a little amount of money with me and so couldn't afford to buy what I needed for breakfast. I was already getting sad and worried. When I came out from my house, still thinking of what I was going eat. I looked up and found a few ripe and mature pear fruits on the pear tree in the yard. Immediately an idea came to my mind and I decided that I would buy some bread with the money I had and also eat the pear with it. That was what I did, I quickly went and bought bread, plucked the pear and that was how my breakfast was fixed.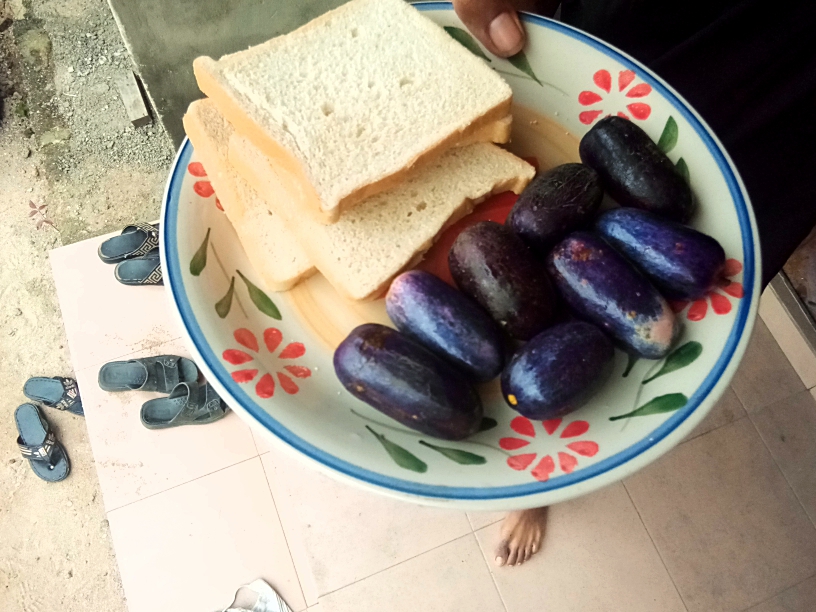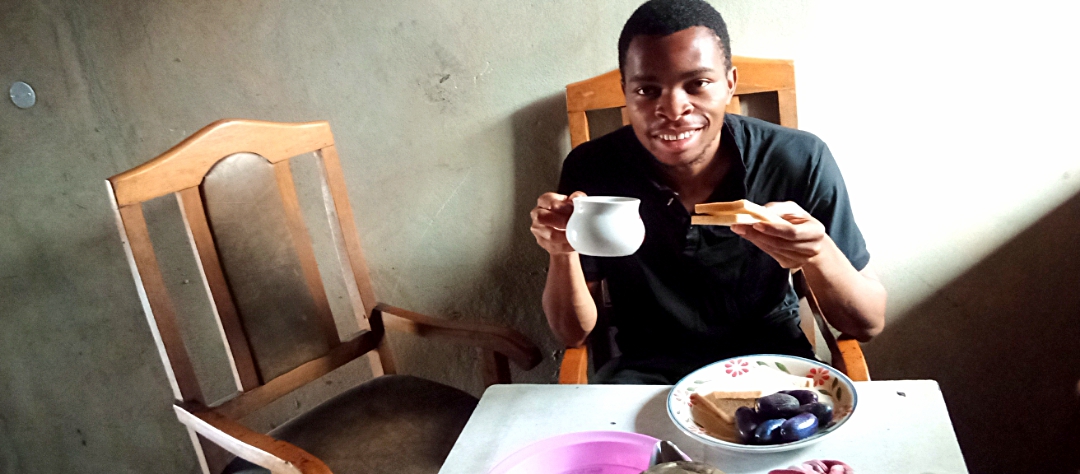 This is just one of the several benefits of having a Homestead or having some plants at home. There are still a lot of other benefits and I will be telling you about some other benefits of owning a Homestead and planting some crops around the home.
First let me show you some crops found in my yard.
---
Pepper :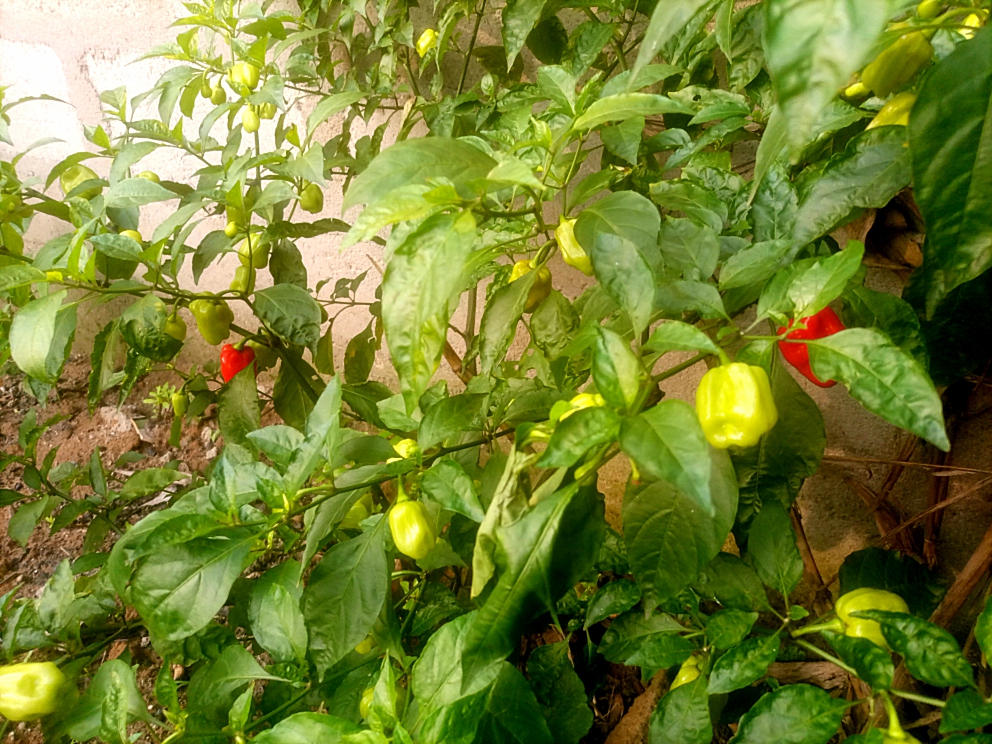 This is a very important and essential food crop, it is always found in most homesteads because in almost all the meals we prepare at home, we add pepper. Pepper is very easy to cultivate and doesn't require a very fertile soil to grow.
---
Pumpkin leave :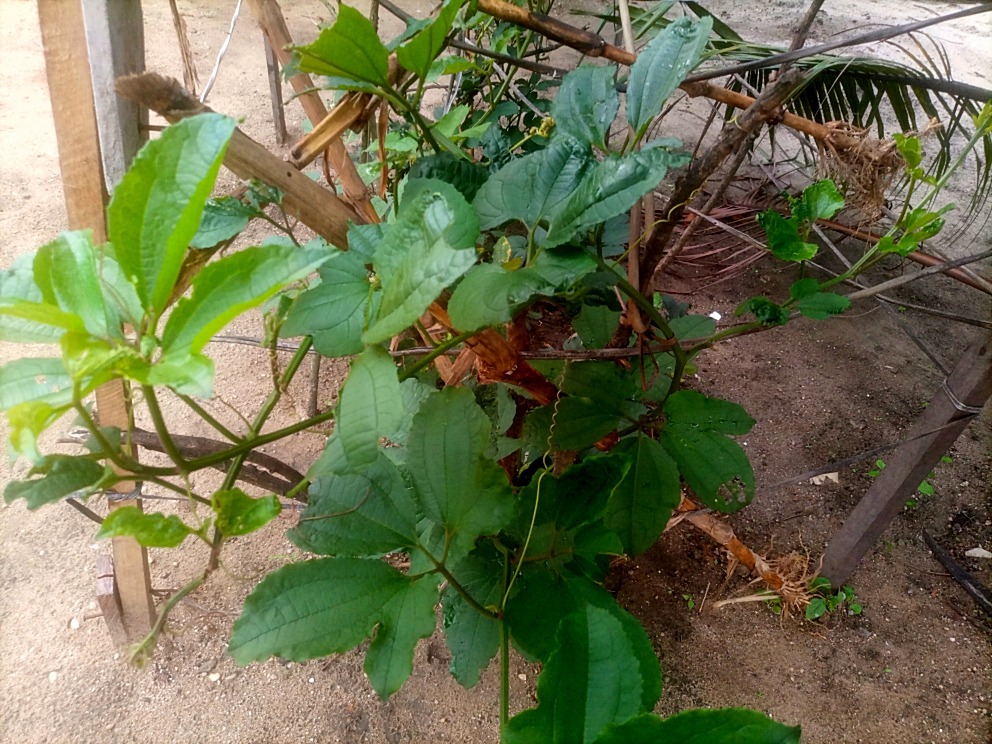 This is another very important and essential plant in my region. The pumpkin leave is a vegetable leave rich in vitamins and most soups made in my region is prepared with this leave
---
Plantain :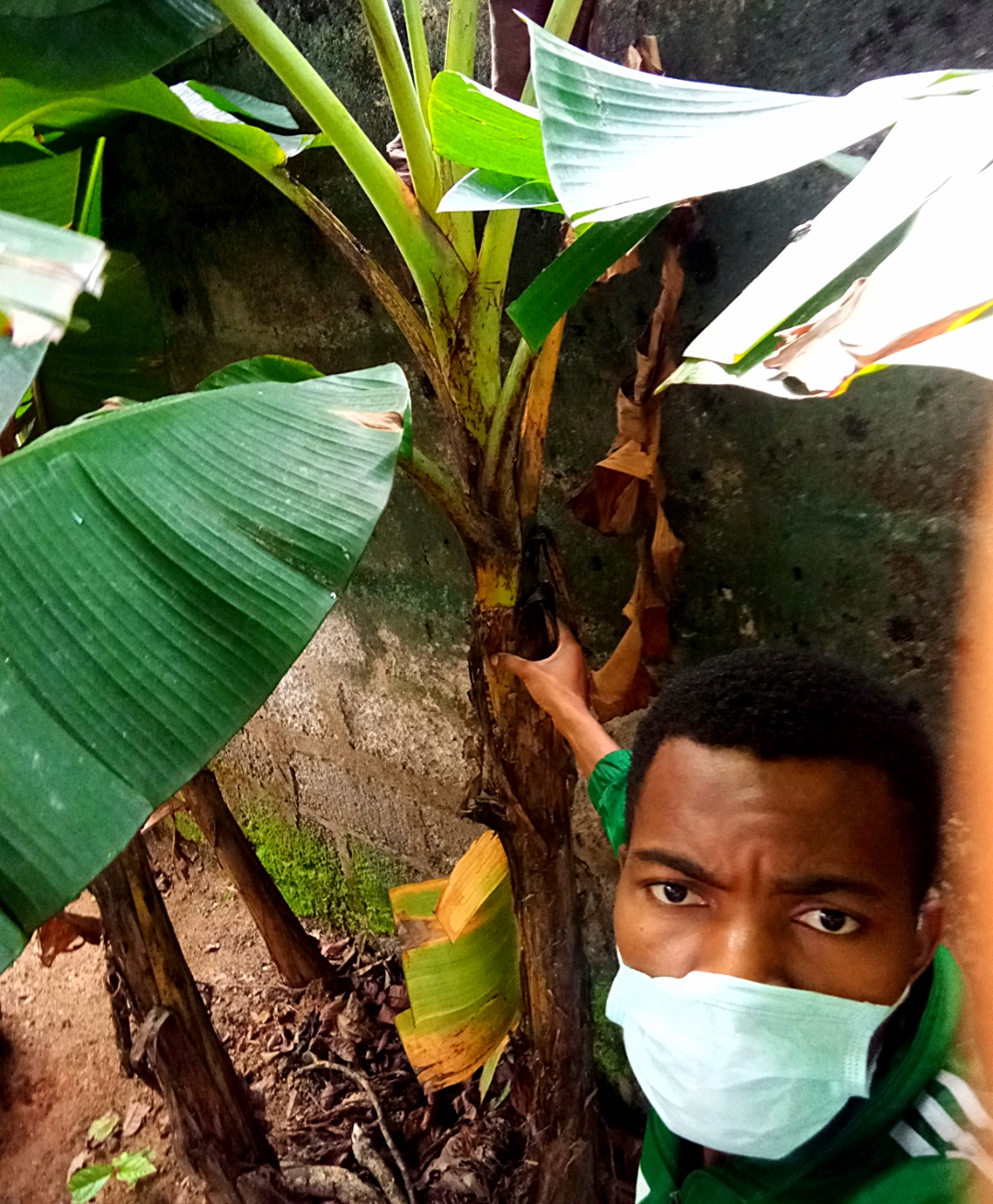 We also have some plantain crops planted in our yard. It doesn't just provide us plantain food but the leaves are also food for livestocks like goats and our snails feed on them too so we always try to cultivate this plant so we don't spend money buying feeds for goats or snails.
---
Paw-Paw :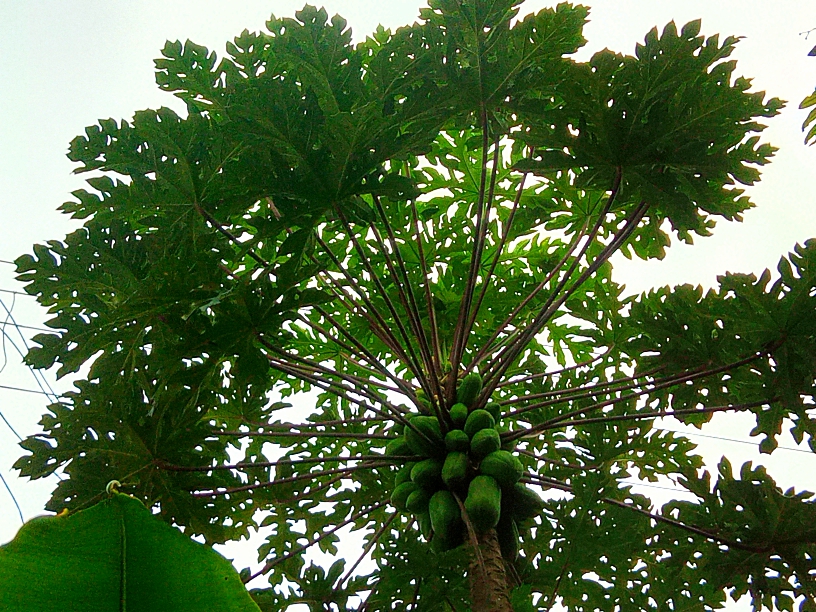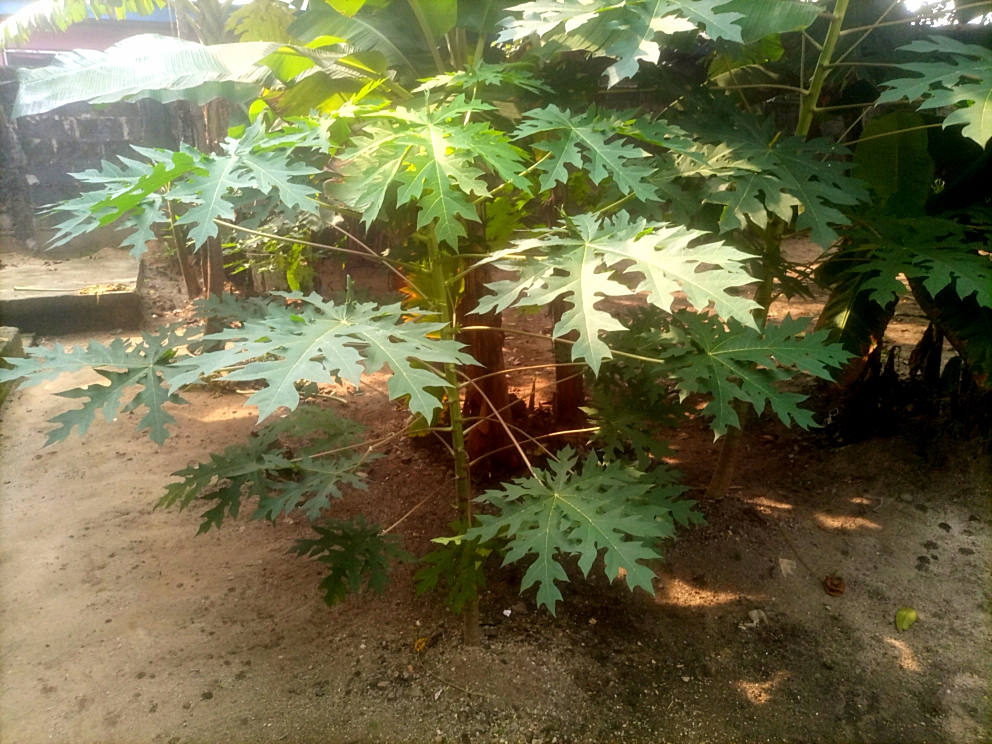 This is another food crop we have in our homestead. It is also found in most homesteads in this region. Our family loves this fruit very much and we add it to most of our meals. Paw-Paw is also easy to cultivate and doesn't require a very fertile soil. It is propagated by it's seeds. We also feed our chickens with Paw-Paw too as it is a great source of vitamin and helps them grow well.
---
Pear tree ( dacryodes edulis ):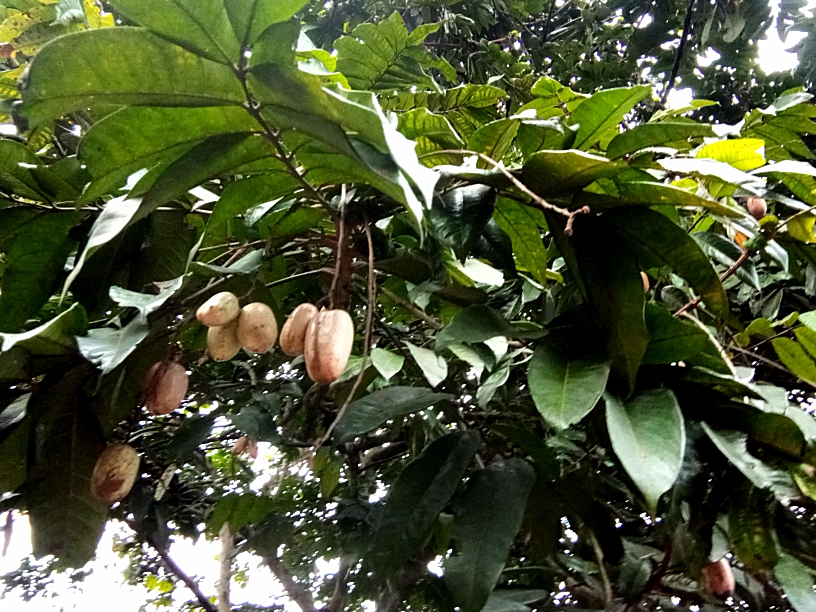 Here is a plant which we call the
African Pear
or
Bush pear
. This tree is a fruit tree and the fruits are also called Pear. To differentiate this from the Avocado Pear, we call this
local pear
meaning the the pear produced in our own land.
The fruit is really tasty and like the avocado pear, it can be used as butter. We
Often times eat it with bread and it's really delicious. It is propagated by the seeds.
---
Coconuts Plant :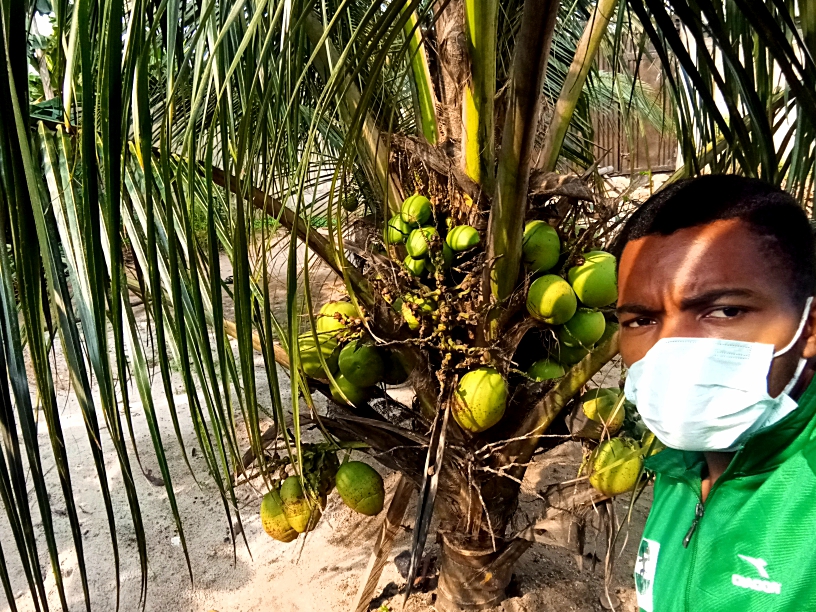 Here is another Tree plant we have in our yard. It also found in many yards in the neighborhood. They make the place beautiful and the coconut fruits are really sweet. I personally like the juice. As you can see, the plant is doing very well.
---
This is a garden egg plant.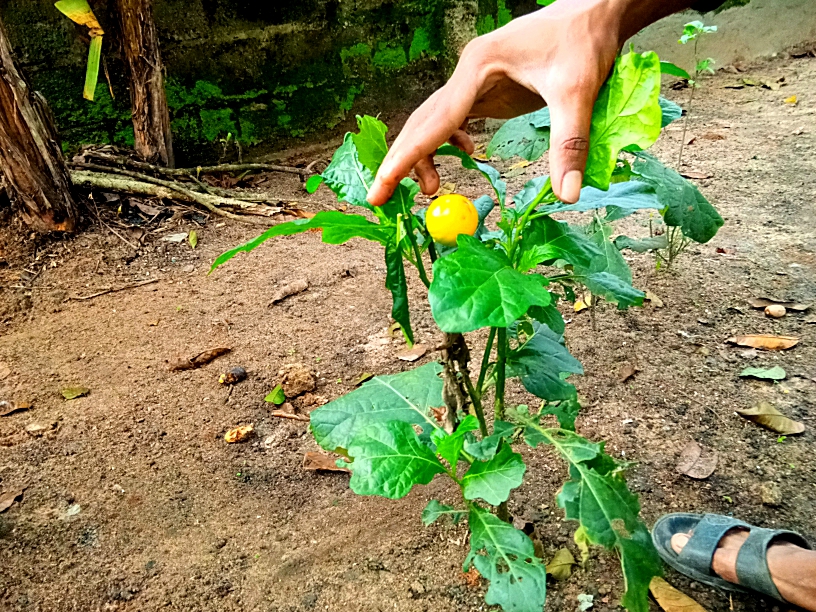 It's another vegetable we love so much. It's just sad that it's finding hard to survive. I just hope it gets better.
---
Waterleaf :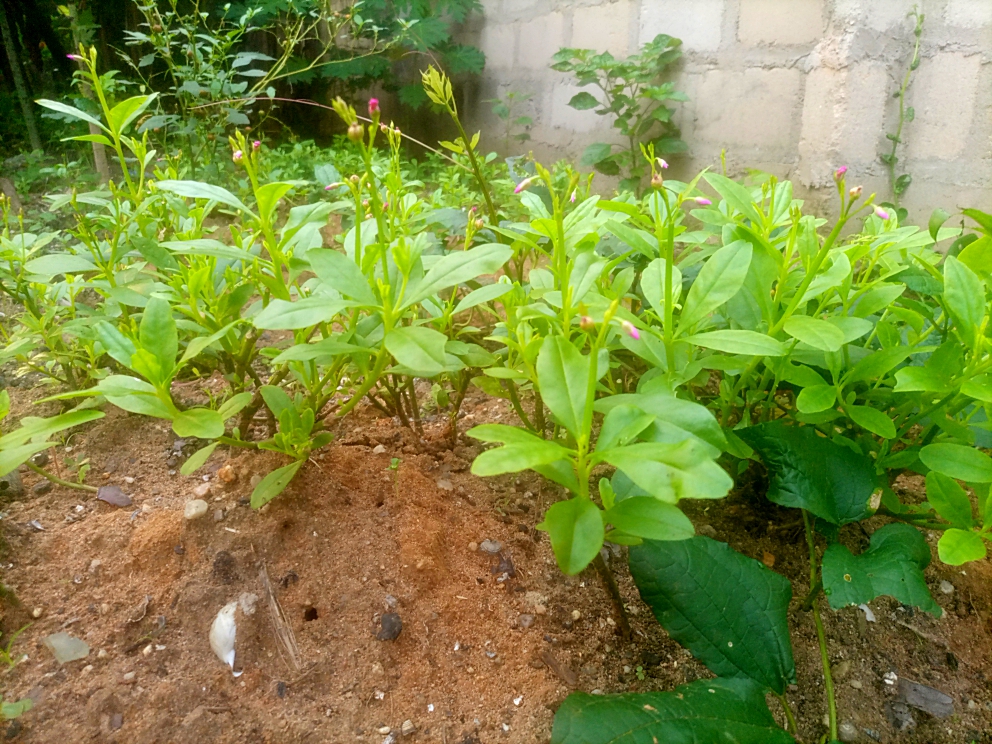 This is another vegetable leaf that is found in my yard. Most homes in this neighborhood also have it planted in their yard also. It is also used for making our local delicacies and sometimes we sell them for money

BENEFITS OF PLANTING CROPS/TREES IN OUR YARD

---
FOOD AVAILABILITY / EASY ACCESS TO FRESH FARM PRODUCE
Farm produce are always handy and fresh. You don't always have to go to the market or grocery store to buy them. You're always sure of the quality because you harvested them yourself
---
SAVES TIME , ENERGY AND MONEY :
Having these plants around your home saves you the time, energy and money you would spent on purchasing these things in a grocery store. You can now channel this energy, time and money into something else.
---
THE FRUIT TREE PROVIDES A SHADE FROM SUN IN THE YARD
One of the benefits we enjoy is that we have a shade from the sun. The pear tree provides a good shade in our yard and sometimes we can go there to relax
---
PLANTS HELPS TO MAINTAIN A COOL ENVIRONMENT AND PROVIDE FRESH AIR
My environment is always cool and we enjoy good, clean and fresh air. As we all know plants release oxygen while animals release carbon dioxide and since my environment is surrounded by plants, the air is always fresh.
---
REVENUE GENERATION
Sometimes people can come to your yard and demand to buy some of these fresh produce and by so doing, you will be earning money.
---
HAVING PLANTS IN YOUR YARD ALSO HELPS TO IMPROVE MOOD.

These are just a few of the benefits I get from planting some crops in my yard. There are still a lot more advantages and benefits yet to be mentioned. I urge you to start planting some crops in your yard if you have space for it. You will really reap alot of goodies from it.
Thanks for stopping by. I hope you found this interesting.