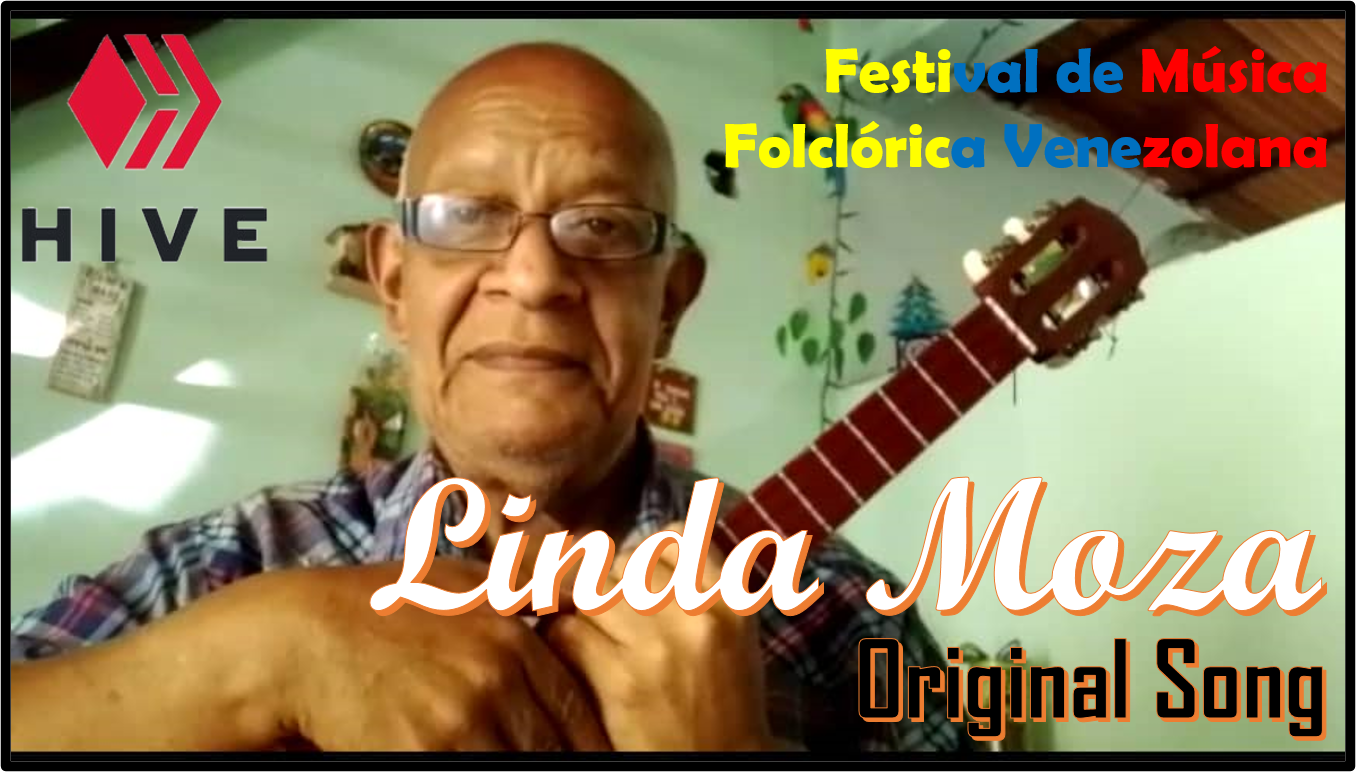 Hello Hive friends! With these lines I want to present my entry for the Women's Day Special of the Venezuelan Folk Music Festival of the @vdc community.
Beyond dedicating this love song to women in their day, I want to dedicate it especially to my wife @zorajr, with whom I am celebrating 35 years of happy marriage and who inspired me to compose this piece.
Without further ado I leave you this video edited with Camli and the main image edited with PhotoDirector. The final image is part of our family gallery. Congratulations to all the women in your day and thank you very much for joining me at this week's festival.
Oh linda moza, flor del campo,
soy de ti un eterno admirador
de tu risa, tus besos, ojos negros,
sin ti siento morir mi corazón.
Cuando siento tu cuerpo junto al mío,
cuando siento ante mi tu respiración
se me eclipsa el sol pierdo cordura
y me dejo arrastrar por la pasión.
Ha pasado el tiempo hermosa dama,
sigues siendo para mí inspiración,
suave brisa y la calma en las tormentas,
fuerte apoyo en momentos de aflicción.
Ha pasado el tiempo hermosa dama
y dos frutos creados por el amor
coronando con esa gracia infinita
que a montones a ti te ha dado Dios,
eres linda siempre tú, mi hermosa esposa
esa moza que algún día me conquistó.
Linda moza yo te quiero y me dejo arrastrar por la pasión.
Linda moza yo te quiero, yo te quiero eres mi amor.

¡Hola amigos de Hive! Con estas líneas quiero presentarles mi entrada para el Especial del Día de la Mujer del Festival de Música Folclórica Venezolana de la comunidad @vdc.
Más allá de dedicar esta canción de amor a las mujeres en su día, se la quiero dedicar especialmente a mi esposa @zorajr, con quien estoy cumpliendo 35 años de feliz matrimonio y quien me inspiró a componer esta pieza.
Sin más preámbulos les dejo este video editado con Camli y la imagen principal editada con PhotoDirector. La imagen final es parte de nuestra galería familiar. Felicidades a todas las mujeres en su día y muchas gracias por acompañarme en el festival de esta semana.