Finding someone who's wisdom set imparts bridging the gap between audio production and PC hardware was a difficult challenge. Through the help of a friend and fellow emcee, I was able to find maybe the ONLY person in the area that knew exactly what I needed to get and do, and if you are local to Portland make sure to HMU if you need any kind of PC build advise or even someone to build it for you.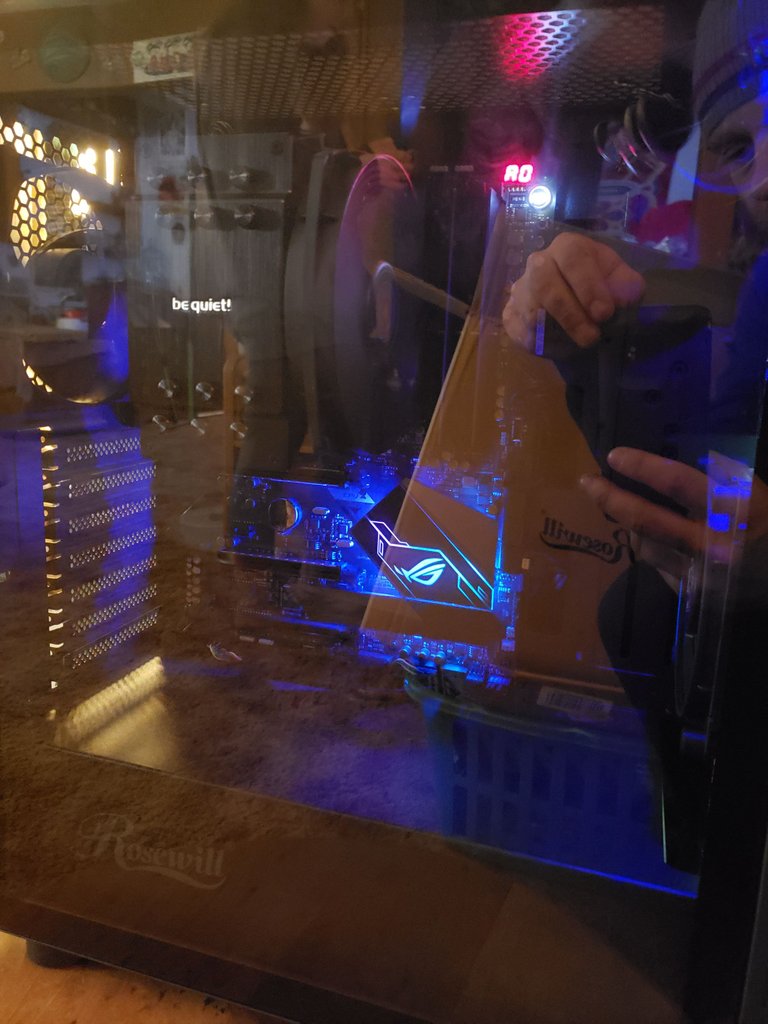 Attempting to figure this out on my own was a nightmare. I spent weeks scouring Audio Engineering forums and PC parts forums (most of the PC ones were basically a foreign language to me) reading arguments between techies about which part is the best and in which category, but it was extremely difficult to hone in on what would be best for my situation and not be immense overkill that costs too much for no reason (which no one should afford). Achieving dreams takes a team, you can't do everything yourself, no matter how much you want to believe you can.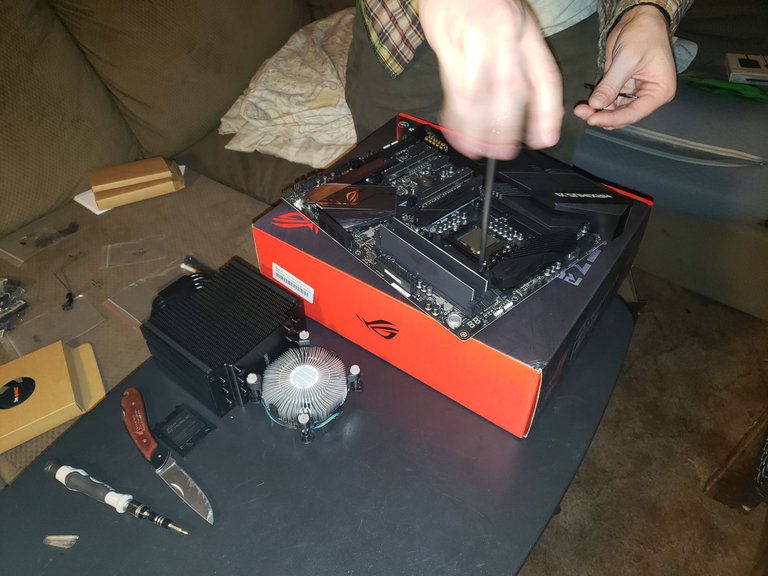 After only a one hour consultation on the phone with my newfound Audio-PC guy, packed full of intricate dialogue and an immense arsenal of considerations for part options, we realized the perfect PC blueprints for my intended application. This guy saved me a lot of money (hundreds of dollars actually) by finding top quality parts that are in the spectrum of what my other hardware/software required without it being overkill - exactly what I wanted. We were even able to upgrade the motherboard again and still come in well underbudget. I ended up hiring him to build the PC for me as a result, and I could not be more pleased with the results so far. Combine this with the new fiber optic internet here - lets just say I don't have any issues uploading content anymore... at least not on my end.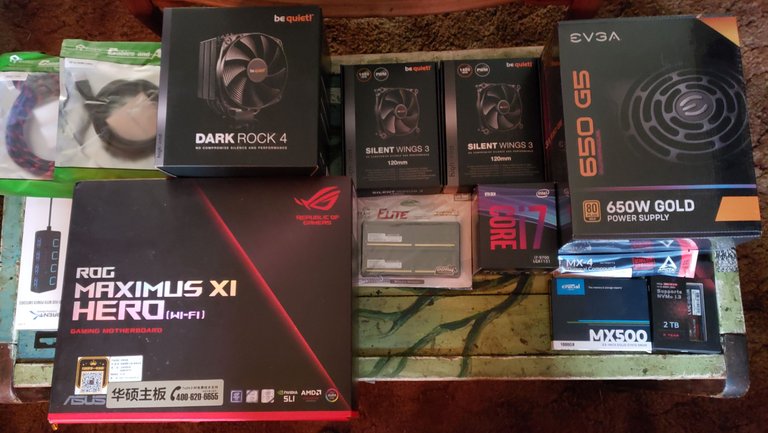 Specs from my Old PC - Absolutely Terrible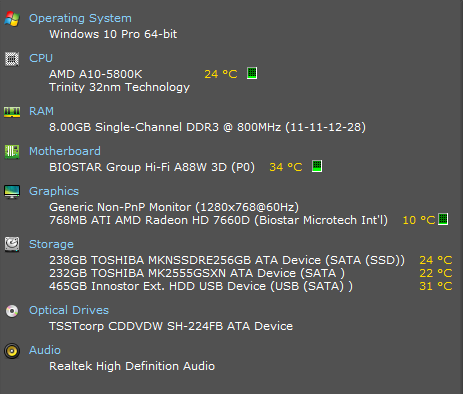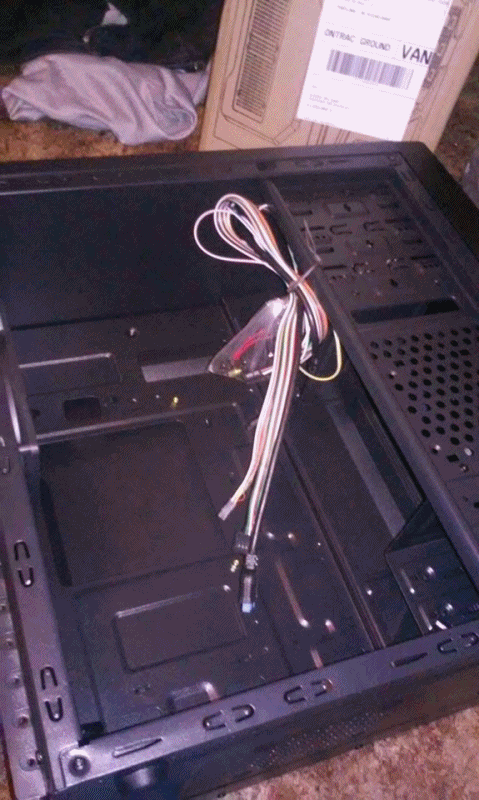 I determined I needed to build a new PC after realizing just how weak the specs were on my current one. I wouldn't be able to run all the new POWERFUL audio tools I acquired without doing so. The above GIF is from my first PC build, not this new one.

Specs for My Newly Built Audio Production PC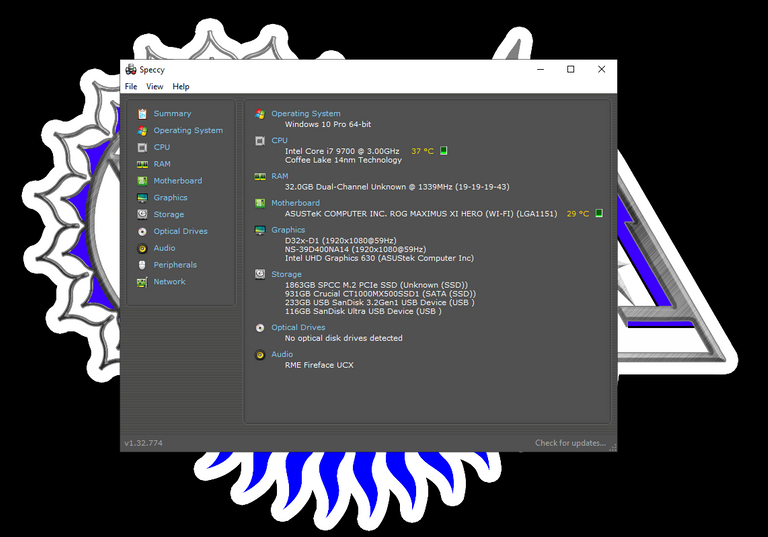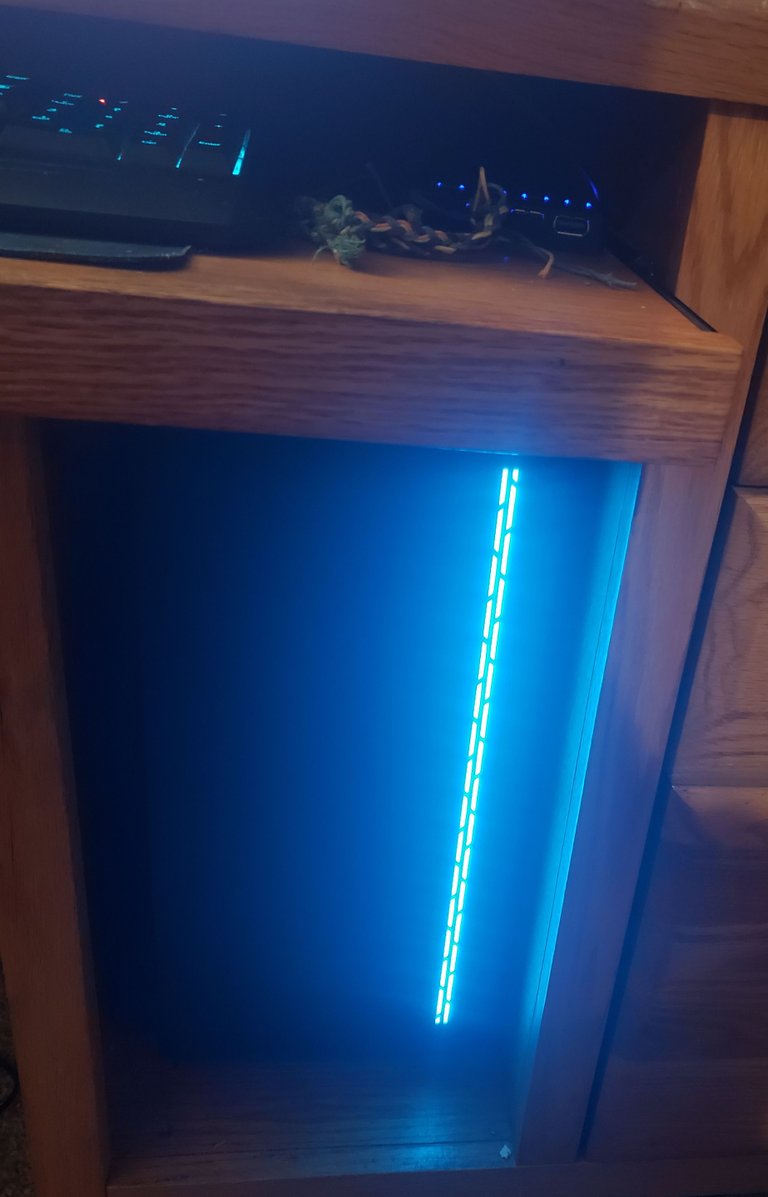 New PC Detailed Specs
Motherboard:
ASUS ROG Maximus XI Hero (Wi-Fi) Z390 (8th & 9th gen parts)

CPU:
Intel Core i7-9700 Desktop Processor 8 Cores up to 4.7 GHz LGA1151 300 Series 65W

RAM:
TEAMGROUP Elite DDR4 32GB Kit (2 x 16GB) 2666MHz (PC4-21300) CL19 Unbuffered Non-ECC 1.2V UDIMM 288 Pin PC Module Ram Upgrade

Memory:
Silicon Power 2TB - NVMe M.2 PCIe Gen3x4 2280 QLC SSD R/W up to 3,400/3,000 MB/s (SP02KGBP34UD7005) - direct to motherboard

Additional Hard Drive:
Crucial MX500 1TB 3D NAND SATA 2.5 Inch Internal SSD, up to 560 MB/s - CT1000MX500SSD1

Advanced Cooling
Be Quiet! Dark Rock 4, BK021, 200W TDP, CPU Cooler
Be quiet! Silent Wings 3 120mm PWM, BL066, Cooling Fan (x2 of these = 4 fans total - silent)

Power Supply/Cooling:
EVGA 220-G5-0650-X1 Super Nova 650 G5, 80 Plus Gold 650W, Fully Modular, ECO Mode with Fdb Fan - 10 year warranty

Tower:
Rosewill Prism M ATX Mid Tower Gaming PC Computer Case with Tempered Glass, Pre-Installed RGB Fan with 10 Backlit Modes and LED Light Strip, 240mm AIO and 320mm VGA Support, Bottom Mount PSU

Paste:
ARCTIC MX-4 (2 Grams) - Thermal Compound Paste, Carbon Based High Performance, Heatsink Paste, Thermal Compound CPU for All Coolers, Thermal Interface Material

Cables:
Rankie DisplayPort (DP) to HDMI Cable, 4K Resolution Ready, 10 Feet, Black
Rankie HDMI Cable, 4K Ready, 30AWG Nylon Braided, High-Speed HDTV Cable, Supports Ethernet, 3D, Audio Return, 6 Feet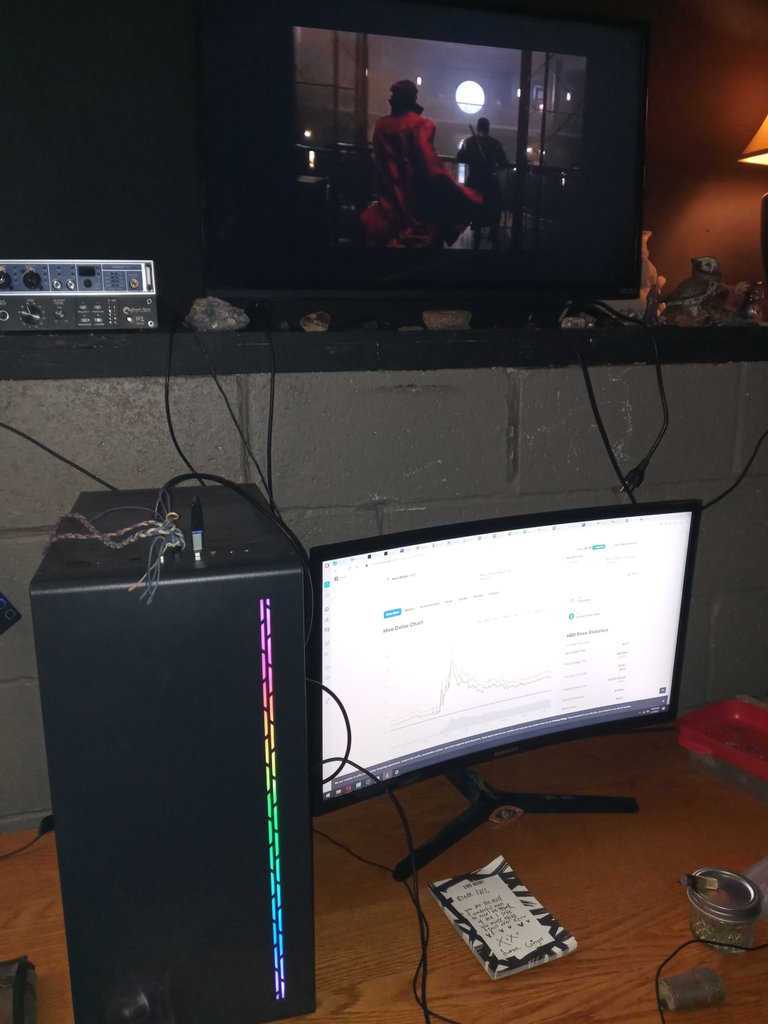 Seriously folks if you are in/near Portland, Oregon and need a PC build and want it done cost effective and correctly - please hmu. He charged me $20 for a 1hr phone consultation and $70 for the build while saving me hundreds and tons of time/headache - saving me also from the frustration of learning something I know little, and care little to know about.
I literally cannot even tell when this PC is turned on - at least not by sound. It is DEAD silent... like cave silent (if you have ever been in one you know what I mean). This thing has four fans and you cannot even hear one! Perfect for audio production, but not always completely necessary unless you are recording near your PC which I do from time to time. Let me know if you guys have any questions and enjoy the video!

Click below to play LBRY video
(Unsupported https://lbry.tv/$/embed/Studio-PC-for-Audio-Production-Build/dd30bead8a7aa2eb44cf85e38a6bb04a5ab20fab?r=EF5MEMxErAyoDZAa8eTa7mryY5BSZcdd)

Below links are to the Vocal Booth Build Series

Enchanted blessings - with love, truth, respect, & honor - @ELAmental.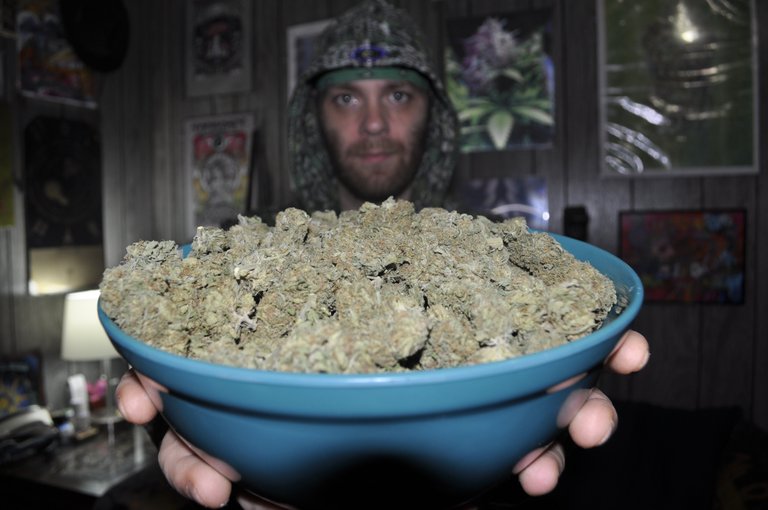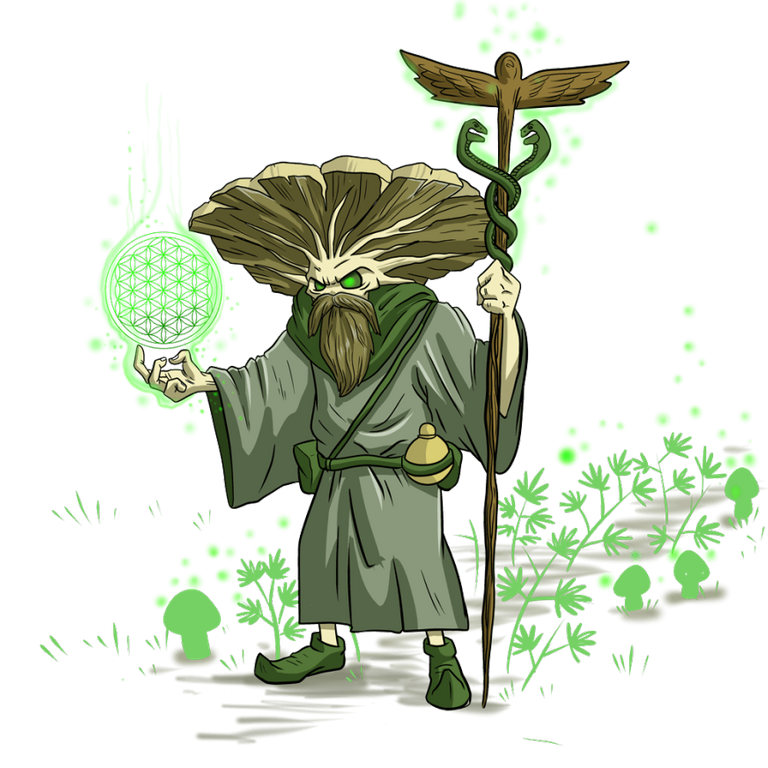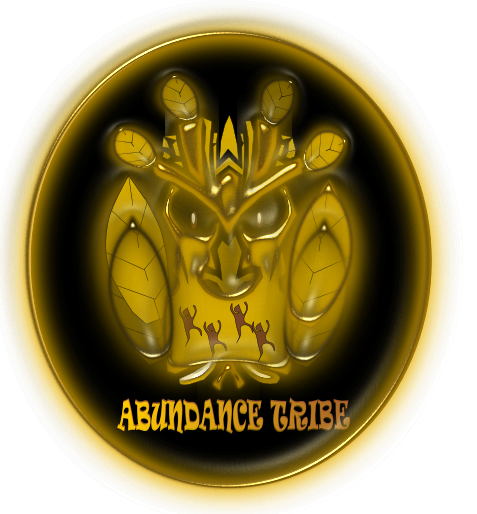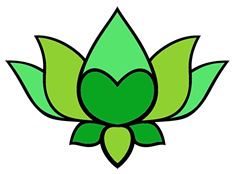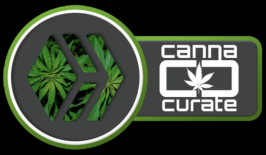 Stay tuned - into the right frequencies

(Link to new album title claim)
@ELAmental's debut album The Hex Wrecker is completely free for download on Bandcamp & Soundcloud (click the links to go to my music on those platforms), or CLICK HERE for download instructions.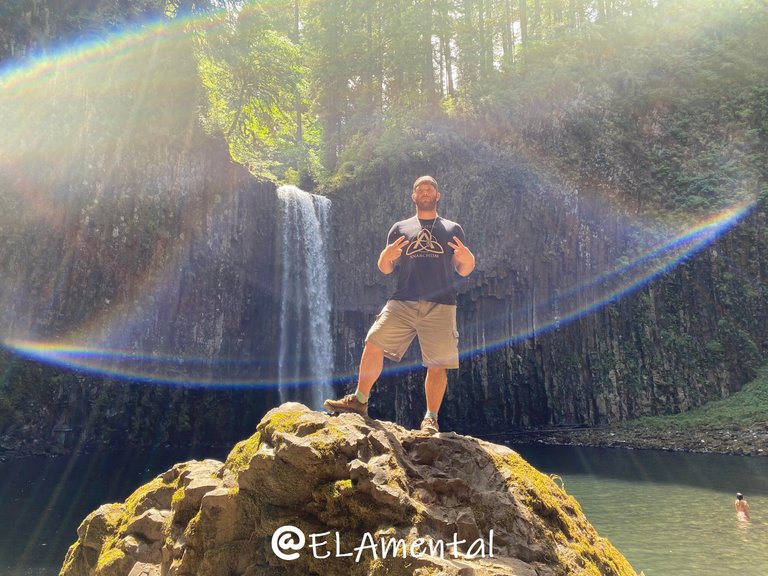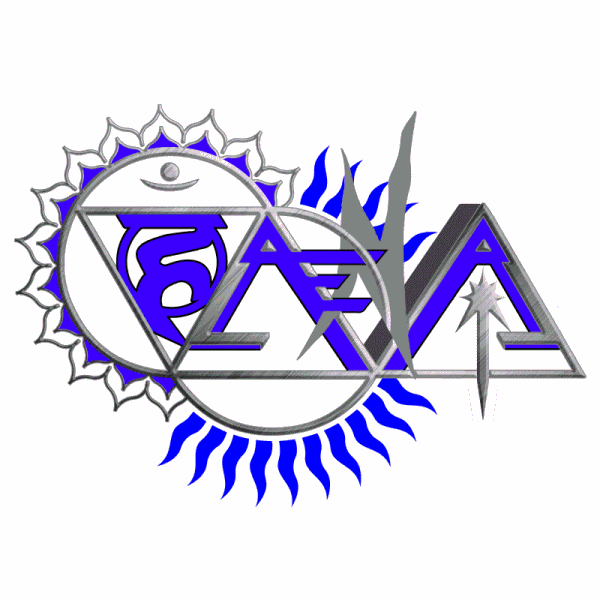 Need a Hive Account to start earning your own crypto and own your own content like we do?
You need to obtain Hive Power (HP) in your account before you can function so please reach out for support to get started right. Our community welcomes you and we are here to help.

Download Discord to talk n hop on some community servers yo - it's the way 2 go.