Hello Hivers.
☺☺☺
I hope everyone is doing well on this beautiful day. Earlier today I was sent to see if there were some chili peppers ready in the plant I have in the yard and I took the opportunity to take a look at this beautiful ecosystem that is activated by sunlight.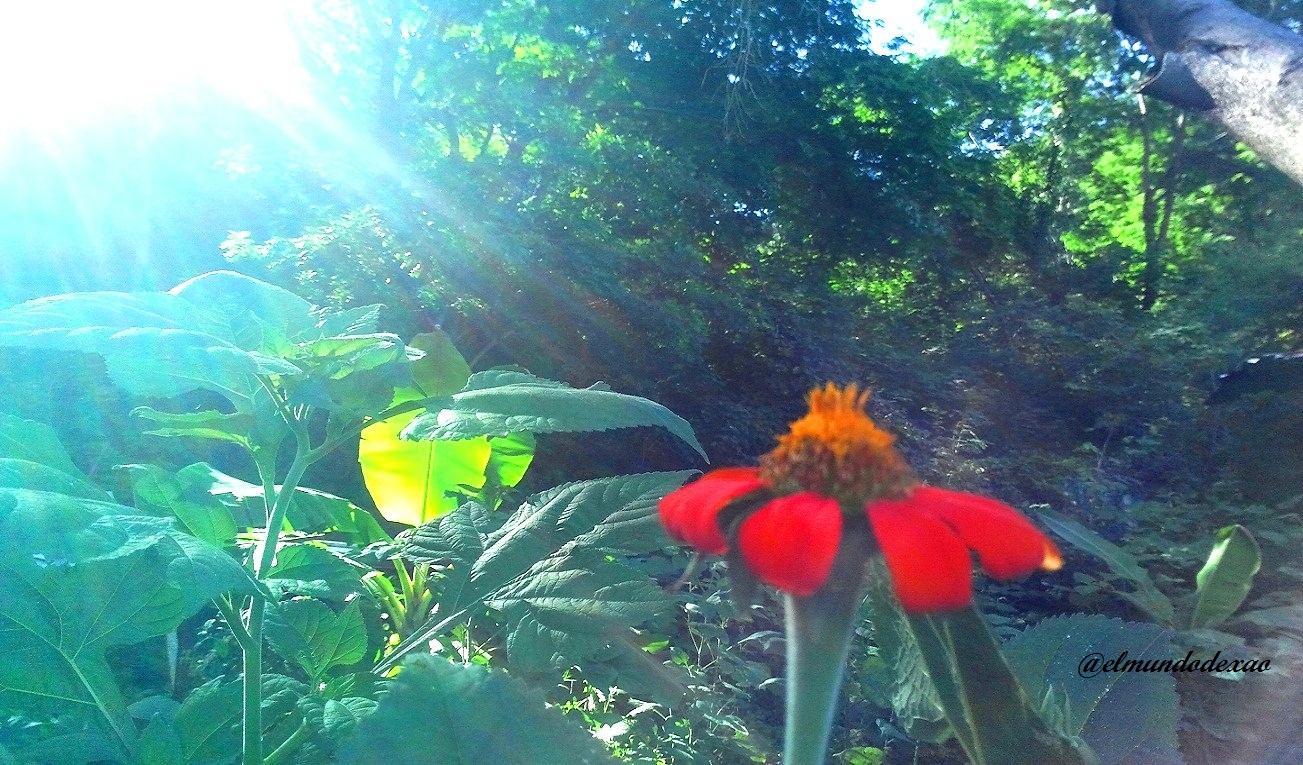 This makes me very happy because for a moment I thought that the plant was not going to produce fruits because it had spent more time than it should have and had no harvest, these are the first ones and I think my mom will be very happy and the best thing is that there are several that are just growing.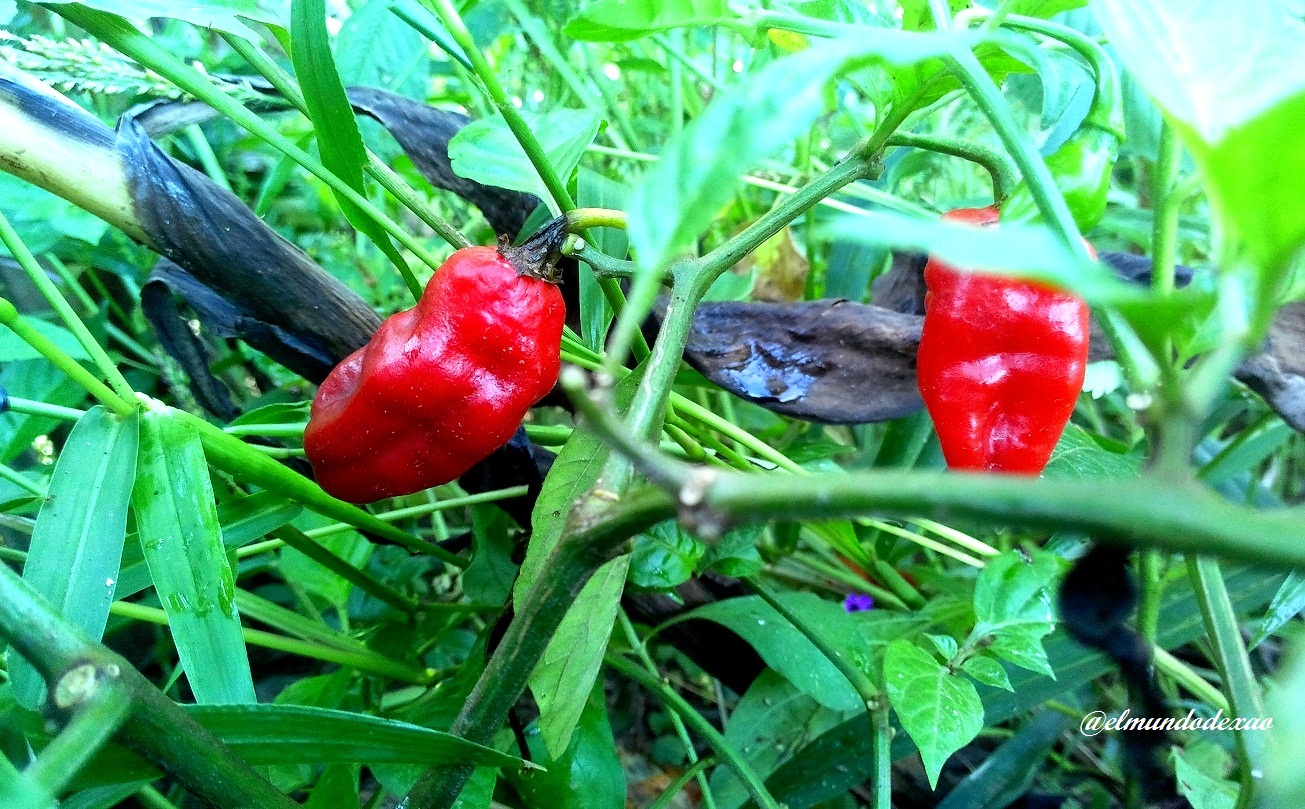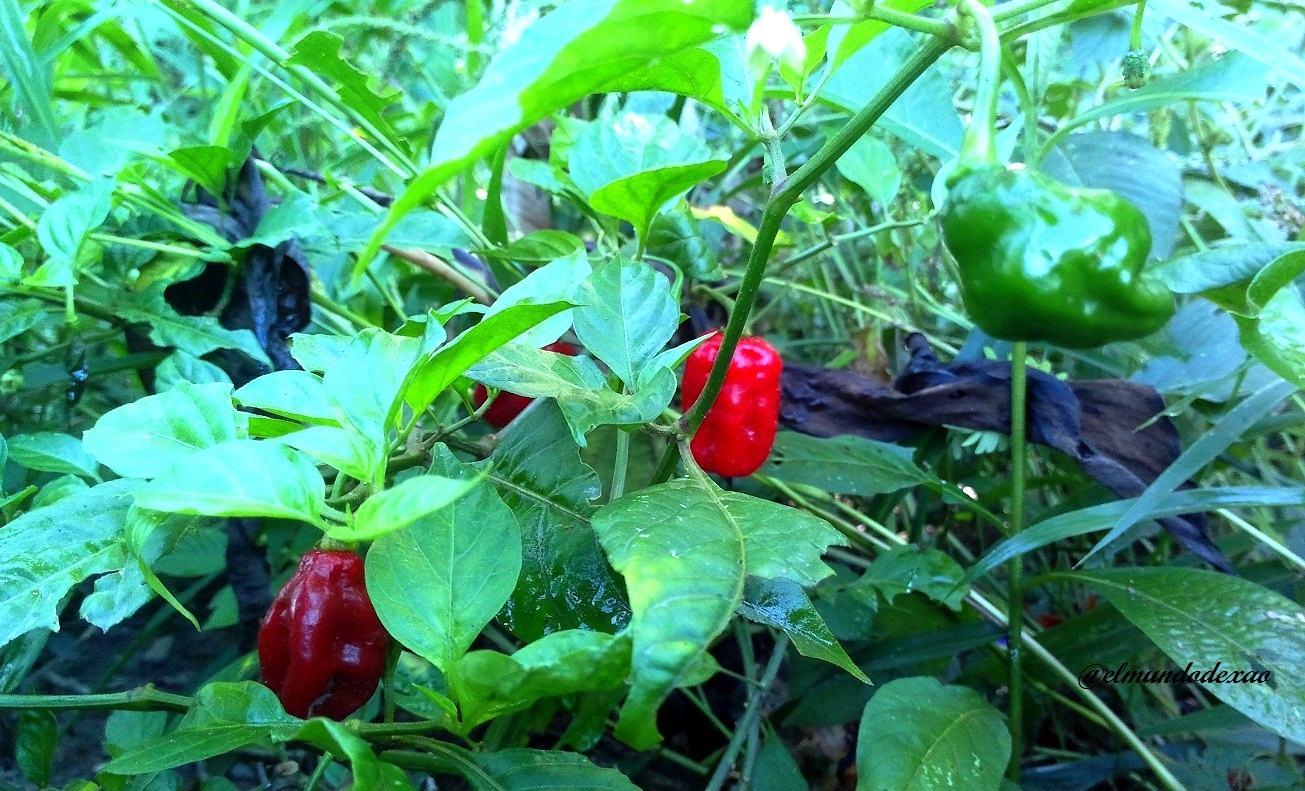 Nearby there are many flowers and when I approached I could see some bumblebees making their first rounds of the day, they were collecting nectar. I was very lucky because I was able to capture the first one in full flight in this beautiful picture, it was hard to land, as it was a little breezy and the flower is down and cannot reach and perch.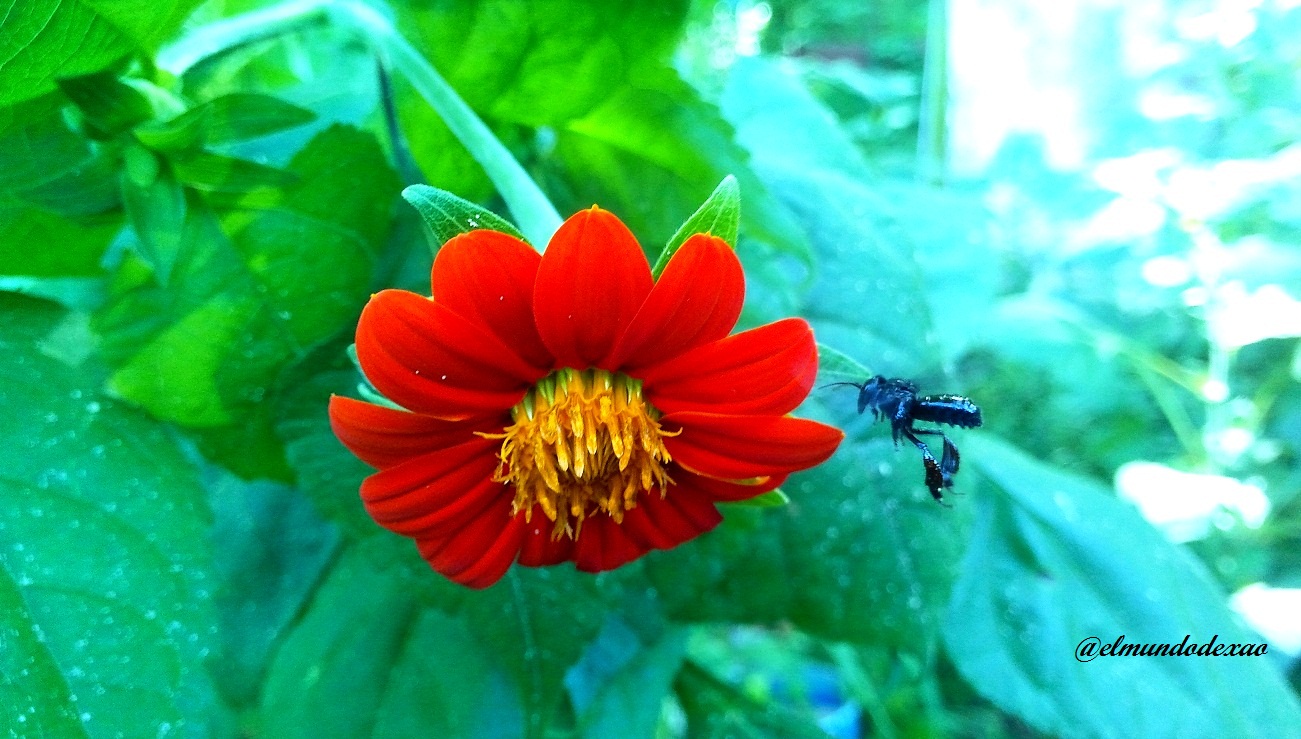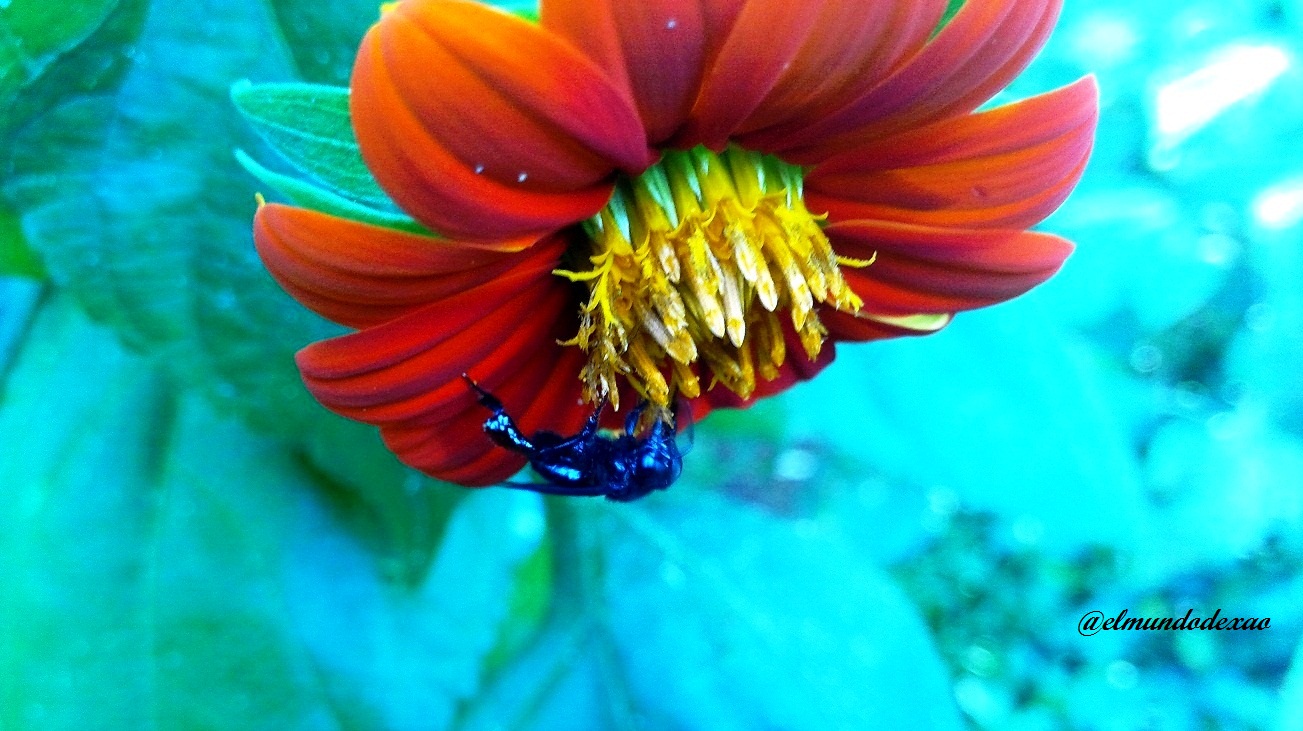 These insects are very neat, this one is coming from its comb, I know because it looks spotless but after visiting several flowers they are all covered with nectar and pollen until it goes back to the comb and when it comes out again it is clean again.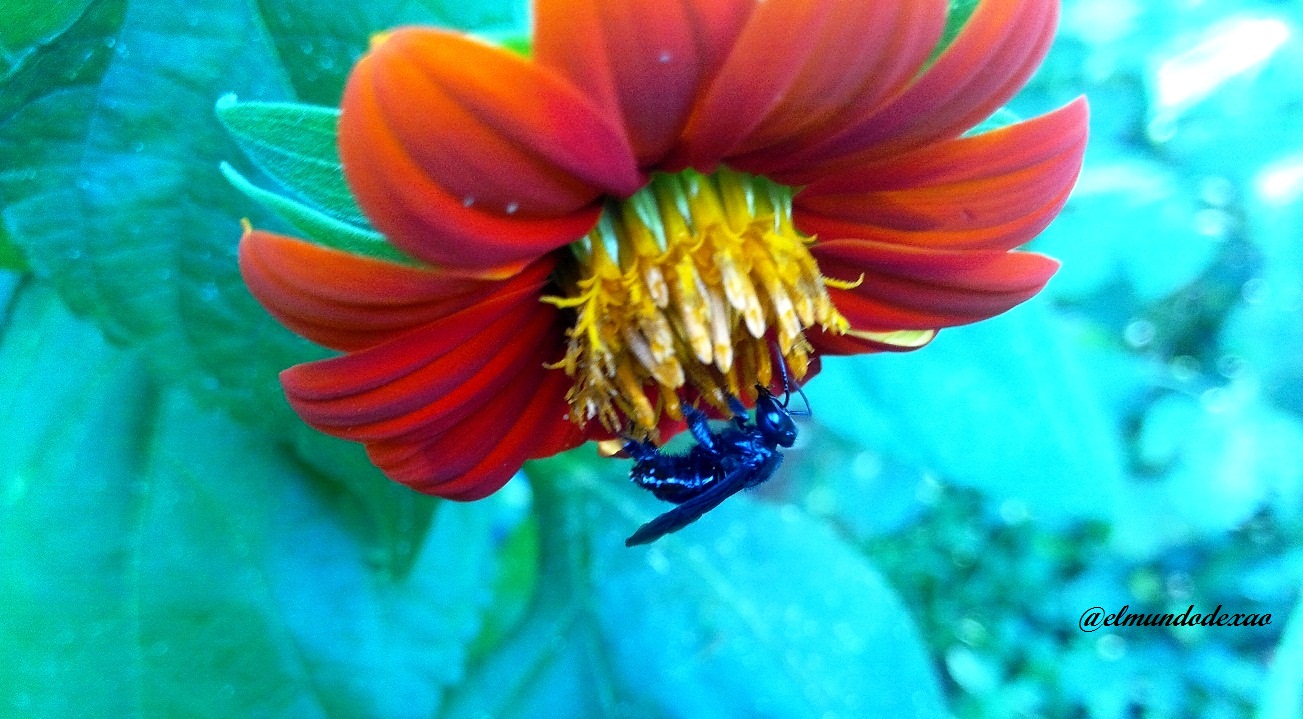 Next door there is another flower and it is already beginning to wilt but despite that this other pair of bumblebees are working to take every last thing this decaying flower can offer them.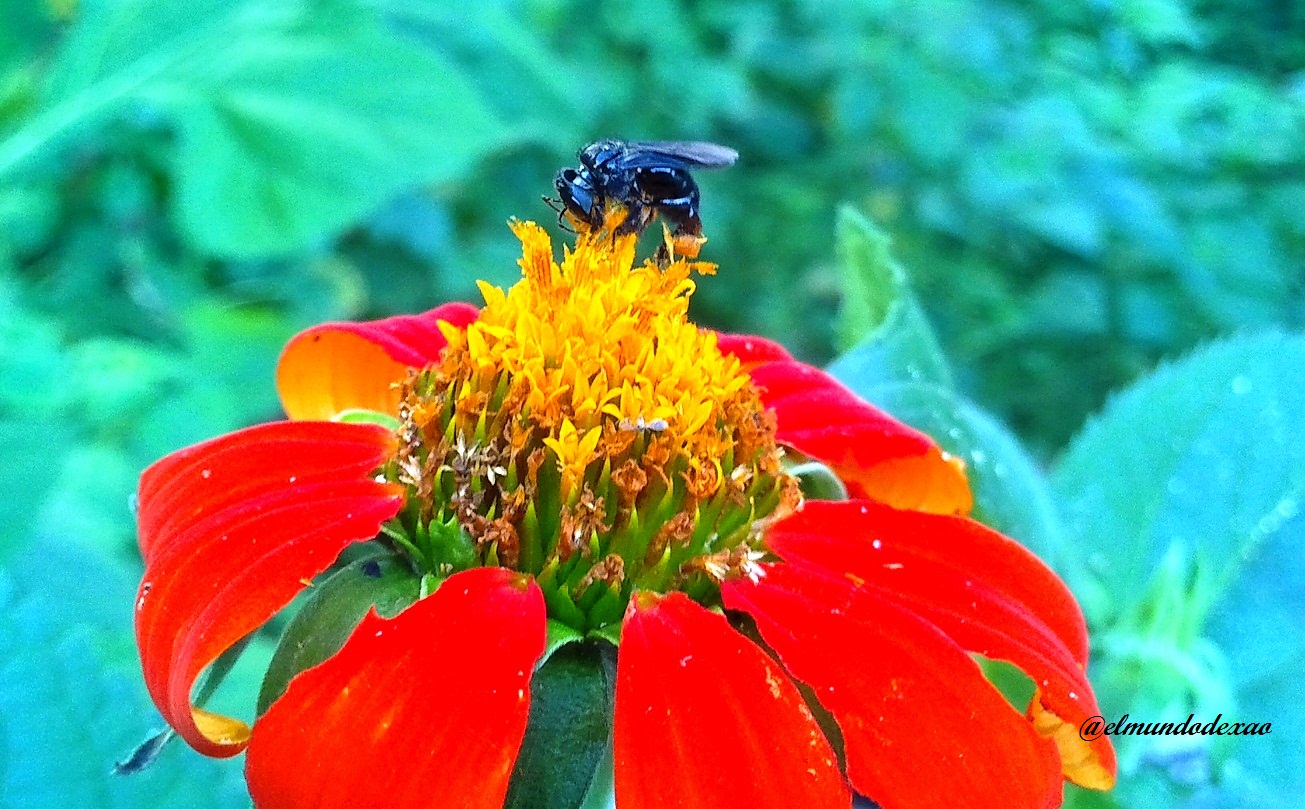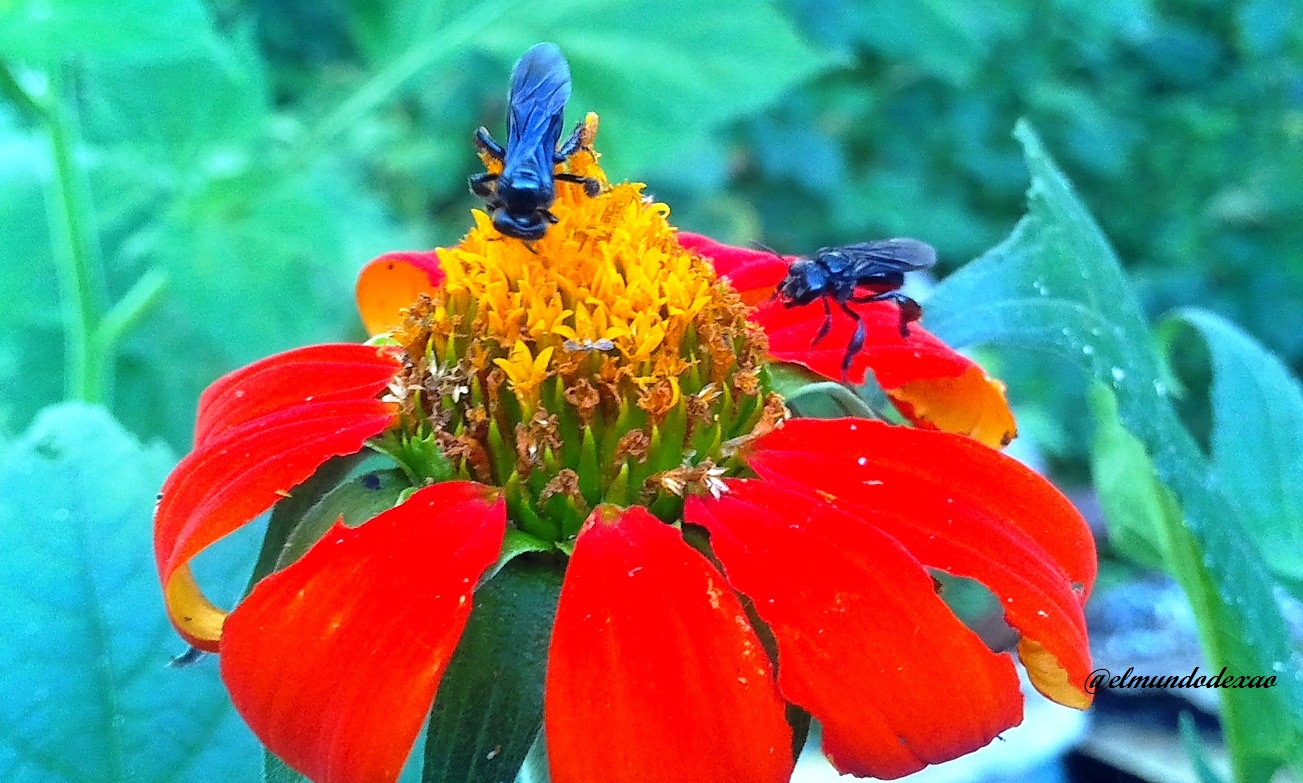 On the nearest leaf was this little beetle contemplating the bumblebees or at least it looked that way, maybe it was waiting its turn, it is so small that I could barely notice it, I had to take the macro lens to its maximum level to get this photo.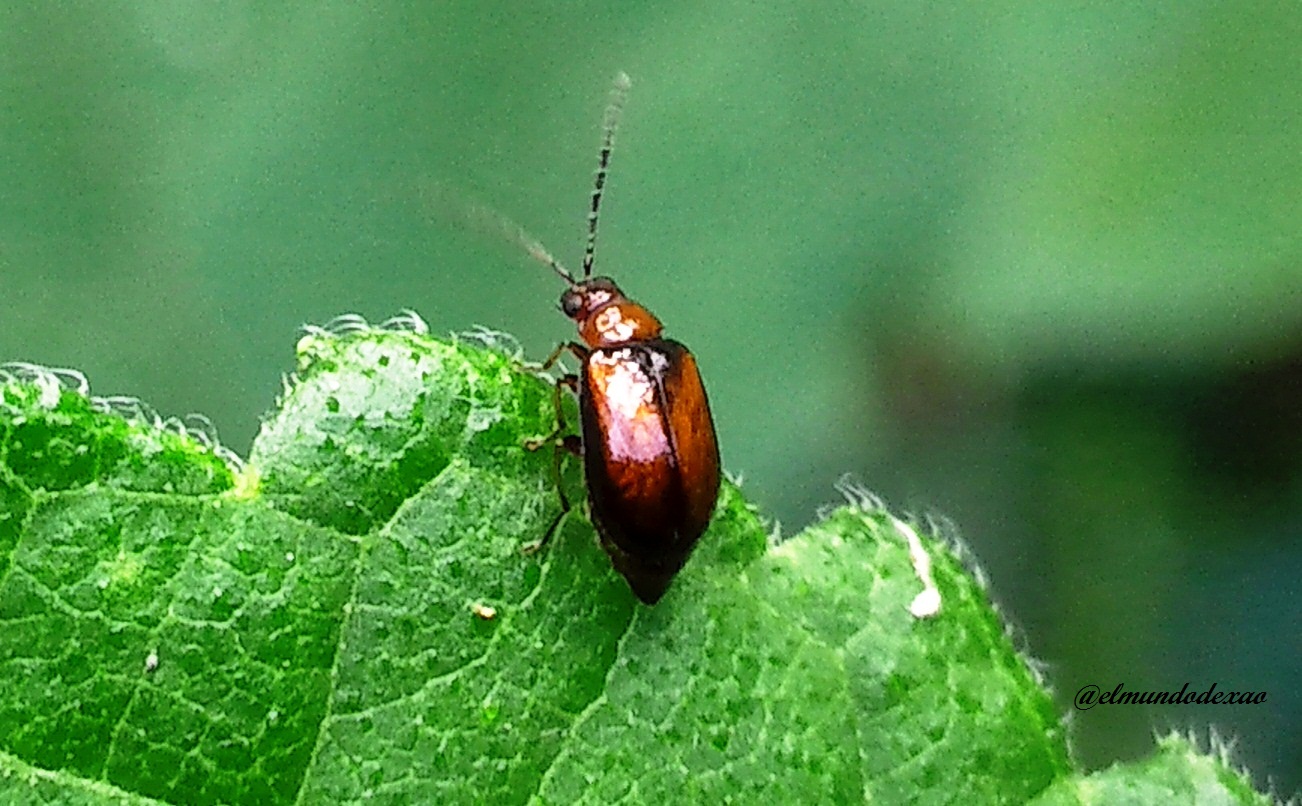 I had already forgotten the chili peppers and they were calling me to remind me that I had gone out to the yard, but as I was about to return to the house I saw in front of my eyes a beautiful glow so I approached to see what it was and it was this green wasp that I have never seen before, the breeze was strong so I thought I had not succeeded with these photos but in this pair you can see them. I say goodbye wishing you an excellent day.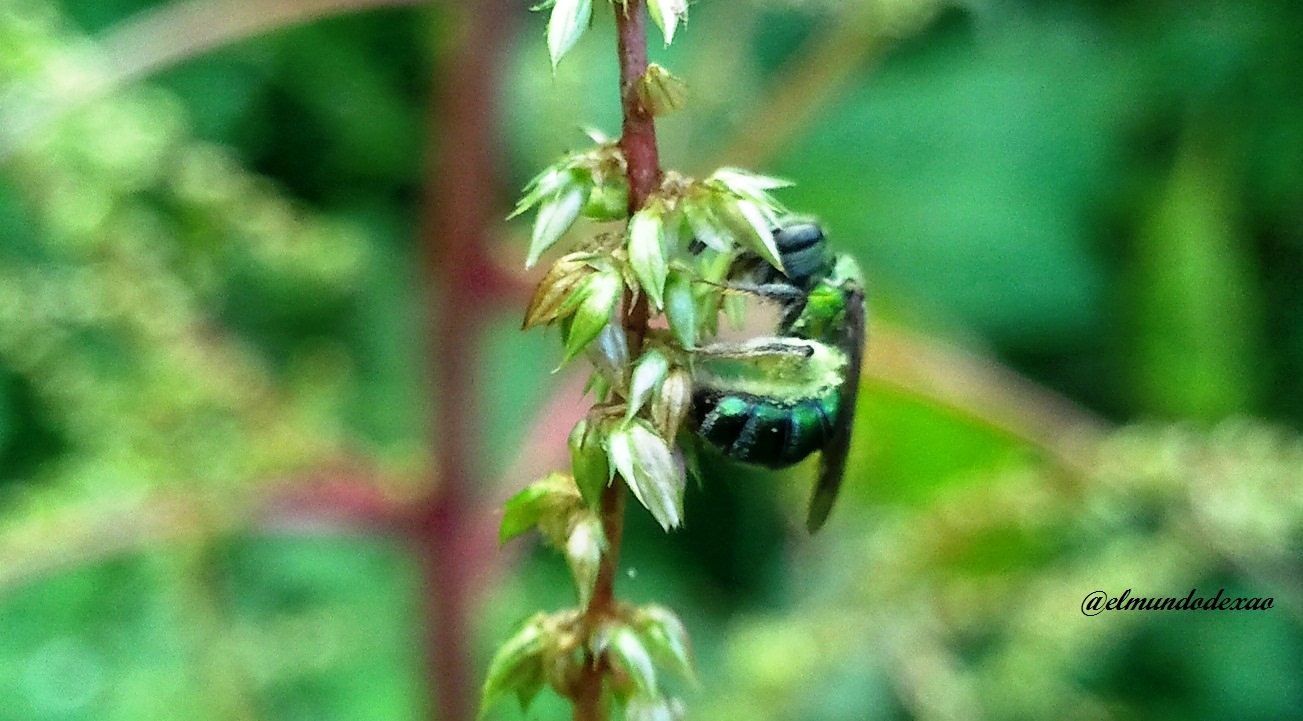 Photo Source: Own photos captured with a Síragon camera.
Modified size: With the Paint Program.
Thanks for visiting my Blog… AH! Don't forget to vote, reblogear, and comment.
Translated with:

www.DeepL.com/Translator (free version)

Hola Hivers.
☺☺☺
Espero todos estén muy bien en este hermoso día. Hoy temprano me mandaron a ver si habían algunos ajíes listos en la planta que tengo en el patio y aproveche para dar un vistazo a este hermoso ecosistema que se activa con la luz del sol.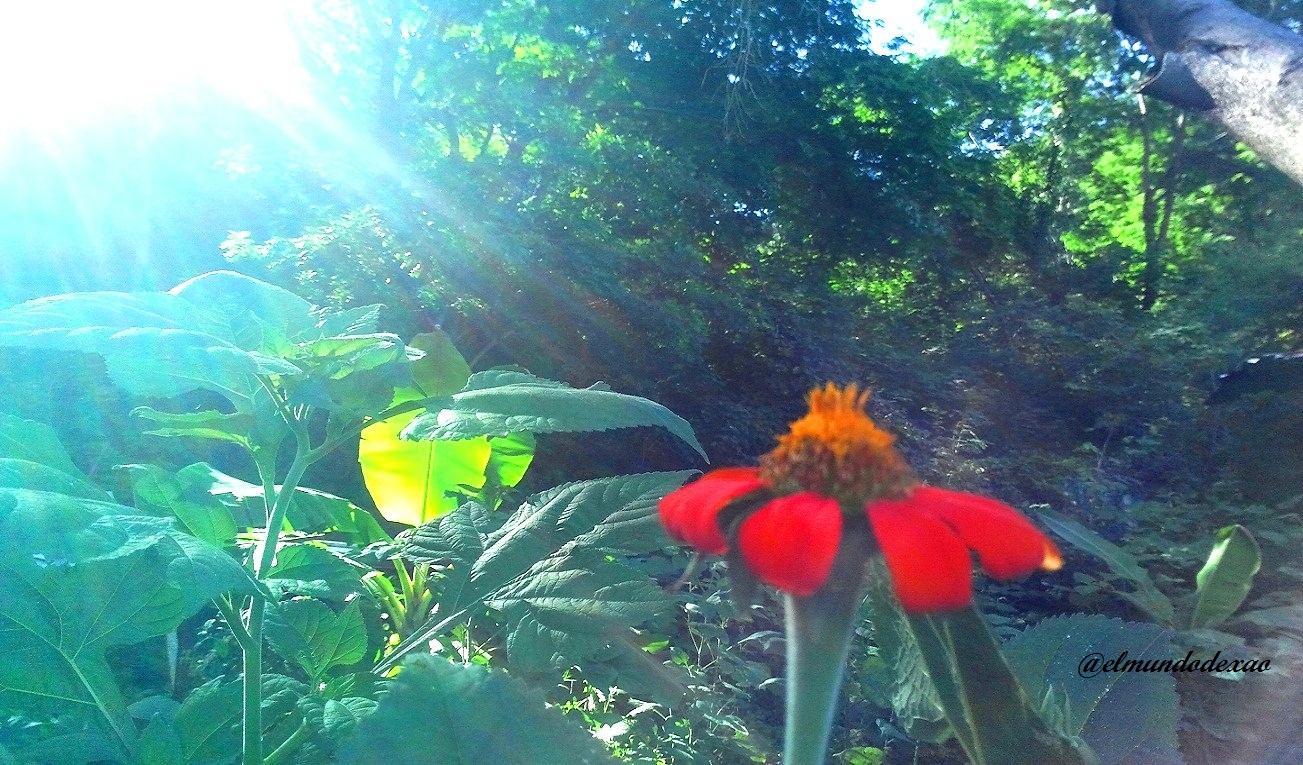 Al mirar pude darme cuenta que ya hay varios listos, esto me alegra mucho porque por un momento llegue a pensar que la planta no iba a producir frutos ya que había pasado más tiempo del debido y no tenía cosecha, estos son los primeros y creo que mi mamá se alegrara mucho y lo mejor es que hay varios que apenas están creciendo.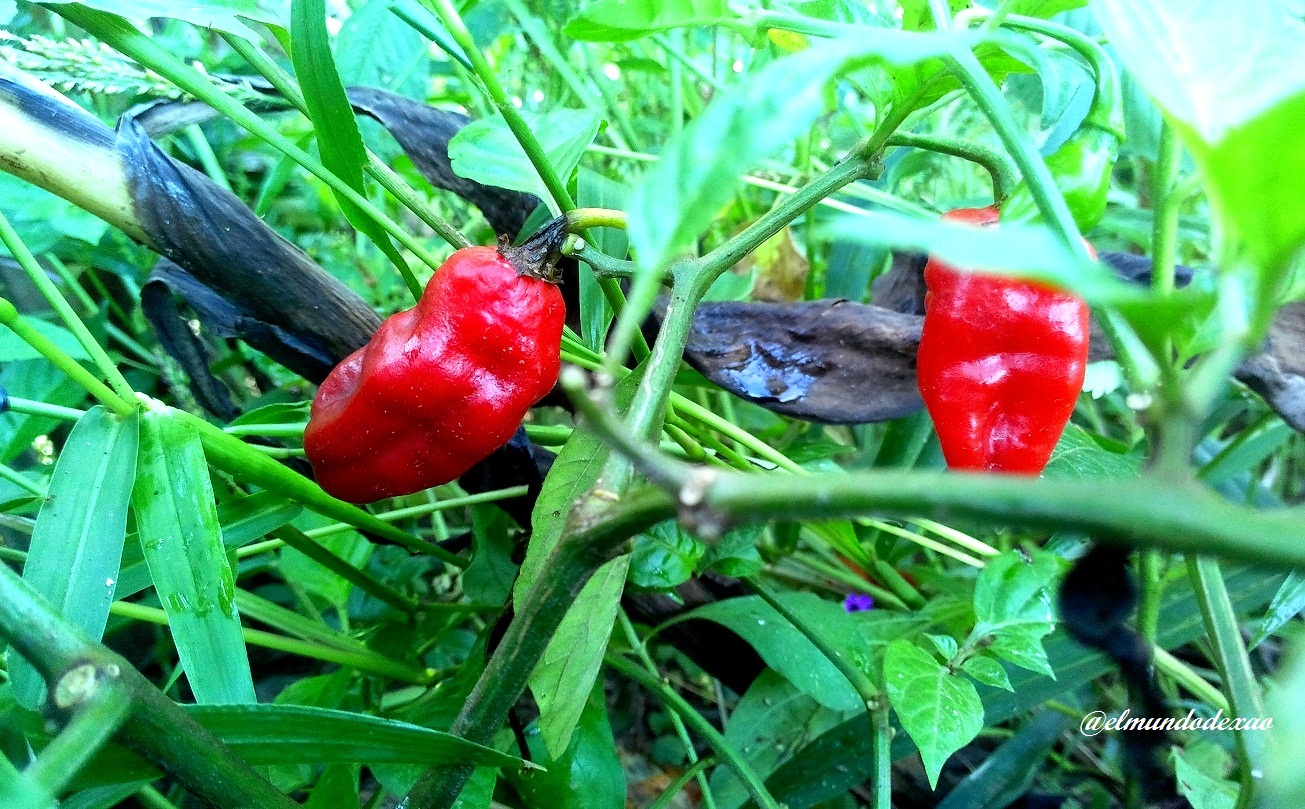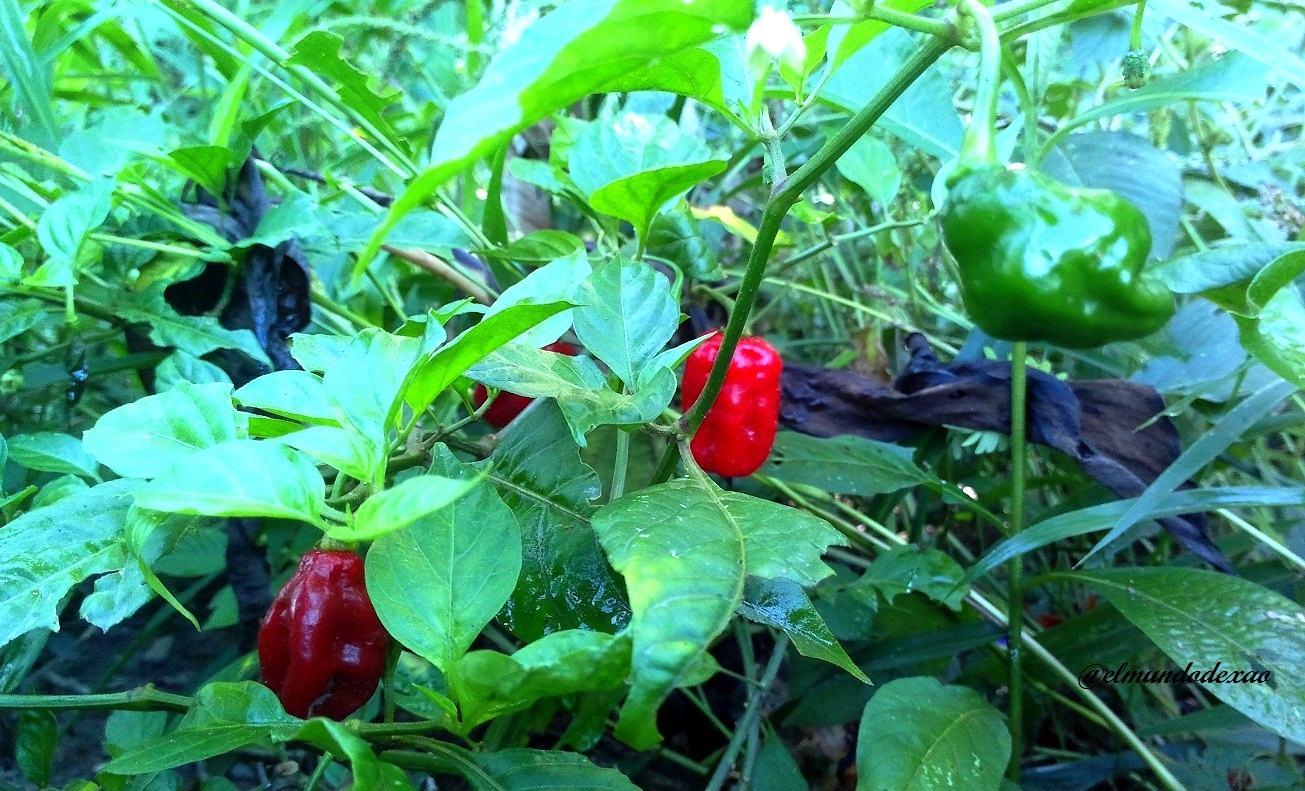 Muy cerca de allí hay muchas flores y cuando me acerque pude ver a unos abejorros haciendo sus primeras rondas del día, estaban recolectando néctar. Tuve mucha suerte ya que al primero pude capturarlo en pleno vuelo en esta hermosa fotografía, le costó aterrizar, ya que hacia un poco de briza además la flor esta hacia abajo y no puede llegar y posarse.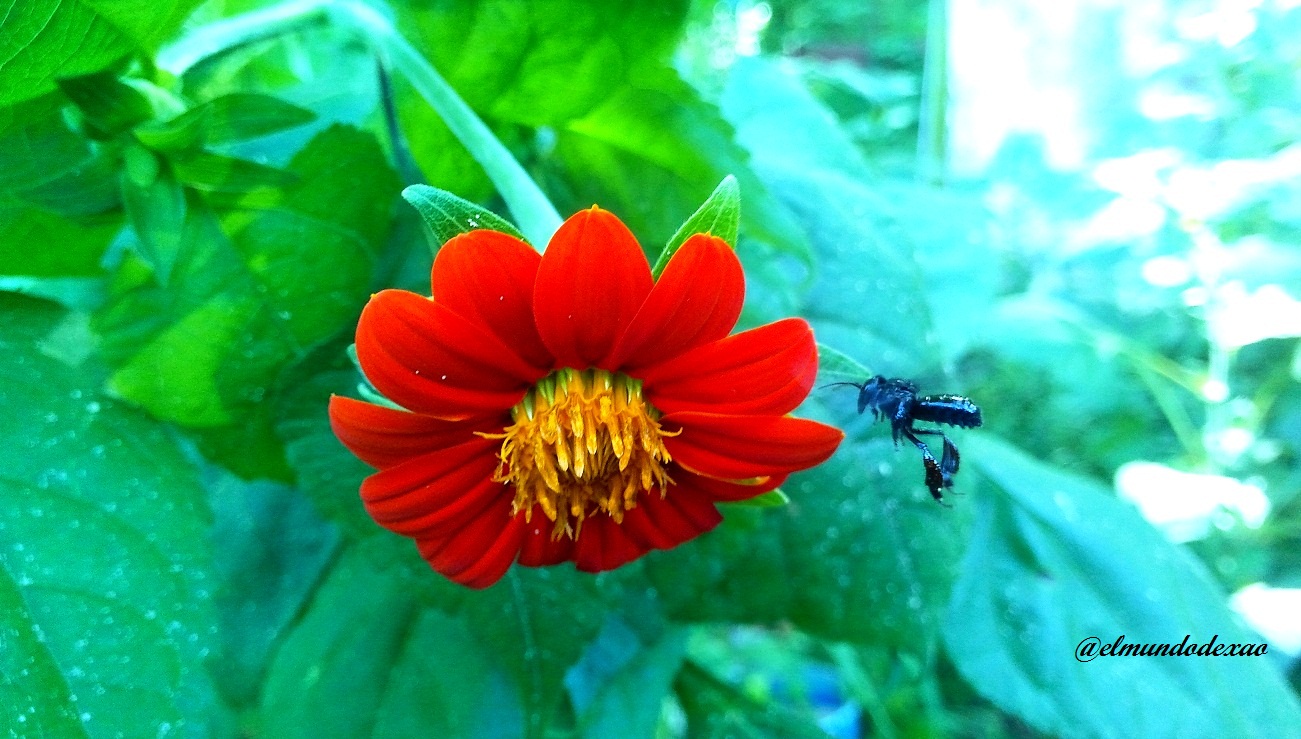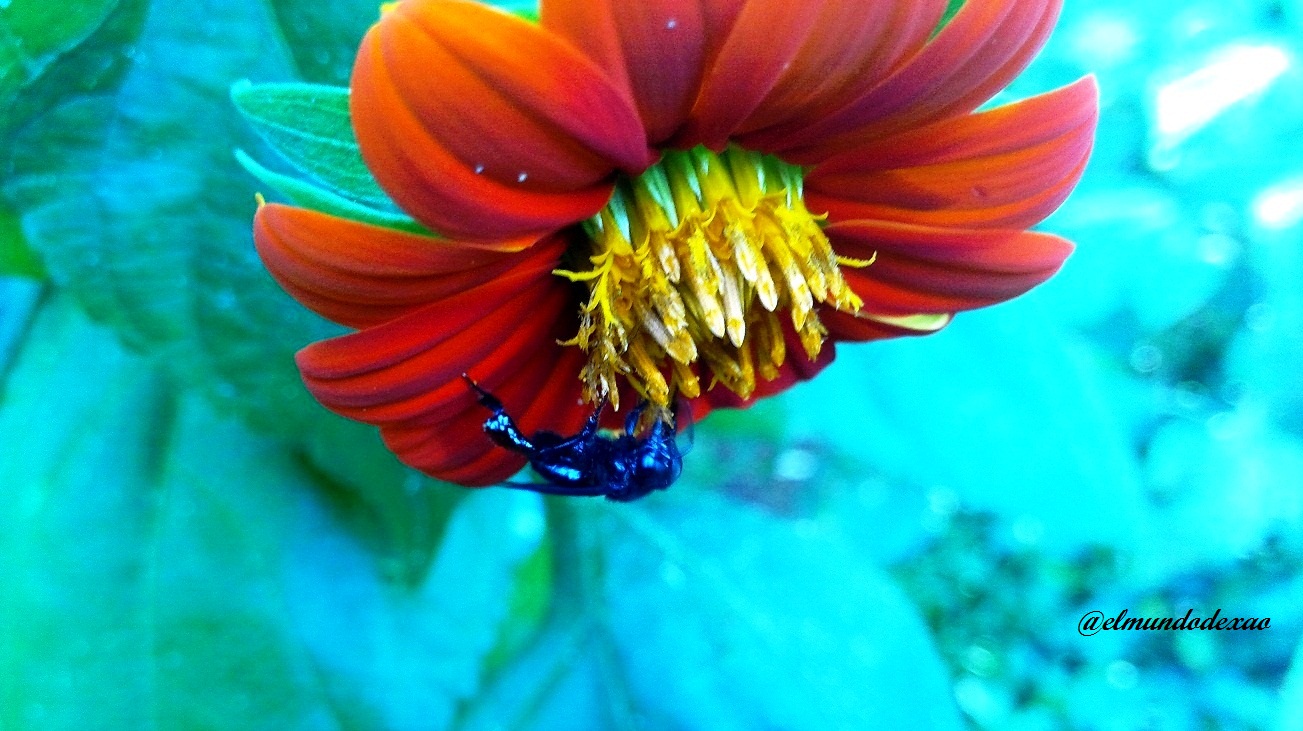 Estos insectos son muy aseados, este viene llegando de su panal, lo sé porque se ve impecable pero después de visitar varias flores están todo cubierto de néctar y polen hasta que vuelve al panal y al salir nuevamente ya está limpio otra vez.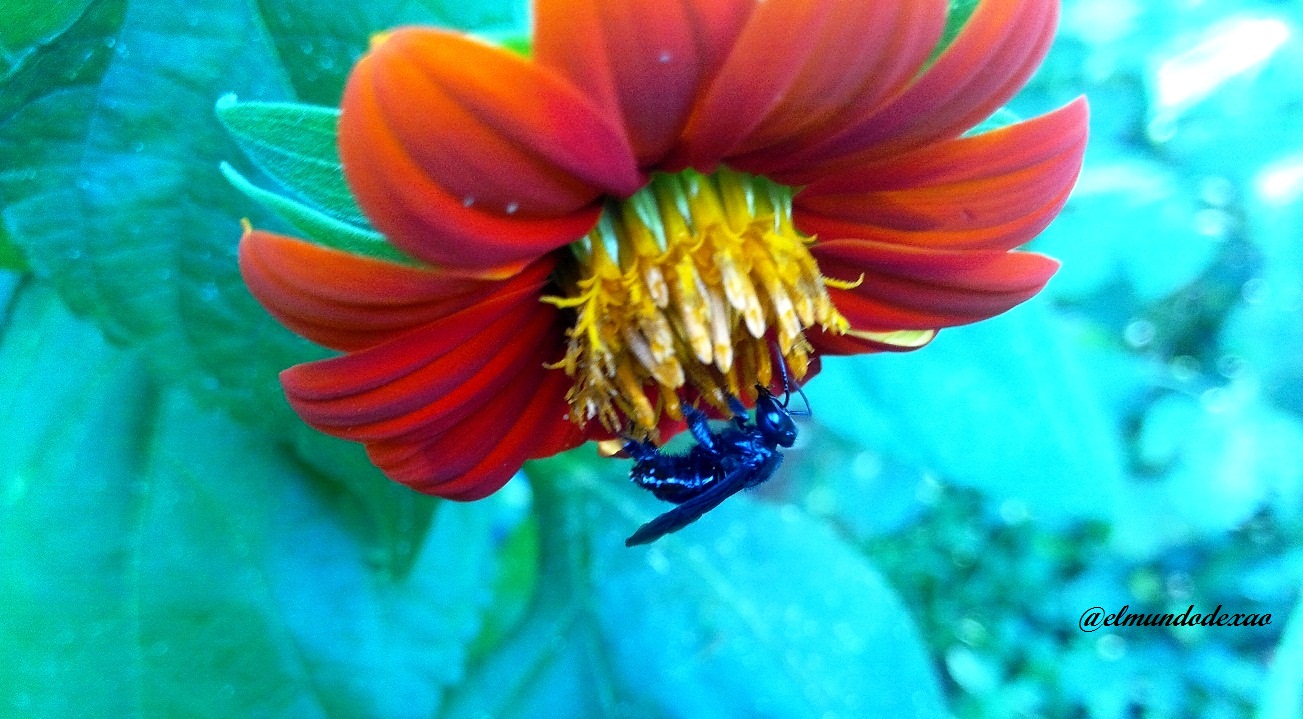 Al lado hay otra flor y ya está comenzando a marchitarse pero a pesar de eso este otro par de abejorros trabajan para aprovechar hasta lo último que pueda ofrecerles esta flor en decadencia.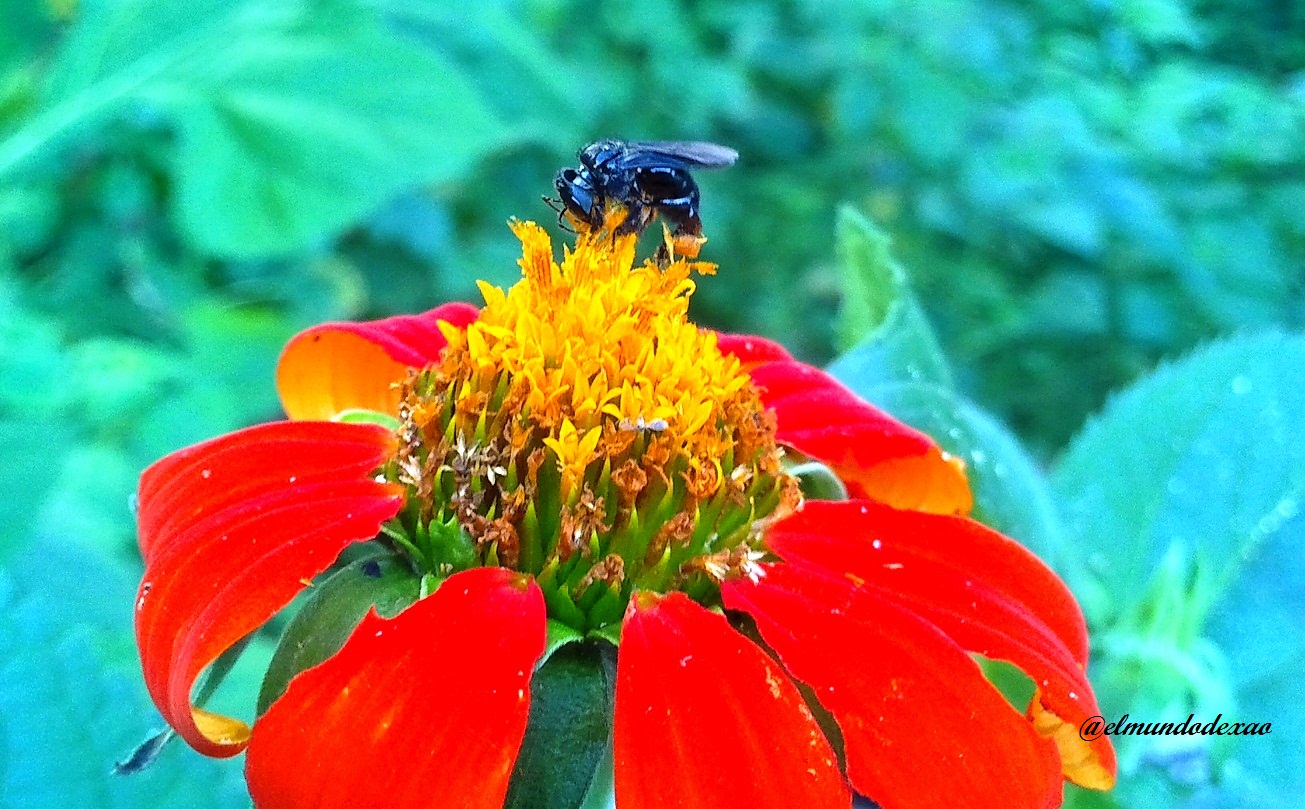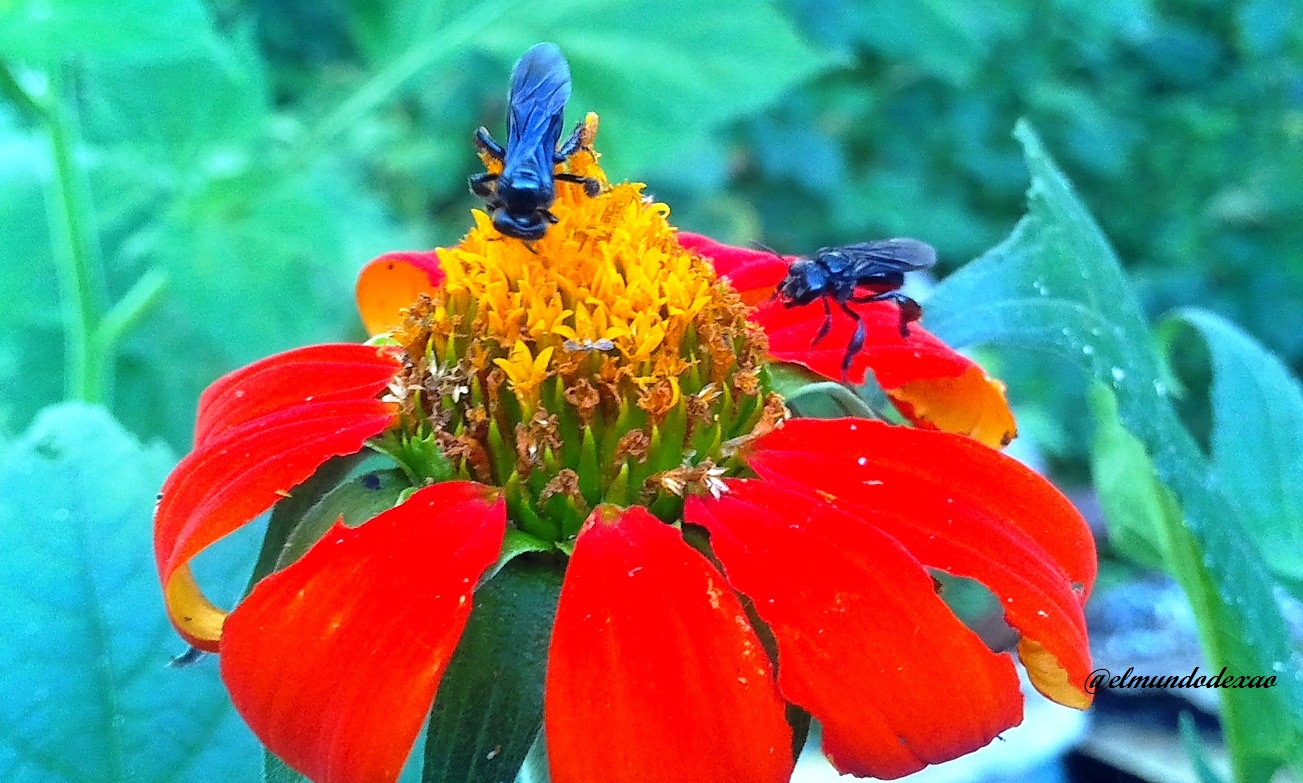 En la hoja más cercana estaba este pequeño escarabajo contemplando a los abejorros o por lo menos eso parecía, quizás estaba esperando su turno, es tan pequeño que apenas pude notarlo, tuve que llevar el lente macro hasta su máximo nivel para lograr esta foto.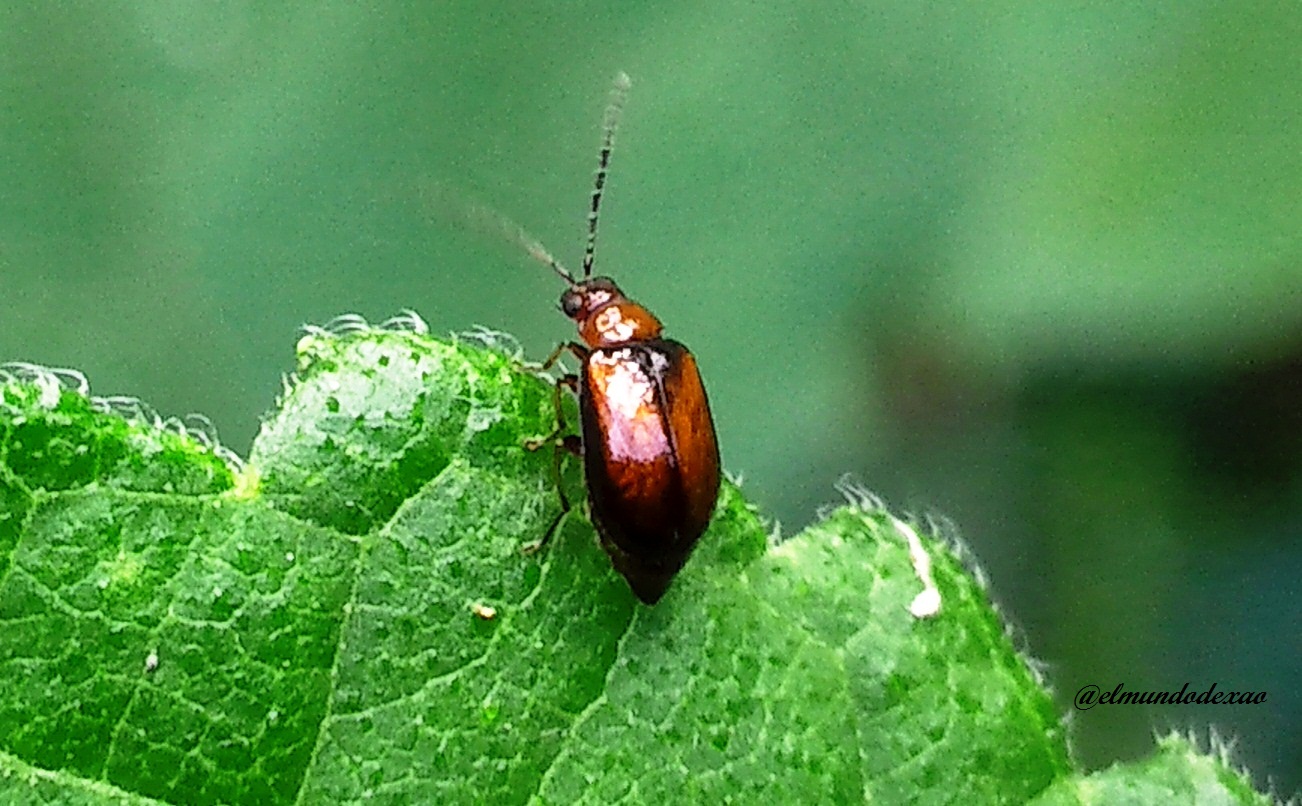 Ya había olvidado los ajíes y me estaban llamando para recordarme a que había salido al patio, pero en lo que me dispuse a regresar a la casa vi frente a mis ojos un hermoso brillo por lo que me acerque a ver de qué se trataba y era esta avispa de color verde que nunca he visto antes, la brisa estaba fuerte por lo que pensé que no había tenido éxito con estas fotos pero en este par se pueden apreciar. Me despido deseándoles un excelente día.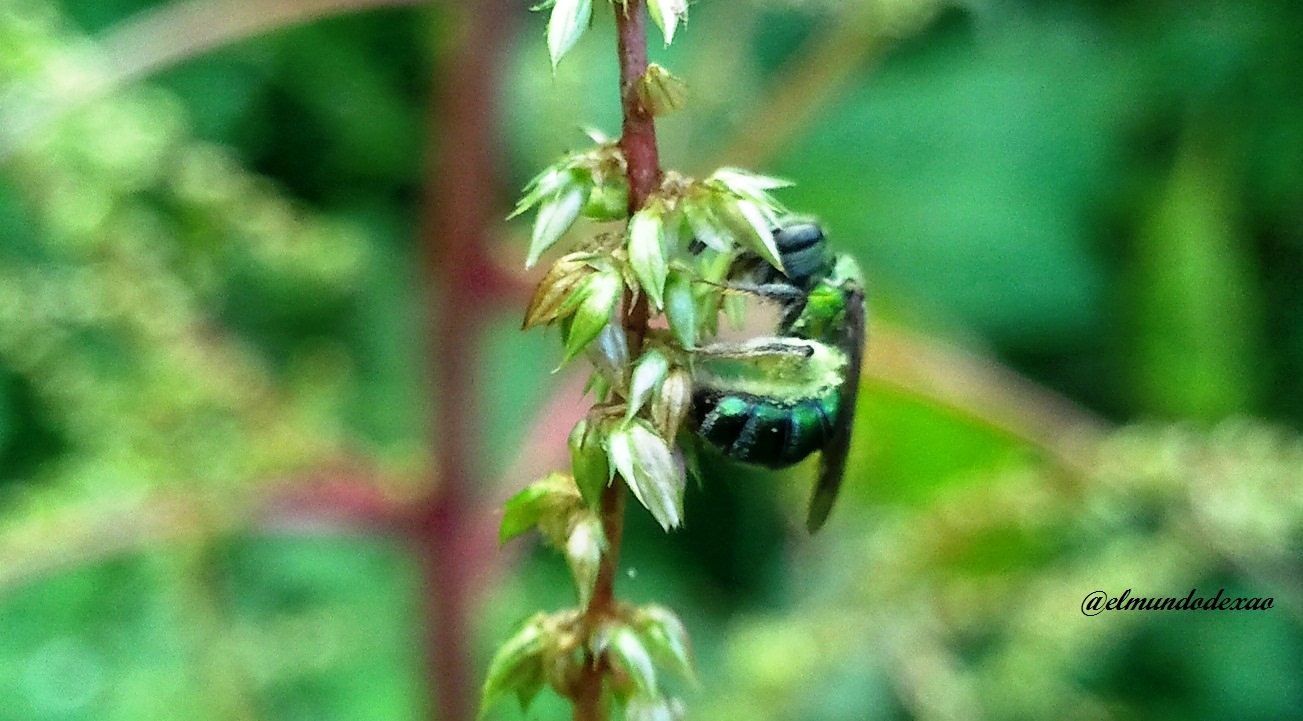 Fuente de Fotos: Propias capturadas con una cámara Síragon.
Modificado el tamaño: Con el Programa Paint.
Gracias por visitar mi Blog… ¡AH! No se olvide de votar, rebloguear y comentar.