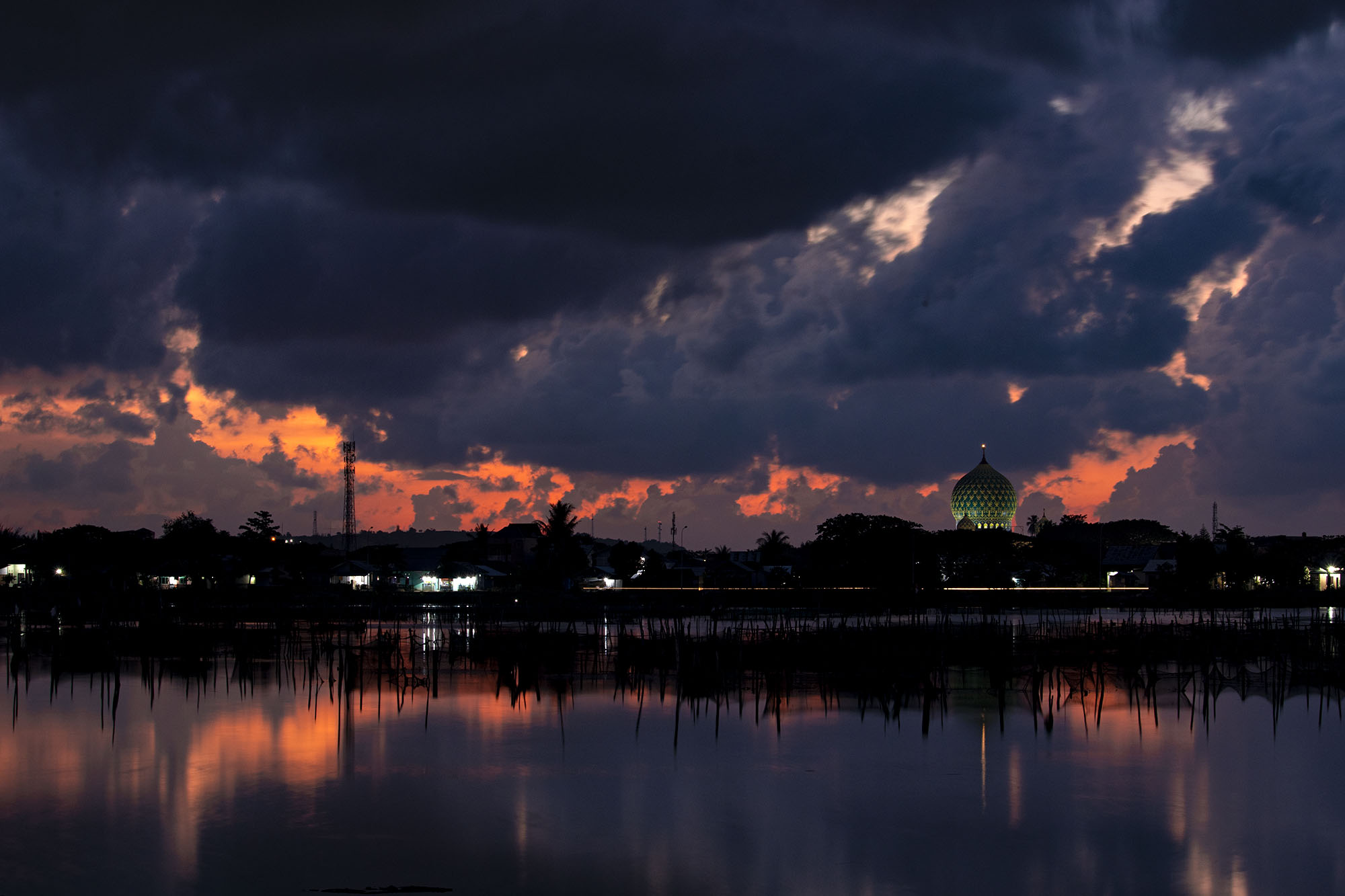 Hello, everyone in the Camping Club Hive (CCH) Community!
How are you all doing? I hope you're doing well wherever you are. As usual, I will share a story and some photos of the nature I captured in my area.
On a cloudy evening, the sky unfolded with a dramatic sight. The fading twilight cast hues of red, orange, and purple across the sky, creating a breathtaking landscape.
Di suatu petang yang mendung, langit terhampar dengan pemandangan yang begitu dramatis. Cahaya senja yang memudar perlahan-lahan membiaskan warna merah, oranye, dan ungu di langit, menciptakan lanskap yang menakjubkan.
In the near distance, gray clouds hung low, seemingly touching the tree peaks. They moved gently, parting the sky and forming unexpected patterns. Various shapes of clouds emerged, resembling mountains, ships, and fantasy creatures that only exist in the realm of imagination.
Dalam jarak yang dekat, awan-awan kelabu tergantung rendah, seakan menyentuh puncak-puncak pepohonan. Mereka bergerak dengan lembut, membelah langit dan menciptakan pola yang tak terduga. Berbagai bentuk awan terbentuk, menyerupai gunung, kapal, dan makhluk fantasi yang hanya dapat ditemukan dalam imajinasi.
Amongst those clouds, the setting sun painted the sky with spectacular shades of red. The dim sunlight illuminated the clouds, creating mesmerizing reflections of gold and silver. Like watercolors flicked by the cosmic artist, the sky became a living canvas with captivating ripples of color.
Di antara awan-awan itu, matahari terbenam sedang melukis langit dengan warna-warni kemerahan yang spektakuler. Sinar matahari yang redup menerangi awan, menciptakan pantulan emas dan perak yang menakjubkan. Seperti cat air yang dijentikkan oleh sang seniman kosmos, langit menjadi kanvas yang hidup dengan riak-riak warna yang mempesona.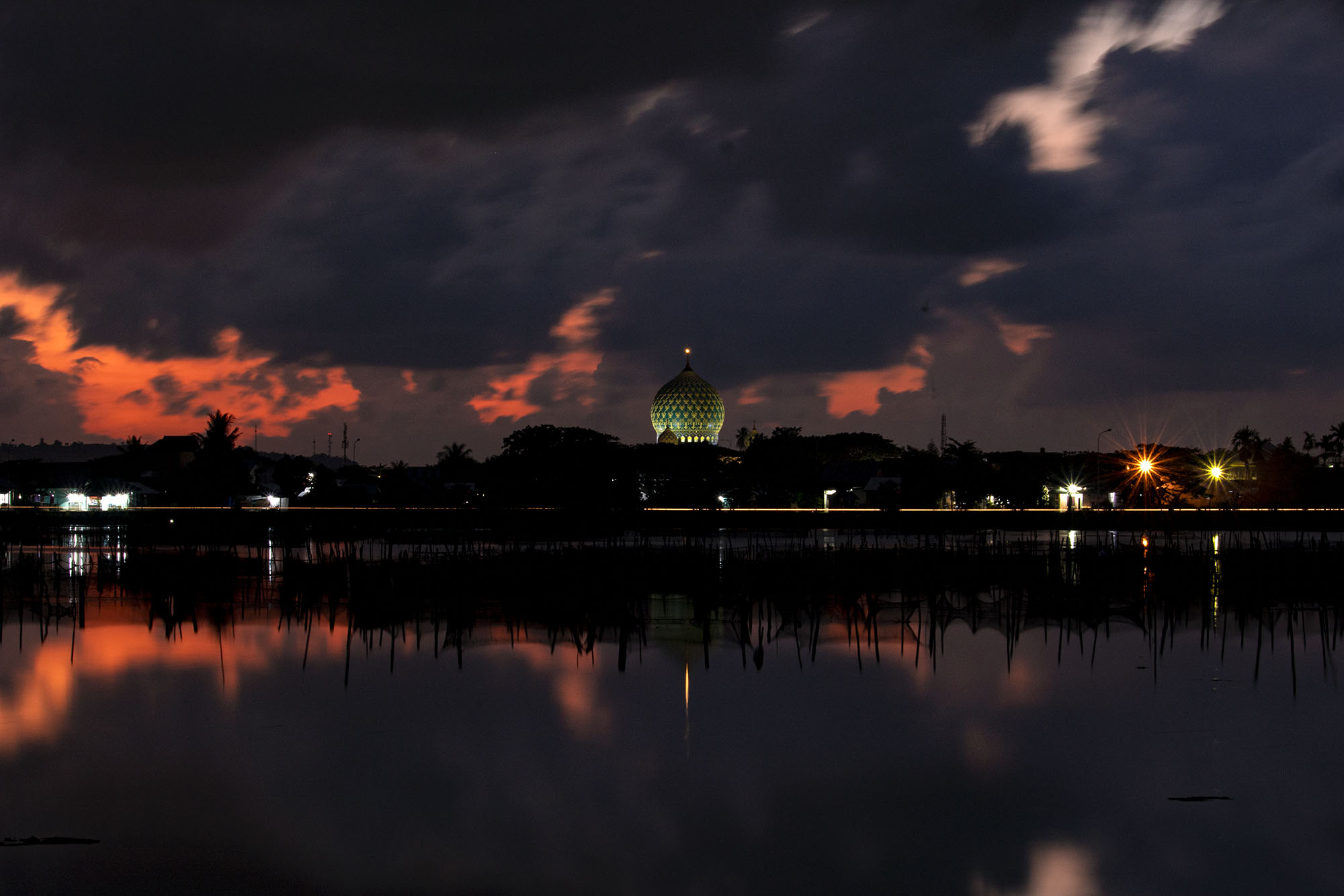 Behind the trees, enchanting silhouettes were portrayed. Tall trees rose against the colorful sky, creating a stunning backdrop for the setting sun. Branches swayed gracefully, dancing with the sudden tinge of orange light and then slowly crawling as the day transitioned into night.
Di balik pepohonan, siluet-siluet menawan tergambar. Pohon-pohon yang tinggi menjulang terhadap langit yang berwarna-warni, menciptakan latar belakang yang menakjubkan bagi matahari terbenam. Ranting-ranting pohon menari-nari dengan gemulai, menari dengan cahaya jingga yang tiba-tiba dan kemudian merangkak perlahan-lahan ketika hari berganti malam.
The sounds of birds returning to their nests echoed in the distance, serving as a complement to this enchanting harmony of nature. The air turned cool and refreshing, as if the universe held its breath to witness this rare moment. Every second felt precious, and they experienced the wonder of nature with hearts pounding.
Suara burung-burung yang pulang ke sarang mereka terdengar di kejauhan, sebagai pelengkap harmoni alam yang mempesona ini. Udara menjadi sejuk dan segar, seolah-olah alam semesta sedang menahan nafas untuk menyaksikan momen langka ini. Setiap detik berharga, dan mereka merasakan keajaiban alam dengan hati yang berdebar.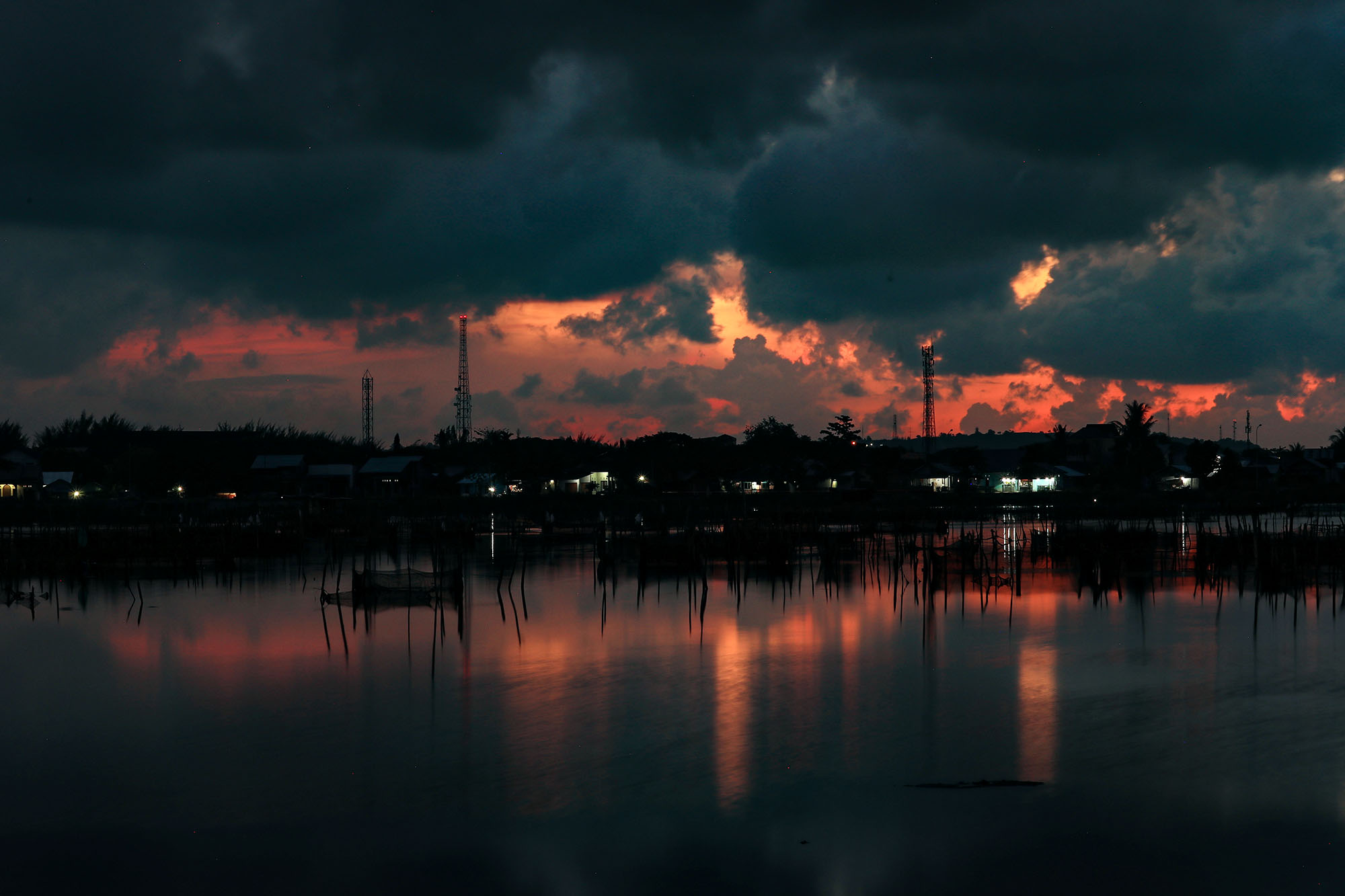 As dusk deepened, stars began to emerge one by one. They shimmered in the dark sky, creating a magical gleam that soothed the soul. The moon rose slowly, casting gentle light and enhancing the beauty of the now arrived night scenery.
Saat senja semakin mendalam, bintang-bintang mulai muncul satu per satu. Mereka berkilauan di langit gelap, menciptakan kilauan magis yang menyejukkan jiwa. Bulan terbit dengan perlahan, memancarkan cahaya yang lembut dan memperindah pemandangan malam yang kini telah tiba.
This dramatic sky view before sunset teaches us about the unpredictable and ephemeral beauty. It reminds us of the grandeur of the universe and the limitless wonders it holds. In this moment, tranquility and awe intertwine, reminding us of the beauty that exists in the world around us.
Pemandangan langit dramatis menjelang senja ini mengajarkan kita akan keindahan yang tidak dapat diprediksi dan efemeral. Ia mengingatkan kita akan kebesaran alam semesta dan keajaiban yang tak terbatas. Dalam momen ini, ketenangan dan kagum menyatu, mengingatkan kita akan keindahan dunia yang ada di sekitar kita.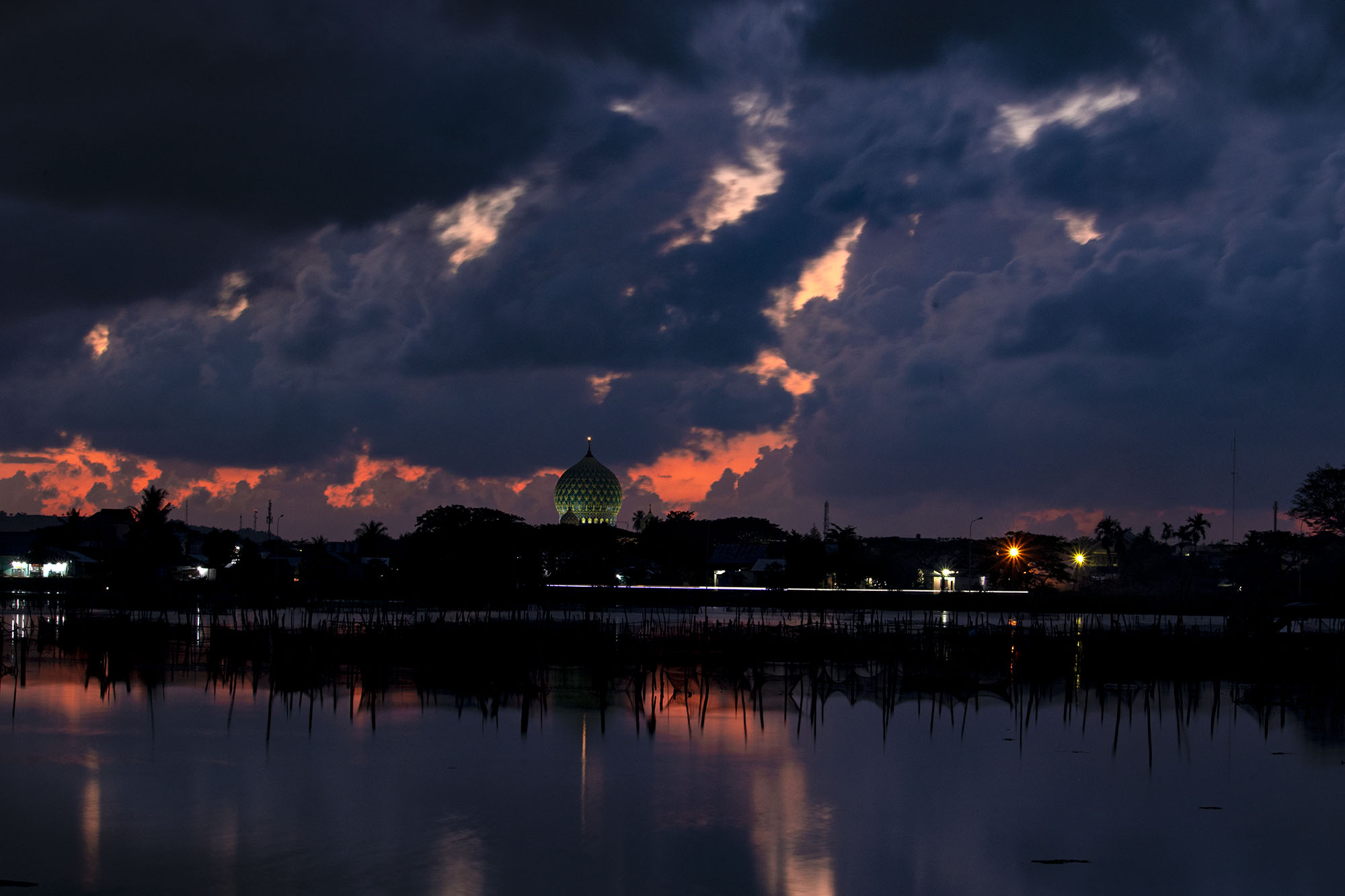 ---
---
THANKS FOR VISIT MY BLOG
All Picture Taken With Drone DJI MAVIC AIR II Camera
BEST REGARDS