---
---
Black & White Photography
---
---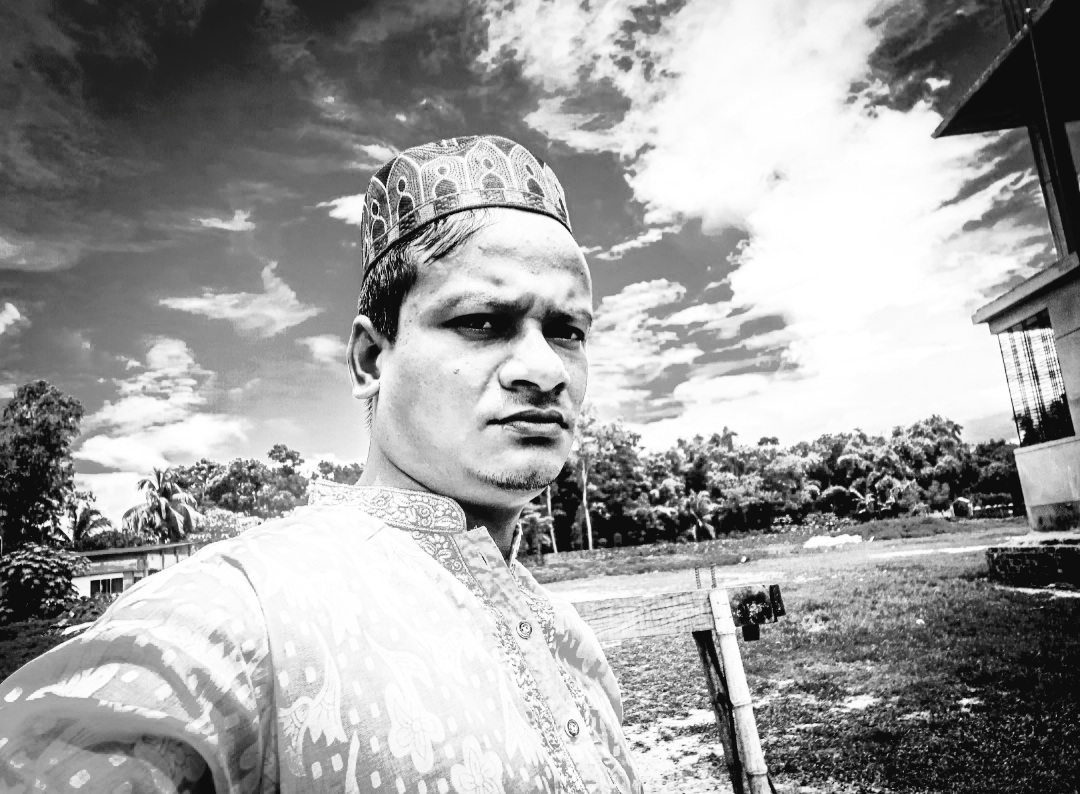 After the Friday prayers, I returned home and took a selfie after seeing the great condition of the sky.
---
---
Rules to follow in this Black & White photography challenge:
---
---
Should be your own photo/taken by you.
Black and white images that represent any positive meaning in life.
Present one or two image everyday.
You may add people, if you want.
No need explanation.
Use one of your tags #bnwphotography.