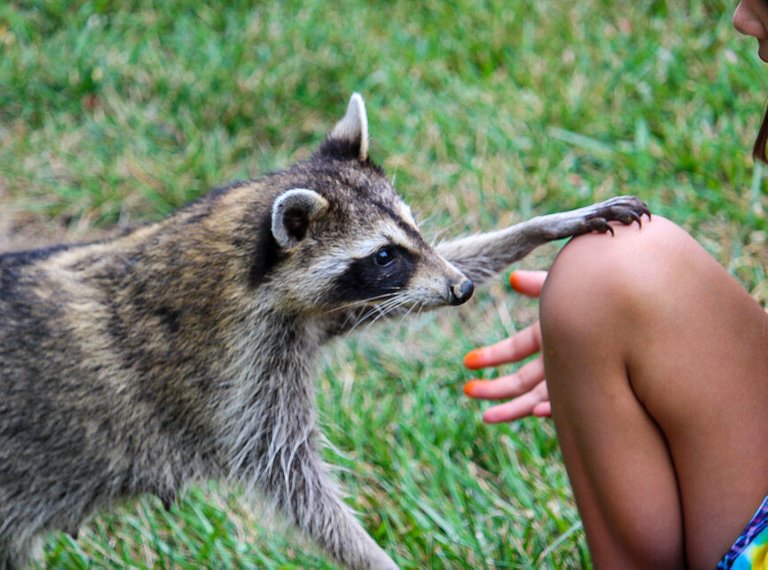 Today I'll be showing you guys our friendly raccoon and were she lives. She has 3-4 babies that our neighbors found and they're so cute. Yesterday we were feeding her cat food and Doritos, when all the Doritos were gone she stole the bag and started sniffing for more. As you can see shes pretty young to be a mother. She's like a little cub at least to me.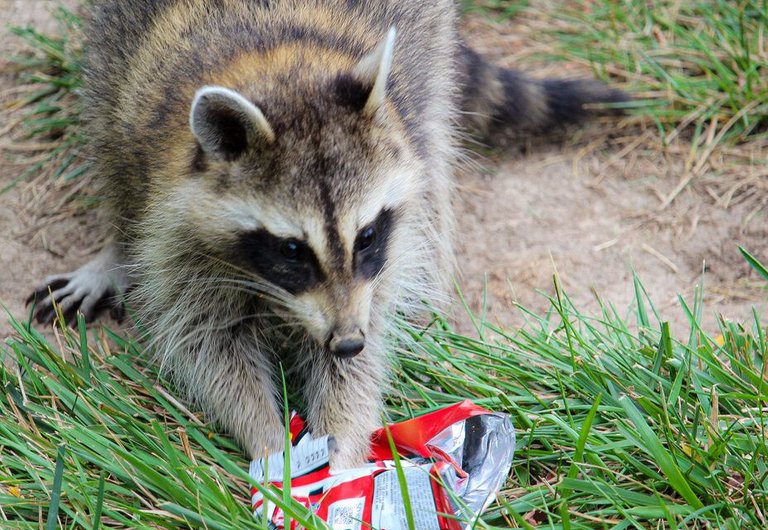 This is when she took the bag from my friend, shes just so cute.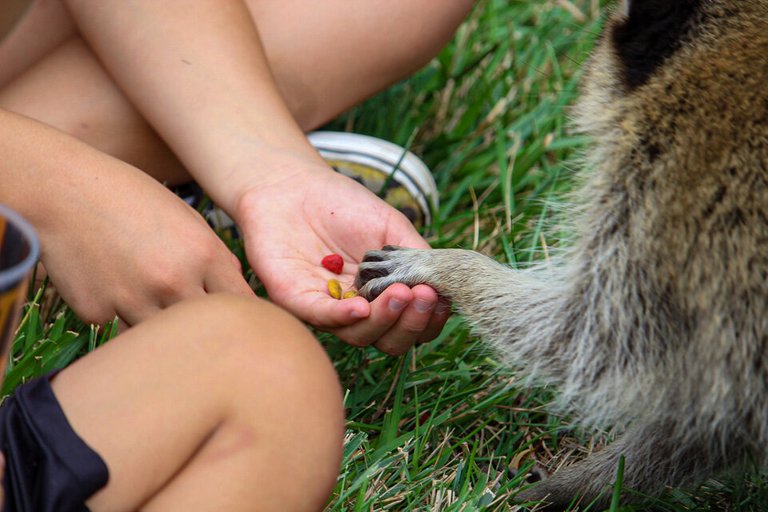 It's just so cool how raccoons use their hands like us to eat and other stuff, and her hands are so small she could only grab a few at a time.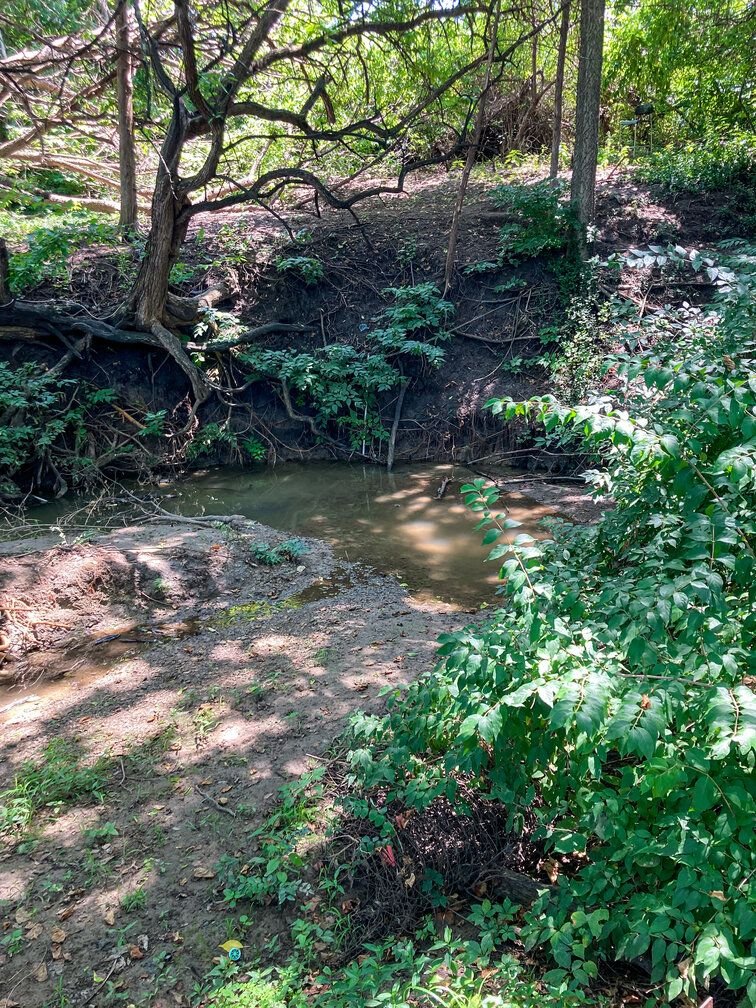 This is a little were she goes, we see her come in and out this area so we're thinking this is where she lives.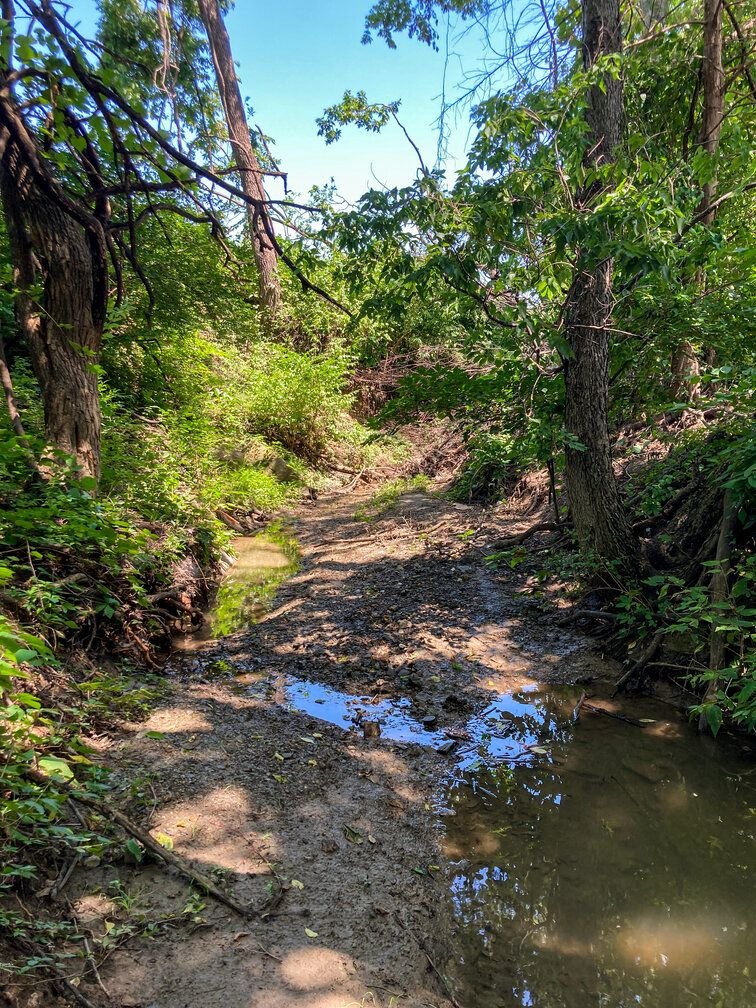 We didn't go as far but next time we will, and as you can see we have a little creek down there and maybe a couple of fishes. Well at least that's what my friend says.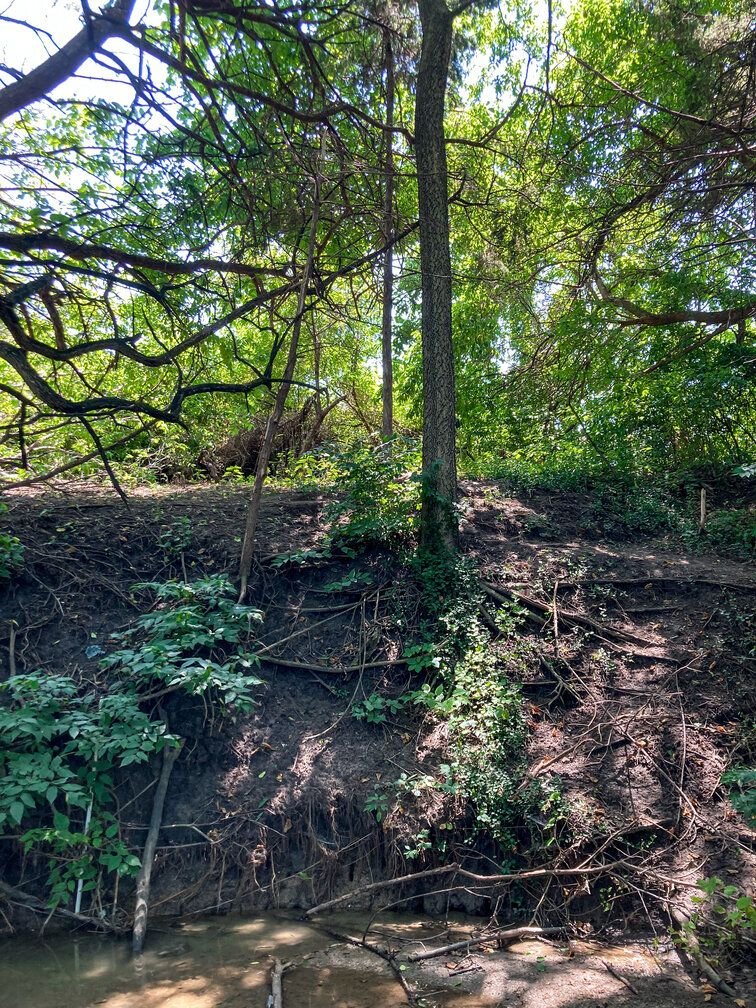 My friend said they might make a zip-line here or somewhere close by. The first time we came down here we had to slide down but we found a better way or bridge like path to walk across. I think the bridge was over the creek.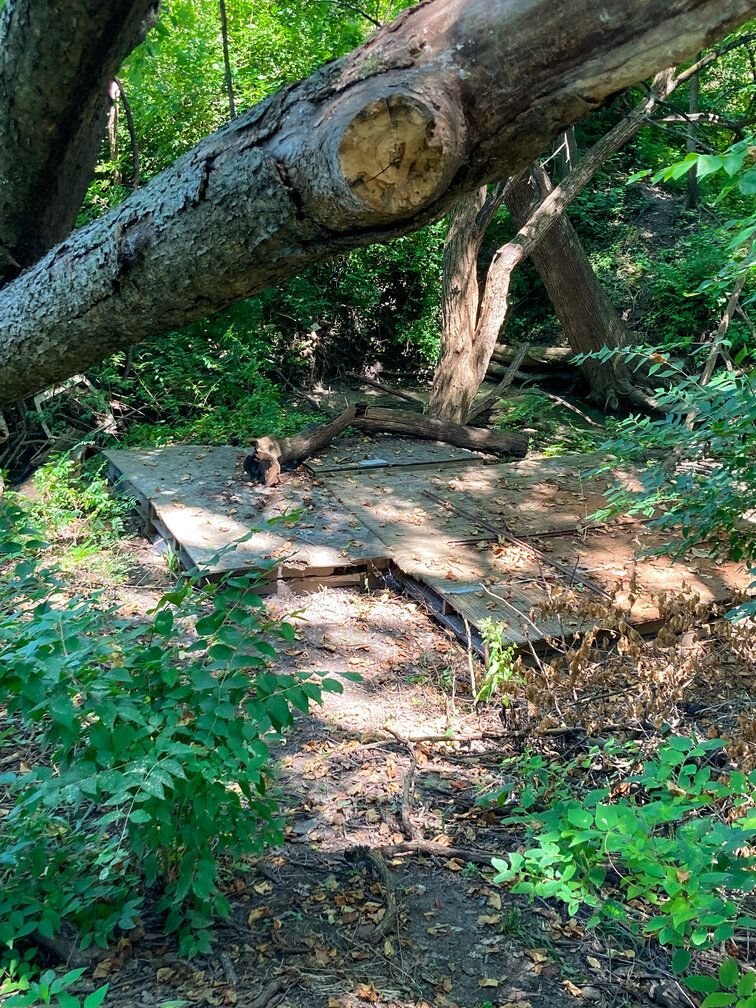 This is where our friends made a little base but our neighborhood bully destroyed it, so we're planing on making our own little base for fun.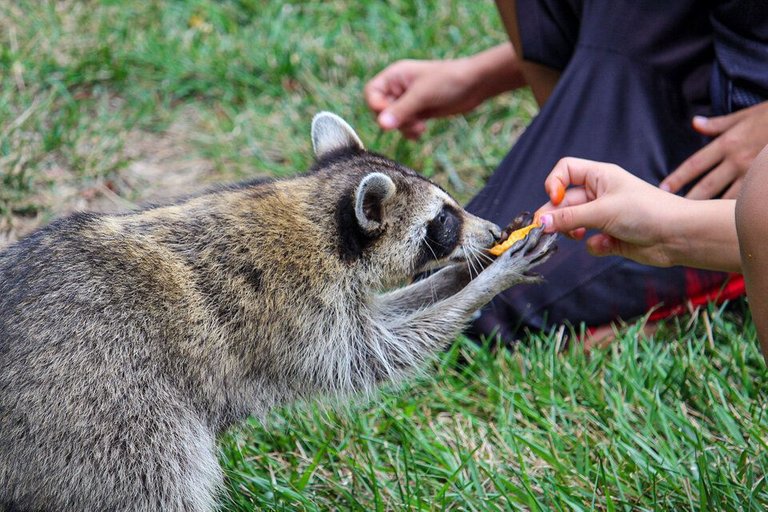 This is when we were feeding her Doritos and she kept coming back for more and more. She was pretty ski-dish anytime she would grab a Doritos chip she would go back in the woods then come back when she was done eating it.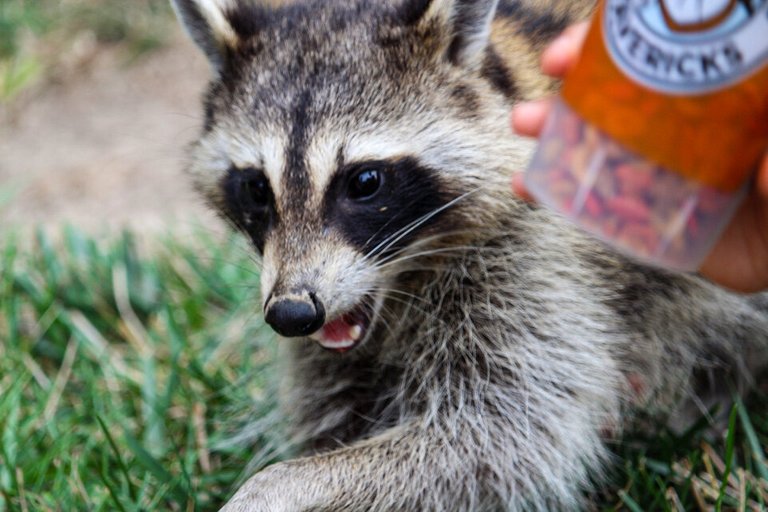 This is the cat food she was eating, she even grabbed the cup from my friend's hand. She was pretty tough and a rude little raccoon.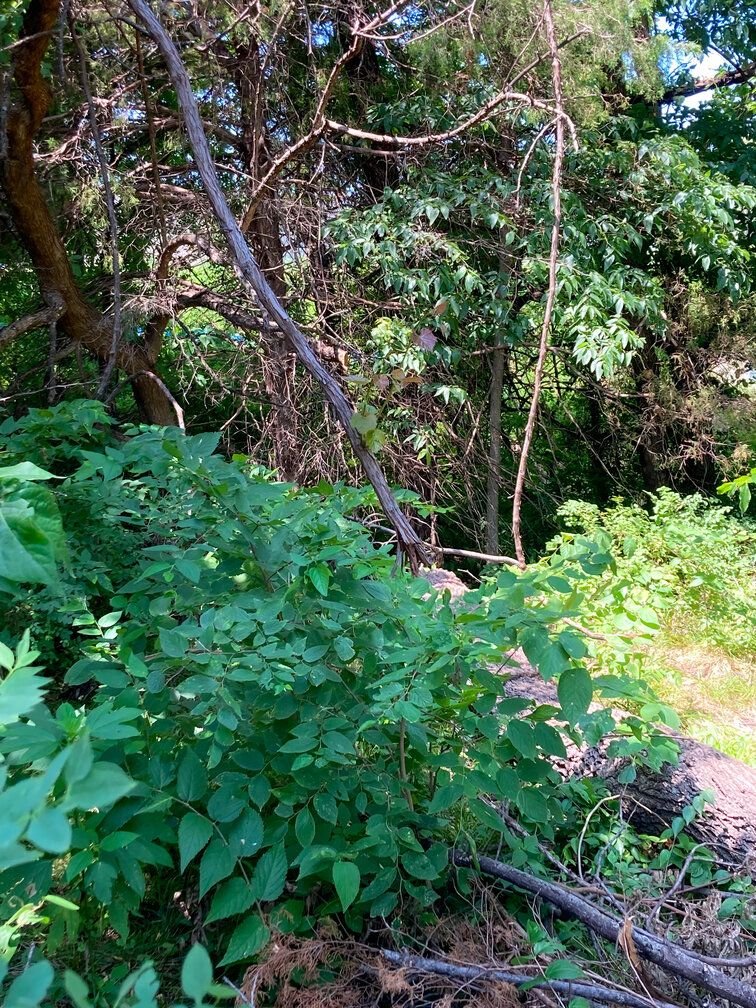 Somewhere down there that's were she lives, I think in one of the trees with her 3-4 babies which we saw one of them. The baby was really scared, but I think our neighbors are gonna take care of them.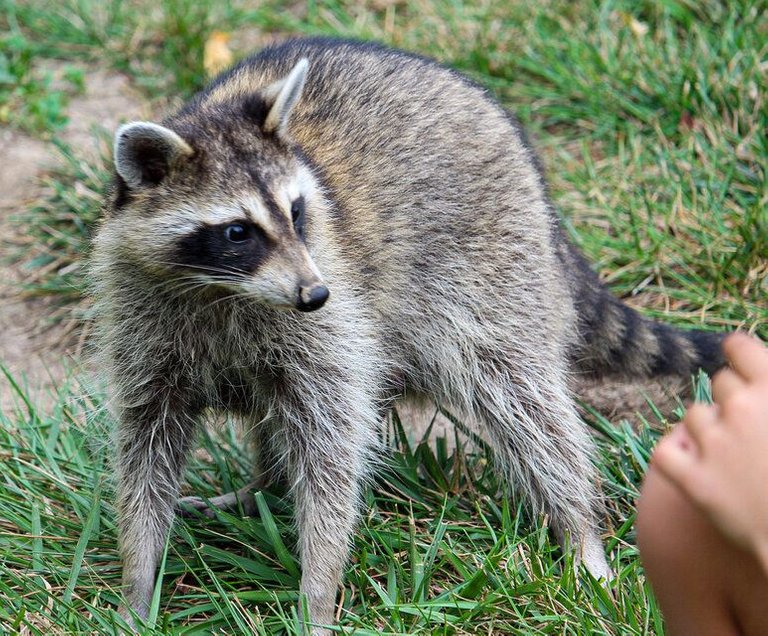 Here's a full picture of the raccoon. Even though she's a mother she still looks pretty young. Also there are other raccoons we saw, a big fat one who ran out the trash one night and behind it was a little skinny one.
Well that was all for today,
I hope you enjoy all the raccoon photos and forest ones too!
FYI, all raccoon photos by my mom @crosheille and the rest of them by me.