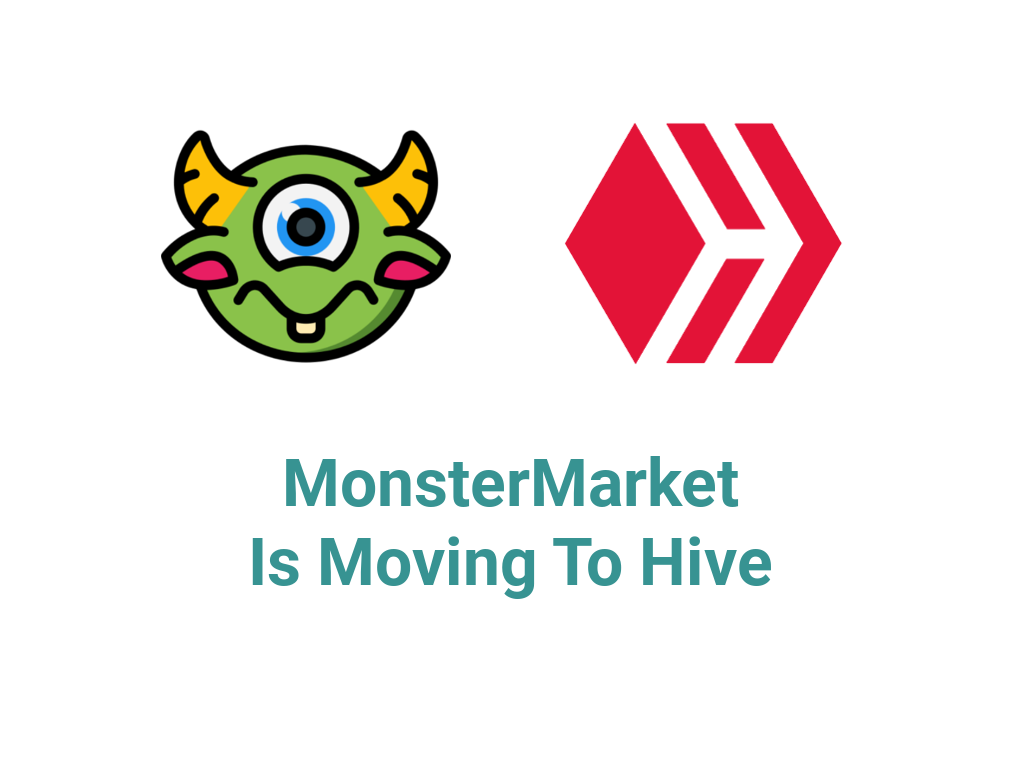 Greetings Splinterlands Warriors! I am sure you all already know Splinterlands is moving to Hive on Monday, June 1st, 2020. They have also given us more information on the migration and what to expect from it here, which will happen between 9-10 AM ET.
MonsterMarket and its associated services are moving to Hive on June 1st, 2020!
What are changing?
Website
After we move you'll need to log in using Hive Keychain (download links are below) to make purchases on the website. At the start, we will only support DEC and CREDITS for cards and booster packs purchase. Later we would add a few more currencies.
You can purchase CREDITS using HIVE, HBD, STEEM, and SBD. We are developing a solution to enable DEC purchase using HIVE and SBD directly from us without going through the Hive-Engine route.
Hive Keychain
Cashbacks
We will send DEC cashbacks to Hive-Engine instead of Steem-Engine.
Shop
We sell cheaper UNTAMEDs and ORBs from MonsterMarket Shop which is also moving to Hive and Hive-Engine. So, your DEC should be in Hive-Engine to purchase packs from us, we will also transfer packs to Hive-Engine instead of sending them to Steem-Engine.
TeamShare
MonsterMarket TeamShare is also moving to Hive. So, from June 1st, all DEC transfers to players and owners will be done using Hive-Engine. TeamShare backend will only listen to and broadcast TeamShare specific operations only on Hive Blockchain.
If you are a player, please do not claim rewards while we are in the process of moving.
Other Tools
All our tools are also updated. We have removed STEEM and SBD from Analyze Openings and Cost Estimator tool. Later we will add HIVE and SBD price information from external sources.
Rewards analyzer tools would also show tournaments you have participated but not won a prize which was requested by @flauwy.
These were all the major changes. if you want to check out the changes before we move you can find the new website at https://dev.monstermarket.io/. DO NOT MAKE PURCHASES, THEY WON'T GO THROUGH.
What if there is a problem?
In case of any problem and bugs, please reach out to us in our Discord. Also, feel free to DM me reazuliqbal#1149.