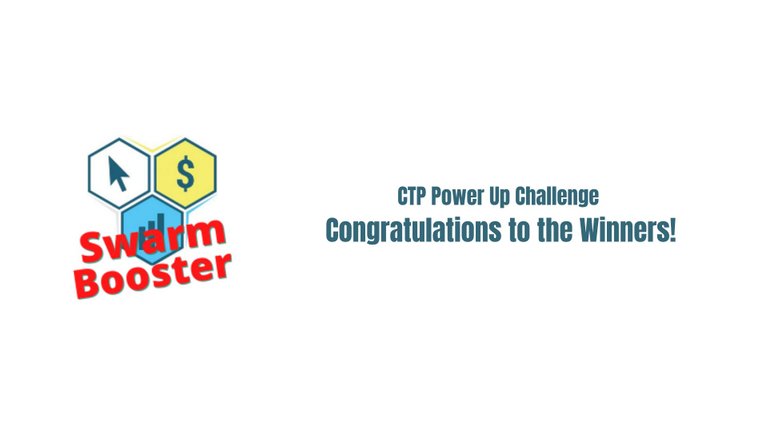 The 6th edition of the CTP power up challenge has ended today. I was a huge success with 33 participants that have staked 118'447 CTP tokens among them. This is the highest amount of staked tokens ever.
The prizes
The prize pot of 23 CTPSB tokens is distributed according to the stake size of each participant, as long as at least 100 CTP tokens have been staked.
If you are in top 9, make sure to link your WAX and Hive addresses
The top 3 stakers will also get a gold NFT, the next six ranked participants will get a silver NFT. These NFT's are hosted on the WAX blockchain. If you are in the top 9, make sure to check whether your Hive and Wax accounts have been linked. If not, write a comment with your WAX address below in a comment. If you have no Wax account yet, you can create a free one here.
Learn more about our NFT's here
The prizes will be transferred in the coming days.
The final ranking (23.8.2022, 11:00 CET)
A big thanks to everybody who took part in this challenge and congratulations to the winners!
---
Learn more about the CTP Swarm Booster: