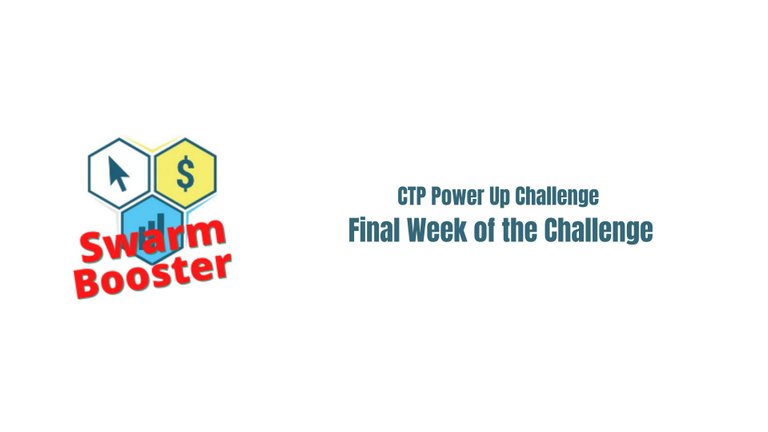 I write this post exactly 7 days before the end of the CTP Power up Challenge. The last week has started and most of the time it's this week that sees the most surprising changes.
So far, the 32 contestants have staked a total of 57'000 CTP tokens, which is 1'000 tokens more than two days ago.
The Top 3 seems difficult to beat
The leader @wazock with 15'000 CTP staked, @gurseerat with 12'810 tokens and @harpreetjanda
with 7900 tokens seem to be in league on their own. The 4th placed @steem82868 is more than 4'000 tokens behind the podium. There might however be an interesting fight for this 4th place because there are 3 users that have staked between 3000 and 3600 tokens. The last week will definitely be interesting to follow.
The Ranking (standing 16.8.2022 11:30 CET)
It's still possible to take part!
If you haven't enrolled for this challenge yet, it's still possible to do so. Write a comment below this post with a screenshot of your present CTP stake. This will be your starting point and you will have until August 23rd to increase this stake.
---
Learn more about the CTP Swarm Booster: