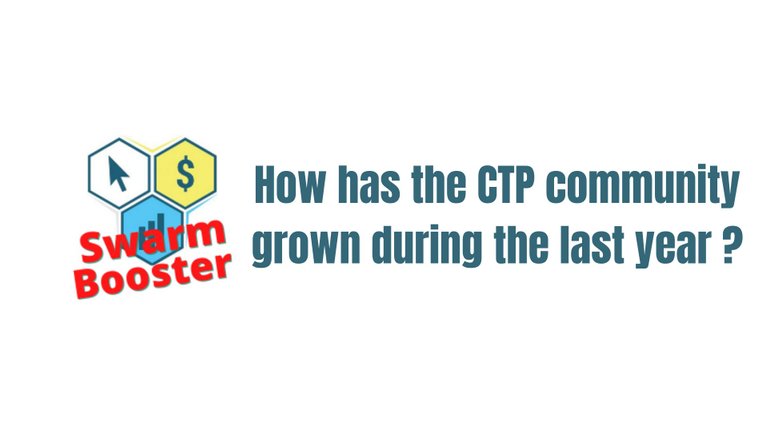 A week ago, I was trying to check my progress on Hive through time. One of the resources I was using to do that, was the rankings of the CTP community that we used to make within the CTPSB project. I thought it might be interesting to see how all the people in this ranking have developed over time.
How has the CTP community evolved since July 2021?
The last ranking of the CTP community was done 7th of July 2021. At that time, we made these rankings to see how the community was growing through time. The ranking was mainly looking at the Hive Power of the people who were actively posting in the CTP community.
Today, I checked each of the accounts that was in the ranking in July 2021 and I wrote down their Hive Power of today. I then checked the growth that has been accomplished in the 488 days between both rankings. I then calculated the increase in terms of Hive Power and also the growth compared to the starting point. I then also narrowed it down to calculate the growth in percent for 1 year.
That's the ranking we get:
Not everybody has grown in the last year, some people sold their stake
It's interesting to see that among the 72 people in this ranking, 16 people actually have less Hive Power now that they had in July 2021. About 6 people sold almost their complete stake!
The last years have been difficult with the pandemic, the war and all the other stupid things happening and everybody has to deal with the situation how he can. Therefore, I'm not really surprised that some people turned their back to hive and sold part of their stake.
The people who are active every day have the nicest growth rates!
It's really interesting to look at the ranking and see how the different people have progressed in the last 488 days. In general, it seems that people who are very active on a regular basis made the most noticeable progress. Which is not really surprising.
Out of 72, 20 people have actually doubled their HP in this time frame!
This shows that being active and not giving up, is really paying in the long run!
---
Learn more about the CTP Swarm Booster: