Members can now exchange on-site cash earnings into CTP Tokens!
Crypto Traffic 4u members have a non withdraw-able account where any cash earned on the site can be used for making purchases of credits or upgrades and this online cash account is a separate account from the referral commissions account which we pay out to our members....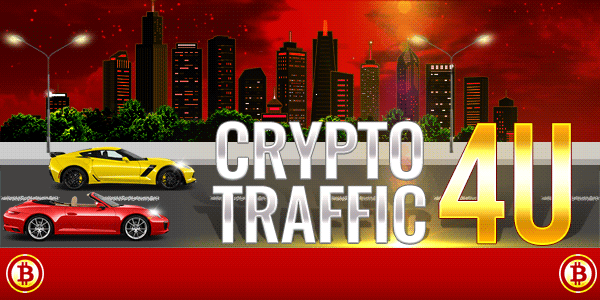 But now we have decided to include a withdraw-able option for the earnings account and this is going to be our CTP Token exchange!
Basically we will now pay you CTP tokens for surfing and earning onsite at CT4u.
For every $1.00 earned on the cash account that can be used to either make $1.00 purchase on site or now they can request to exchange each cash account $1.00 they hold into 50 CTP Tokens.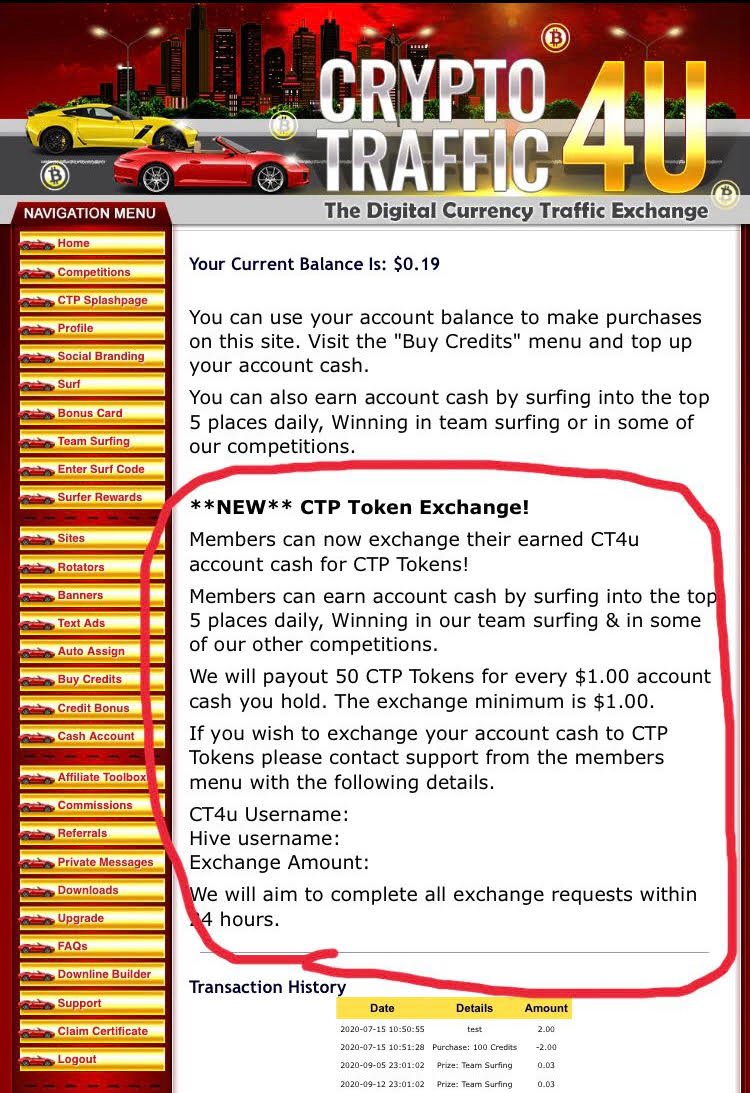 You can earn to your onsite cash account by surfing into the top 5 places each day and we have make a huge increase on what members will receive for achieving this.
Below is what you could be earning every day surfing into the top 5 places at Crypto Traffic u4
1st Surfer $0.50
2nd Surfer $0.25
3rd Surfer $0.15
4th Surfer $0.10
5th Surfer $0.05
We will also paying out cash account prizes for our top 3 Surf Teams every week! Every member of each team will win the following prize for finishing in the top 3 team surf places!
1st Team - $0.10
2nd Team - $0.05
3rd Team - $0.03
This is just the beginning and as we move forward we will be adding more and more earning options which will allow you to earn even more account cash which you will be able to trade into real crypto tokens!
Login to the CryptoTraffic4u.com members area and checkout the "Cash Account" menu for more details!
10% Beneficiaries to @CTPSB