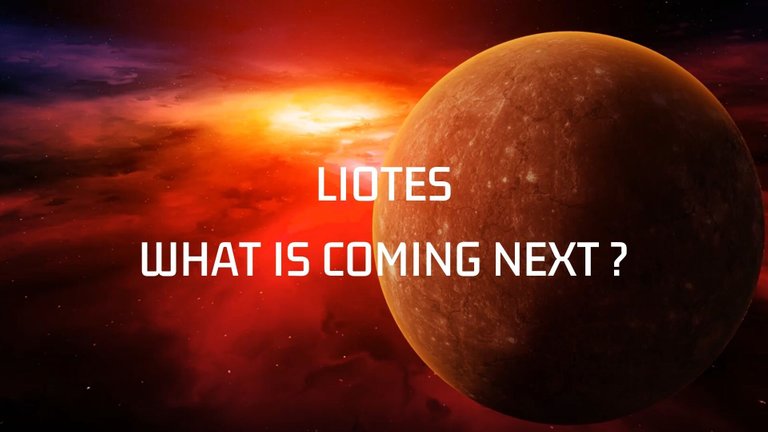 ---
So far in the Liotes project, our main focus was of a financial order. We wanted to make sure that our "machine" was working as planned and we tried to explain how it is functionning.
Now we would like to get away from the finances a bit and show you the other aspects of this adventure. In this video you will get a glimpse of what we are working at the moment.
First Liotes Mission
We would like to welcome you to the very first Liotes Mission! These Missions are part of the gamification side of the Liotes project. When you take part in Liotes Missions, you earn credits that will help you to climb in the Liotes ranking. Check out the video to know more about it. More details about the Liotes ranking will follow.
The challenge of today
For the Liotes ranking, we have defined several titles that describe the levels of the people in the community.
So far we have called these titles as follows:
Novice
Beginner
Advanced
Expert
Leader
But of course these titles lack imagination and we want to find better names.
Your task:
Find cool names for these titles. Give 5 title names that fit into the story of the project. Write your answer as a comment to this post.
Your comment could look like that: My Answer: 1) Sandworm, 2) Windworker, 3) Windboss, 4) Windmagnet, 5) Windgeneral
If you take part in this mission, you will get 2 credits for the Liotes ranking. We will give you an additional 5 credit bonus for every title name that we will choose for the project.
The mission is closing 24 hours after the post has been created.
Last day of the launch sale!
Don't forget that this is the last day of the launch sale! Tomorrow, we will take all the remaining LENM at 4 Hive from the market and it will only be possible to buy LENM from us at 5 Hive or more.
THE MISSION IS NOW FINISHED
---
Liotes
A project run by @ph1102 and @achim03
Resources
---
▶️ 3Speak