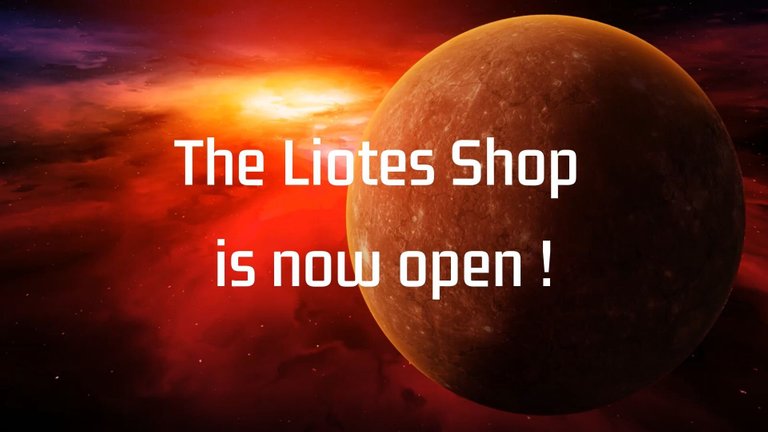 ---
We are happy to announce that the Liotes Shop is now open for business!
At the moment it is possible to rent the following products:
LEO Power
CTP Power
SPORTS Power
A selection of Splinterlands Summoners
We will try to add new products regularly to the shop.
All rentals are for 91 days, a fourth of a year.
Orders are checked and then processed manually in max 24h (Usually much faster)
In the Liotes shop we only accept LEN tokens
According to the value of the products and their possible return, we set prices in USD. However, the USD is transformed in Hive and then in LEN tokens by a plugin and whatever you rent and buy in the shop will be paid in LEN tokens.
To respect to USD, the LEN price will fluctuate quite a lot and you might want to look for nice opportunities in the shop. At the same time, you should know that the product supply in the shop is limited.
To make a purchase, you will need the necessary LEN tokens in your Hive-Engine wallet. After check-out, you will need to sign the transaction over Hivesigner.
Check out the video to see how the shop works
What do we do with the proceeds of the shop
The products in the shop either belong to Zoltan or me. The income from the shop goes to 90% to our admin account and we will use this money to buy new products to rent or sell.
There is however also a market fee. 10% of all the proceeds of the shop will be burnt! So each time you buy or rent something in the shop, you will actively help to reduce the LEN supply and increase its value.
Since we process all orders manually, we need to be able to access the products quickly, and therefore at the moment, we can't feature products from other people. Maybe this will become an option in the future. First, we need however to make sure that the shop works as planned.
---
Liotes
A project run by @ph1102 and @achim03
Resources
---
▶️ 3Speak