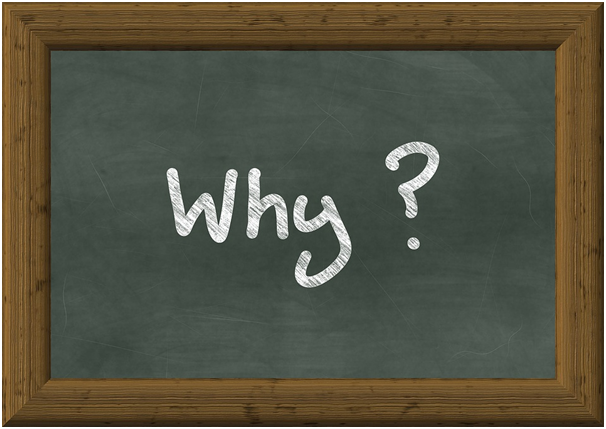 Why is one of the most important questions you can ask.
Some of you remember, still are experiencing or can reminisce, the days and days of young children constantly asking Why, why why, and our exasperated responses that would then get another Why.
I just love that time of life when knowledge is getting soaked up like a drought ridden sponge that's just found a water filled oasis
This is a question that should always be asked because it will always solicit an answer.
Everything that you do in life you do because of a reason, even blindly following has an intrinsic reason behind the motivation.
So, we should be asking this question of everything, because it will allow us to break down the reasons behind doing something, and if we ask this question of everything then sometimes, we find reasons not to do something.
When you receive information, ask Why, and keep asking why until you are satisfied that the information you have just received can be applied as a sound knowledge for moving forwards.
ctpcontent

The HIVE Guide:
Do you want to have a FREE comprehensive Tool to navigate your way around HIVE
Click the Banner below and start your training today



If you are really looking for a helping hand to developing your business, then there is no better choice than to follow the programs that others have used and continue to use Just Click The Banner below to find out how