As promised, Victor @wwwiebe, here is my Pinhole Camera Experiment 😁
Digital Pinhole Camera
Blurry Experiment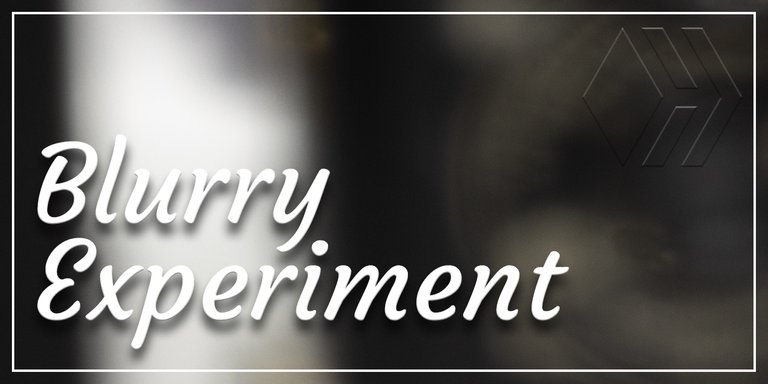 Thanks to Victor's post Behind the Photo: The Digital Pinhole Camera I already knew what to do and with this knowledge in mind I thought I couldn't make any mistakes 😉 but I dameged two needles before I decided to take a small nail which I hammered through the only camera body cap I have got for my Canon EOS R ;)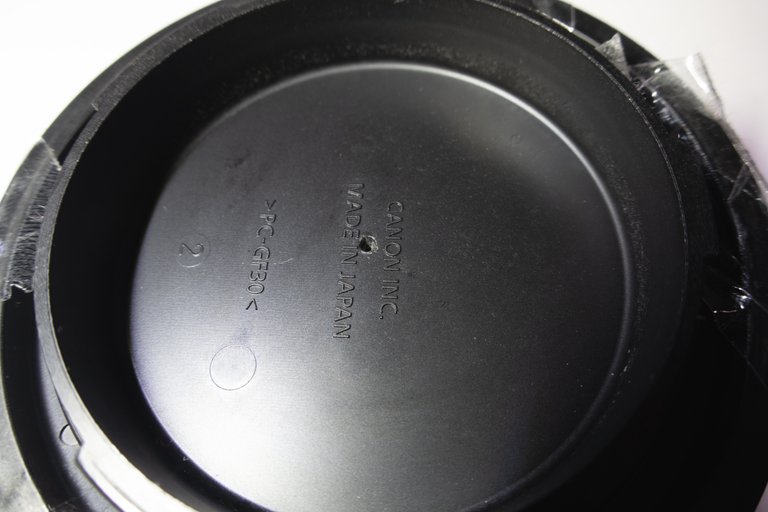 Canon G9X
Thinking of Victor's / @wwwiebe's post telling about using macro extension tubes (https://peakd.com/hive-174578/@wwwiebe/behind-the-photo-the-digital-pinhole-camera) I mounted the cap on the EF-RF lens adapter which then acted as an extension tube, and I remembered that I had some glass lenses somewhere, which I kept when I disassembled a broken lens something, but don't ask me what that was, because I cannot remember.
Some adhesive tape was useful to attach the lens to the cap and voilà, my new pinhole lens was ready to shoot.
| | |
| --- | --- |
| Canon G9X | Canon G9X |
To test whether I need this extension tube I have shot one photo from our balcony without the RF-EF lens adapter and one with it. The adapter magnifies the image quite a lot, the image looks a bit sharper and has not such a vignette like the first photo has.
Without the EF-RF adapter - quite a vignette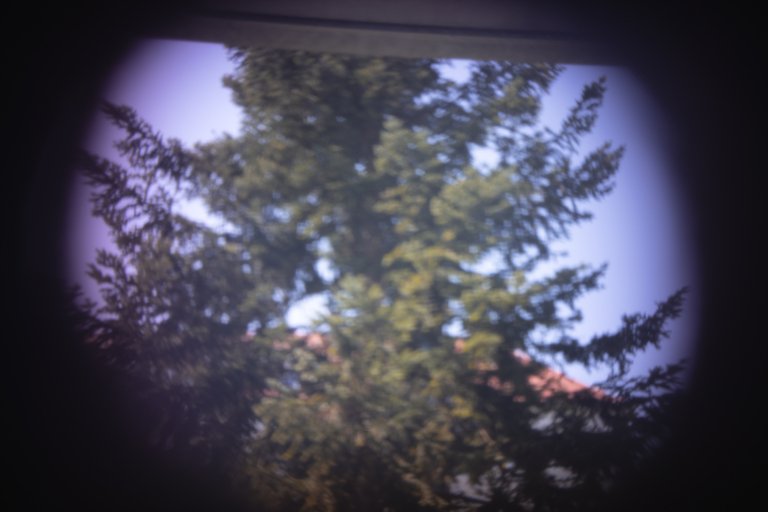 ❖ please click the image for fullsize view ❖
Canon EOS R | Pinhole lens ;)
Without the EF-RF adapter - magnified and even a bit sharper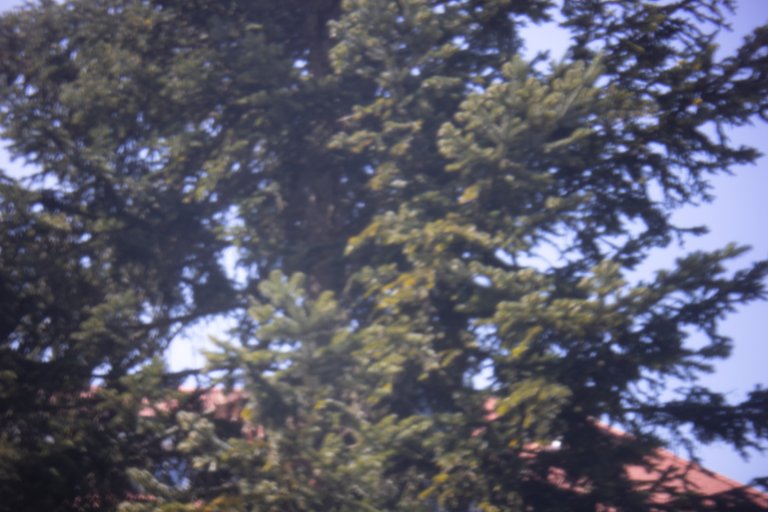 ❖ please click the image for fullsize view ❖
Canon EOS R | Pinhole lens ;)
It took a few seconds until I realized that I couldn't focus and the images didn't get any sharper when I moved the camera closer and further away.
So I just mounted my little Godox LED light to the camera and took one shot without the glass lens and a second one with the glass lens attached. With the glass lens the image is still blurred, but you can decide for yourself ;)
First shot without the glass lens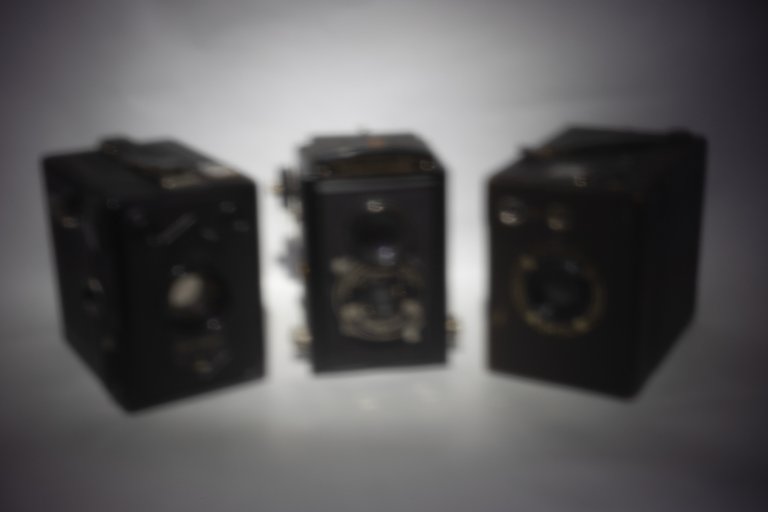 ❖ please click the image for fullsize view ❖
Canon EOS R | Pinhole lens ;)
Second shot with the glass lens mounted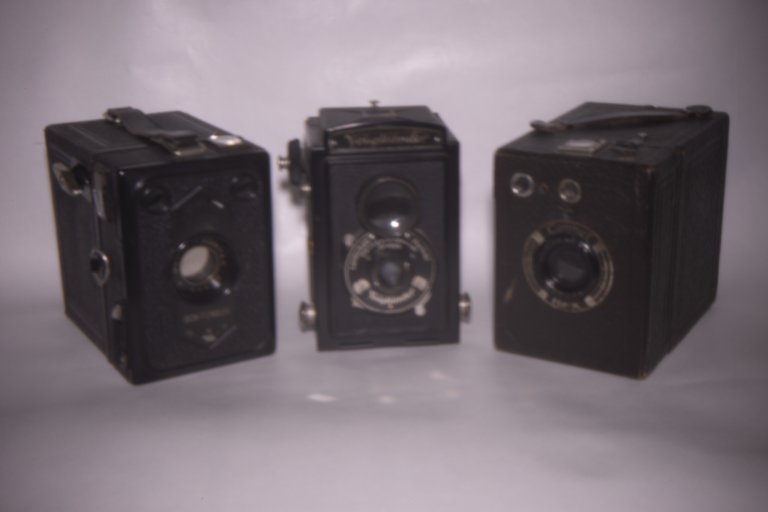 ❖ please click the image for fullsize view ❖
Canon EOS R | Pinhole lens ;)
In case you might be interested in my setup:
Because there's not enough space in our apartment to have a separate place for my indoor photography, the whole experiment happened in our bedroom and I used a chest of drawers as photo table and a big sheet of white paper as background. To avoid camera shaking I used a tripod and a cable release. The lighting for the photos came from the Godox LED light, but for the photos with the Canon G9X I have also used a torch LED light.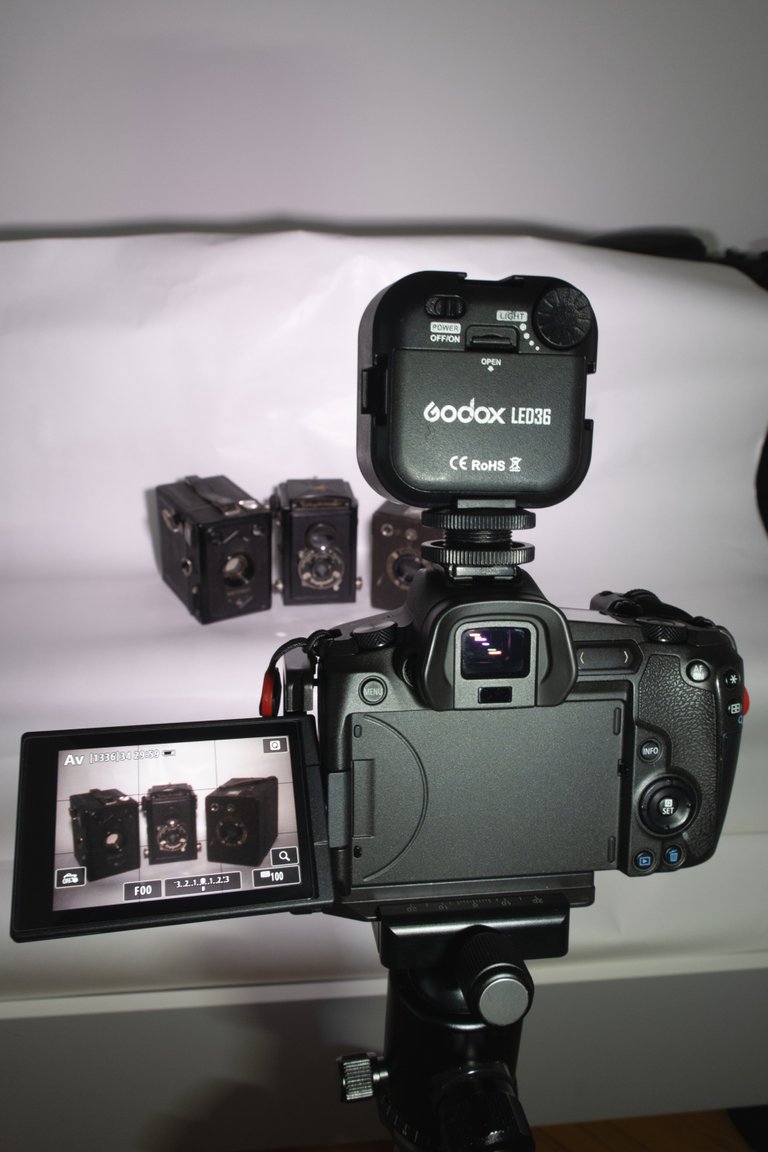 Canon G9X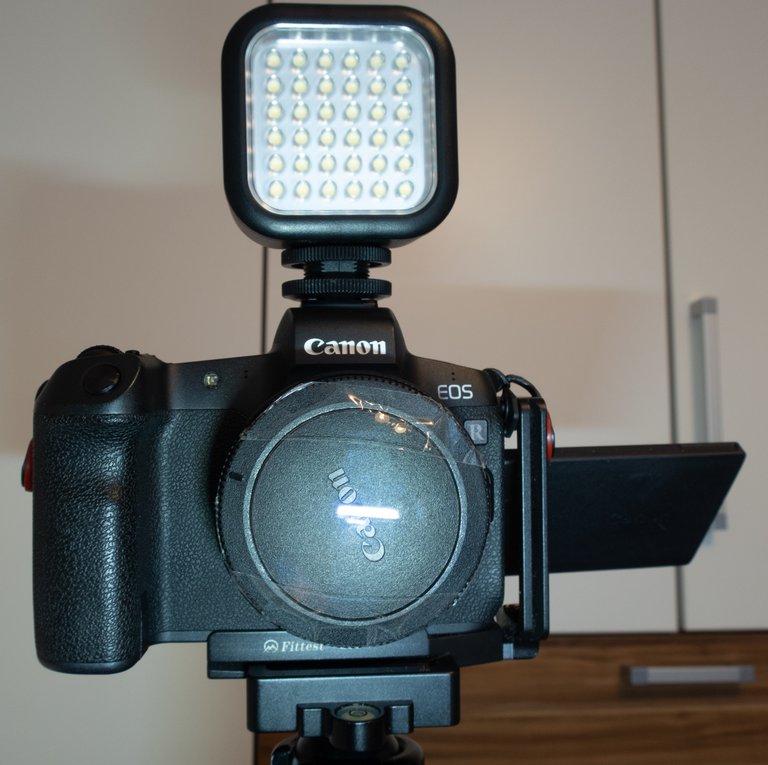 Canon G9X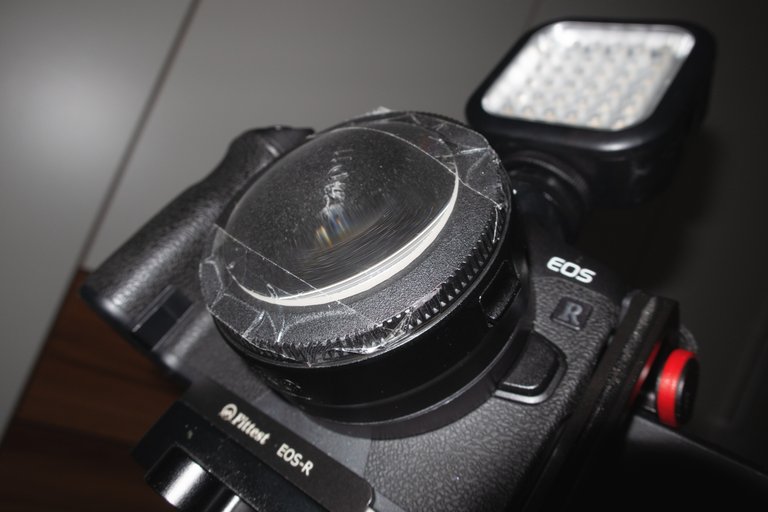 Canon G9X
Now you are wondering which cameras I have photographed here, because you cannot see much on these quite blurred photos.
Well, I have done some research and can tell you that on the left side there is a BOX-TENGOR 54/2 (GOERZ FRONTAR) from 1931, the camera in the middle is a VOIGTLÄNDER BRILLANT, I think it is model 1 from 1932, and on the right side we have a CORONET REX box camera, made in England in the thirties of the last century too.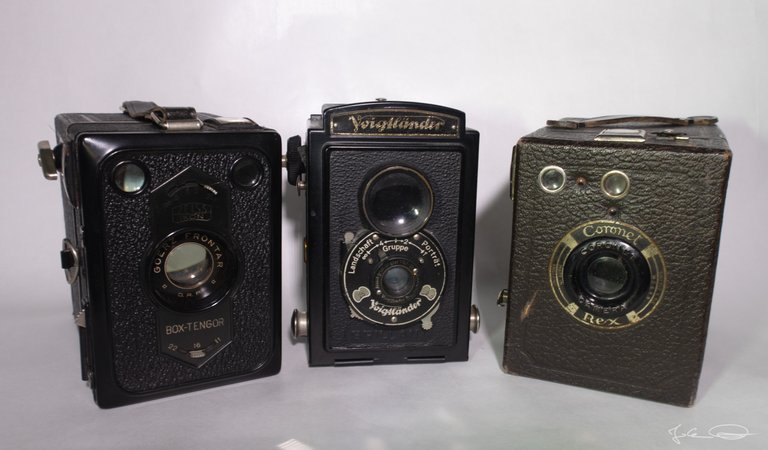 Canon G9X
So, that's it for today. The experiment was something different from usual and has also brought some fun and variety to these rather boring days. I think I'll order a new camera body cap and keep this one for some more experiments on another day :)
And as always in these days I have to say ...
Stay at home, take care and stay healthy!
---
Information
---
If you like my photos I would appreciate an upvote, nice comment or maybe you want to share my post on your blog 😊 ... and maybe you would like to follow me, so that you never miss a post from me.
Thank you for visiting my blog,
have a nice Sunday,



Photos and Text: Johann Piber | All rights reserved - do not use without my permission




2020-04-05