Good, evening! I've realized that blogging on Hive is a regulation practice in my life. I posted my introduction here in August of 2016. Thousands of posts over the years, I'm sure. That's become a psychological constant and a means in which I know where I'm at mentally, emotionally and creatively. If a week goes by and I haven't made a Hive post, I know I'm out of balance. Last night, I made a proclamation that I was posting just to start the routine of sitting down and sharing new work, and here I am tonight. It's easier for me to manipulate myself in to productivity than I thought.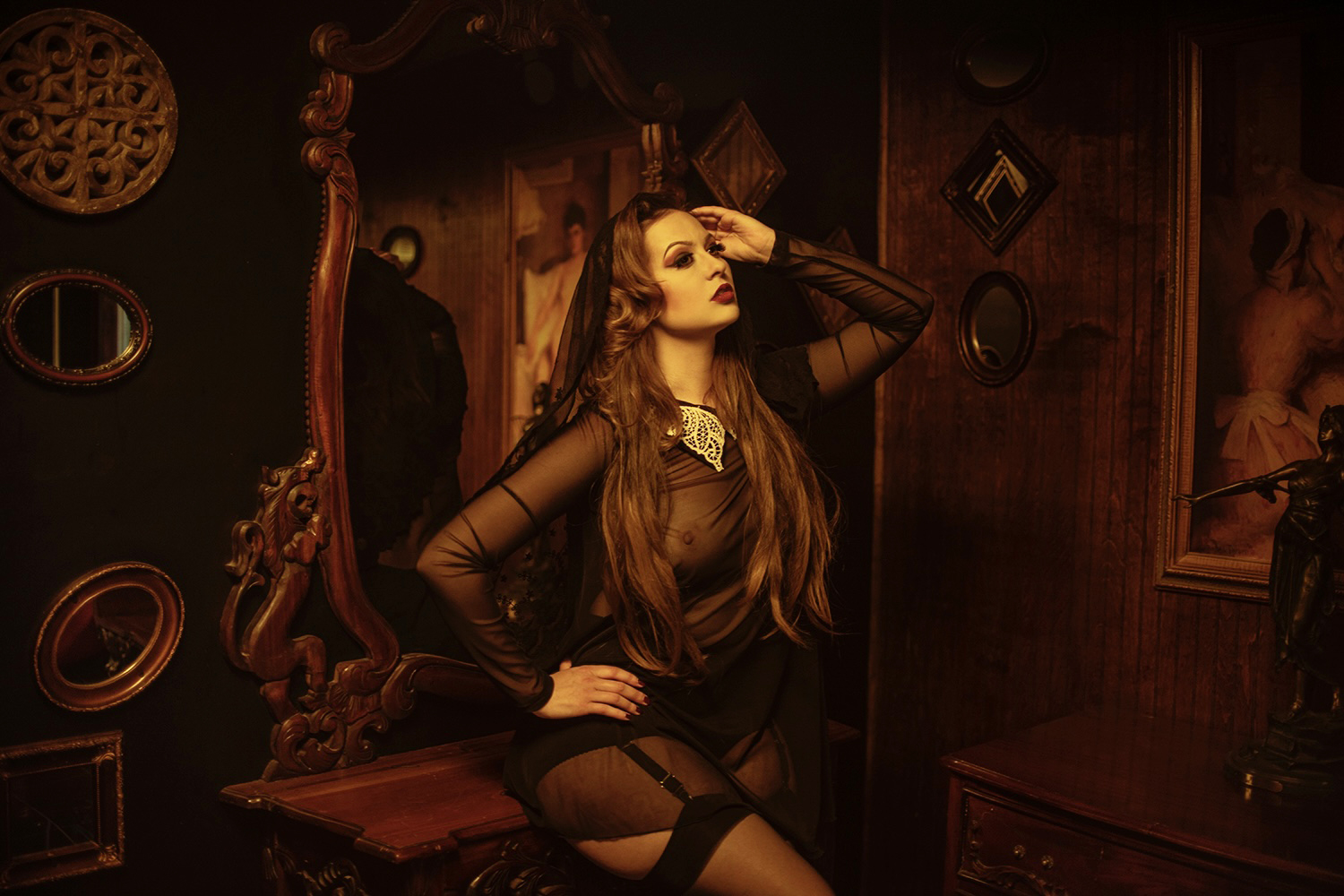 I'm sharing some NSFW work tonight. Although I'd say less than 10% of my photography is nude or erotic, I do consider that work an important part of my portfolio and I'm proud of it. I love having a free speech platform like Hive to share it that won't censor my art. These images are of my close friend, Melia DeMure. We've known each other and shot together for years. She recently decided to launch an OnlyFans site, which you can visit or subscribe at http://onlyfans.com/melia.d These new edits are from our last shoot together in Vegas.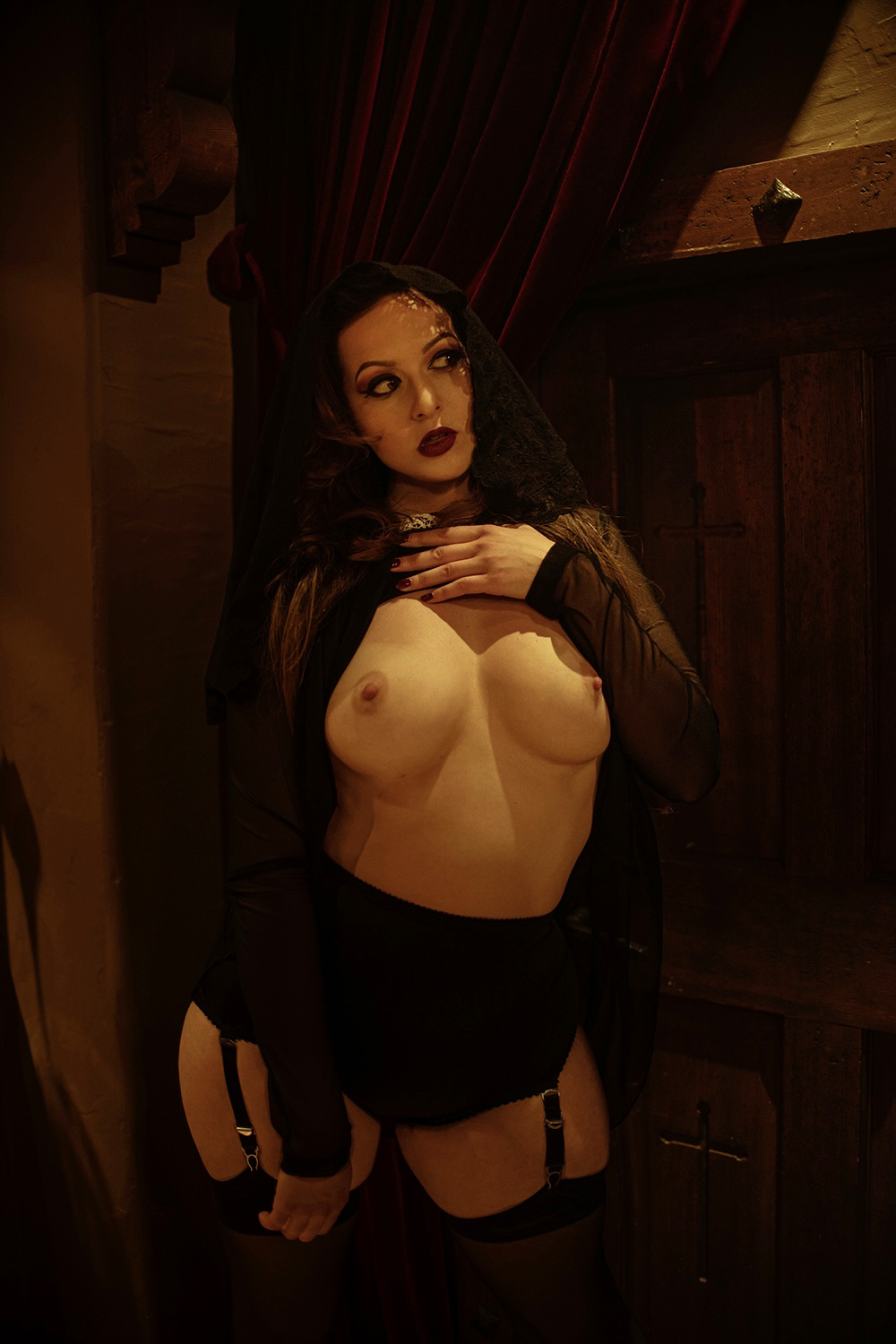 We met at The Artisan Hotel, which has become a favorite location for me to shoot. The staff gives me free rein and it's where my Dark Pinup book release was held in 2018 courtesy of @wcpublishing. Melia has had this concept in mind for years. She's amazing, and beautiful. Our first shoot together featured a Star Trek uniform. Our second told a story of a troubled woman living a noir nightmares narrative, and this was my favorite to date. Everything about these photos I think are perfect.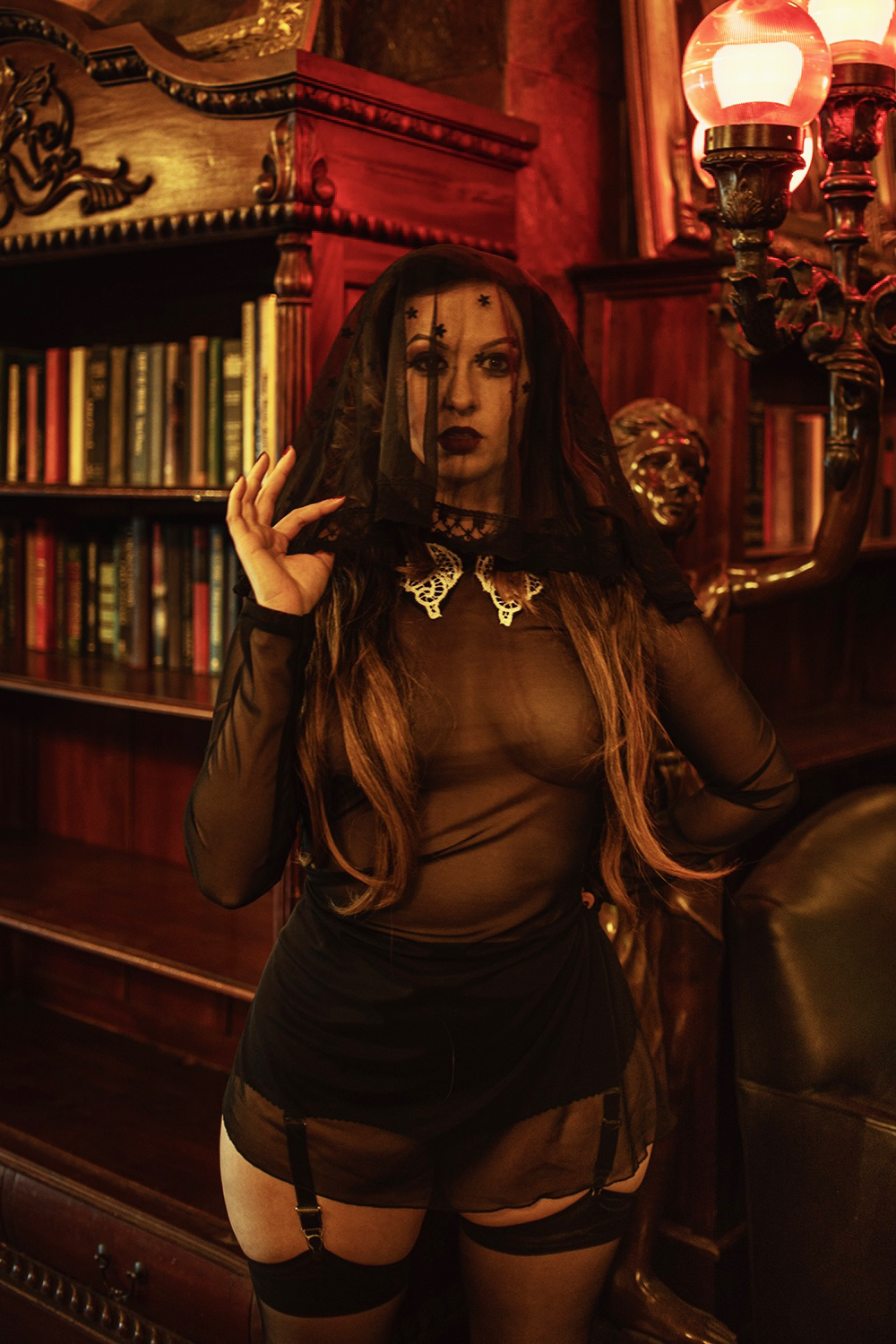 I'll be visiting LA in less than a month. I have a wedding in mid-November that I've already been paid a deposit for, and has rescheduled twice due to the pandemic. While I'm there, I'll be booking a few shoots and just confirmed with Melia for our next dark pinup session together. I can't wait. She's such a wonderful muse. For now, I have to wrap this up and try and get some @eos.detroit writing finished. Our Proxy Prospectus is going live the end of this month and that's almost all on me as far as design and illustration. Have a great night!