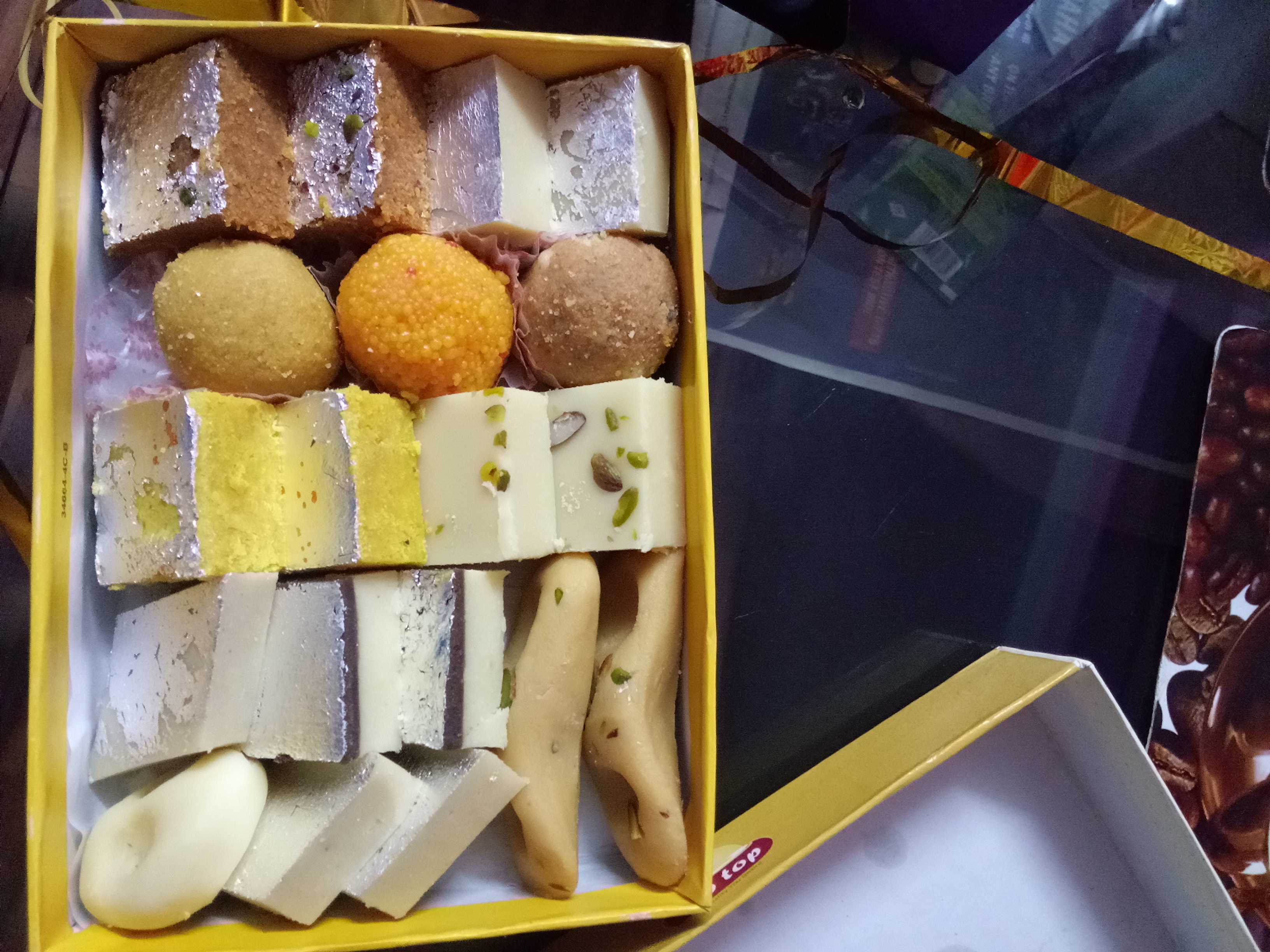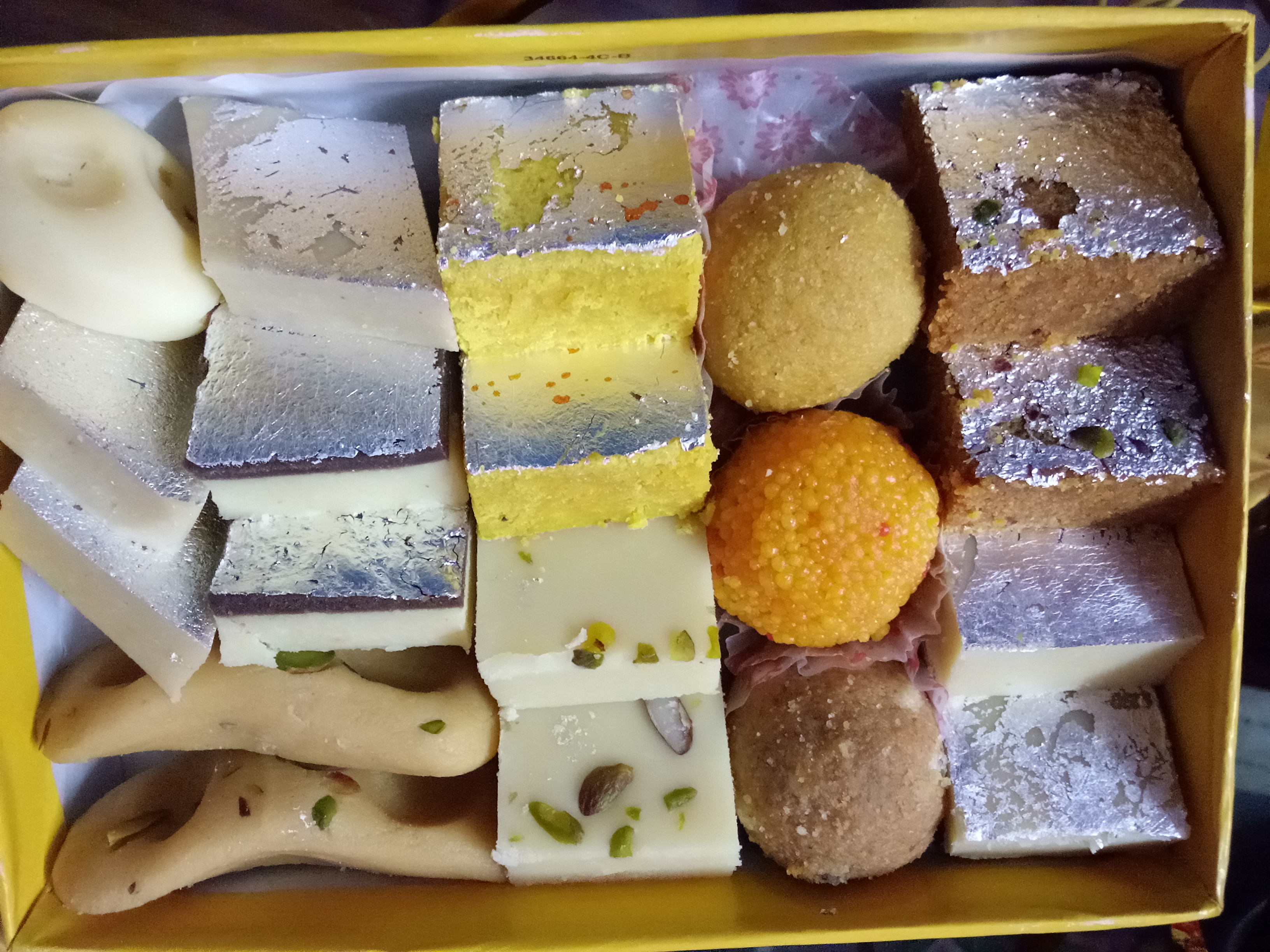 My father is actually fan of indian foods, snacks and sweets because he used to work and stay with Indians in the past and used to visit India frequently. So bought the same for him which includes laddu, peda, barfi, khuwa and other which I don't know name of.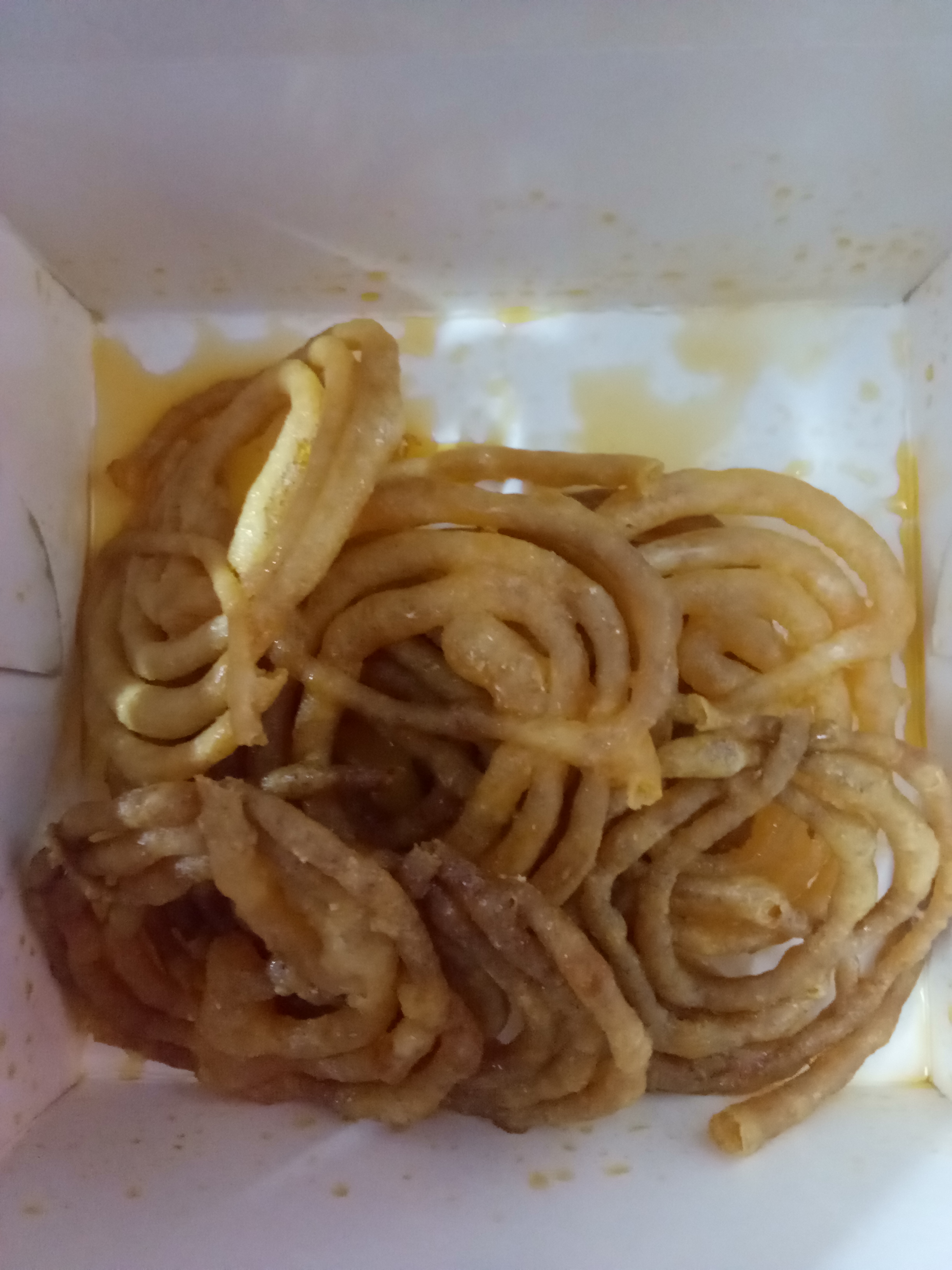 Some sweet jerry too. In Indian called as Jalebi.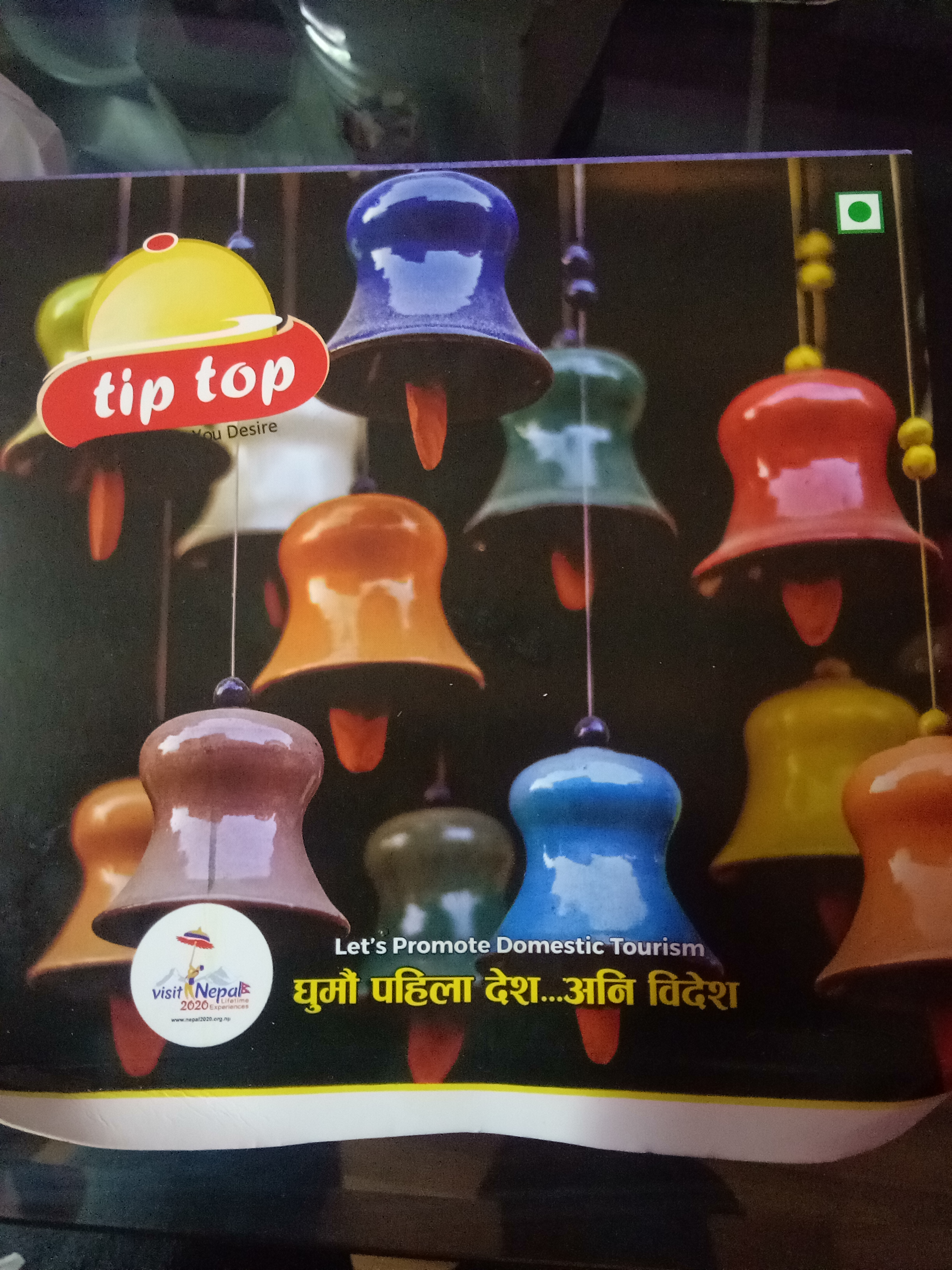 This is the shop name from where I bought the sweets. Every Nepalese know the shop name.