This was my first meeting with Cat Valkyrie some years ago now at the inaugural Apocalypse Shoot.
This was when the Graff Factory was open and had some good quality Graff too. Backlit with a single flash, and another from the front.
The Gas Mask came in handy too as we had a couple of smoke grenades we could use to positive effect..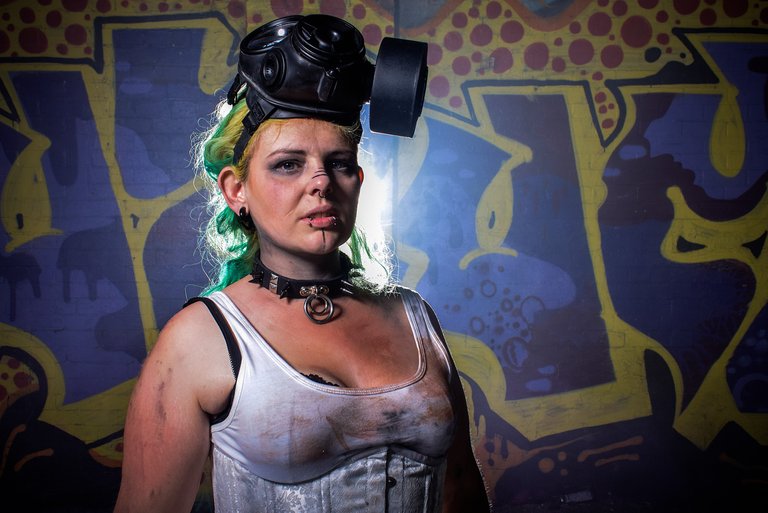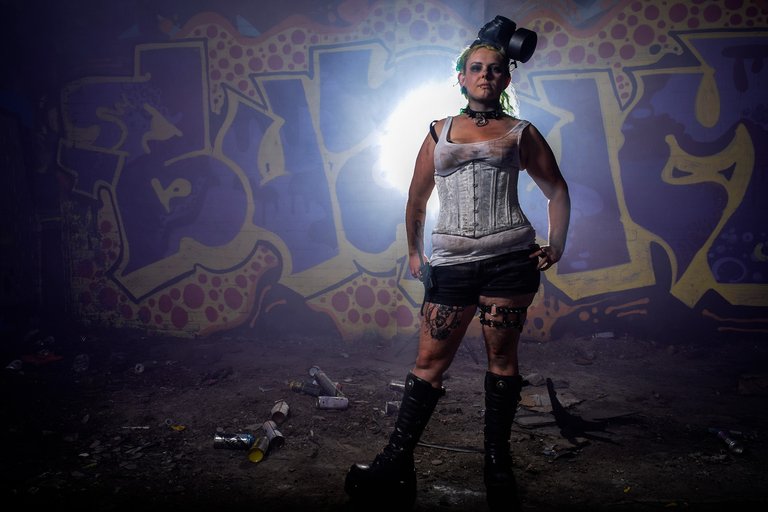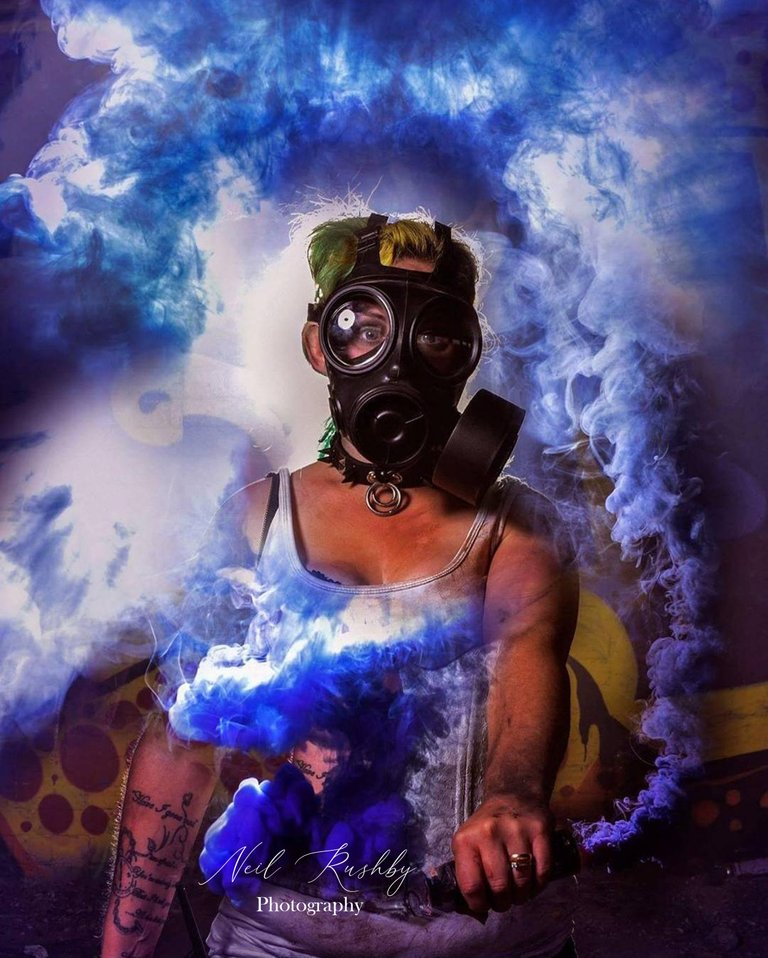 Equipment Nikon D5300 16-85mm lens
Thanks very much for looking,
Kind regards, Neil