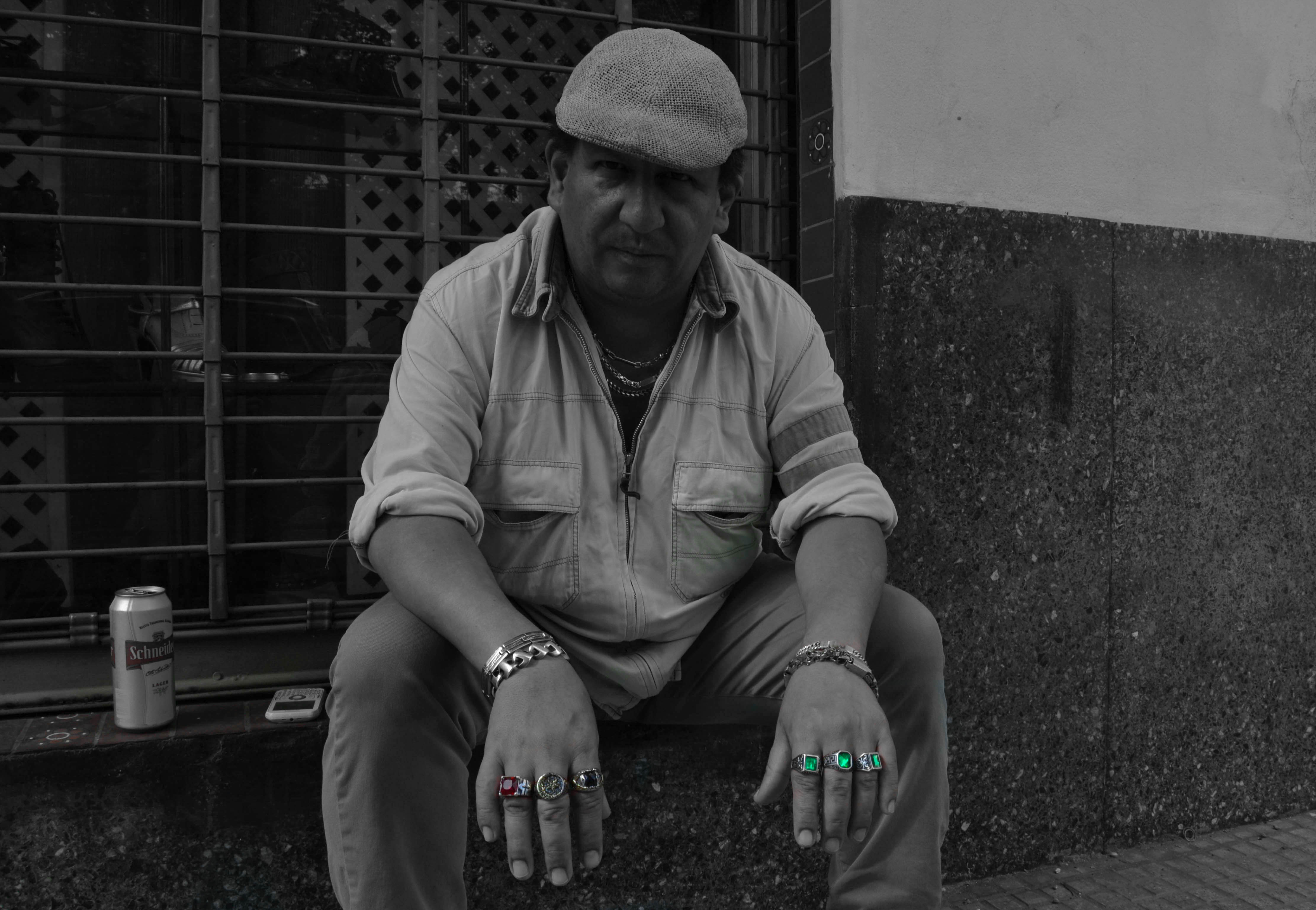 ---
Hello Hive!
A few years ago -while I was walking in the hood- I came across with Rashid.
We only talked a few words.
I remember he asked: What do you look in me?
I responded: I like your jewelry.
Then he allowed me to take this picture.
At the end, he wanted to know where this picture would be shown.
I didn´t know the existence of hive, so I told him that with luck in a gallery.
This is the fist time a publish this picture, hope you like it!