Back in 2009, I lived in London working for the Financial Times. I was also doing a lot of portrait photography and was deep into the Strobist techniques which consists of learning how to light using portable flashguns. I was using flashguns regardless of if it was sunny or not. I also did some talks and group tutorials for camera clubs and groups under the name of QH Photography.
Since my move to Australia in 2012, I've slowed down and finally stopped my photography activities, occasionally taking out the gears for special occasions.
Spy portraits
Before I left the UK for Australia and with the help of my friend Peter Thompson from SnapperJack Media, I was preparing an exhibition with portraits in the topic of Spies and Special Agents (that would be sponsored by Eye Spy Magazine) and even got some (former) real ones to pose for me. However, my family situation changed and we had to move to Australia before the end of the project.
I've today decided to publish the photos taken at the time. This post is the first of a two parts series.
The first one above has already been posted in other social media platforms of the time. It was taken with model Vik Moreno during on of the London Strobist meetup sessions in a pub. I was using 4 flash guns around the model to create this setup. You can read more about the setup on this article published at the time:
https://glyndewis.com/guest-post-vik-moreno-as-james-bond/?v=79cba1185463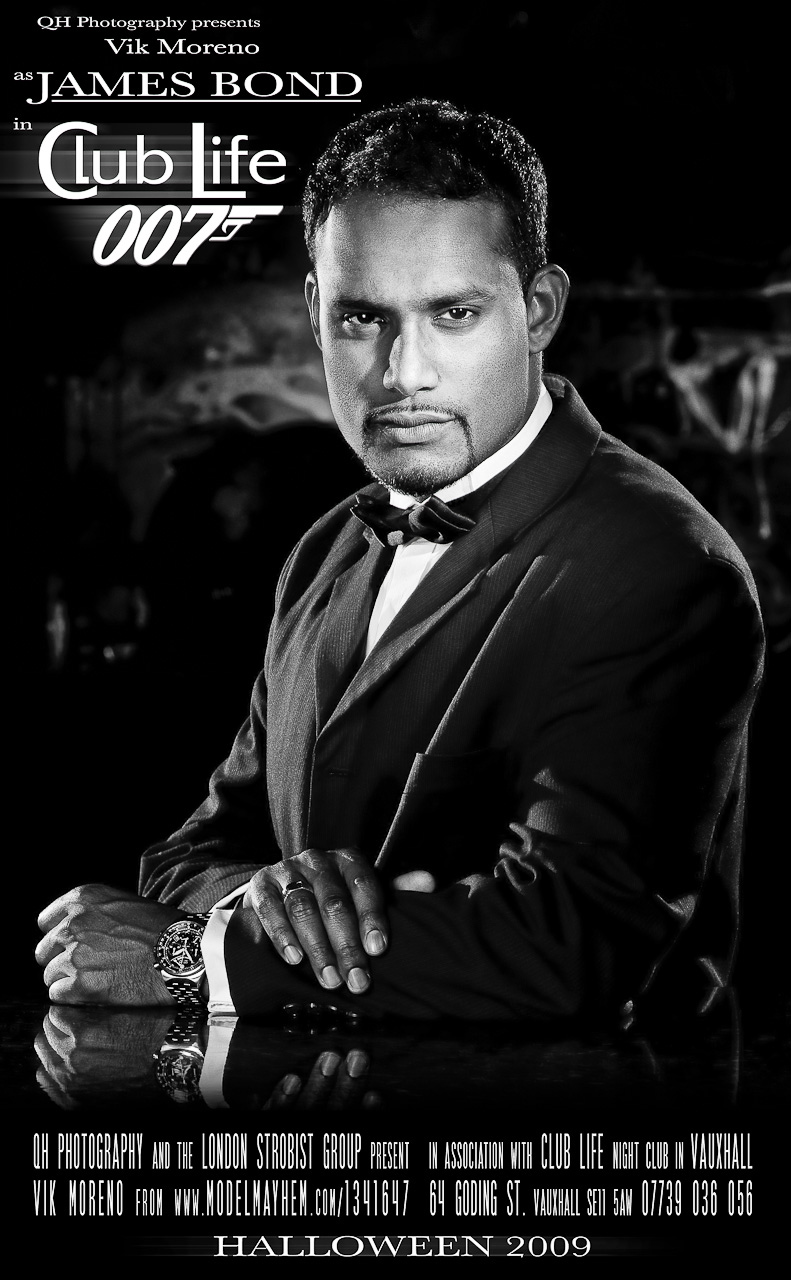 Alan Titchard from London Spy Tours
Alan was one of my first Spy related personality to pose for this project. He's running a Tour of spy related locations in London and I thought of setting up a portrait session for him at number 2 Audley Square, a street known for this lamp post used by the Russian spies in the 50s for hiding and collecting secret messages. Interestingly, number 3 Audley Square was also an office, birthplace of James Bond films.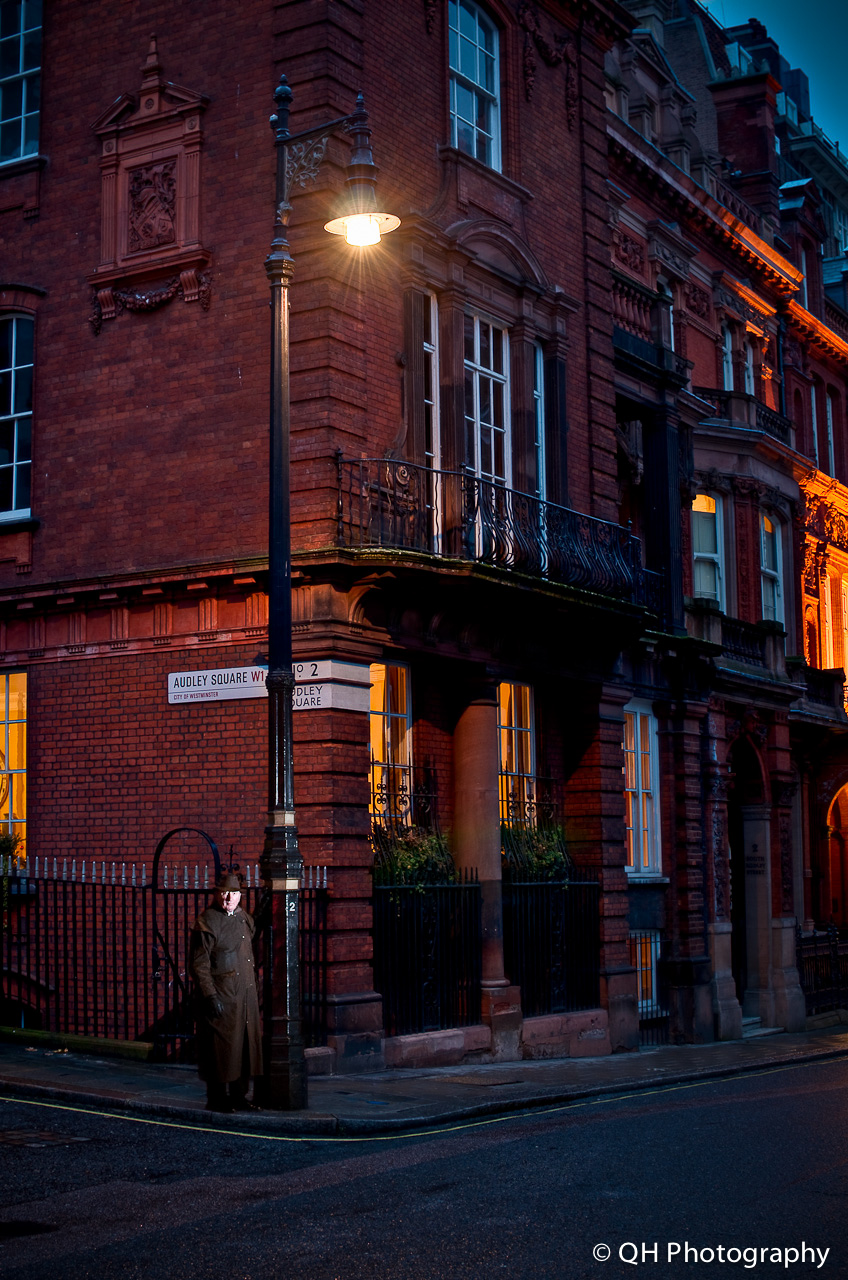 The photograph above was the one that took me most of the time to setup and edit. I had to start setting up the lights before Alan's arrival. I wanted to get the shot done during the last light so that I could capture the blueish light from the sky at the same time as street and building lights started to turn on. The resulting image was obtained by creating several layers of photos taken at different exposures and time of evening. A sing flash light was setup in the middle of the street in front and pointed at Alan's face and out of the camera's view.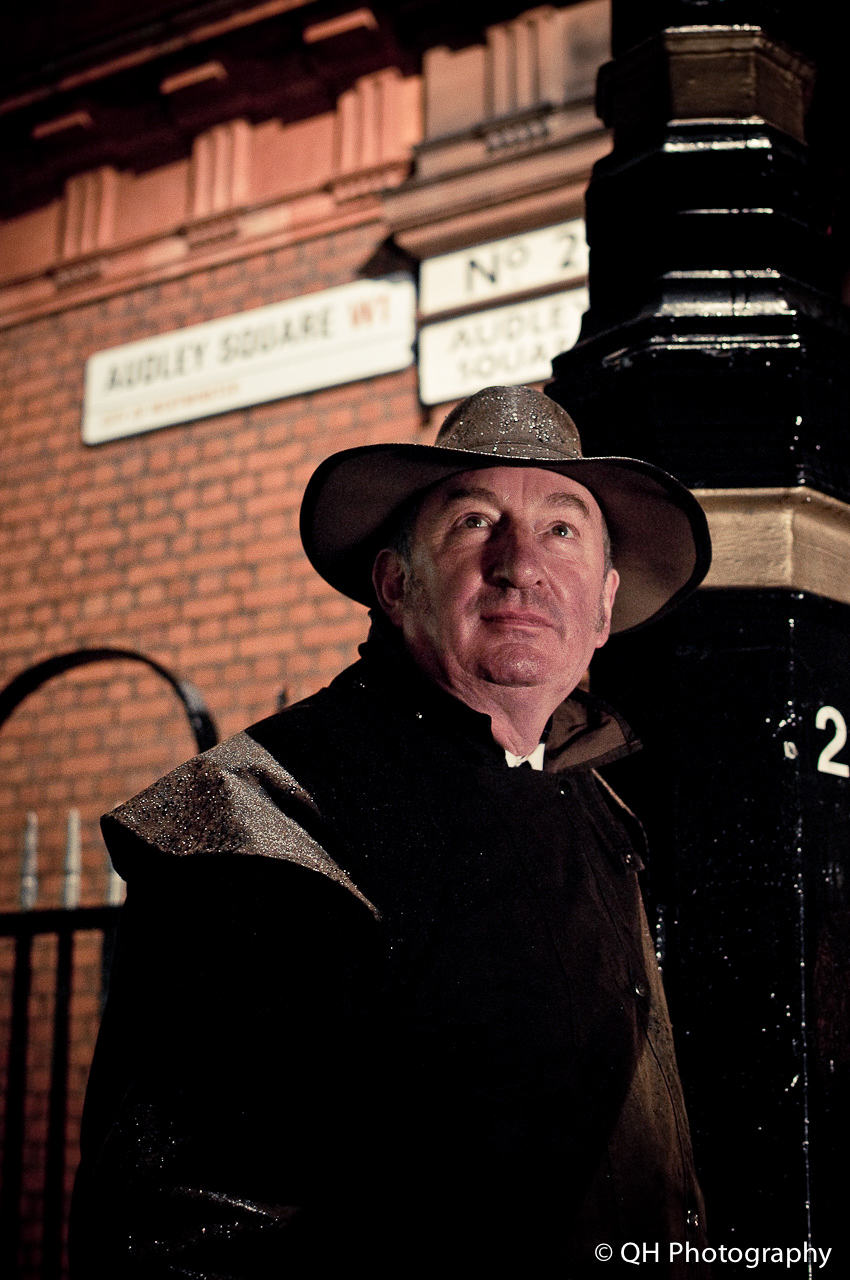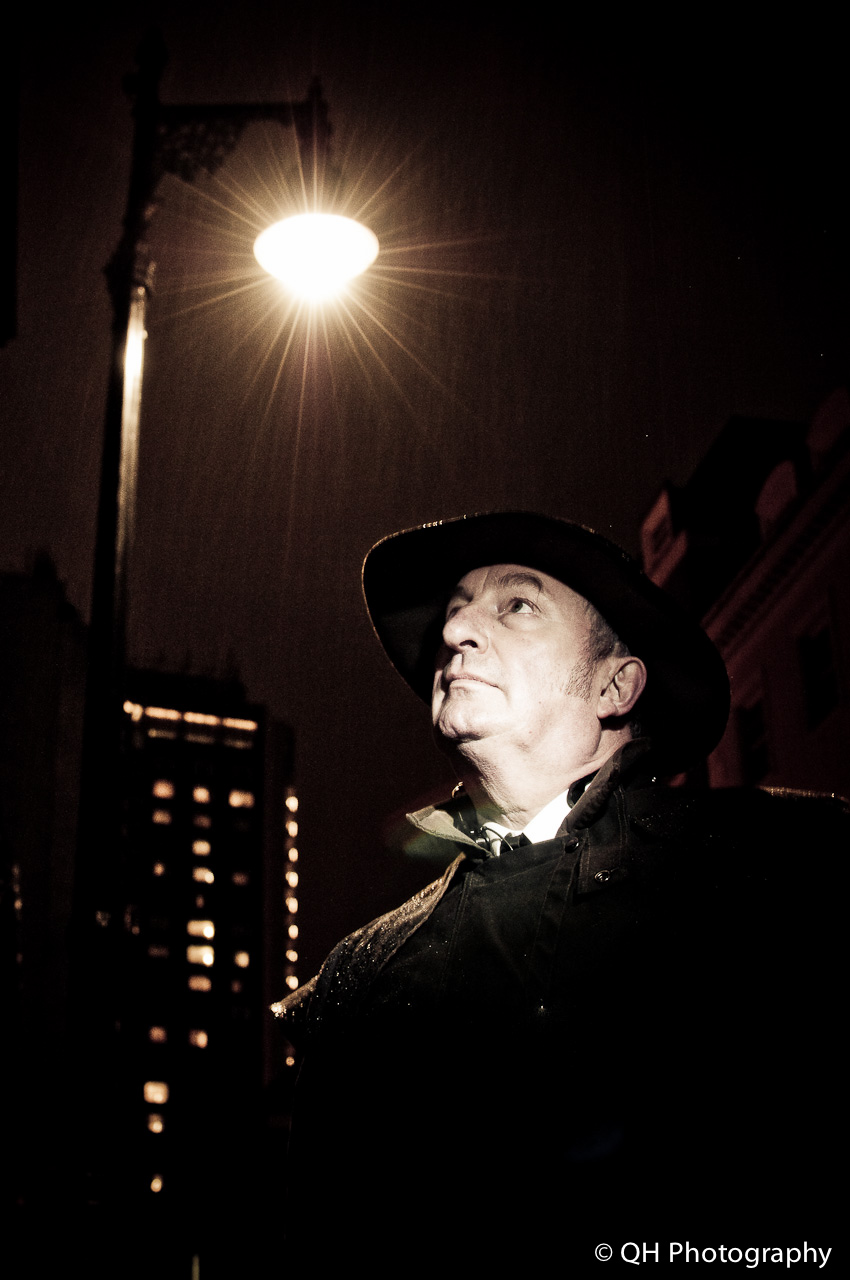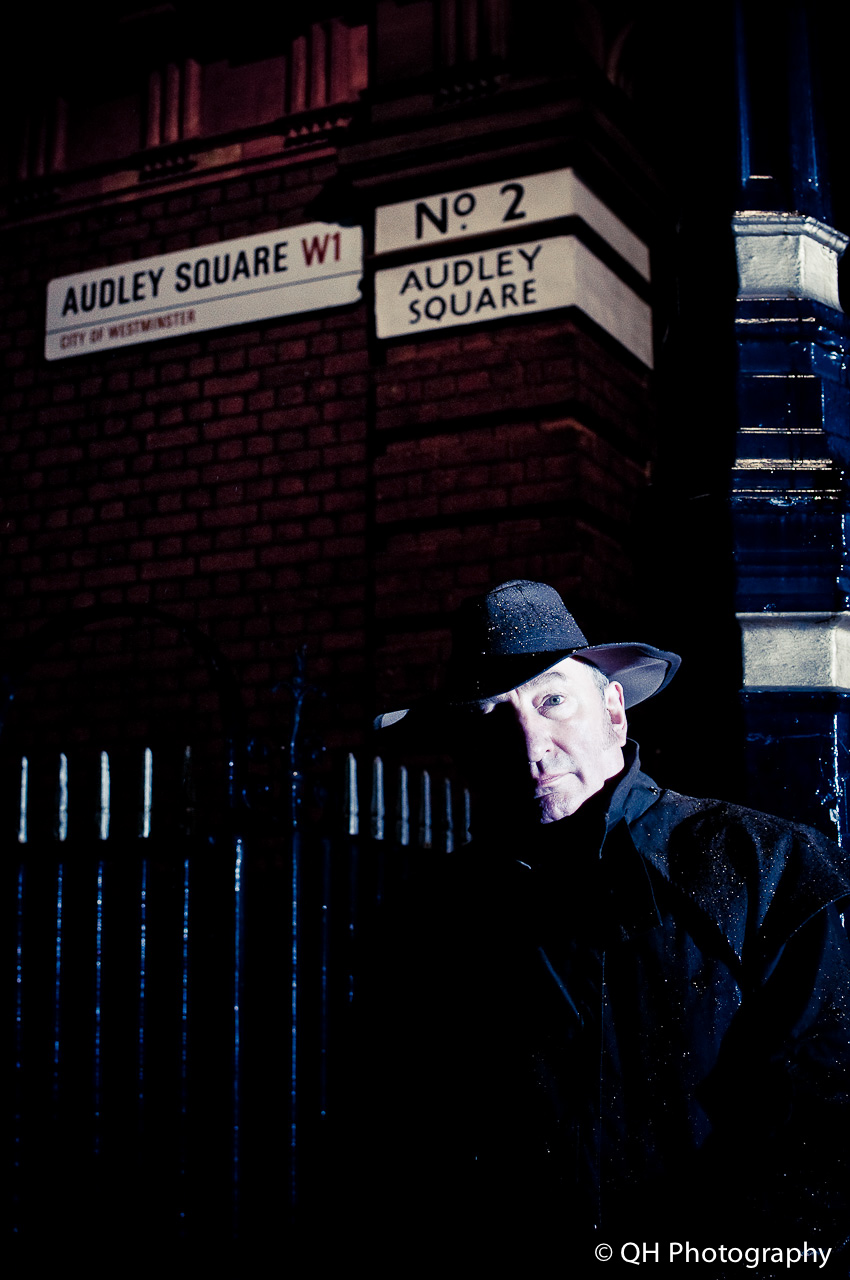 It was raining that evening so we had to wrap up as fast as we could as I didn't want the gear to get soaked. I got some good shots out of the session and some of them were published in the Eye Spy Magazine 66 2010 edition: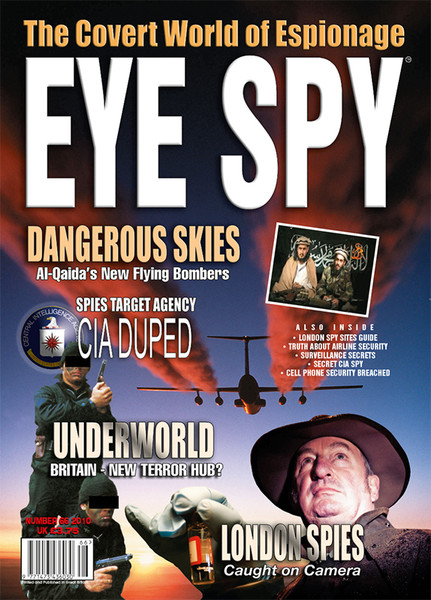 I really miss London and the UK in general and all their fantastic photographic opportunities. Wishing I will be able to take my family back there in the future so my son can see where he was born.
---
Vote for my witness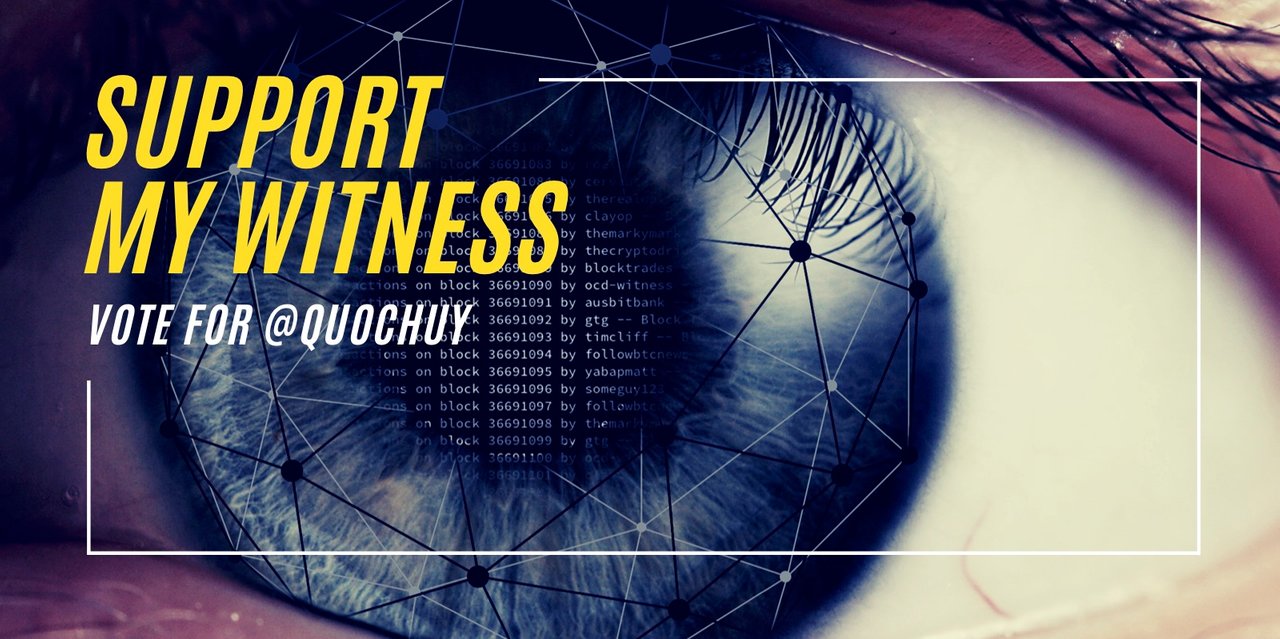 On Hive, Witnesses are playing the important role of providing a performant and safe network for all of us. You have the power to choose 30 trusty witnesses to package transactions and sign the blocks that will go in the Hive blockchain. Vote for me via HiveSigner to support my work for the community.