When it comes to showcasing an artist's work, a great photo is key. Not just the photo of the art, or in this case jewelry, but also the background. The vibe and ambiance of the background can add to or detract from the overall visual appeal of the art piece.
The Inspiration
Why do I have these jewelry photos? And what inspired me to go with a natural background? Well, I needed to take some photos for their Shopify site and website. So, while I originally considered a white or black studio background, I gave some serious thought to their name, 2C's Lakehills Studio (@LakeArt on HIVE). As these jewelry pieces were made in a studio nestled in a little cove off Medina Lake, it made sense to include the cove as part of the photo.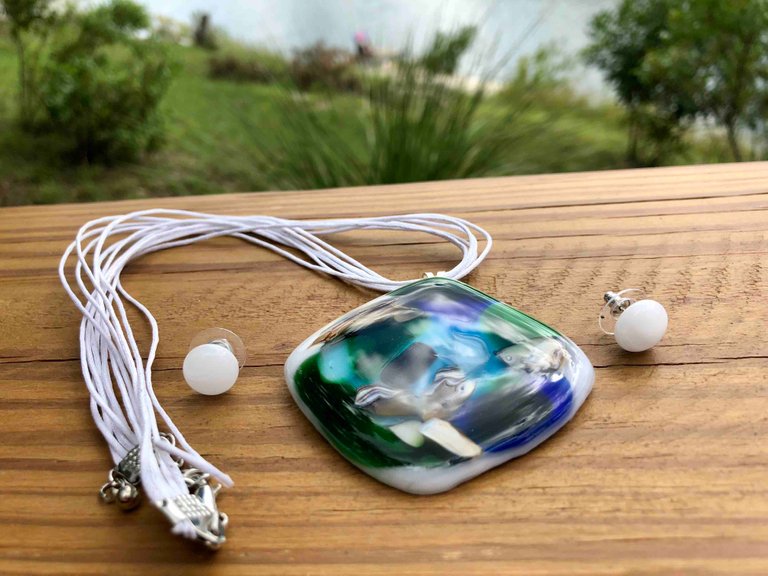 Share Your Ideas & Links
I would appreciate your photography tips for when I shoot the next batch of jewelry photos. Also, if you have any examples of work you've shot with natural backgrounds, I would like to see them. I'm always interested to learn more about how other art photographers showcase art pieces. Let's inspire one another. Please chime in with links to your work in the comments. Cheers!