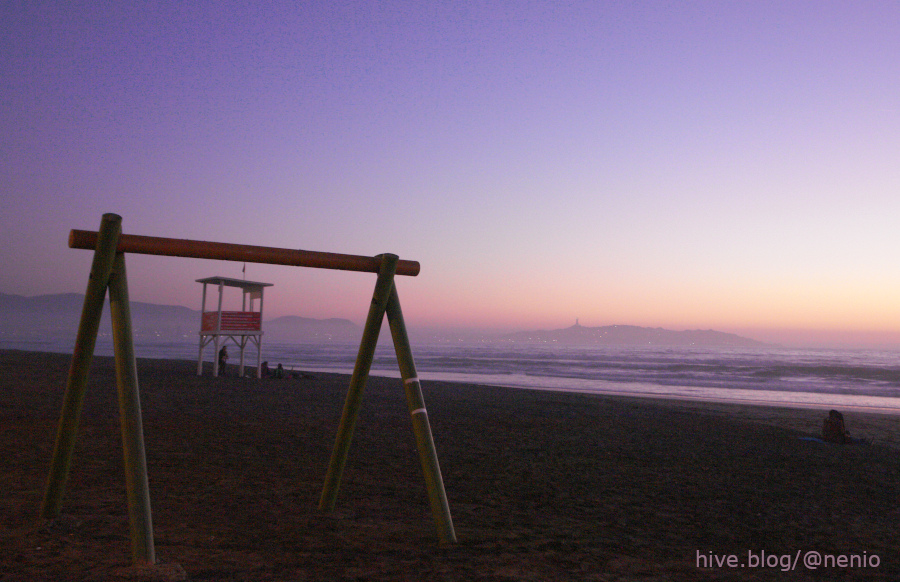 (1/50 s. ~ f 3.5 ~ 1600 ISO)

English:
This photo was capture during the last minutes of light of the day at La Serena. The region where the city is located marks the boundary between the north and the center of Chile. Notice the silhouettes of the mountains, that area is known as Coquimbo. As usual I show the image in its original colors and black and white. The camera used was a Sony DSC-R1 and the edition was done in Gimp.
Castellano:
Esta fotografía fue captada en los últimos minutos de luz del día en la bahía de La Serena. La región donde se encuentra la ciudad determina el borde entre el norte y el centro de Chile. Noten las siluetas de las montañas las cuales corresponden a Coquimbo. Como es usual en mi blog, muestro la foto en sus colores originales y en formato blanco y negro. La cámara usada fue una Sony DSC-R1 y la edición hecha en Gimp.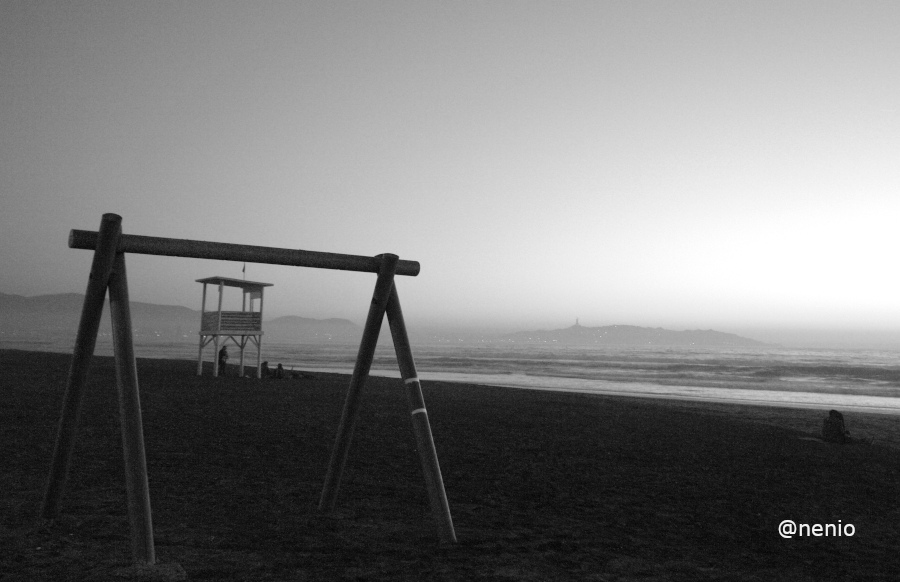 These images are my entries to the 154th
#seaphotography
contest organized by
@marc-allaria
, and this week there is no specific theme. The rules can be read
here
.
Con estas imágenes estoy participando en el concurso
#seaphotography
(en su episodio número 154) organizado por
@marc-allaria
, y el tema de esta semana es libre. Las reglas están publicadas
aquí
---
Thank you for visiting my blog. I hope that you enjoyed the post.
Gracias por pasearse por mi blog y espero que el post haya sido de su agrado.
---
---

Images by @nenio — All rights reserved