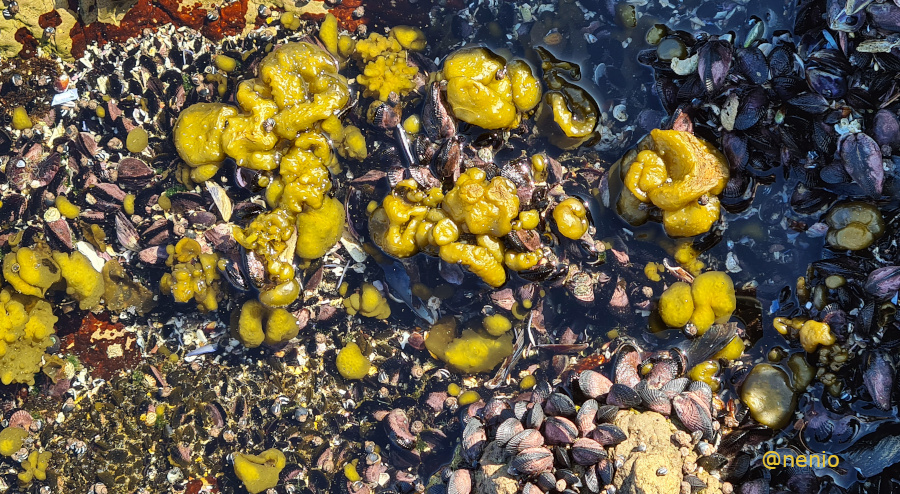 English:
When the waters of the sea retreat caused by the low tide, a whole new and different world appears, we can see many marine creatures trapped in the small ponds formed in rocks. This is the situation of the photos that I share today.
The first image is of one of these ponds. You can see many clams attached to rocks and in the middle of the pond some marine living being, that it looks like a kind of seaweed, but I am not sure. If any of my readers know exactly what is it, please let me know in the comments.
Castellano:
Cuando las aguas del mar retroceden a causa de la marea baja, aparece todo un mundo diferente, muchos seres marinos quedan al descubierto o atrapados en pequeños pozos en las piedras, esto cuando la costa es rocosa. Esta es la situación en las fotografías que muestro hoy.
La primera foto corresponde a uno de estos pozos, como pueden ver hay muchos moluscos tipos almejas, y en el medio de la imagen unos seres marinos que parecen ser un tipo de algas, pero no estoy seguro. Si alguno de los lectores sabe exactamente qué son, por favor háganmelo saber en los comentarios. Los colores son bastante llamativos.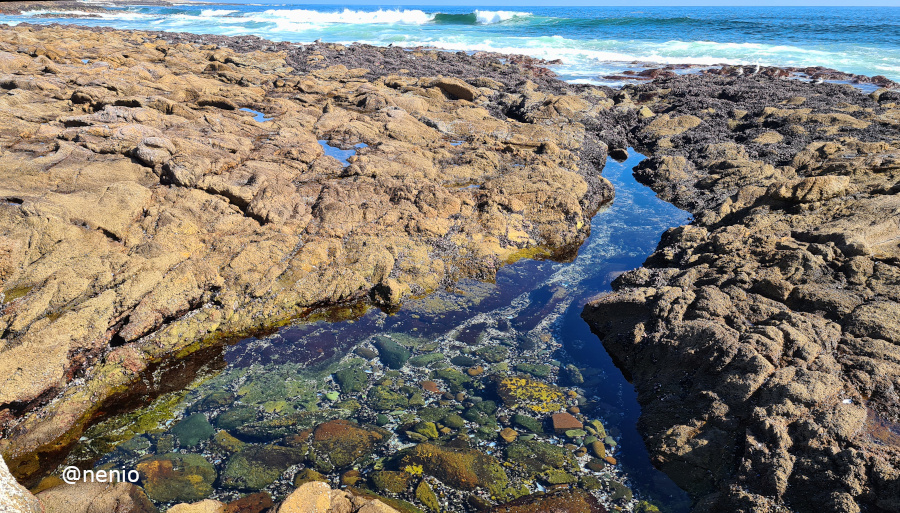 In this second photo you can see how the rocky shore is uncovered by the water and the ponds formed into its holes.
En la segunda foto se observa como la costa rocosa queda descubierta y la formación de pozos en las depresiones.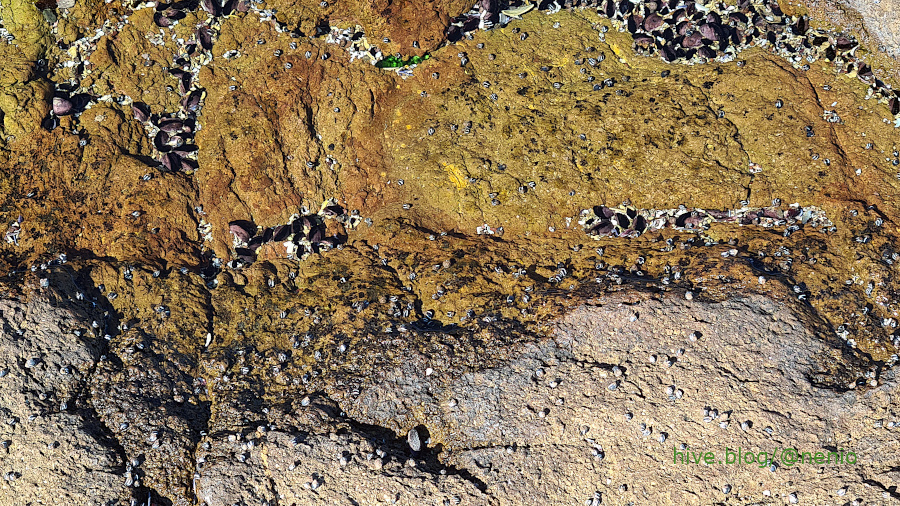 In the third and fourth photo the can see a dense layer of clams and other mollusks adhered to the rocks.
En la tercera y cuarta imagen noten la capa de moluscos que se adhieren a las rocas. En la ultima imagen se nota claramente la gran cantidad de estos seres marinos.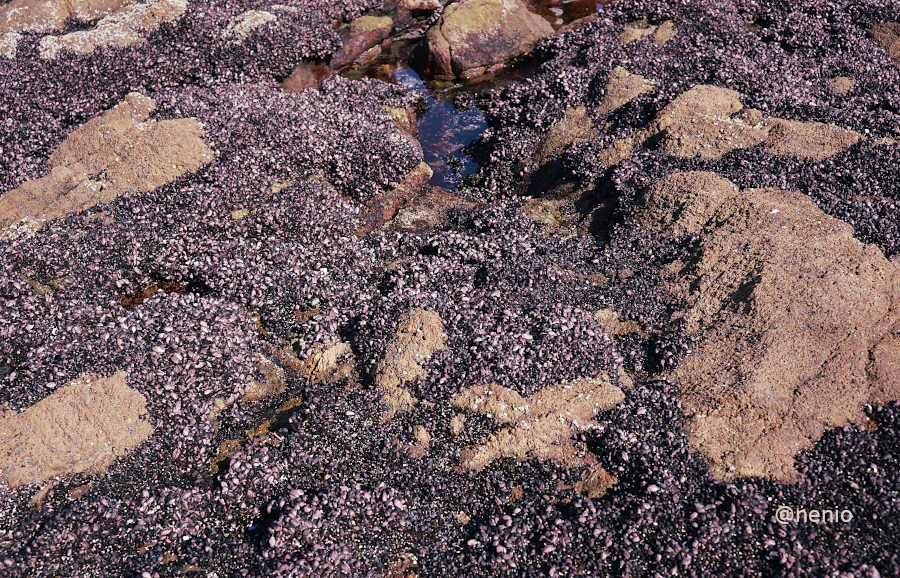 All the photos were taken in Antofagasta (Chile). I used a Samsung Galaxy S20 for capturing the first three images, whereas the last photo was taken with Sony Alpha 7 equipped with lenses Sony FE 28-70mm F3.5-5.6 OSS. The images were edited using Gimp.
These images are my entries to the 145th #seaphotography contest organized by @marc-allaria, and this week there is "no specific theme". The rules can be read here.
Thank you for visiting my blog. I hope that you enjoyed the photos.
Todas las fotos fueron tomadas en Antofagasta (Chile). Las tres primeras fotos fueron tomadas con la cámara de un Samsung Galaxy S20, mientras que la última fue con una cámara Sony Alpha 7 dotada con lente Sony FE 28-70mm F3.5-5.6 OSS. La edición de las imágenes se hizo en Gimp.
Con estas imágenes estoy participando en el concurso #seaphotography (en su episodio número 145) organizado por @marc-allaria, y esta semana no hay un tema específico. Las reglas están publicadas aquí.
Gracias por pasearse por mi blog y espero que el post haya sido de su agrado.
---
---
I invite you to visit my recent posts:
Los invito a visitar mis posts más recientes:
Cirrus clouds and sea — Cirros y el mar ,
Shadows in B&W — Sobras en ByN
---
---

Images by @nenio — All rights reserved