This Week the #seaphotography contest theme is:
THEME FREE THIS WEEK
In an earlier post I mentioned I intended to return to Pownal Bay to see if the seals were still there.
On impulse, Hubby and I took the red dirt road off the main highway and stopped by the Bay yesterday on our way to Charlottetown.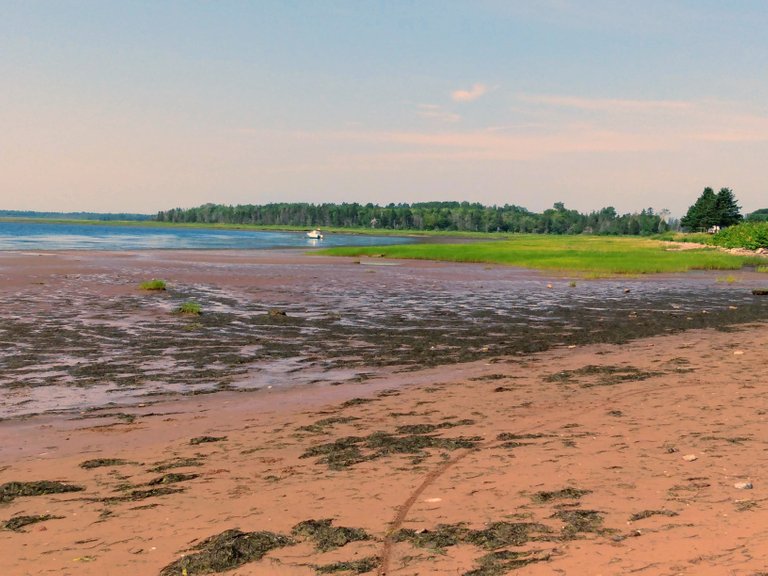 It was a warm day with temp at 30 c (86f). Not a day to travel the dirt roads if you just washed your car as a trail of dust followed us down to the water.
The tide had gone out leaving the rich red soil covered with seaweed and shells.
Just as well I didn't see any seals ~ I didn't have my trusty canon camera with me. I only had my phone to take photos.
A water craft, possibly used for cruising the water was left anchored out from the shore.
In the following photo it looks like a raft used in swimming left for folks adventurous enough to swim to, when the tide comes in.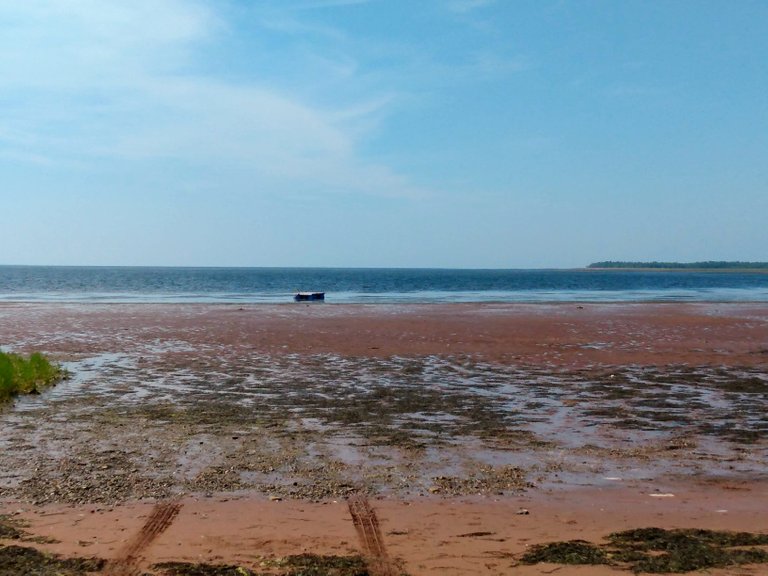 About tides…
High and low tides are caused by the moon. There is a period of 6 hours and 12.5 minutes between a high tide and a low tide. There are two high tides and two low tides each day. One cycle of tides takes 24 hours and 50 minutes.
The moon's gravitational pull generates something called the tidal force. The tidal force causes Earth—and its water—to bulge out on the side closest to the moon and the side farthest from the moon. These bulges of water are high tides.
source


Wild flowers cling to the sides of the entrance to the bay.



The red gravel road to the Bay.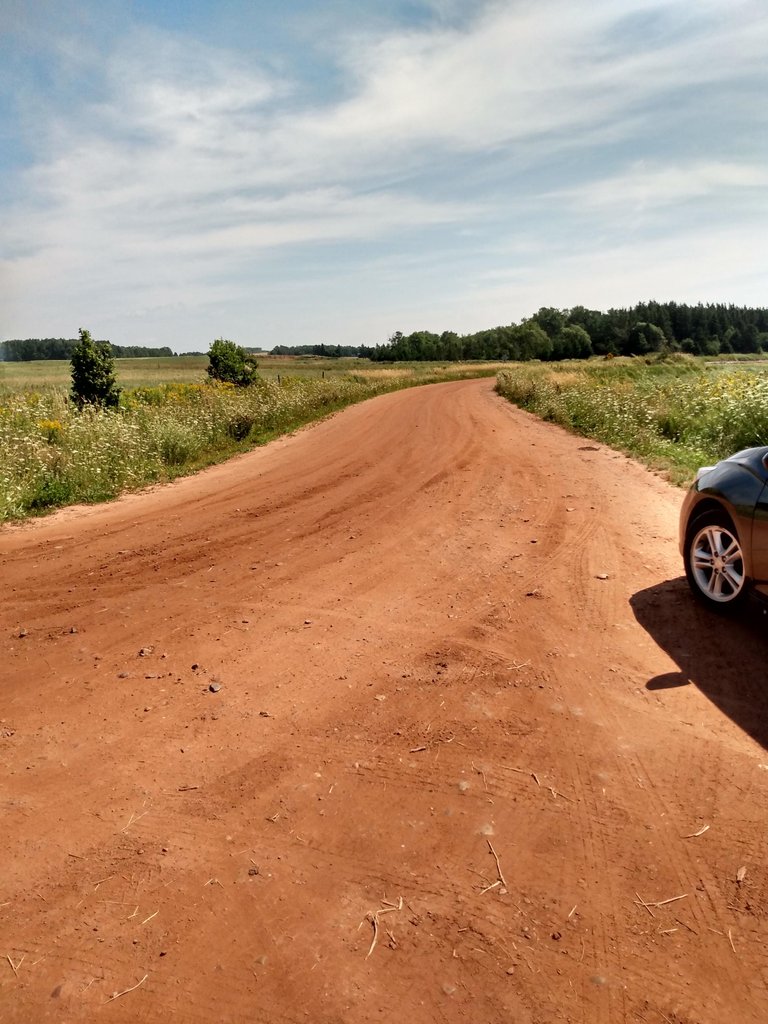 Road on the way back to the main highway.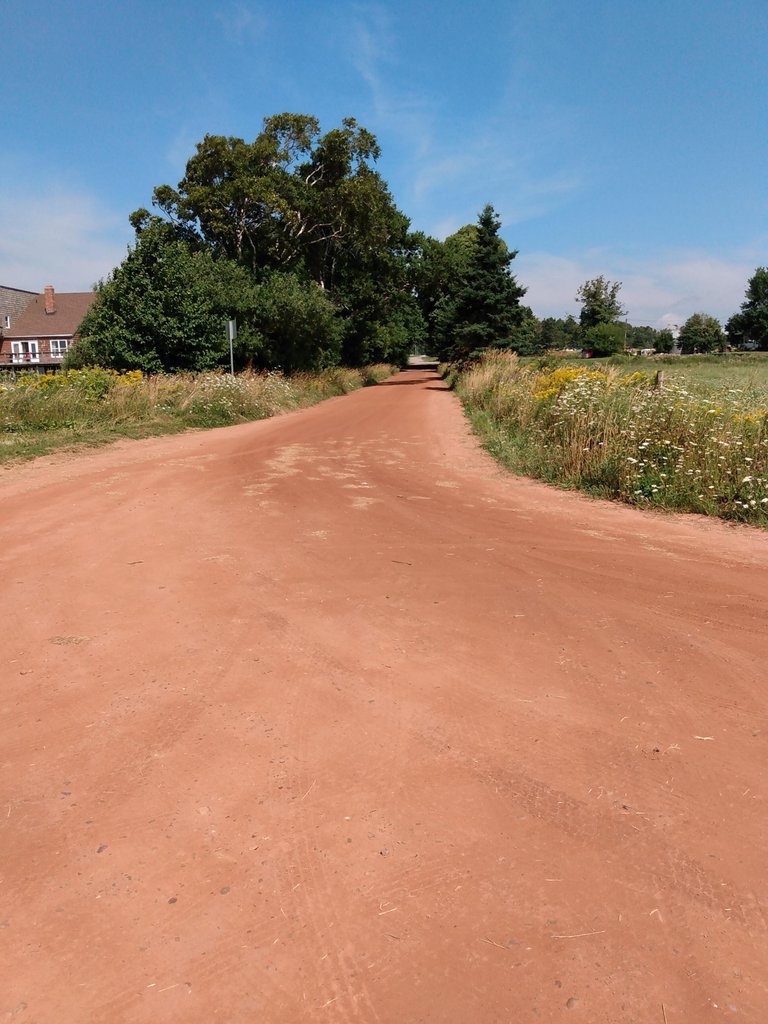 ---
For more information on @marc-allaria's contest check Here.
---