New Splintelands Legendary Summoner: Are you qualified to receive him?
---
We've only got few days (or weeks at best) to get an all new summoner for the Water Splinter.The name is Lir Deepswimmer. The nice thing is if you've bought at least 425 Untamed Booster Packs you are GUARANTEED to get at least 1 card.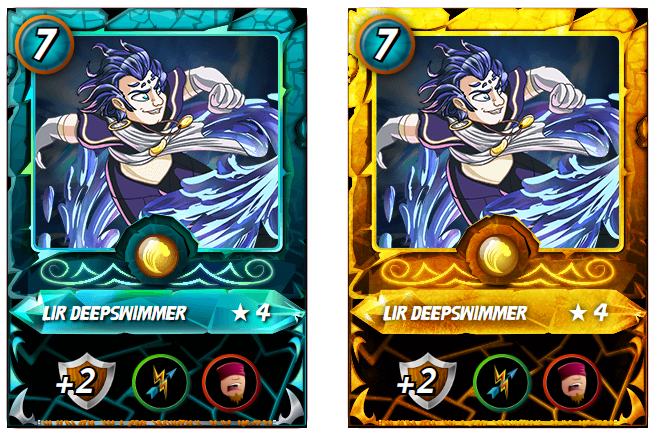 Few Things To Know
The Blind effect cast by Lir can be removed by the Cleanse ability, and does not stack.
Monsters cannot have two of the same ability, so Monsters that already have the Return Fire ability will not get an additional benefit from Lir's Return Fire ability.
Lir's abilities will not be in effect in the Silenced Summoners ruleset.
Lir's abilities and effects WILL apply in the Back to Basics ruleset, as this ruleset states that "Monsters lose all of their abilities", but not that they cannot have abilities applied during a battle by the Summoner.
---
I'm guaranteed an airdrop card
---
---
I'm not eligible for airdrop
---
I don't play Splinterlands
---
Answer the question at dpoll.xyz.