Which will BTC hit first? dPOLL - VOTE NOW!
---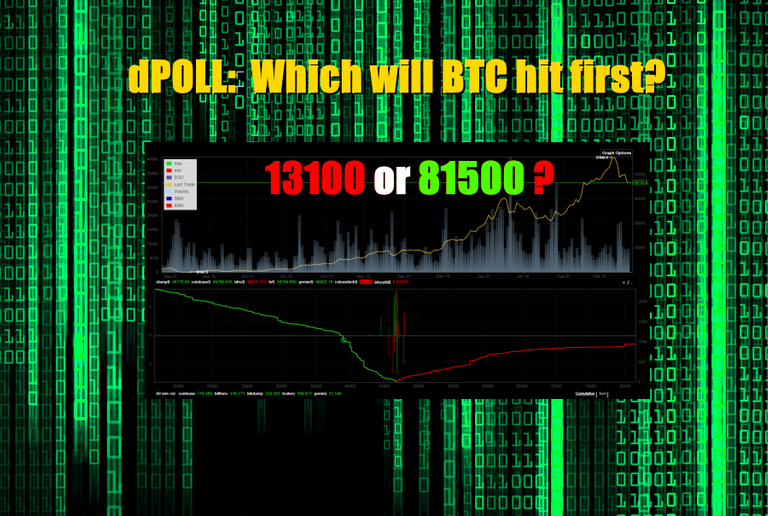 Which will BTC hit first?
A -87% drop like the one that ended Jan 2015 would take BTC from 47k to $6,110, but a 400% rise like we had in the past year would take BTC up to $188,000. Will we see much higher prices before much lower prices? Will we ever see 10k BTC again?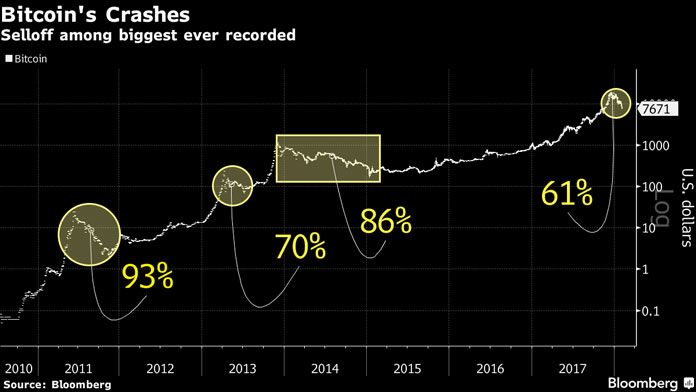 The last poll results from January 22 2021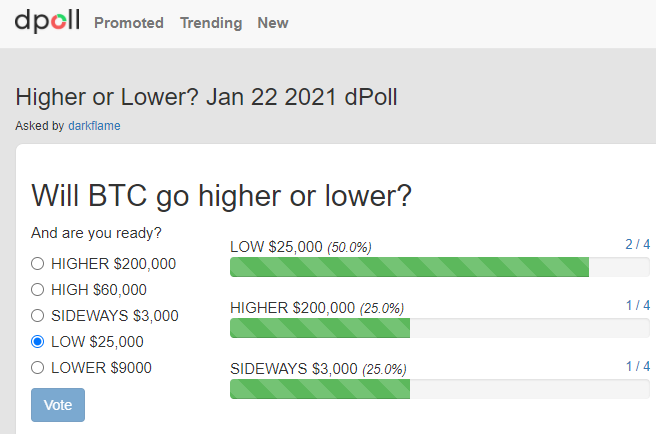 Vote on the dPOLL and leave your comment!
---
---
---
Answer the question at dpoll.xyz.