Help pick which NFT is created PLUS Enter to Win the NFT! Giveaway dPoll #1
---
I am giving away an NFT I will bre creating on @nftshowroom once the giveaway posts have earned enough for the NFT to be created.
Which abstract painting should I create an NFT of? Each vote counts as an entry into the contest. One entry per Hive member per post.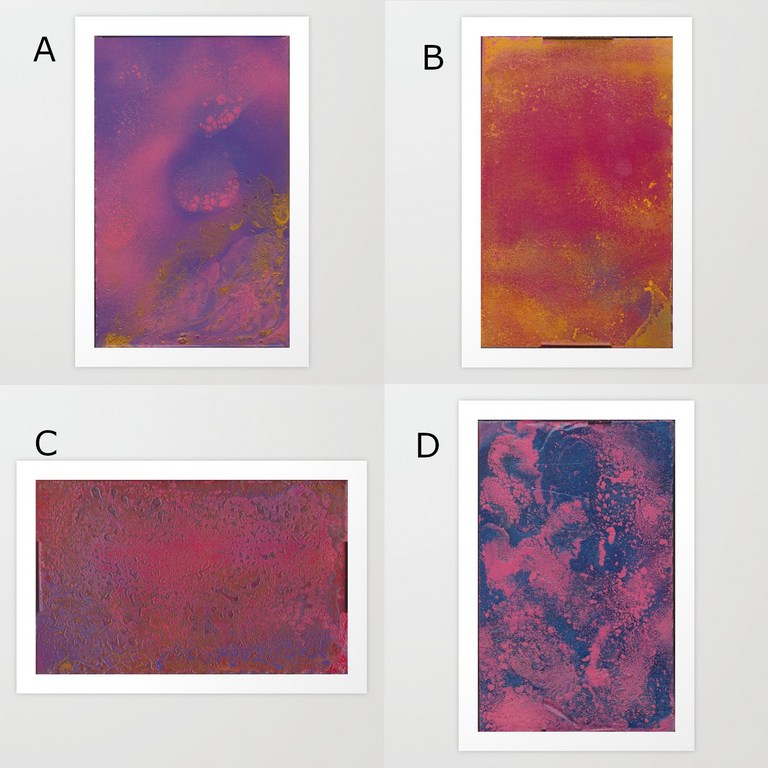 The liquid payout from this post will also go towards the creation of the NFT.
Images are not final. For example, these have a border that will not be part of the final NFT.
Read about the NFT contest, rules, and to comment to earn another entry :
https://ecency.com/hive-158694/@jensenart/comment-to-enter-nft-showroom-9618e37dc904
Users who upvoted or commented on previous giveaway posts/updates. Please remember to comment if you'd like to enter the giveaway. I didn't add those I think/know are dapps/bots. If I missed your name please let me know or if you'd like to be removed from the list :
@photoman, @royalmacro, @curators, @afukichi, @jimmyrai28, @blacks, @melinda010100, @lizanomadsoul, @portsundries, @abdul.qadir, @avikz, @photographercr, @paulmoon410, @astrohive, @vachemorte, @rootdraws, @juliakponsford, @limn, @julesquirin, @peachymod, @catharsis, @nfthypesquad, @manniman, @motionkapture777, @pablodare, @cannabiscafe, @cconn, @
@patronpass, @hivecoffee, @frugalgamer, @darkpylon, @matfilar, @plusvault, @tomwafula, @minerspost, @leoball, @marconisnghtmr, @cannabiscafe, @arrrds, @demo123
Thank you!
Wanna buy some art? Click the link ---> https://linktr.ee/jensenart
Jensen 2021. All Rights Reserved. #giveaways #contests
---
---
---
---
---
Answer the question at dpoll.xyz.