Crypto News & Quiz: What is your crypto plan ???
---
Good morning dear Hive community ! I hope you EVERYONE is enjoying its week end !
Several news have happened on last weeks, some are bad and some are goods. Personaly, I'm supporting Dogecoin since more than a year and Hive since few months, because their developers are constantly developing new and effective services for their people. I think Dogecoin can succeed mostly thanks to its community. But it's like a football match! so I understand people prefering to support Bitcoin or Ethereum values :)
Let's dig a bit on each major news of each of these crypto currencies.
Crypto News
Globally, regarding governements, they are intensifying their threats on cryptocurrencies claiming they want to control each transactions and that they want to ban cryptocurrencies which are too energy consuming (so probably ALL of them).
Ethereum
Switching to PoS
As you may already know, Ethereum has changed its mining algorithm in favor of Proof of Stack ... In fact there won't be anymore mining on this blockchain, people will just reserve/stack an amount of Ethereum to be part the block validators.
This major improvement is not fully deployed/adopted yet, but development are done and currently tested to be fully deployed this spring.
This is a huge news because energy cost is the main "concern" of goverments. So it's a great improvement, even if this concern is not the real government reasons for not adopting crypto. Such improvement could put Ethereum as the prefered governements crypto currency :D
Still huge fees
Previous improvement won't be deployed and adopted before end of 2022, and it will not resolve Ethereum transactions fees which are too high ... and burning tokens will just accelerate their rise.
Still a lot of dark transactions
650M$ have been stolen following a hack on Axie Infinity.
~~~ embed:1517718659770327040 twitter metadata:Q29pbnRlbGVncmFwaHx8aHR0cHM6Ly90d2l0dGVyLmNvbS9Db2ludGVsZWdyYXBoL3N0YXR1cy8xNTE3NzE4NjU5NzcwMzI3MDQwfA== ~~~
185M$ have been stolen following a security breach on BeanStalk
Vitalik more and more concerns
I like a lot Vitalik, the Ethereum creator, he is brillant, fun, generous and nice. He has contributed to one of our major change in our era, he has made so many donations, etc...
In my opinion, he is THE main powerful asset of Ethereum, driving and deciding all major improvement of Ethereum blockchain. So unfortunately, he is also the main threat to its success because if he steps down things can really change as I don't see any major influencer who could spread the same aura.
Recently several news have more and more claimed that :
he was criticizing the Ethereum community greediness
he was diminishing his influence on Ethereum
Bitcoin News
Still the King
Bitcoin is the King of cryptocurrencies, when it falls it drives all others cryptocurrencies with it. So everyone must be careful. Current price is 39K$, which means the same price it was at start of year 2021 and some are thinking it could go down on following weeks. But who knows what will happen ! I like the Vitalik analyzis of Bitcoin maxi :)
Still huge energy wasted
Our world is facing a major energy crisis and Bitcoin is still consuming dirty and costly power for its mining. Still less than 1% of mining is done with renewable energies...
Community is dividing
I don't know if it is good or not but recently some influencer of Bitcoin community have started to raise concern about energy cost and showed favor in proof of stake. I wonder if Bitcoin developers will be as good as Ethereum ones (and it should took them at least 2 years to the later one).
Dogecoin News
Lots of new services in progress
DogeRadio
Yes, making transactions without Internet ... Just a starlink and a radio interface will allow people at 800 miles around to make Dogecoin transactions without internet access ... This is really really huge news regarding the amount of people on our planet who still don't have access to decent internet connectivity (or not connectivity at all).
DogeWallet
New sexy mobile app to process dogecoin transactions. Tipping on Twitter or on mobile is really fast and cheap.
Doge-1 launch
Still beneficying of Elon Musk's big support. The Doge-1 launch was initially planed to happen earlier this year, but seems to have been delayed, should happen soon (in 1 or 2 month probably). First crypto reaching literally the Moon :)
Anyway, what it YOUR point of view ?!?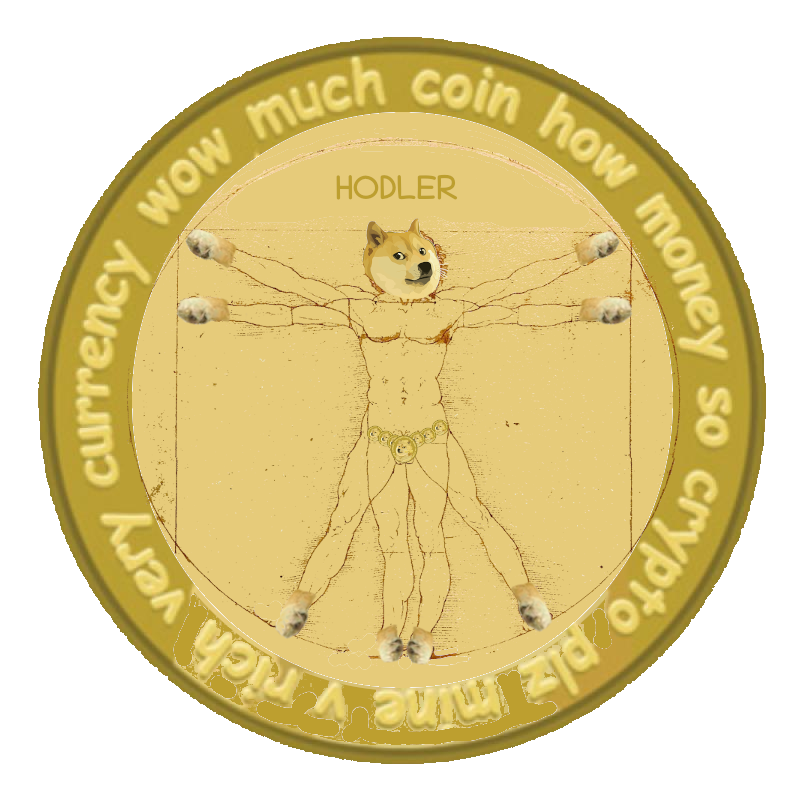 ---
I'm a Bitcoin maxi, everything is just fine, don't change it, whatever happens ! To The Moon !
---
I think Bitcoin should start working on PoS switch
---
I think things are going to be really bad for Bitcoin
---
I'm a Ethereum maxi, everything is just fine, don't change it, whatever happens ! To The Moon !
---
I think Ethereum community should be less greedy and support carefuly his creator
---
I think things are going to be really bad for Ethereum
---
I'm a Dogecoin maxi, everything is just fine, don't change it, whatever happens ! To The Moon !
---
I think Dogecoin should go on and provide more and more improvements of its core and services.
---
I think things are going to be really bad for Dogecoin
---
Answer the question at dpoll.xyz.