Do You Purchase "Sets" on PeakMonsters Get Massive Discounts For Your @spinterlands Investments?
---
I have been investing into @splinterlands since before there was even any gameplay. Over time my collection has grown to nearly $9,000 and that is without counting some additional assets in the game. I still consider Land Plots I have could be worth $100 each in future. Most of these NFT assets have been acquired through direct purchases from @splinterlands developers. That is something I'm proud of.
My Current Collection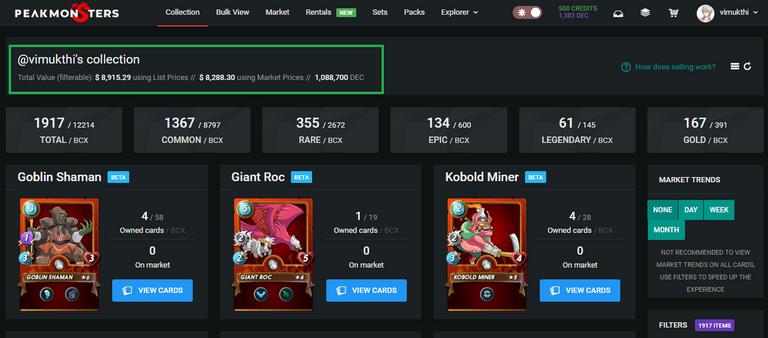 Sets From Yesterday
You can check the currently available sets by visiting https://peakmonsters.com/packages I like the term "Packages" even more than "Sets". These are opportunities to buy in bulk at discounted rates.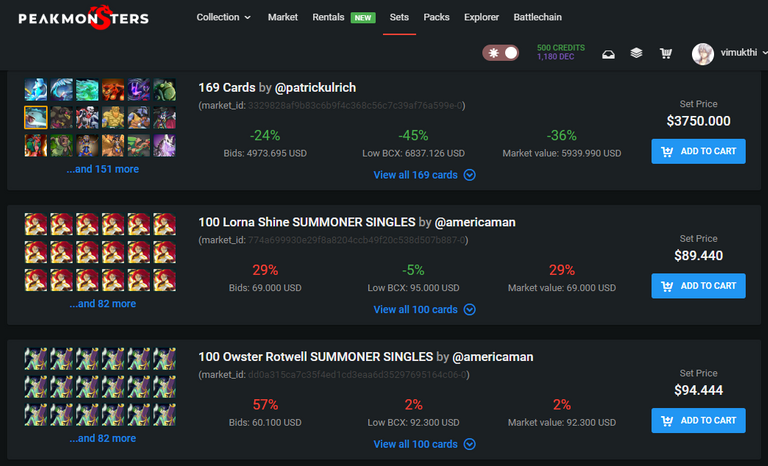 Sets From Today
What is available for sale can easily change in a short amount of time. this is an example for that: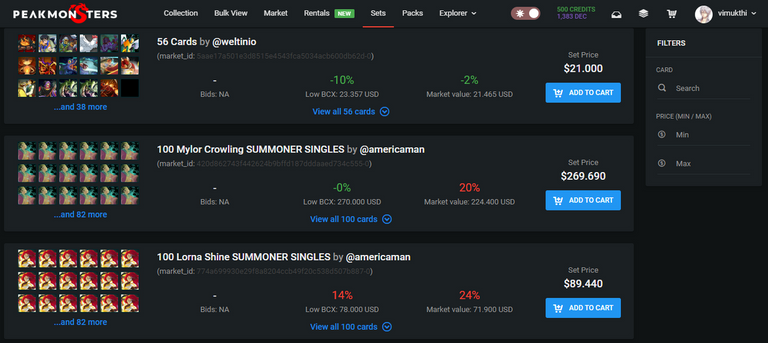 ---
I Have Bought "Sets" on PeakMonsters
---
I Didn't Have Enough Funds To Buy "Sets" I Liked
---
I Never Found Any Sets I Like Buying
---
I Didn't Know About "Sets" on PeakMonsters
---
---
Answer the question at dpoll.xyz.