What Did You Do With Your Grandmaster Rathe Airdrop?
---
There is around 37K Chaos Legion Packs to be sold to start the next Airdrop.I don't think we will have to wait even another week to see the rest of the packs get sold. On the day of Riftwatchers Presale, there were 30K Chaos Legion Packs sold. Splinterlands community may be financially drained with all the new sales coming up in a rapid succession.
Looking Back at July 10th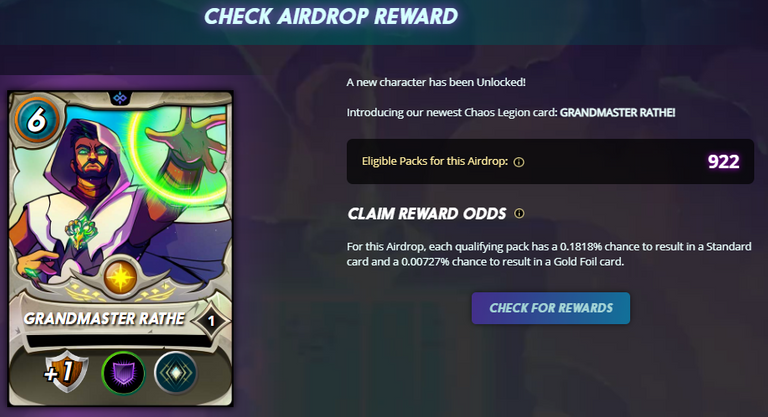 We are selling off 1 million Packs per ~3 months. Usually the last part of the sale picks up speed. We may not last the end of 2023 to run out of the current edition. It will also become more difficult to get much out of the Airdrops for me without investing heavily into purchasing more Packs which is not something I'm in a position to carry out.
Grandmaster Rathe Price Then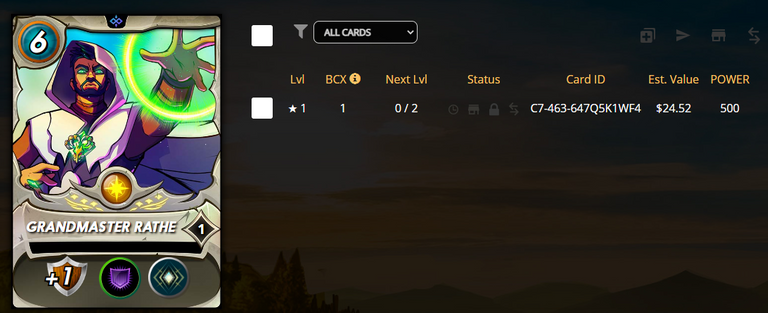 Grandmaster Rathe Price Now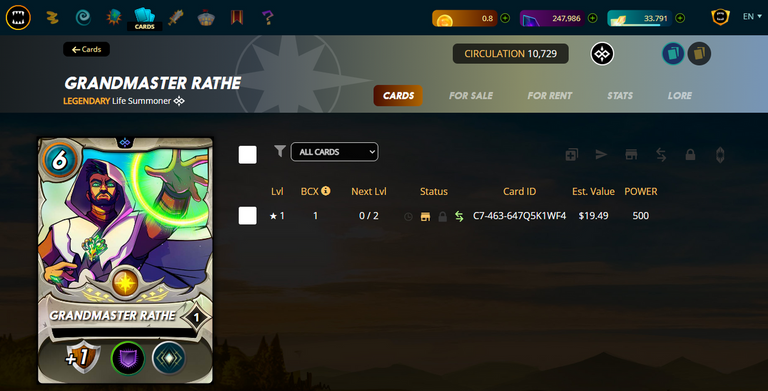 Set Up Renting and Forgot It
I honestly did not check out how the rental is going for 3 months. When I look at the Card, it shows to be actively rented out. I must thank all the players who rented from me for the small amounts of DEC earnings I had.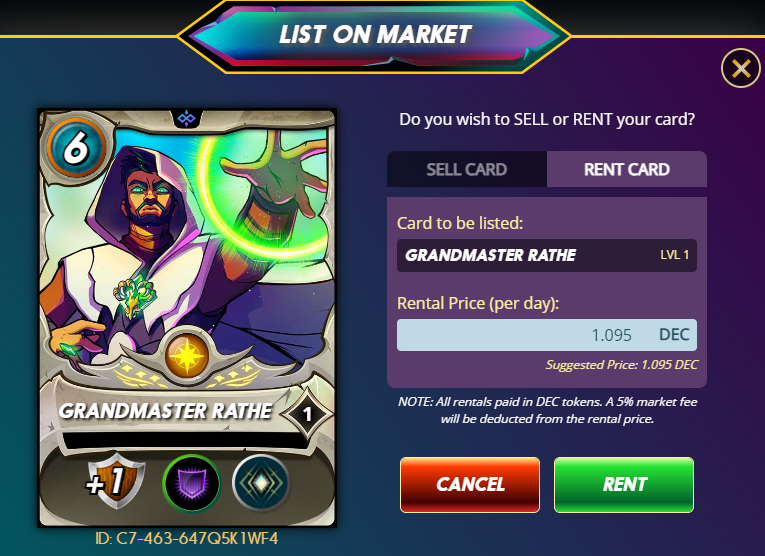 Note that multiple choices are valid for the poll
---
I'm Using Grandmaster Rathe in Battles
---
I Sold Grandmaster Rathe Airdrop
---
I Rented Grandmaster Rathe Airdrop
---
I'm HODLing Without Renting
---
I Did Not Receive The Grandmaster Rathe Airdrop
---
---
Answer the question at dpoll.xyz.