Are there toilet paper jokes in your country
---
A totally new hobby started on the Dutch site marktplaats.nl
Toilet paper is big buisness? My children have big fun reading all the ads and I can not help laughing out loud either about the apps. It's clear the run on toilet paper made people creative and for sure great chats filled with humor will start. By now it's the biggest part of humor there is and the bids are high.
Brand new paper, used paper, multi functional in every way (including wrapping in your neighbor), traditional toilet paper...
It's good to have a good laugh in times of need.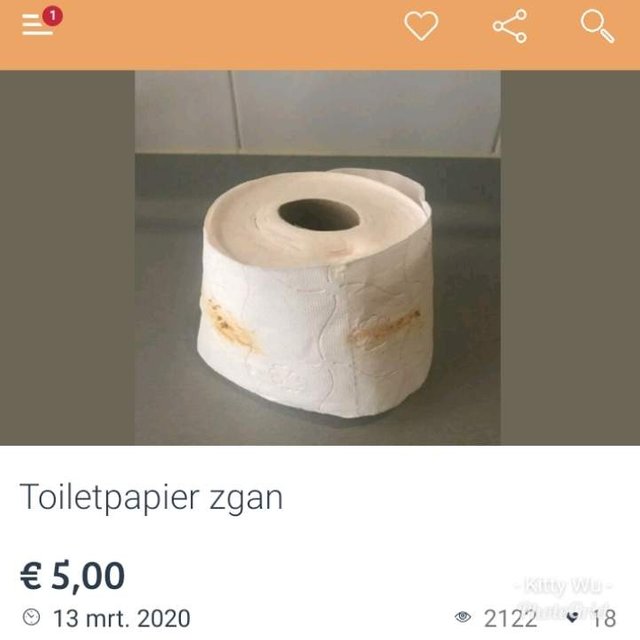 Just one, used but hey it has two sides.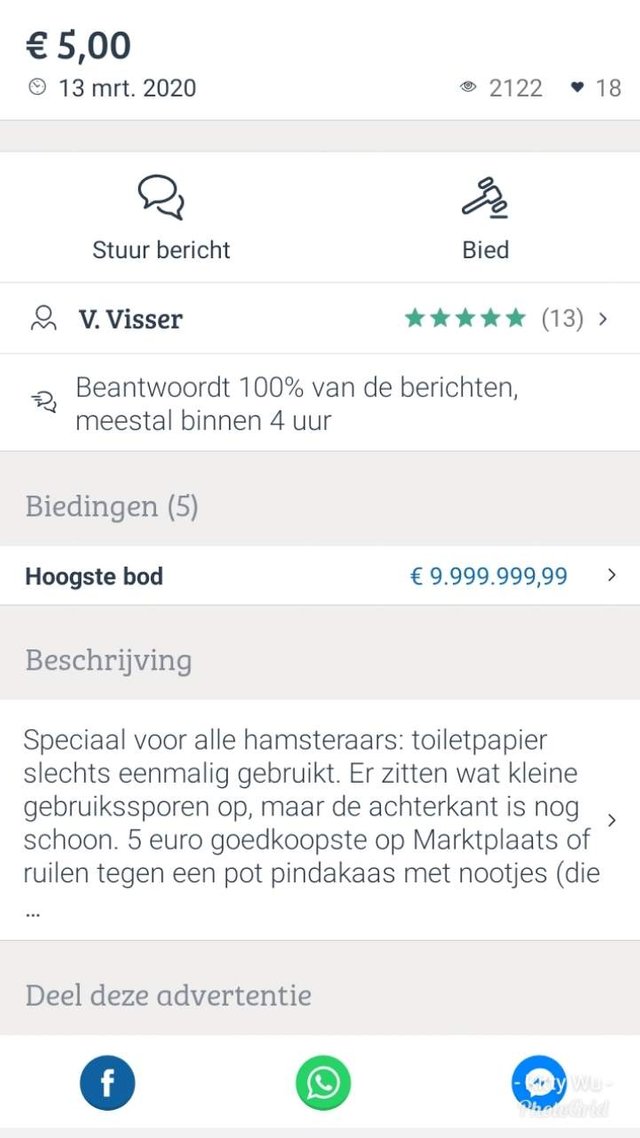 Five euro or a pot peanut butter. Some ask the keys of your car.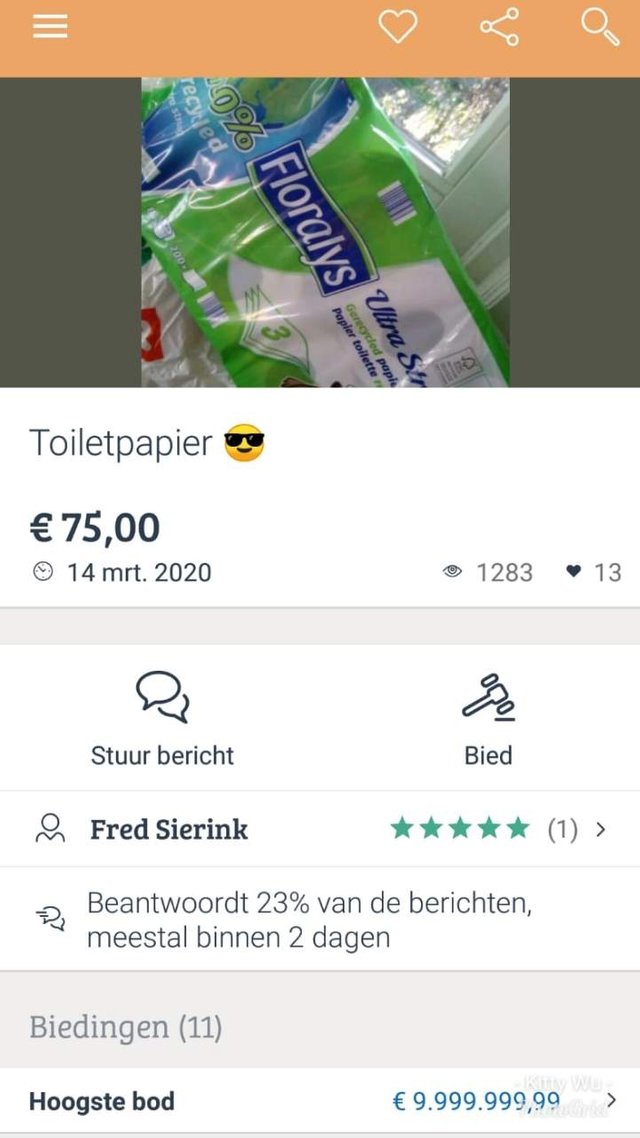 Only 75 euro and guatanteed no Coronavirus.
People in your country already started joking around about the run for toilet paper?
---
---
---
---
---
Answer the question at dpoll.xyz.