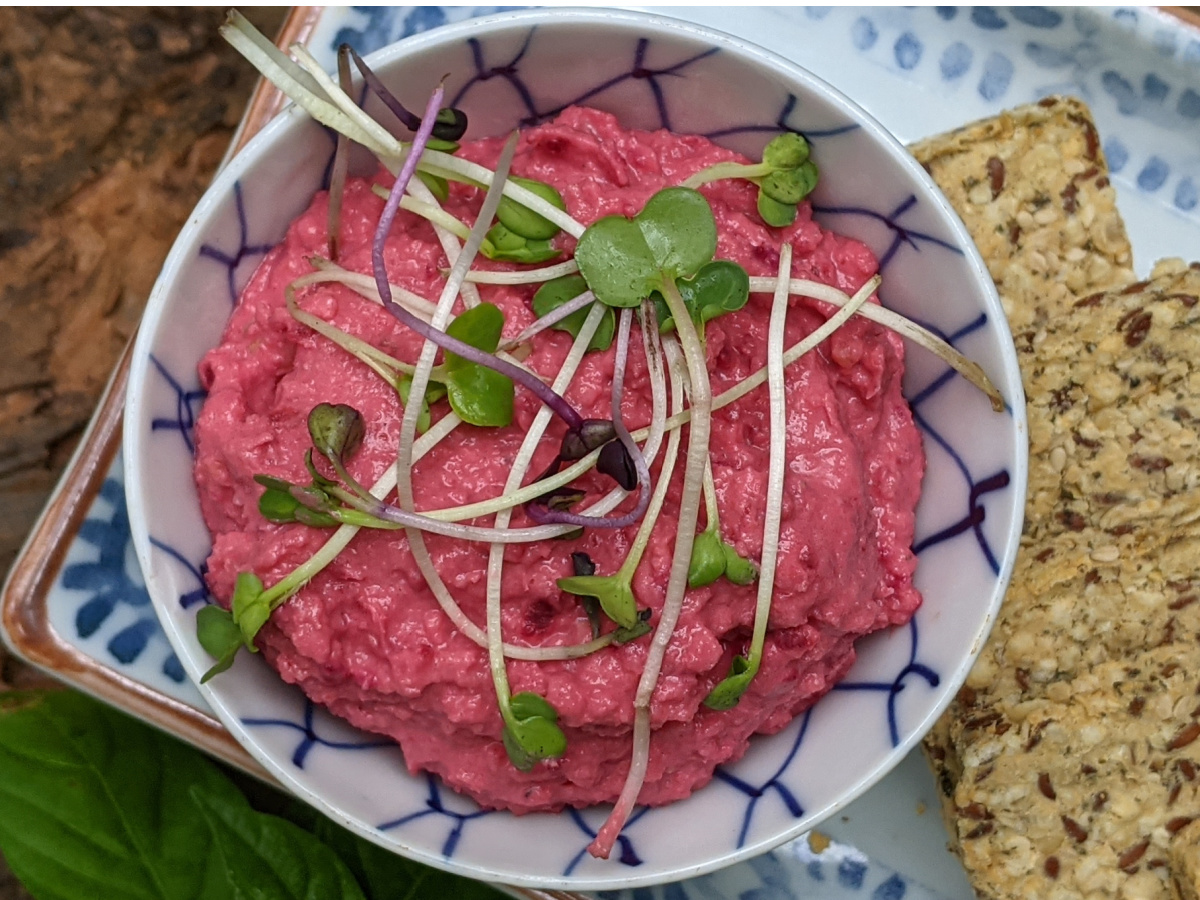 Greetings beautiful hive people. It feels like ages ago that I made a post or talked to any of you. Life has been hectic the past two months. Many things have happened and in between all the craziness, we moved house too.
Finally, we are settled in and reviving the veggie garden that was completely overgrown. We absolutely love it here and let's hope this will be the last house in Cambodia we live in. As some of you know, we want to relocate to South America. However, all the corona craziness is keeping us here at the moment.
A change of scenery has done us well and I am sure we can stay another year or 2 in our new small paradise before moving on. We've got many exciting things growing in our new garden. A garden roundup post coming soon.....
How have all of you been? I hope I can find some time soon to catch up. After today's post, I am heading back to the veggie garden to do some work.
But first I want to share a super simple appetizer/snack with you that I made the other day when we had some friends over for dinner.
ROASTED GARLIC AND BEETROOT HUMMUS
---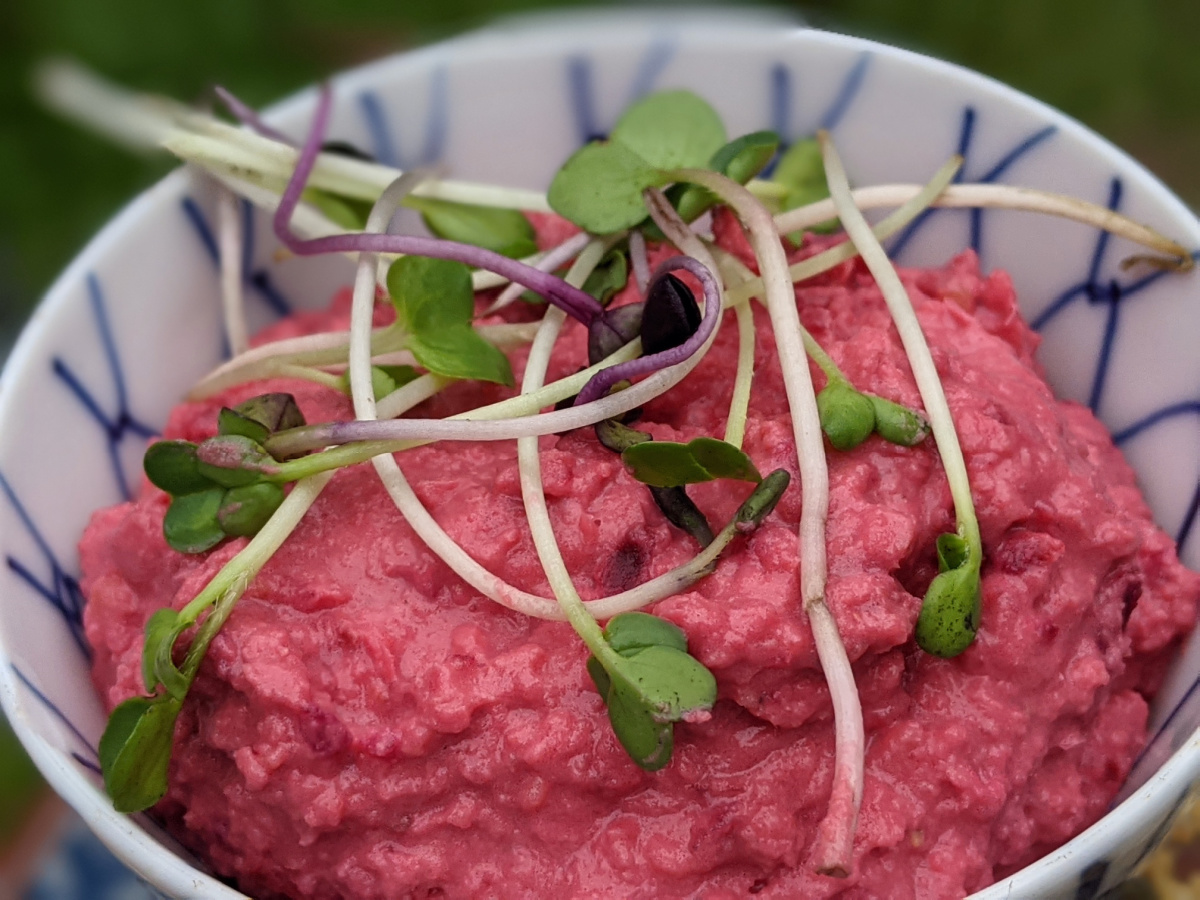 Ingredients
---
1 small beetroot, roasted

1½ cups cooked chickpeas

Lime or lemon juice to taste

1 to 2 T tahini

3-5 garlic cloves, roasted

2 T extra-virgin olive oil

Ground cumin to taste

Himalayan pink salt to taste

2 to 3 T water or aquafaba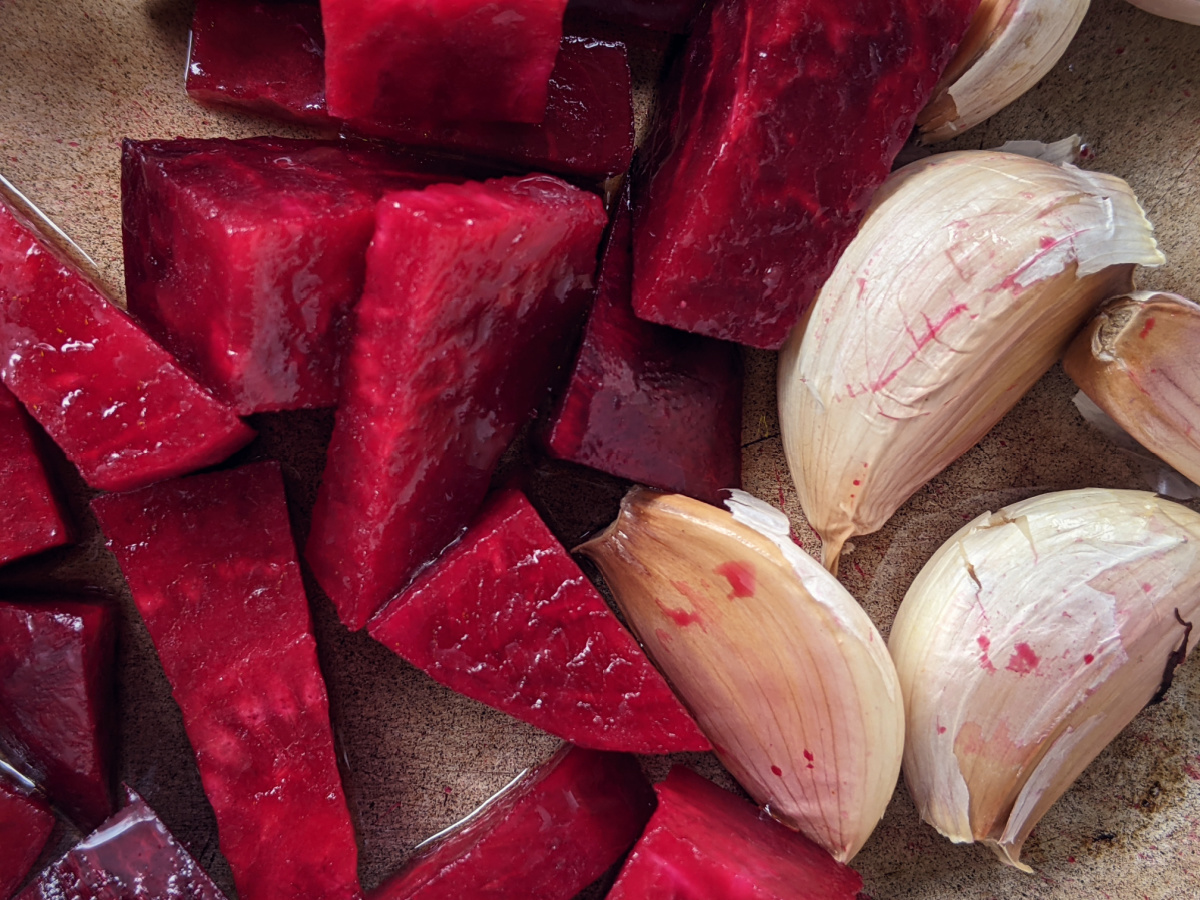 Directions
---
In an oven, roast garlic and red beet. Allow to cool.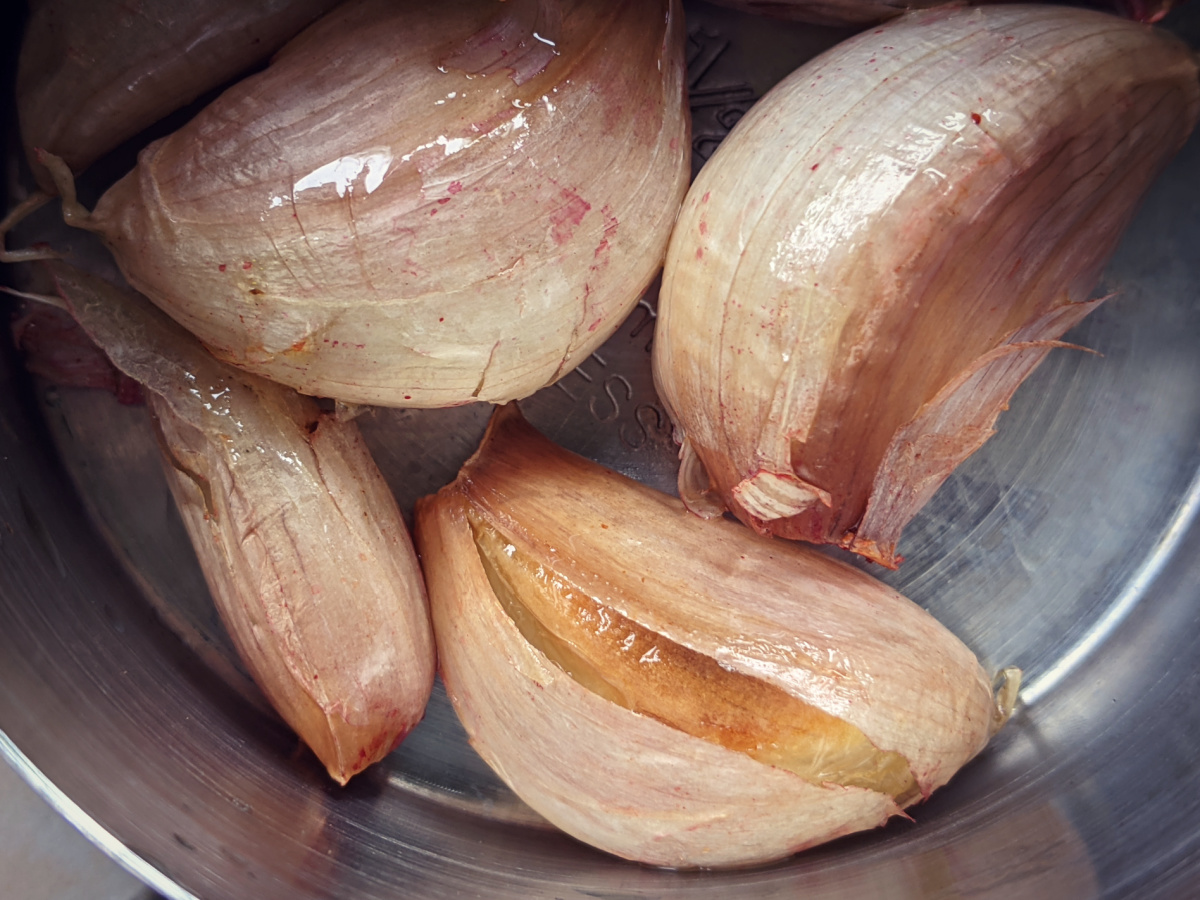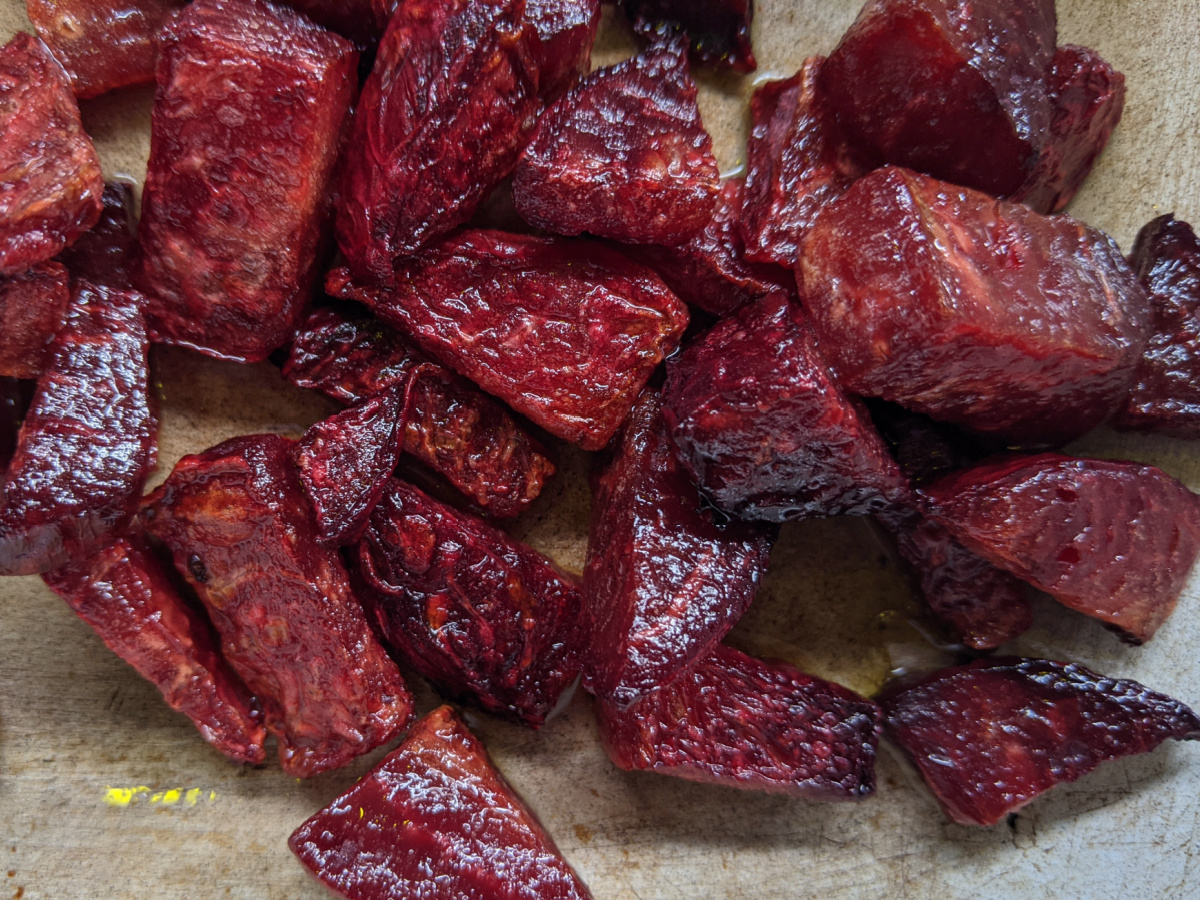 First blend/process the chickpeas, garlic, and red beets.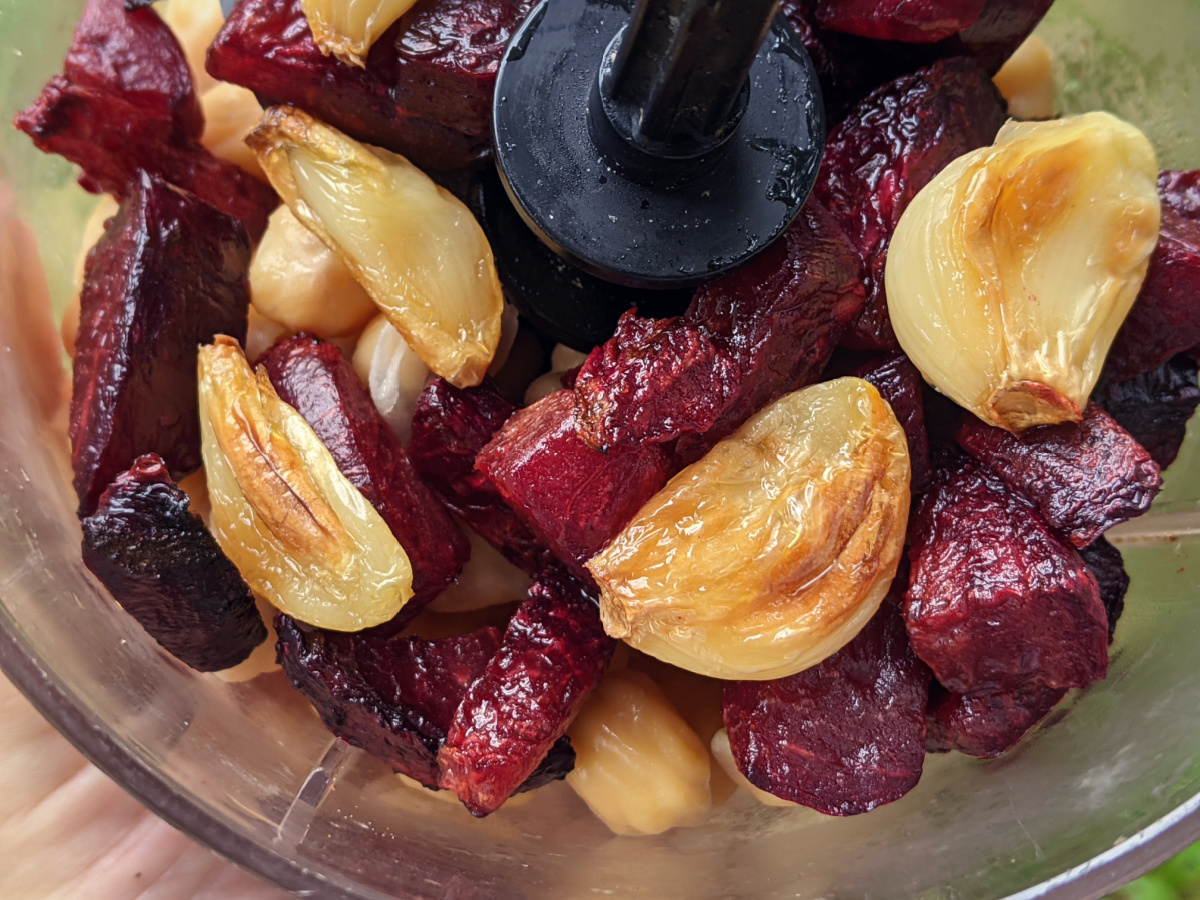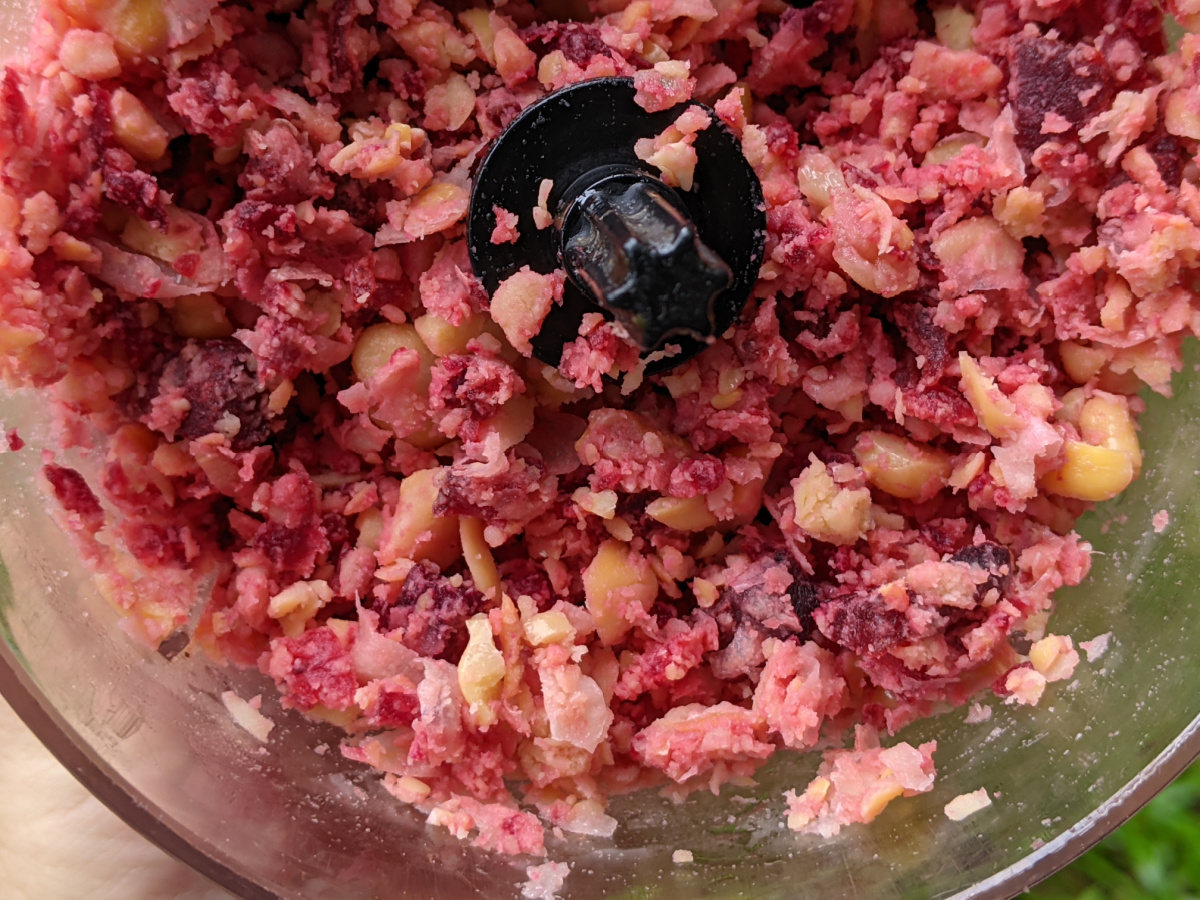 Then add all other ingredients and blend until desired consistency. I like mine a little chunky. If the hummus is too thick to your liking, add more water or aquafaba and blend again.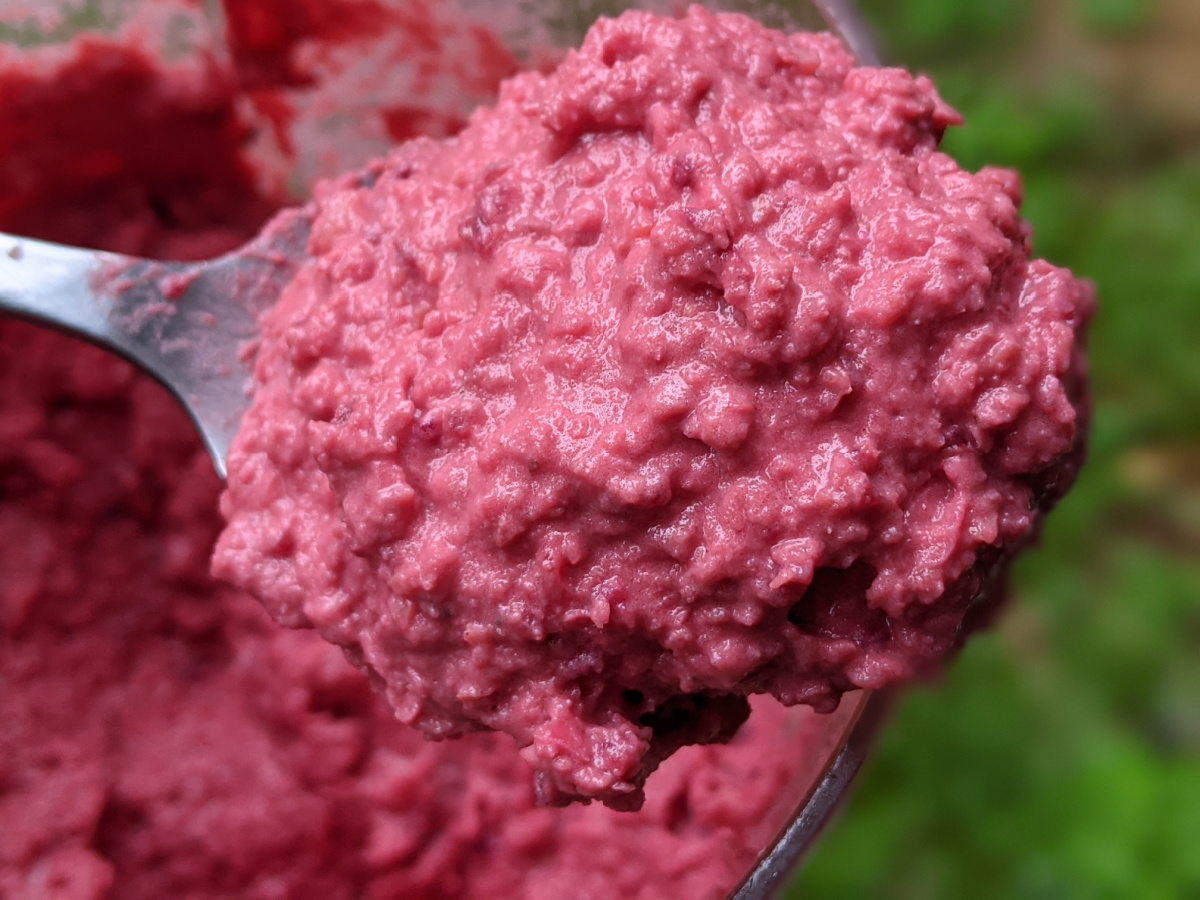 I served the red beet hummus with seed crackers and microgreens. So good!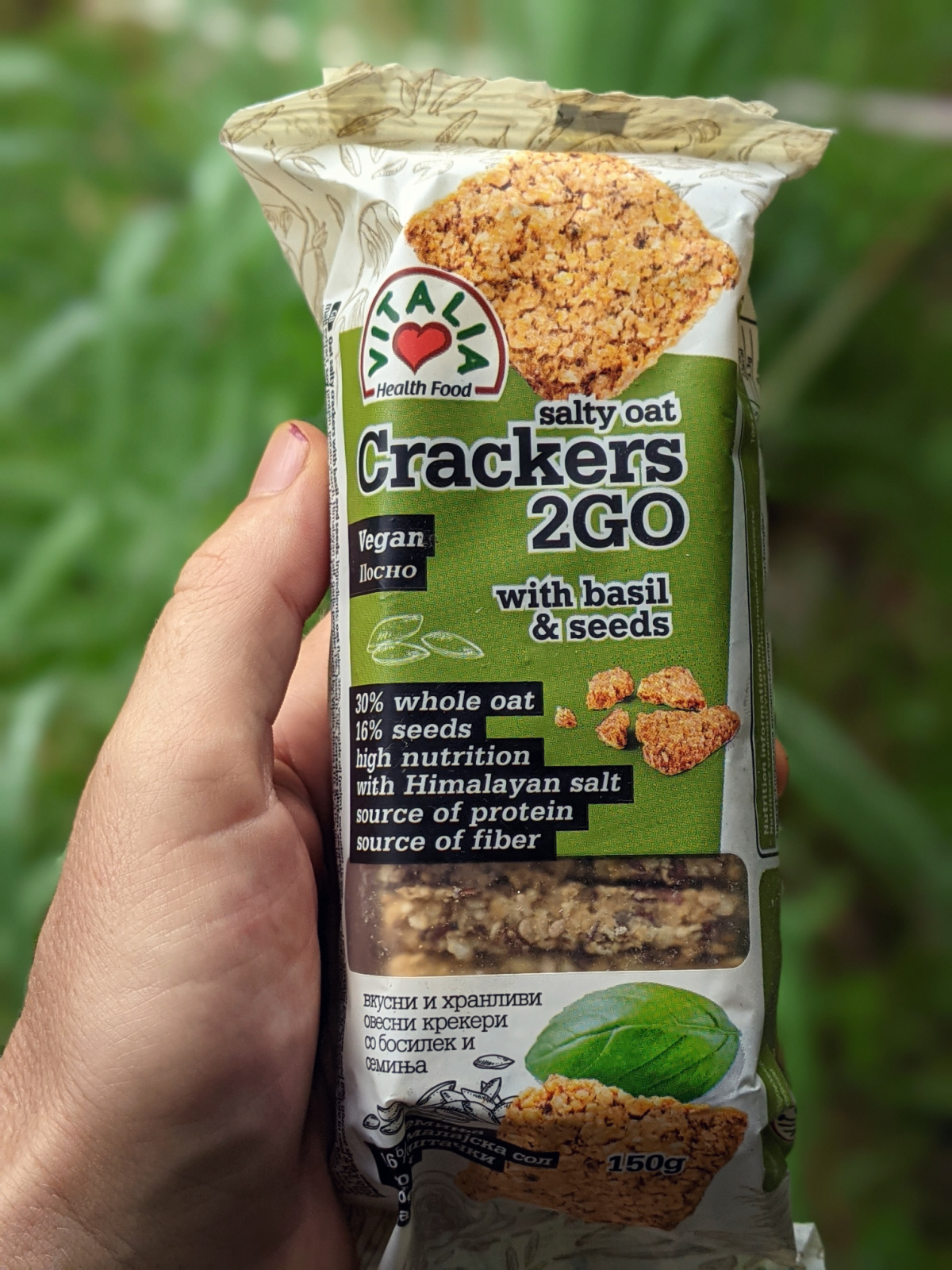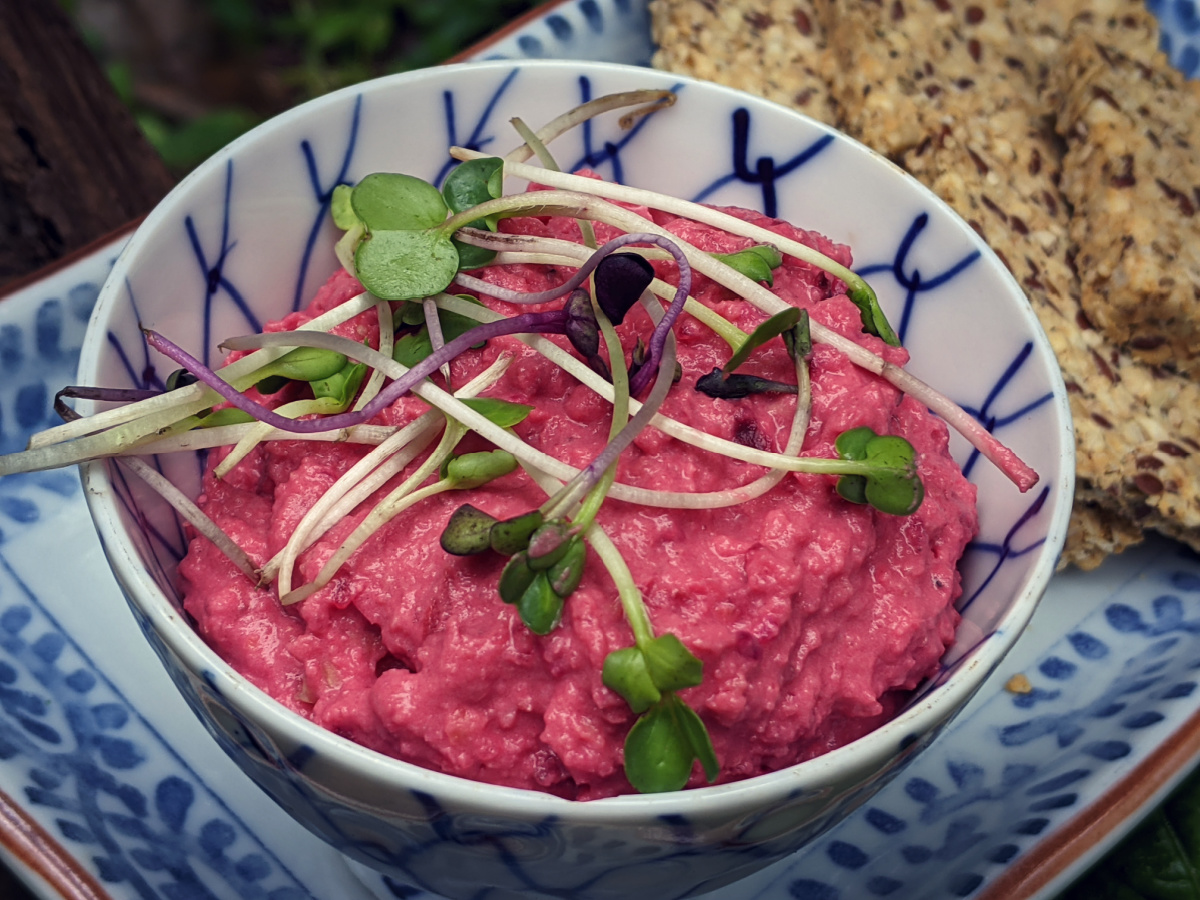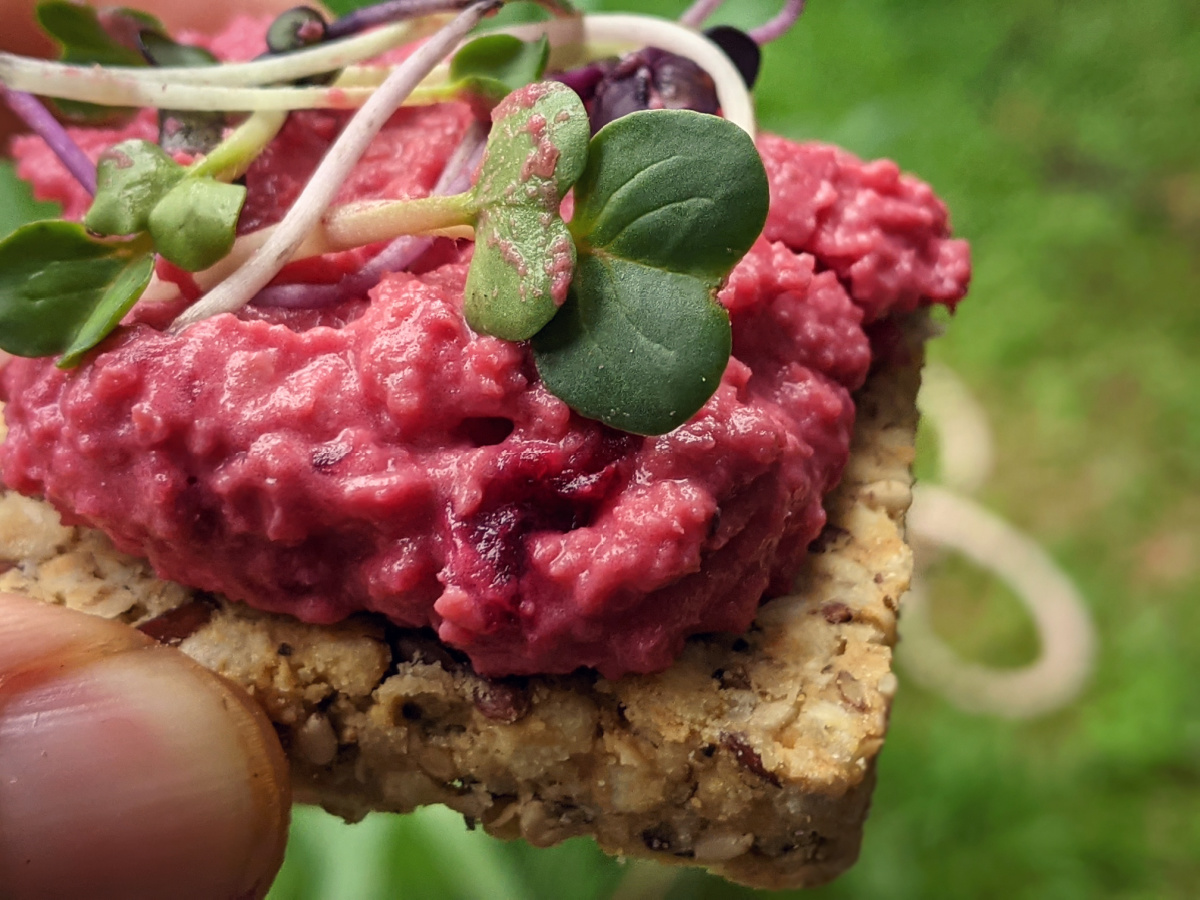 WISHING YOU ALL A HAPPY AND HEALTHY DAY ღ ღ ღ
---

---
ALL CONTENT IS MINE AND ORIGINAL!
PICTURE(s) TAKEN WITH GOOGLE PIXEL 3 XL
---
LET'S CONNECT!
---
Website - Facebook - Google+ - Twitter - Pinterest - YouTube
---
🥑🍓🍆 FIND MORE YUMMY PLANT-BASED CREATIONS BELOW 🥑🍓🍆