Hola hola holaa!! Buenas tardes a todos por acá espero que se encuentren muy bien y que el día de hoy les haya rendido para realizar todas esas cosas que necesitan realizar, por mi parte de verdad que fue un día rendidor pude terminar cierta cosas que necesitaba y en general fue un grandiosos día, me encuentro a pocos días de mi cumpleaños y me encuentro súper emocionada, pese a todas las circunstancias que nos apremian, espero poder tener un buen cumpleaños pese a todo, eso me hizo pensar en la disyuntiva de mi signo les cuento, soy orgullosamente librana con todo lo que eso implica, el signo zodiacal del equilibrio, el arte, la negociación el control, y la belleza, entre otras cosas, signo de aire y energía transformadora, pero también nací el día de 22 octubre a las 6p.m en puntico, así es nací justo al momento en el que libra esta dejando su efecto y esta entrando escorpio, sin embargo soy librana con un pequeño coletazo de escorpio pero librana al fin, las personas que nacemos en estos días somos considerados como signos zodiacales de cúpula, esto significa que nacemos justo en las horas donde el signo esta dejando su mayor influencia y esta entrando el predominio del otro signo.
---
Ingles
Hello hello hello !! Good afternoon everyone here I hope you are very well and that today I have paid you to do all those things you need to do, for my part it really was a profitable day I could finish certain things that I needed and in general it was A great day, I am a few days before my birthday and I am super excited, despite all the circumstances that urge us, I hope I can have a good birthday despite everything, that made me think about the dilemma of my sign I tell you, I am proudly free with all that that implies, the zodiacal sign of balance, art, negotiation, control, and beauty, among other things, a sign of air and transforming energy, but I was also born on October 22 at 6p .m on point, that's how I was born just at the moment when Libra is leaving its effect and Scorpio is entering, however I am a Librana with a little scorpio tail but finally, the people who are born these days are Considered as dome zodiacal signs, this means that we are born just in the hours where the sign is leaving its greatest influence and the predominance of the other sign is entering.
---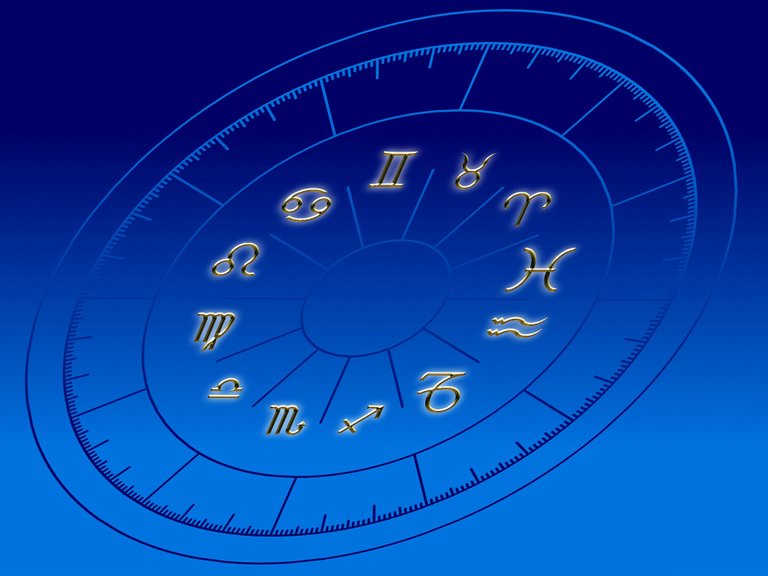 Pixabay
Librana de cupula
Por mi parte soy librana de cúpula, por lo que me rige como planeta predominante Urano, planeta dominante venus y planeta líder el sol, esto hace que mi comportamiento sea una dualidad contante entre la armonía y la mediación de libra con el desenfreno y pasión de escorpio, por lo que mi personalidad puede ser tanto tranquila y diplomática como seductora también, así también el centro de mi estabilidad se basa en la parte emocional y sentimental, es decir en el amor. este será el centro de mi vida, de manera que la parte emocional regida por Urano es la que me plantara las bases para tener estabilidad laboral, y familiar, siempre debo tener cuidado de llegar a caer en relaciones toxicas, o comportamientos peligrosos, porque los libranos son por naturaleza enamoradizos, creemos en el amor verdadero y en la manifestación de la perfección a través del amor, y los libranos de cúpula llevamos ese sentimiento al máximo, al punto de poder llegar a perder la cabeza por celos, o envidia. El sol como planeta líder nos puede traer luz y dirección sin embargo el carácter explosivo de Urano, y el magnetismo de venus nos vuelve impredecibles y un poco obstinados. en conclusión los líbranos de cúpula tendemos a ser un poco mas pasionales que los libranos naturales, explotamos al máximos los rasgos como la mediación, el control y la diplomacia, pero a su vez poseemos una parte dominante de pasiones sin control que seria el coletazo de escorpio que llevamos.
Picianos de cupula
Los piscianos de cúpula por otro lado tienden a tener la característica mutable de los picis naturales, per les cuenta mas el tema de la concentración por la presencia de la influencia de cáncer, la creatividad que caracteriza a cáncer puede ser absorbida por la mutabilidad de piscis como una distracción, por lo que suele complicarse un poco a los piscianos de cúpula concentrarse, sin embargo tienen mas a flor de piel su carácter noble y tierno, su capacidad para identificarse con las demás personas, gracias a la influencia de sus planetas regentes Júpiter y Neptuno, poseen grandes dotes elocuentes, y una gran capacidad de empatía para con los demás, du firmeza ante las situaciones complicadas se afianza y así también representan al máximo la perseverancia de lo que buscan o quieren.
Dome Librana
For my part I am a dome Librana, so Uranus governs me as the predominant planet, Venus dominant planet and the sun leader planet, this makes my behavior a constant duality between the harmony and the mediation of Libra with the debauchery and passion of Scorpio, so my personality can be both calm and diplomatic as well as seductive, so the center of my stability is based on the emotional and sentimental part, that is, in love. This will be the center of my life, so that the emotional part governed by Uranus is the one that will plant the foundations for me to have job and family stability, I must always be careful of falling into toxic relationships, or dangerous behaviors, because Librans are in love by nature, we believe in true love and in the manifestation of perfection through love, and we Librans from the top take that feeling to the maximum, to the point of being able to lose our head due to jealousy, or envy. The sun as the leading planet can bring us light and direction, however the explosive character of Uranus, and the magnetism of Venus makes us unpredictable and a bit stubborn. In conclusion, we free us from the upper echelons tend to be a little more passionate than natural Librans, we exploit traits such as mediation, control and diplomacy to the maximum, but in turn we have a dominant part of uncontrolled passions that would be the tail of scorpio we wear.
Picianos of dome
The dome Pisces on the other hand tend to have the mutable characteristic of the natural picis, but the issue of concentration is more important to them due to the presence of the influence of cancer, the creativity that characterizes cancer can be absorbed by the mutability of Pisces. as a distraction, which is why it tends to be a bit difficult for dome Pisceans to concentrate, however they have more to the surface their noble and tender character, their ability to identify with other people, thanks to the influence of their ruling planets Jupiter and Neptune, have great eloquent gifts, and a great capacity for empathy with others, their firmness in the face of complicated situations is strengthened and thus they also represent the maximum perseverance of what they seek or want.
---
---
Aries de cúpula
El Aries de cúpula, este también mantiene el centro de Aries que es la cabeza el pensar a detalle y calcular cada error o cada situación que quiera empezar o emprender, así también obtiene el coletazo de la buena fortuna de tauro, de su medición y enfoque, por lo que el Aries de cúpula puede ser extremadamente estructurado y medido, y un poco seco al momento de demostrarle sus sentimientos a su pareja, son mas de pensar que de actuar gracias a la influencia de su planeta regente marte en cuadratura con venus, lo que hace que su carácter sea su mayor debilidad y virtud al mismo tiempo, debilidad debido a que poseen un carácter muy cerrado de mente que la mayoría de las veces puede ocasionar malos entendidos, y virtud en el sentido de que debido a su mismo carácter cerrado tienen un nivel de concentración excepcional, por lo que pueden lograr todo lo que se propongan.
Sagitario de cúpula
El sagitariano de cúpula por otra parte viene con la influencia positiva de capricornio lo que hace que le silencioso y extrovertido sagitario se nos presente de una manera positiva y emprendedora, cuidando y manteniendo aun de igual manera su toque de misterio y de silencio, puesto que no será de muchas palabras, sin embargo posee un gran pode de materialización, los sagitarianos de cúpulas son capaces de hacer realidad cualquier propósito que se imaginen en su mente, gracias a la influencia creadora de su planeta regente y líder, siendo estos respectivamente júpiter y Neptuno, el sagitariano normal tiende a sentir la necesidad de mantenerse en casa, sin embargo la influencia que recibe de capricornio volvera al sagitario de cupula mas explorador y con mas ganas de viajar y conocer.
Dome Aries
The dome Aries, this also maintains the center of Aries, which is the head of thinking in detail and calculating each error or each situation that wants to start or undertake, thus also obtaining the tail of the good fortune of Taurus, of its measurement and focus , so the domed Aries can be extremely structured and measured, and a bit dry when showing his feelings to his partner, they are more about thinking than acting thanks to the influence of his ruling planet Mars square Venus, which makes their character their greatest weakness and virtue at the same time, weakness because they have a very closed-minded character that most of the time can cause misunderstandings, and virtue in the sense that due to their very character Closed have an exceptional level of concentration, so they can achieve anything they set their mind to.
Dome Sagittarius
The domed Sagittarius on the other hand comes with the positive influence of Capricorn which makes the silent and outgoing Sagittarius present us in a positive and enterprising way, taking care of and maintaining its touch of mystery and silence in the same way, since It will not be of many words, however it has a great power of materialization, the domed Sagittarians are capable of making any purpose that they imagine in their mind come true, thanks to the creative influence of their ruling and leader planet, these being respectively Jupiter and Neptune, the normal Sagittarius tends to feel the need to stay at home, however the influence he receives from Capricorn will return the domed Sagittarius more explorer and more eager to travel and learn.
---
---
Bueno, estos son solo algunos de los signos zodiacales de cúpula, cada signo tiene uno de cúpula dependiendo del dia en que se nazca, y la hora también es crucial para identificarse como un signo zodiacal de cúpula o natural, espero que les guste este articulo, si les gusta este tipo de contenido tratare de seguir montando cada uno de los 12 signos de cúpula, bueno hasta acá escribo hoy, como es costumbre ya quiero invitarlos a seguirme a través de mis redes sociales que encontraran mas abajo, y tambien quiero agradecerle a toda la comunidad de
#hive
por permitirnos el espacio para poder ser nosotros mismo a tarves de la escritura, como tambien quiero agradecer a
@naturlamedicine
, por su apoyo constante a mis publicaciones, espero que todos se encuentren bien, les envio muchas luces y bendiciones.
Ingles
Well, these are just some of the dome zodiac signs, each sign has a dome one depending on the day you are born, and the time is also crucial to identify yourself as a dome or natural zodiac sign, I hope you like this article If you like this type of content, I will try to continue assembling with each one of the 12 dome signs, well I am writing here today, as usual I want to invite you to follow me through my social networks that you will find below, and I also want I would like to thank the entire
#hive
community for allowing us the space to be able to be ourselves after writing, as I also want to thank
@naturlamedicine
, for their constant support of my publications, I hope everyone is well, I send you many lights and blessings.