Bienvenidos a este interesante reto de comida vegana, promovido por @lotusshares.
Welcome to this interesting vegan food challenge, promoted by @lotusshares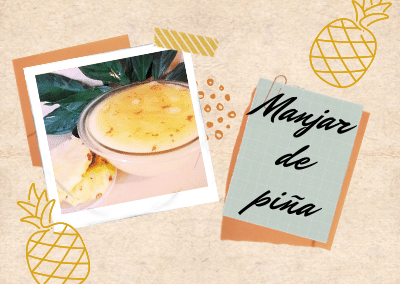 En esta oportunidad, quiero compartir con ustedes una exquisita receta de un tipo de postre muy tradicional en mi paìs (Venezuela), me refiero al manjar de piña, elaborado con piña natural, harina de maìz (maicena)y azúcar de caña, cumpliendo con las condiciones del concurso: -un ingrediente 'savory' (maìz) -un ingrediente 'sweety'(piña).
El manjar de piña es un postre delicado, aromàtico y refrescante que suele consumirse frío como merienda o acompañando tortas y bizcochos.
A continuaciòn les dejo la receta:
n this opportunity, I want to share with you an exquisite recipe for a very traditional type of dessert in my country (Venezuela), I mean the pineapple delicacy, made with natural pineapple, corn flour (cornstarch) and cane sugar, complying with the conditions of the contest: -a 'savory' ingredient (corn) -a 'sweety' ingredient (pineapple)
The pineapple delicacy is a delicate, aromatic and refreshing dessert that is usually eaten cold as a snack or with cakes and biscuits.
Here is the recipe:
...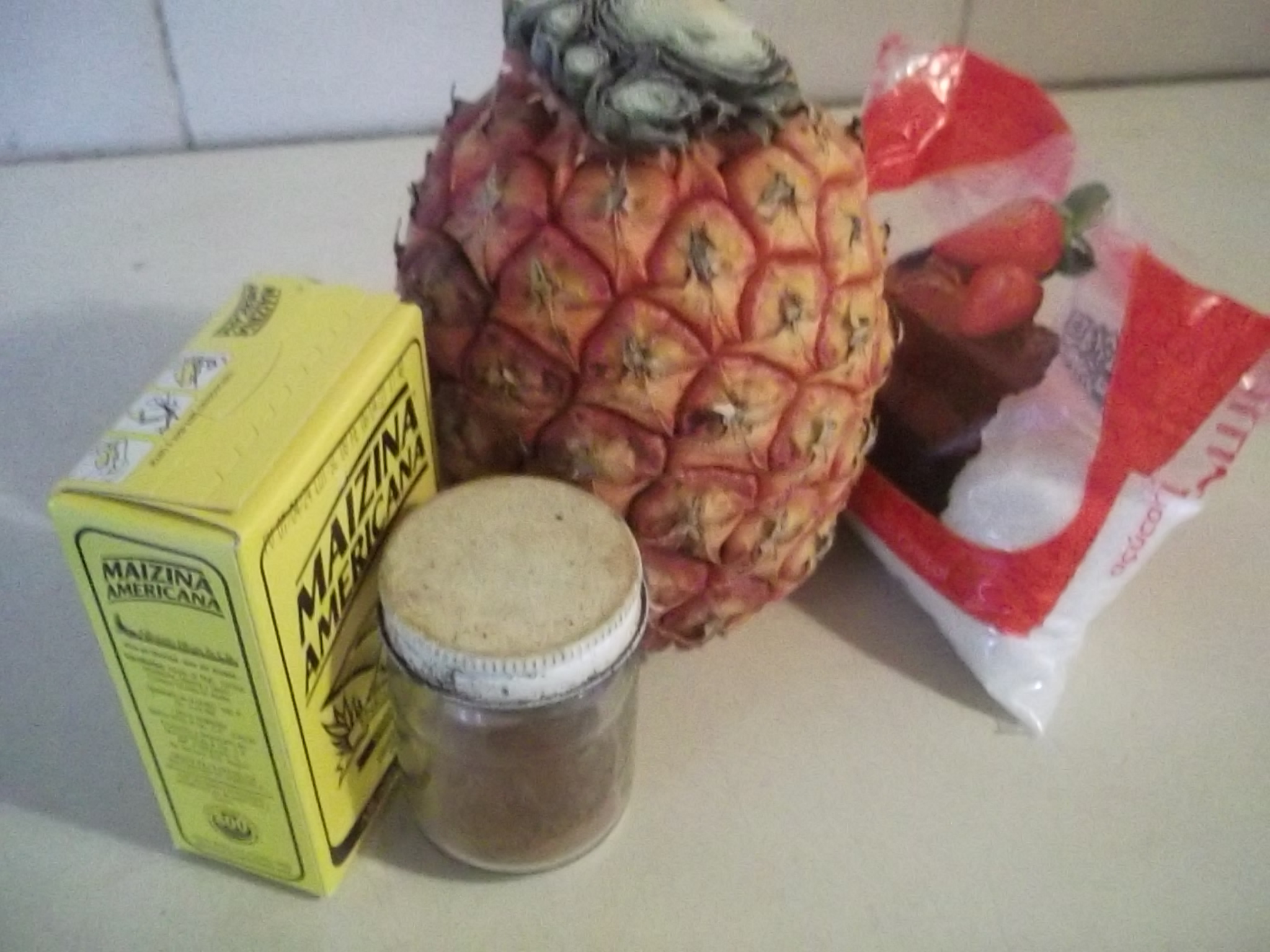 Ingredientes para la preparaciòn/
Ingredients for the preparation
Una piña mediana y madura
1 lt. de agua
1 taza de azùcar
1 taza de maizina o
almidòn de maìz
cucharadita de vainilla
canela para decorar (al gusto)
Procedimiento:
Pelar y picar en trozos la piña. Procesar en la licuadora con medio litro de agua. Colar el zumo.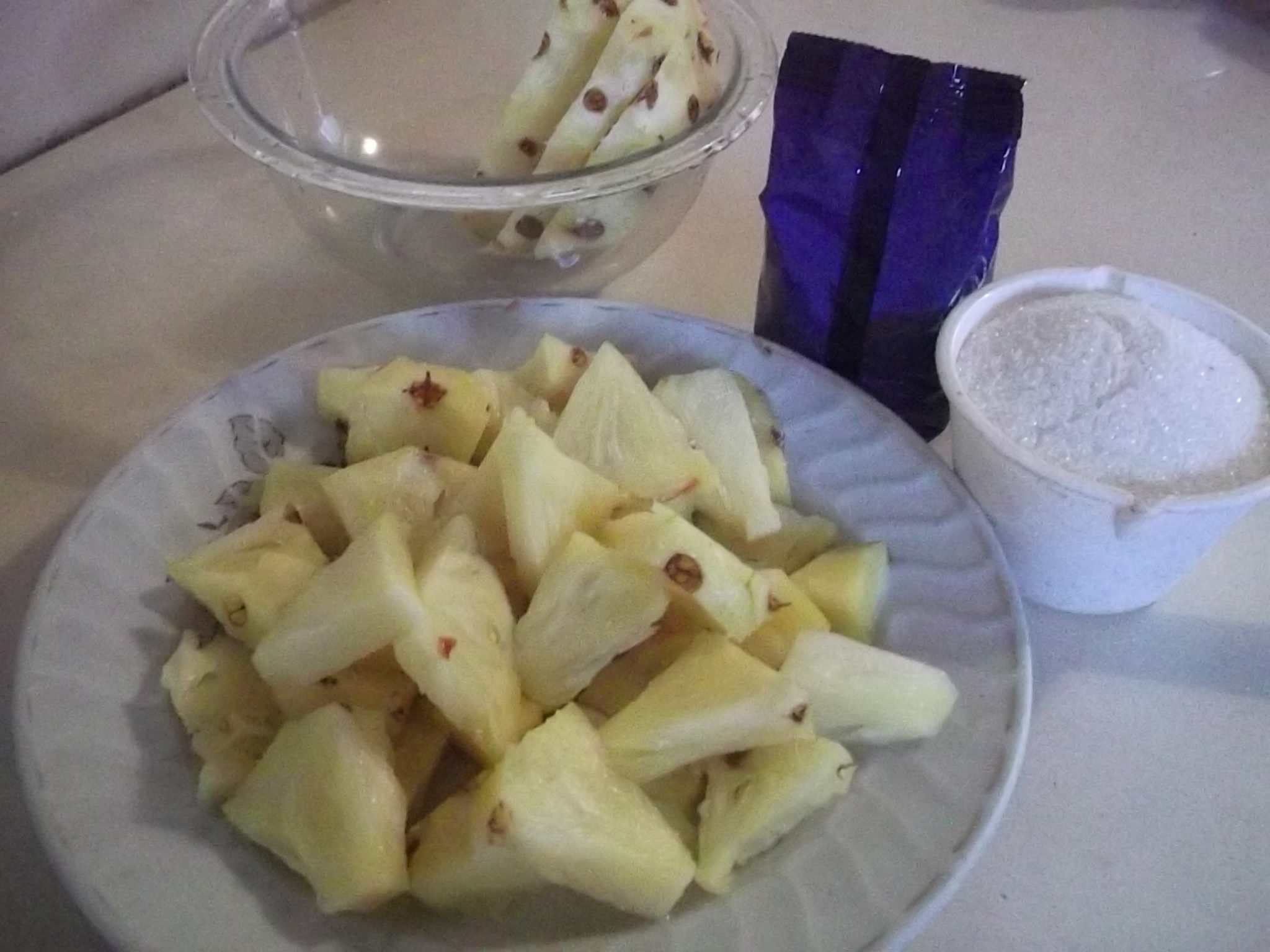 Diluir la maicena en el otro medio litro de agua y luego unir con el zumo y el resto de los ingredientes en la licuadora.
Esta mezcla se cocina en una olla hasta que hierva y espese.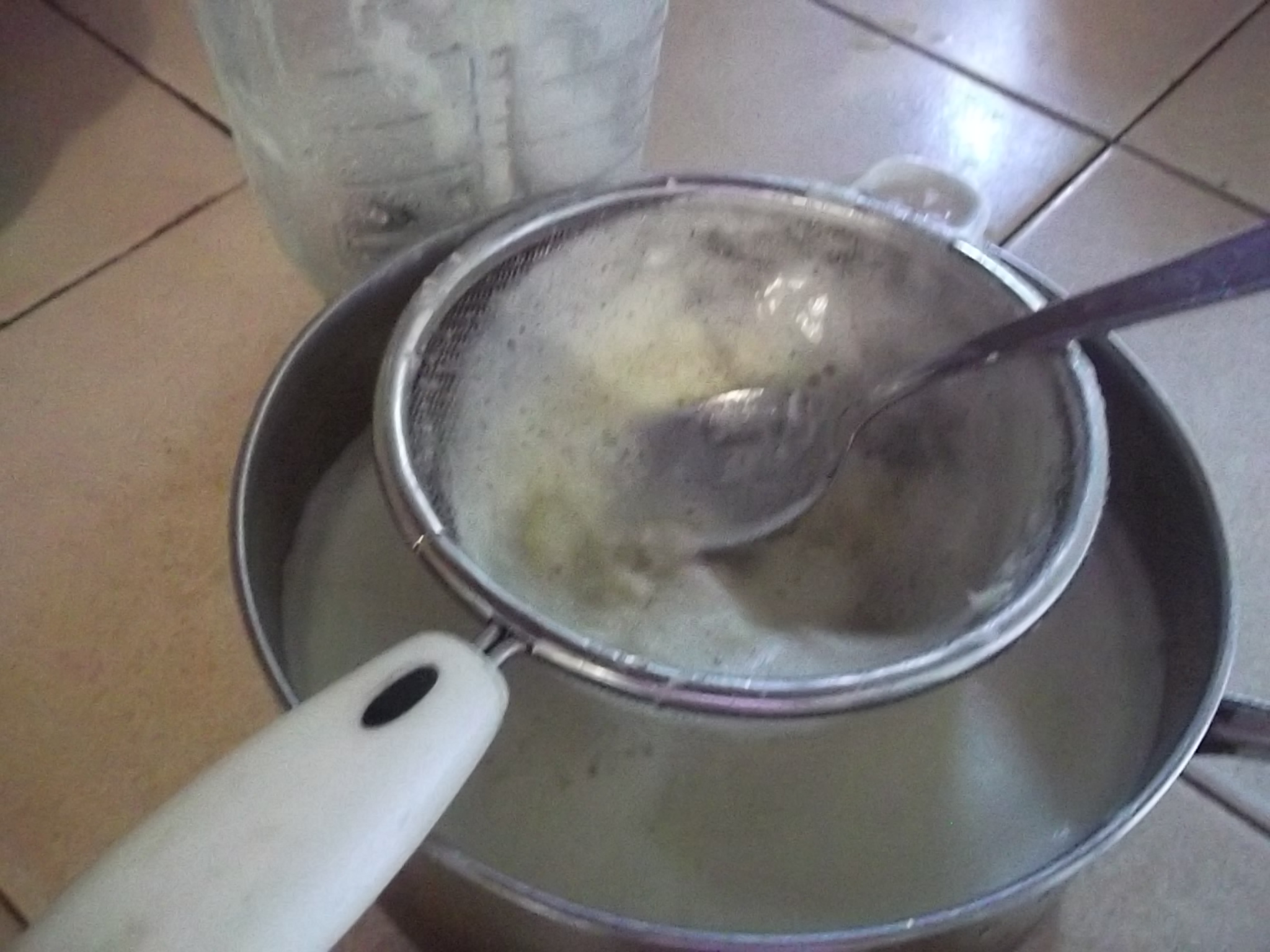 Se vierte en un recipiente y se deja reposar por 1 hora, luego se enfria en la nevera hast que cuaje y pueda desmoldarse. Se decora con pedacitos de piña y canela en polvo.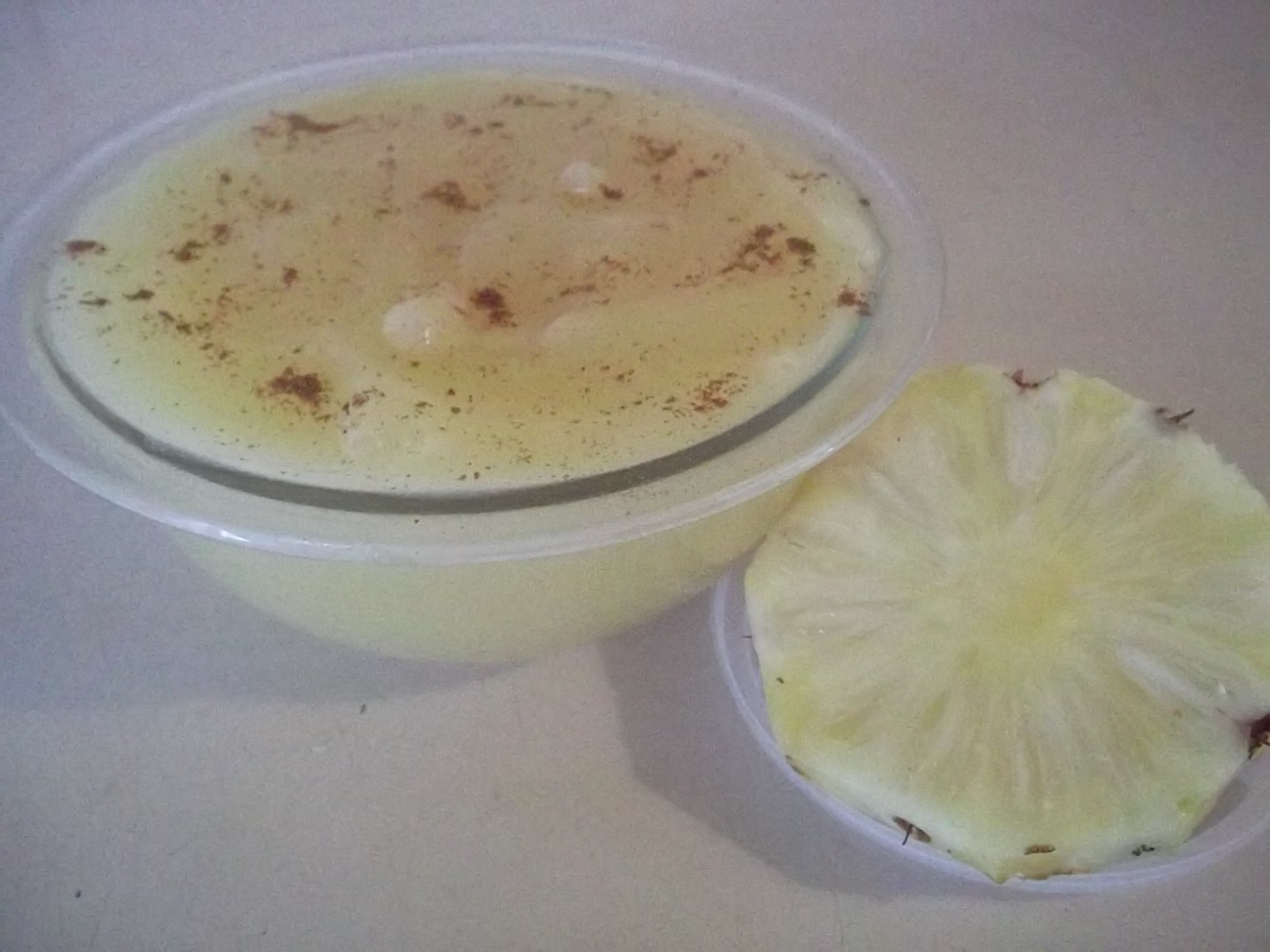 Esta receta rinde para unas ocho porciones
A medium ripe pineapple
1 lt. of water
1 cup of sugar
1 cup of cornstarch or
cornstarch
teaspoon vanilla
cinnamon to decorate (to taste)
Process:
Peel and chop the pineapple. Process in a blender with half a liter of water and strain the juice.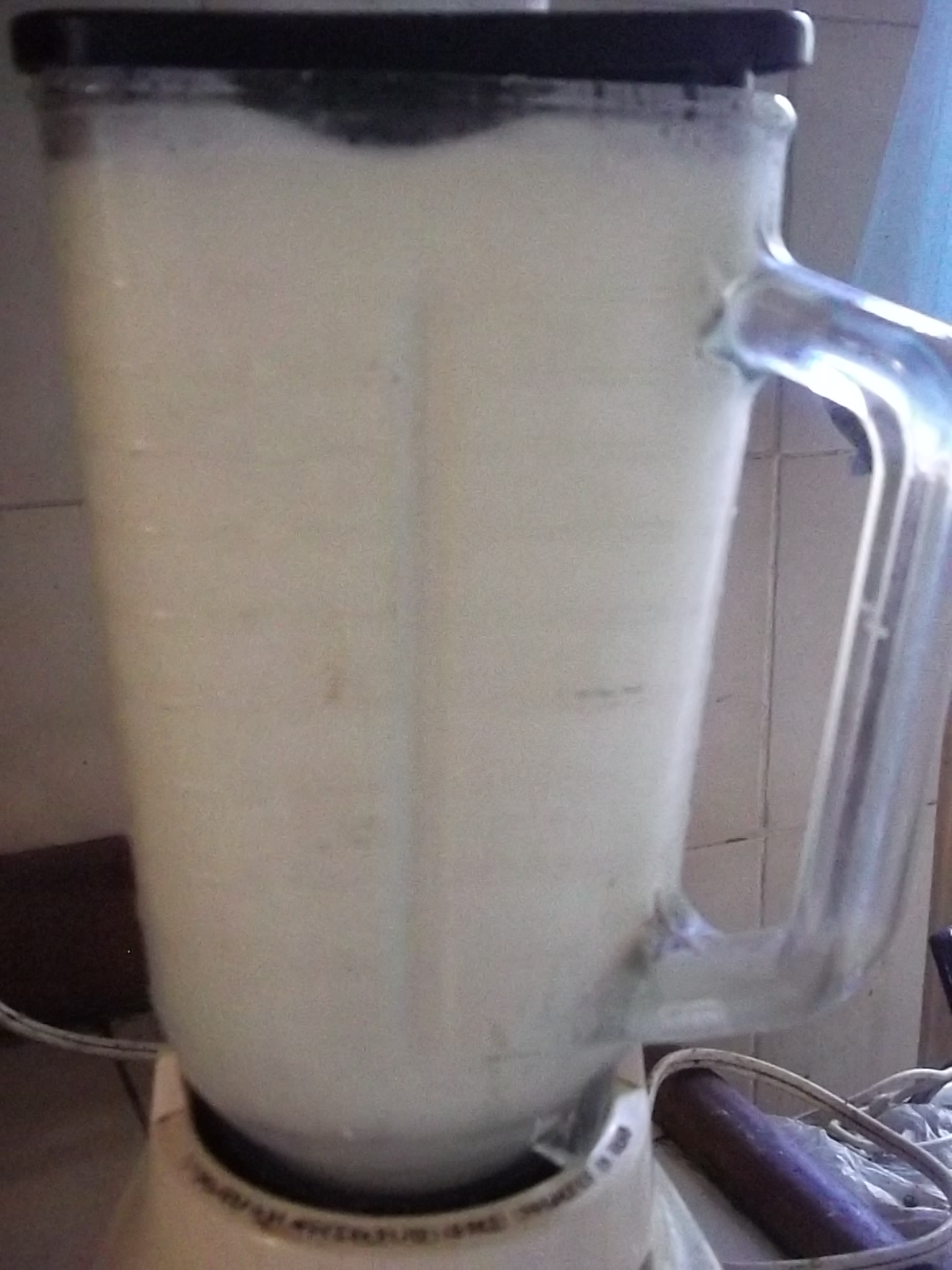 Dilute the cornstarch in the other half liter of water and then combine with the juice and the rest of the ingredients in the blender.
This mixture is cooked in a pot until it boils and thickens.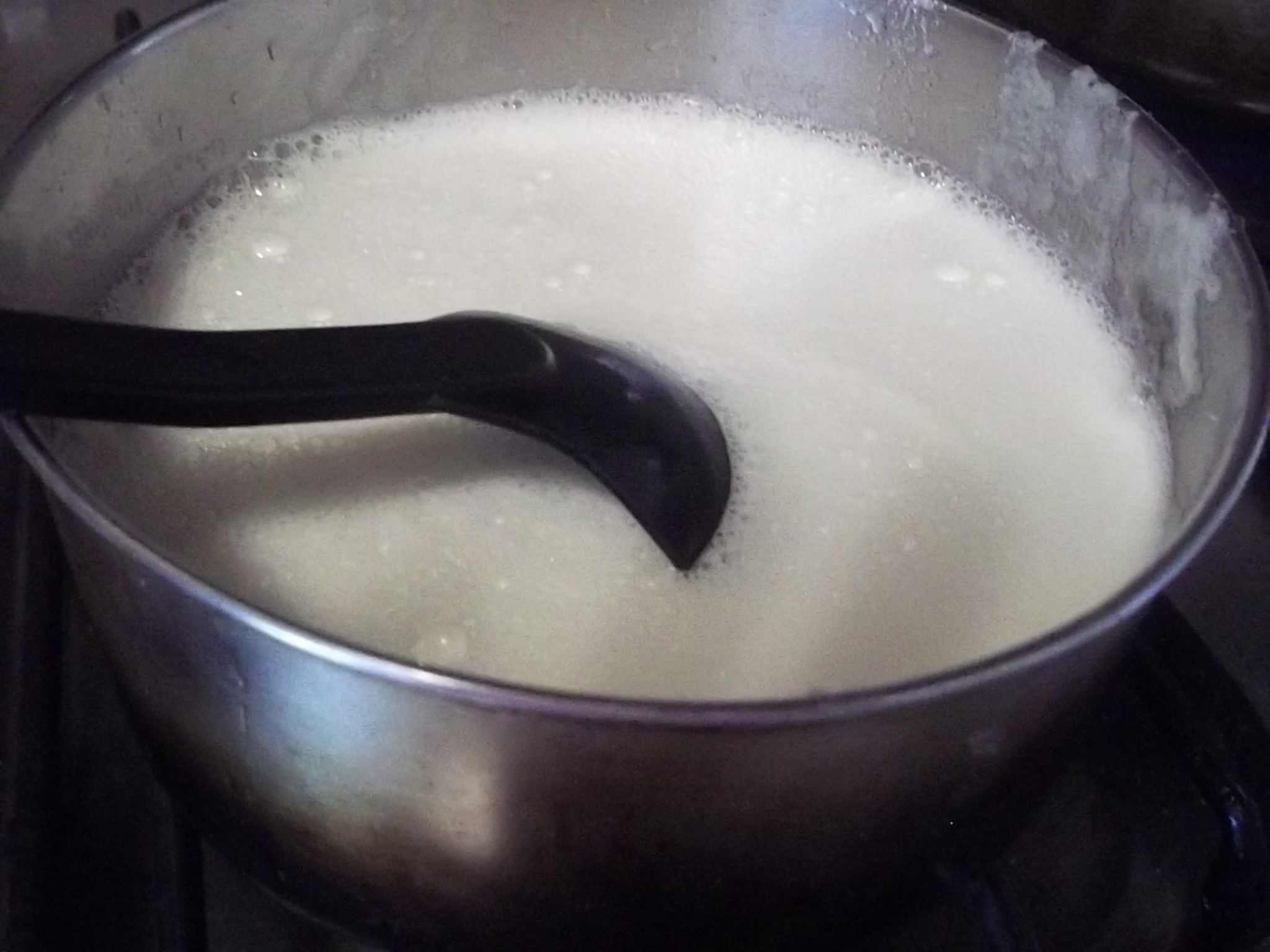 It is poured into a container and left to rest for 1 hour, then it is cooled in the refrigerator until it sets and can be removed from the mold. Garnish with pineapple pieces and ground cinnamon.
This recipe makes about eight servings.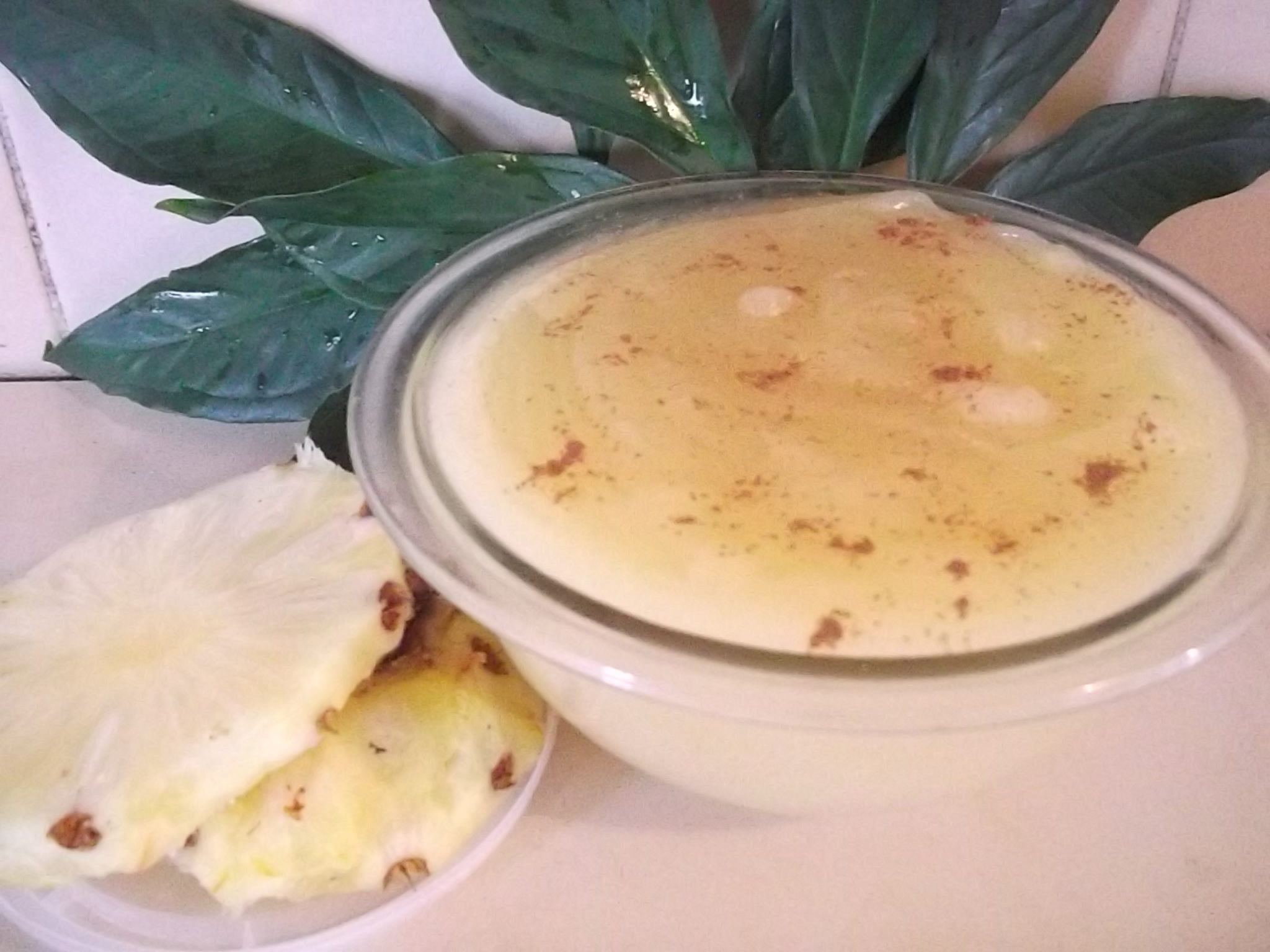 Tropical y delicioso./Tropical and delicious.
.

Gracias por leer / Thanks for read
Fotos de @cbuendia57/Photos by @cbuendia57
Primera imagen editada con Canva/ First image edited with Canva