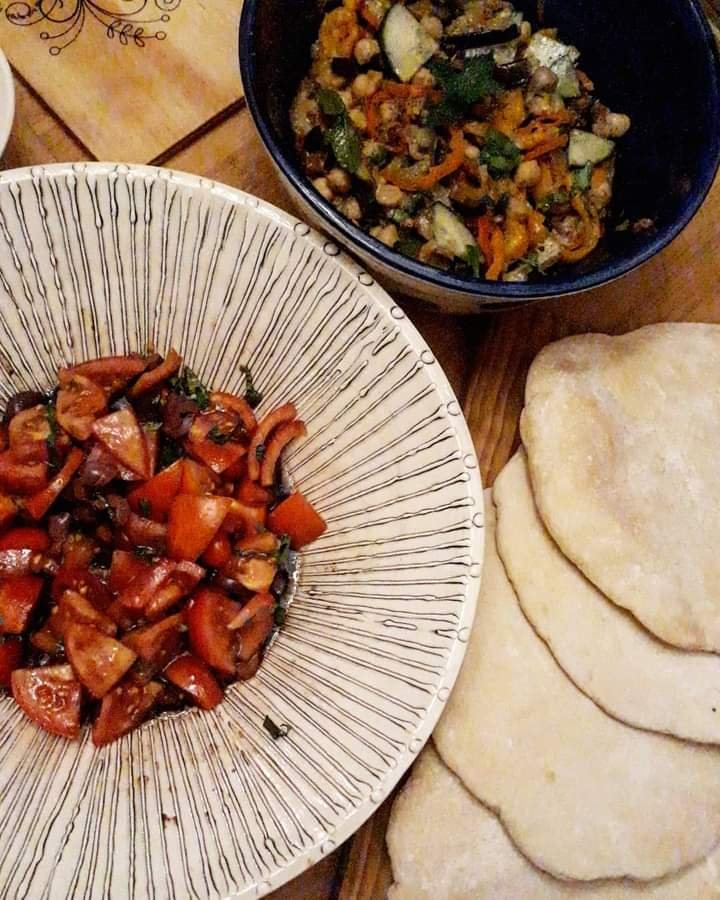 Another seasonal supper for meat free Monday. The never boring tomato (we are up to 23kg and 130+ tomatoes and still counting - The Husband, anyway) and olive salad, this time with balsamic rather than apple cider vinegar.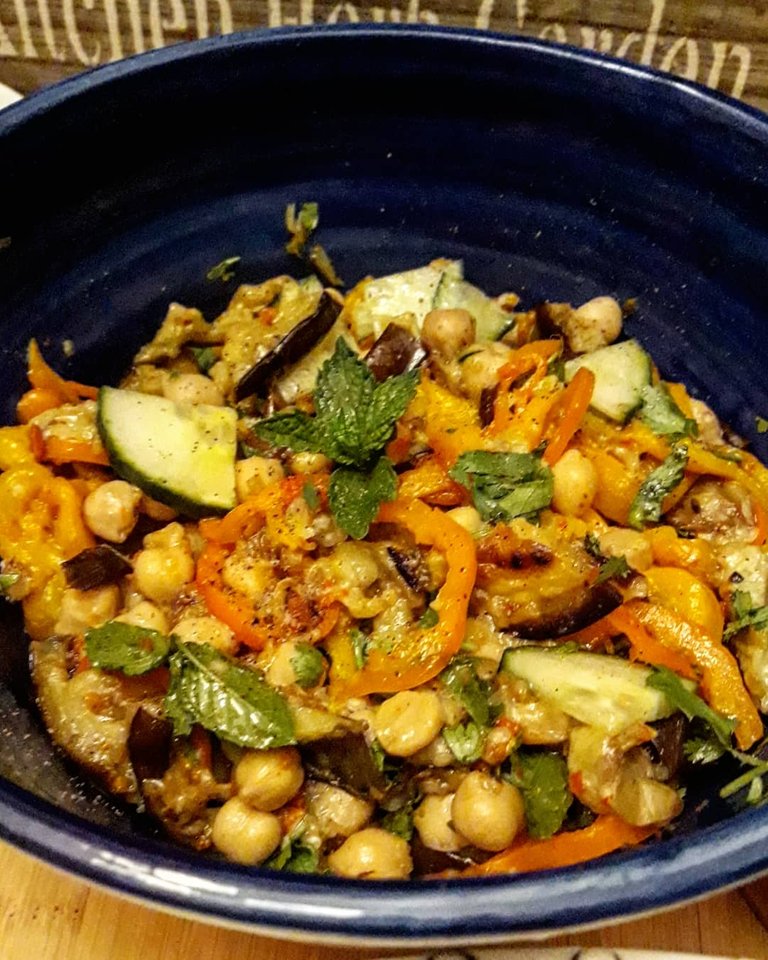 With that went a Mediterranean inspired brinjal and chickpea salad using harissa and sweet peppers pulled together with the winning combination of dhanya (coriander/cilantro) and fresh mint.
Next time - and there will be a next time, and yes I made notes - I will serve it with tzatziki and in pita pockets rather than on top of flatbreads.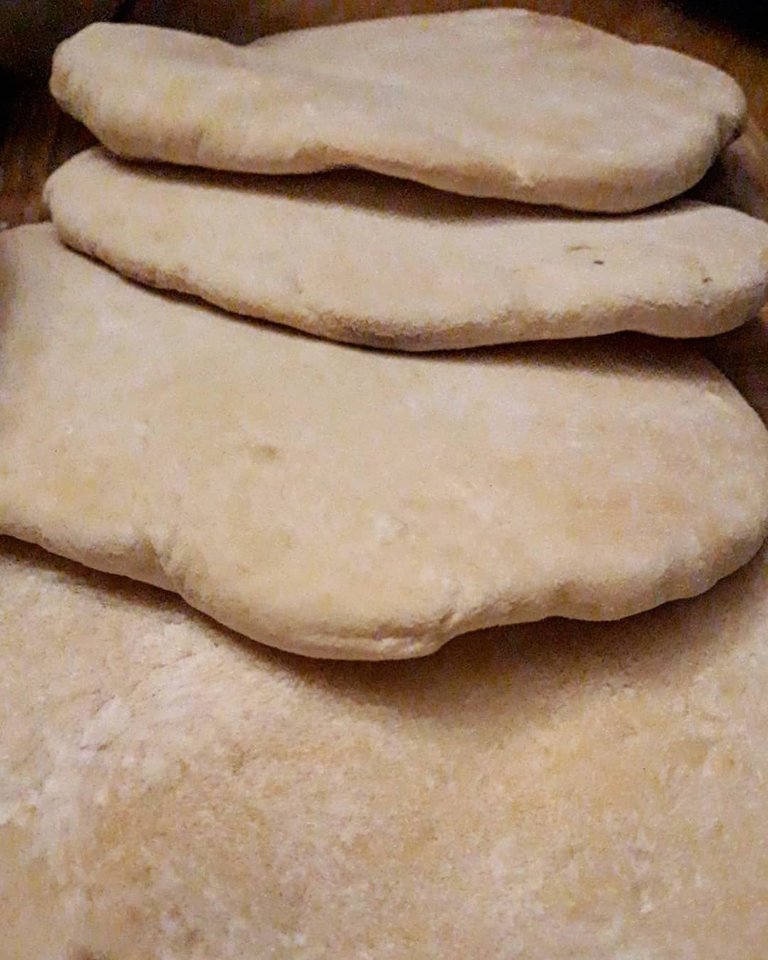 Happily, I didn't haven to make these last night - I had frozen them after last week's supper. Yesterday was a "proper", long Monday...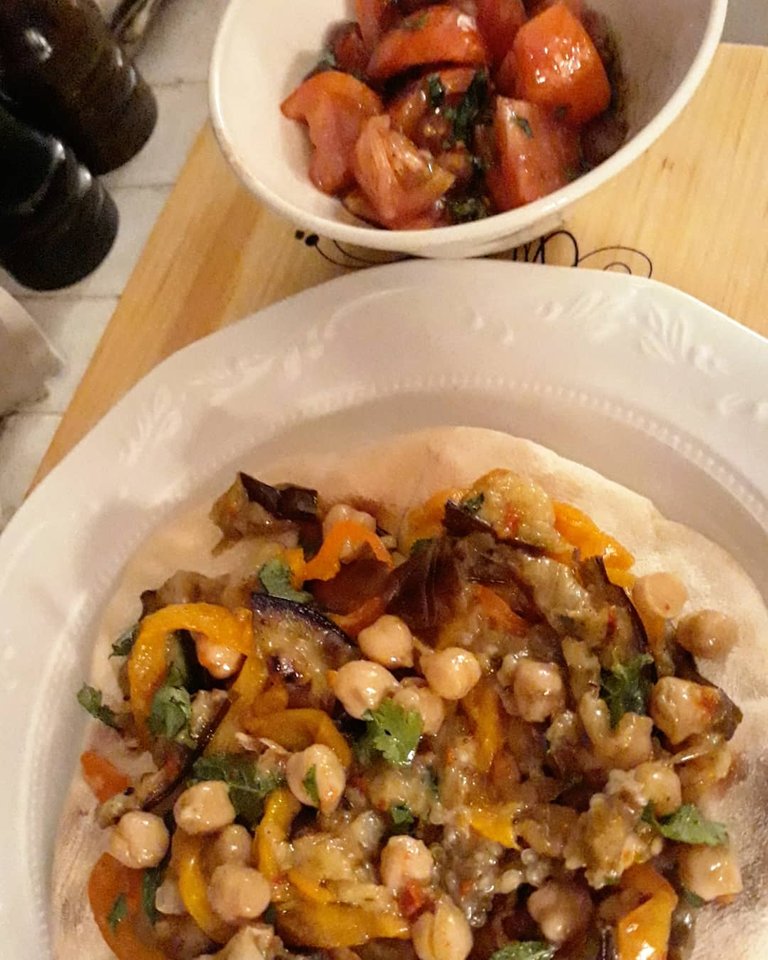 Another vegan meal The Husband ate with gusto. So much for a small portion left over (not!) for lunch!!
Until next time, be well
Fiona
The Sandbag House
McGregor, South Africa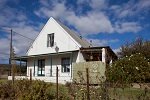 Photo: Selma
Post Script
In search of English writing, research and editing services, look no further: I will help you with
writing - emails and reports, academic and white papers formal grammar, spelling and punctuation
more information here
If this post might seem familiar, it's because I'm doing two things:
re-vamping old recipes. As I do this, I plan to add them in a file format that you can download and print. If you download recipes, buy me a coffee. Or better yet, a glass of wine....?
and "re-capturing" nearly two years' worth of posts.
I blog to the Hive blockchain using a number of decentralised appplications. From Wordpress, I use the Exxp Wordpress plugin. If this rocks your socks, click on the image below to sign up -


Image: @traciyork
I also share my occasional instagram posts to the crypto blockchain using the new, and really nifty phone app, Dapplr. On your phone, click the icon below, and give it a go.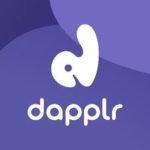 Posted using Dapplr