Help us to start a long term social impact proyect by donating hive to @fundaciondiyocoi.
Since some months ago, @auelitairene and i started @adiwathrive seeking to give organic feedback and interaction, being a bilingual bridge for engagement and seeking to giveaway the vibes we have to the community, what moved us to do this have been to support and spread awareness about @fundaciondiyocoi at the same time were helping then trough %rewards on all @adiwathrive post.
Also i managed to have some @theycallmedan upvotes connected to the foundation trough the hive community leaders initiatives and we give those. Upvotes daily having as a filter @adiwathrive curation proyect
All of this can't be posible without @tribesteemup, @naturalmedicine and @roger.remix, special shoutout to @riverflows <3
With all this energy we managed to aware people about the wotujja community and even we noticed we're the first search on Google if You go and wrote "Wotujja community" and as we started this from passion and from scratchs we are going to do a trip this december 8 to the Amazon to make an audiovisual recording and bring fresh new content to the internet and opening the information of them to the blockchain.
So far we budgeted 505$ on a past concert and thats the 50.5% of what do we need to pay trip expenses thanks to tokensmart and the whale community trough a first fundraising concert that have been a wonderful experience capable to unite us all on a vibe of gratitude, coincidencially this vibe happened on thanksgiving.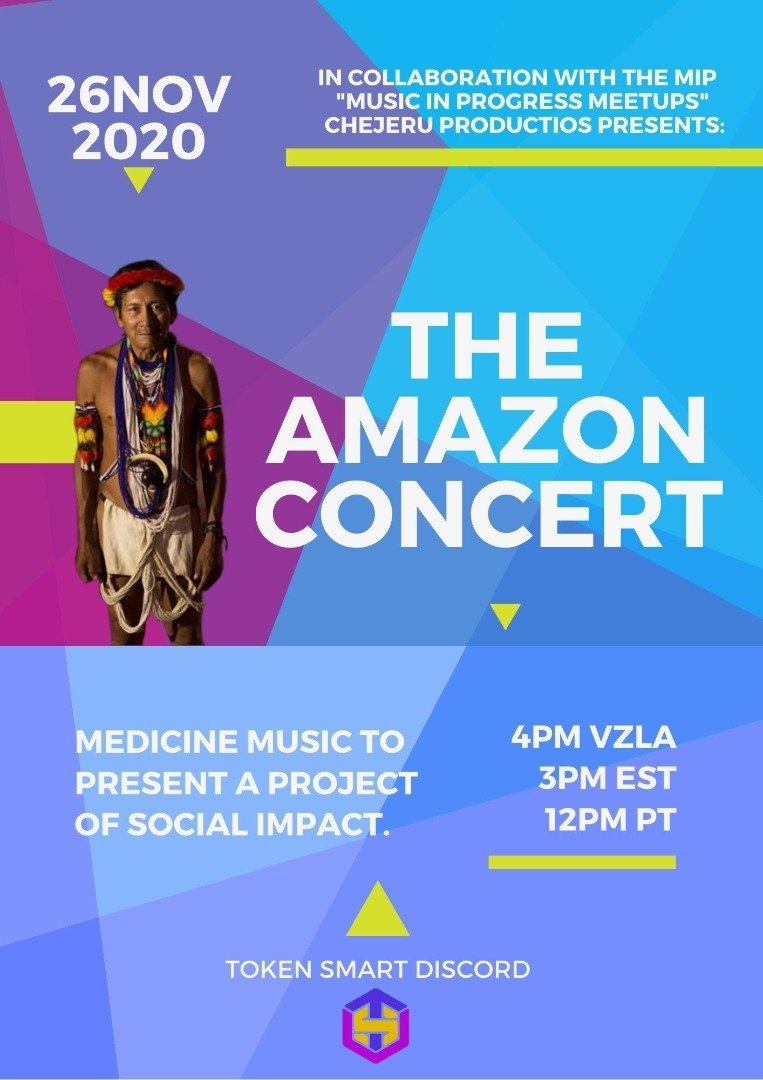 Now i make a call to action to the hive community to RT this post on Twitter and share trough all the honeycomb this vibe seeking to support and nurture Amazon on Venezuela to longterm.
So i present You with the assistance of all my invited music friends this fundraising concert, where we are going to share music with message and we're going to do an insight about what are going to do on the Amazon and how we're going to spread all the updates of production and post production of this content that is going to be posted on @fundaciondiyocoi, where we can connect roots to wireless.
When and where?
December 4th on Naturalmedicine Discord server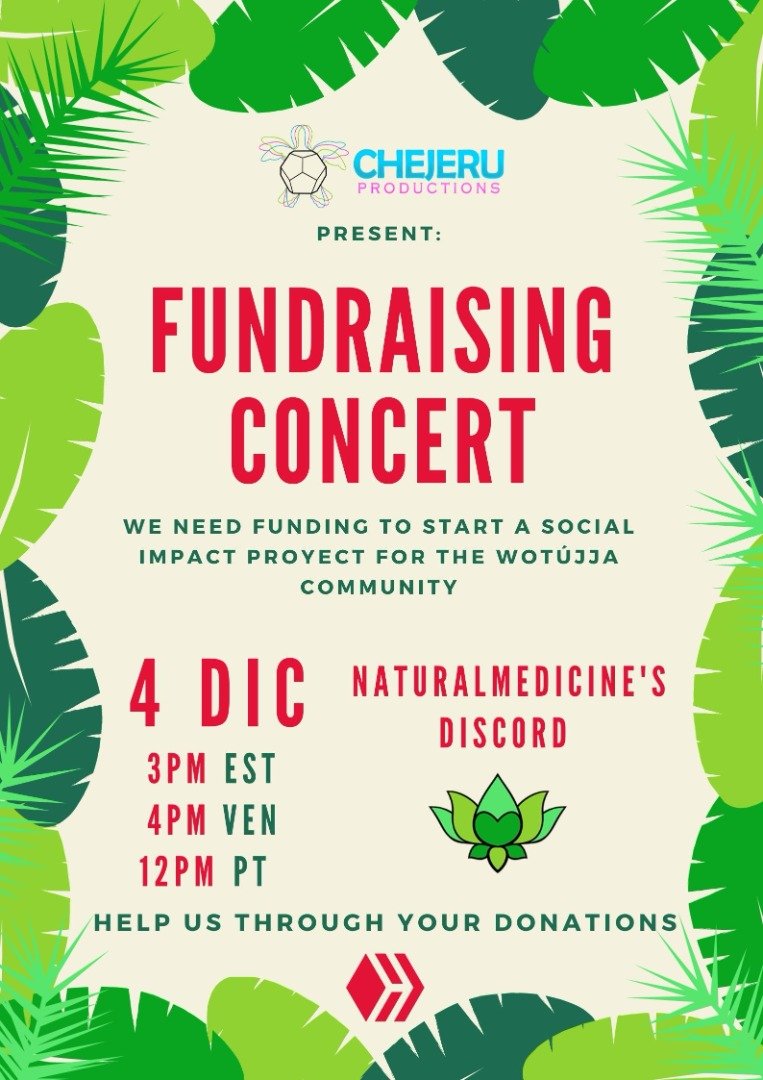 So far all the tips I have received from users have given me to acquire all the minimum equipment necessary to make an audiovisual record and given the context-country where I live, things would not have been possible otherwise, because it has taken me three years of work and deepening in this technology and in various areas related to audiovisual production and art to synthesize the idea of these musical spaces for the benefit of the human family.
However, I need your help to start this project in order to cover the costs of travel, food and stay for two weeks. We will work in contact with nature and prone to natural chaos during this work, which is a great blessing as we will be able to be in contact with a sacred land.
I have faith in this initiative that also in a personal way, you will be able to help Irene who is my companion on the way to what she can win in the fight against cancer through the ñua medicine in the hands of the grandfather Rufino on the Amazon.
ADIWA!