Efecto positivo de las plantas en los humanos. | Positive effect of plants on humans.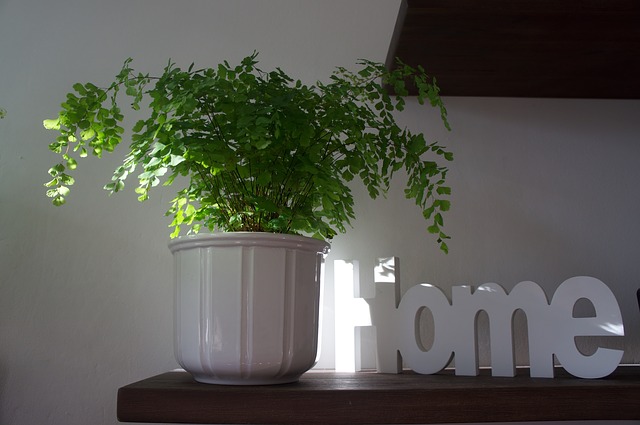 Source: Pixabay
Hola amigos de
#Hive
bienvenidos de nuevo a mi blog, un gusto saludarles desde Venezuela.
Hello friends of #Hive welcome back to my blog, a pleasure to greet you from Venezuela.
Hace unos días estuve viendo en la TV un documental y en él se hablaba del efecto que tienen las plantas sobre nosotros, encontré el tema muy interesante quizás porque me gustan mucho las plantas, lo cierto es que ese documental me motivó a aunar más en el tema y compartirlo con ustedes, espero que sea de su agrado.
A few days ago I was watching a documentary on TV and it talked about the effect that plants have on us, I found the subject very interesting perhaps because I like plants a lot, the truth is that this documentary motivated me to join more on the subject and share it with you, I hope it is to your liking.

Tener plantas en nuestros hogares es algo que viene sucediendo desde hace mucho tiempo, mayormente el uso que se les daba a las plantas era meramente decorativo o bien en algunos casos medicinal pero eso ha cambiado en los últimos años.
Having plants in our homes is something that has been happening for a long time, mostly the use that was given to the plants was merely decorative or in some cases medicinal but that has changed in recent years.
La afición por las plantas ha crecido considerablemente, quizás por el hecho de que las personas quieren acercarse más a la naturaleza y alejarse un poco del entorno urbano, lo cierto es que las plantas han servido para este propósito; tanto es así que ahora es común ver que se obsequien plantas como regalos para amigos y familiares.
The fondness for plants has grown considerably, perhaps due to the fact that people want to get closer to nature and move away from the urban environment. The truth is that plants have served this purpose, so much so that it is now common to see plants given as gifts to friends and family.
Antiguamente se tenía la falsa creencia de que tener plantas dentro de nuestras casas o en espacios cerrados no era recomendable pues "nos roban el oxígeno" pero afortunadamente ha quedado claro que eso no es cierto, al contrario se ha demostrado que las plantas tienen efectos positivos sobre las personas, dichos efectos van en distintos aspectos, por ejemplo:
In the past, people had the false belief that having plants inside our homes or in closed spaces was not recommended because "they steal our oxygen" but fortunately it has become clear that this is not true, on the contrary, it has been demonstrated that plants have positive effects on people, these effects go in different aspects, for example:
Mejoran nuestras mentes. | They improve our minds.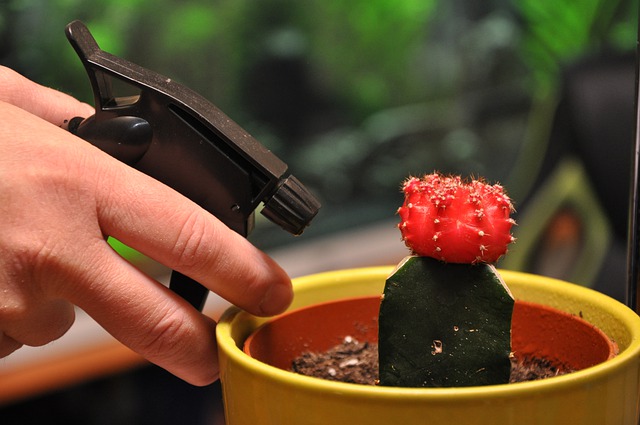 Source: Pixabay
Las plantas cumplen un rol importante en la psicología de quienes las tienen cerca y se dedican a ellas, se ha demostrado que poseen el poder de mejorar nuestros niveles de estrés al estar en contacto directo y continuo con ellas, es decir, personas que dedican parte de su tiempo a cuidarlas y atenderlas, esto se conoce como efecto hortícola
Plants play an important role in the psychology of those who have them close to them and are dedicated to them, it has been demonstrated that they have the power to improve our stress levels by being in direct and continuous contact with them, that is, people who dedicate part of their time to take care of them and attend to them, this is known as the horticultural effect
Se sabe también que al exponernos al aire libre y observar el avance y crecimiento de nuestras plantas el cerebro libera endorfinas, lo que produce una sensación de bienestar y felicidad (seguro que quienes tienen plantas conocen esta sensación) lo que ayuda a mantener la salud del cuerpo humano, además que ayudan mejorar nuestra concentración y nos hacen sentir más empatía por lo que nos rodea, en pocas palabras mejoran nuestro bienestar mental y emocional.
It is also known that when we expose ourselves to the open air and observe the progress and growth of our plants, the brain releases endorphins, which produces a feeling of wellbeing and happiness (surely those who have plants know this feeling) which helps maintain the health of the human body, also that they help improve our concentration and make us feel more empathy for what surrounds us, in short they improve our mental and emotional well-being.
Ayudan a nuestros cuerpos. | They help our bodies.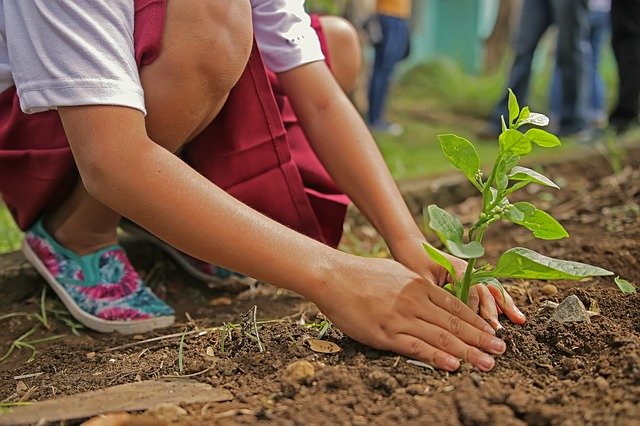 Source: Pixabay
En cuanto a nuestros cuerpos las plantas también aportan beneficios más allá de sus usos medicinales; es bien sabido que son capaces de absorber gases contaminantes y tóxicos como el dióxido de carbono, lo que nos provee un ambiente más limpio y purificado. No conforme con esto las plantas son capaces de reducir el ruido hasta cierto punto y además aportan cierta humedad y frescura a los ambientes donde se encuentren lo que significa que quienes tengan plantas a su alrededor, cuentan con seres que ayudan a purificar y mejorar el lugar y por ende la salud de quienes estén alrededor.
As for our bodies, plants also bring benefits beyond their medicinal uses; it is well known that they are capable of absorbing polluting and toxic gases such as carbon dioxide, which provides us with a cleaner and purified environment. Not only are plants capable of reducing noise to a certain extent, but they also bring a certain amount of moisture and freshness to the environments where they are found, which means that those who have plants around them have beings that help purify and improve the place and therefore the health of those around them.
Embellecen nuestros hogares. | They beautify our homes.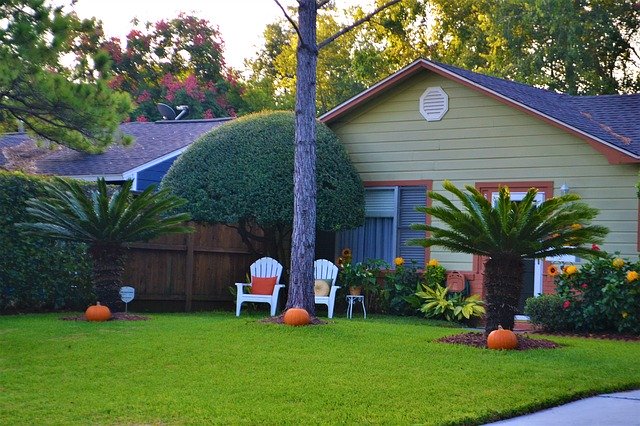 Source: Pixabay
Este es quizás el beneficio más conocido de nuestras nobles plantas ya que estas se usan como elementos decorativos en nuestros hogares desde hace mucho. Las plantas al ser ubicadas en lugares adecuados ciertamente aportan belleza pero no solo eso ya que una planta es capaz de dar vida y color a zonas austeras o vacías en nuestros entornos, además algunos las usan como elementos holísticos (Feng Shui) por ejemplo.
This is perhaps the best known benefit of our noble plants since they have been used as decorative elements in our homes for a long time. Plants, when placed in the right places, certainly bring beauty but not only that, since a plant is capable of giving life and color to austere or empty areas in our surroundings, some use them as holistic elements (Feng Shui) for example.
Hemos conocido solo algunos de los muchos beneficios que nos dan las plantas y estos son quizás la razón por la cual ha aumentado la costumbre de querer rodearnos de estos bellos y nobles seres vivos, y es que cuando nos rodeamos de plantas nos damos cuenta de que sin ellas todo sería más triste y vacío.
We have known only some of the many benefits that plants give us and these are perhaps the reason why the habit of wanting to surround ourselves with these beautiful and noble living beings has increased, and it is that when we surround ourselves with plants we realize that without them everything would be sadder and emptier.
Mis apreciados amigos este ha sido mi pequeño aporte, espero que lo hayan disfrutado, de ser así déjenmelo saber en la caja de comentarios y lo mismo para alguna duda o sugerencia.
My dear friends, this has been my small contribution, I hope you have enjoyed it, if so let me know in the comment box and the same for any questions or suggestions.

Muchas gracias por leerme. | Thank you very much for reading me.
No olviden comentar y compartir. | Don't forget to comment and share.
¡Gracias por visitar mi blog! | Thank you for visiting my blog!

Mis redes sociales:



Translated with www.DeepL.com/Translator (free version)