natural medicine greetings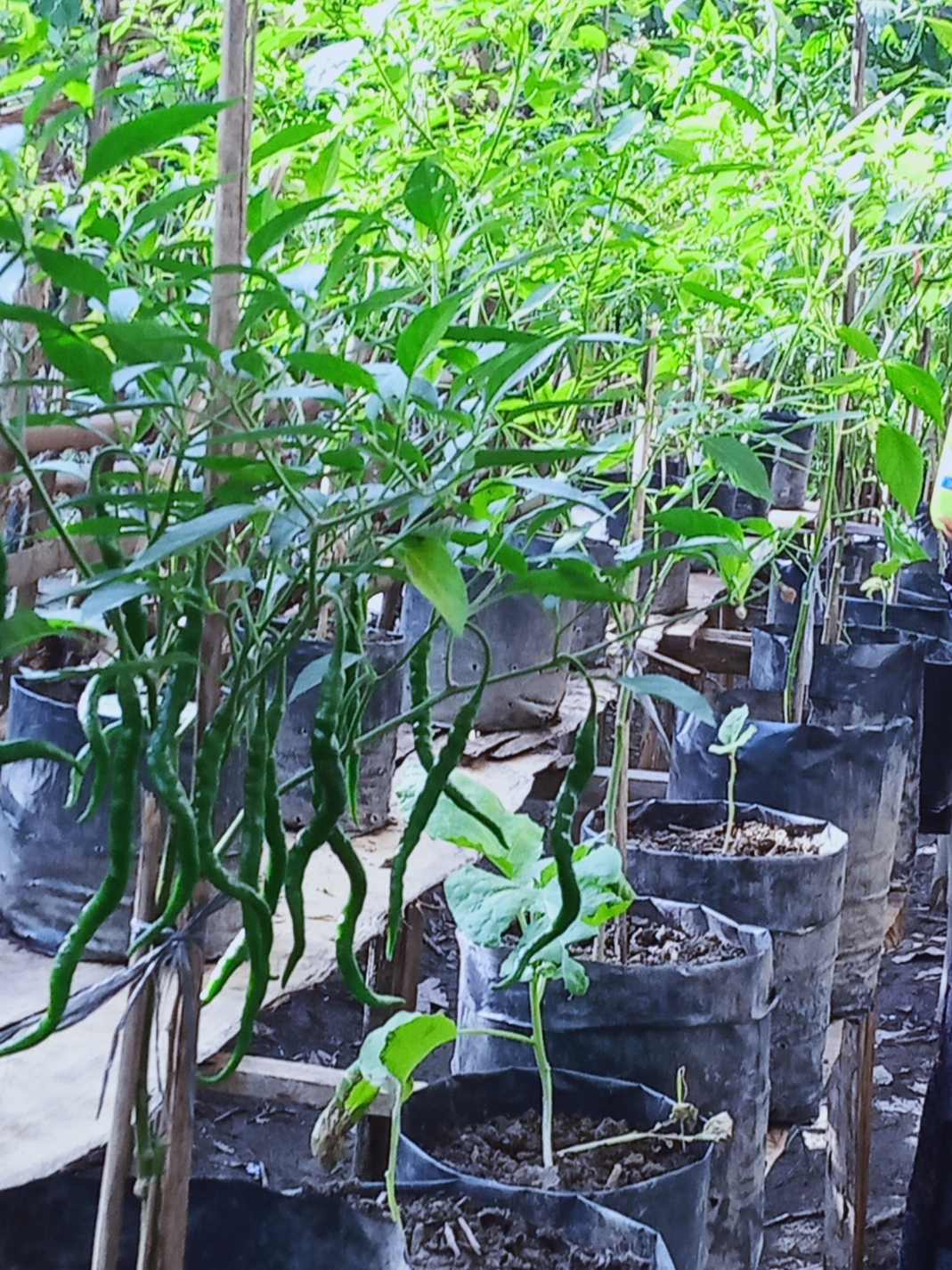 I always try to organize the yard properly so that it always provides benefits for family life such as a playground, a source of food and a source of income. The use of my yard land that I have been doing can support my family's food security by planting several plants for kitchen needs. I have used the yard according to my tastes and desires. I plant productive crops such as ornamental plants, chilies, tomatoes, mangoes. So that by planting productive plants in the yard provides multiple benefits, one of which is physical and spiritual satisfaction.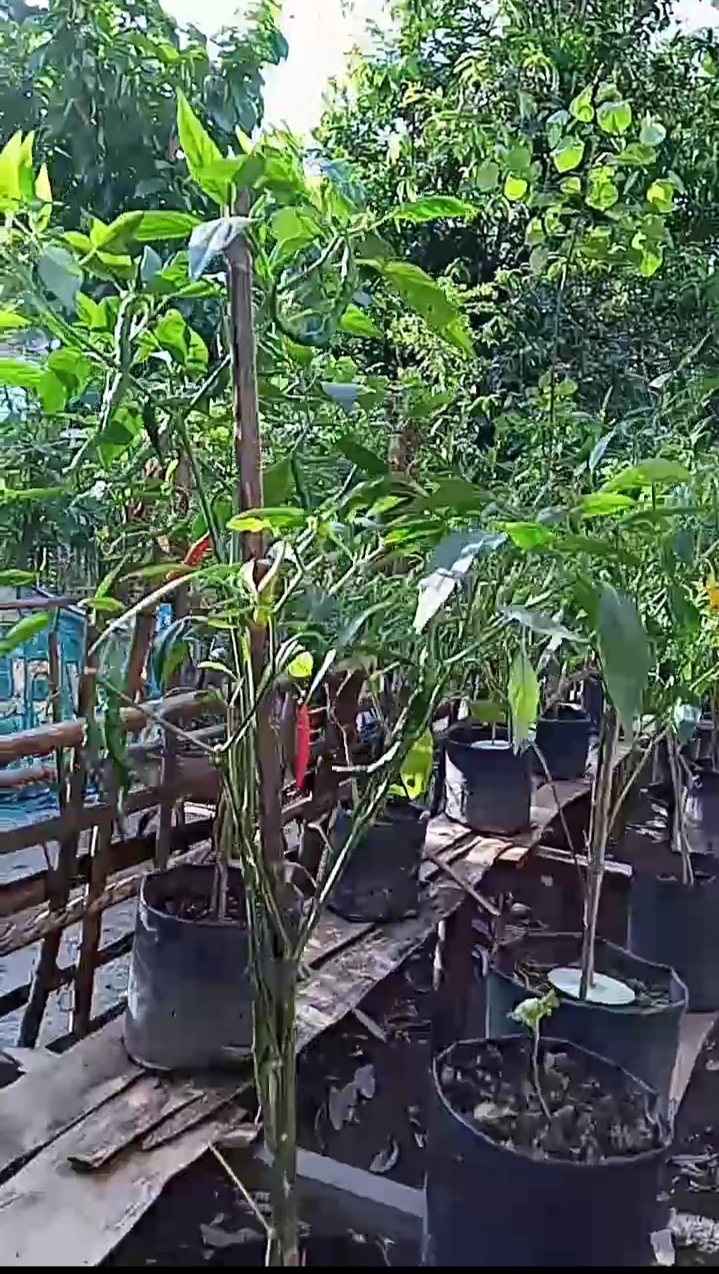 The treatment for the plants that I planted in polybags was somewhat different from those cultivated directly in the open or planted using other media. You can see my cebe plants next to the house and I can monitor them directly through the bedroom window. I have laid out the chili plants to make them look neat and comfortable to look at. I often spend my free time enjoying it. I thought it was beautiful too.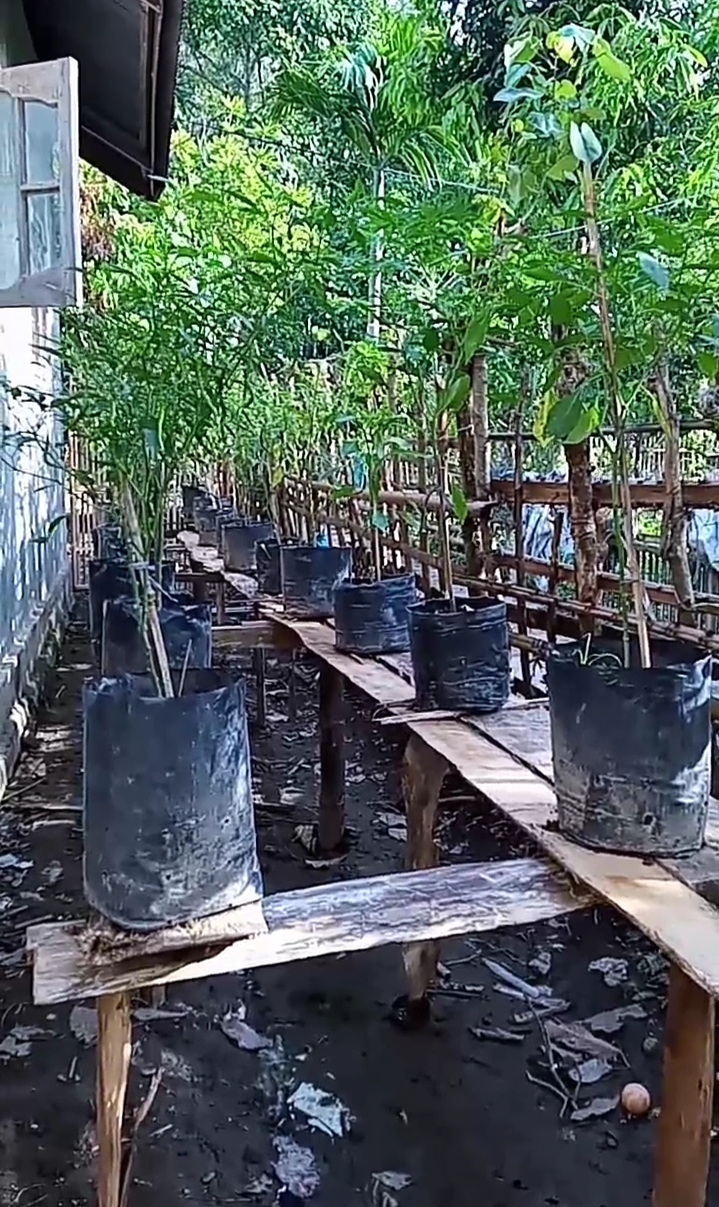 Planting chilies in polybags is not as difficult as imagined, because chili is a type of vegetable that is easy to cultivate, including in regulating the level of sun exposure. If it's too hot and I'm worried that the chili plants will wilt, I move them elsewhere. and there is also I use a protector to reduce heat in the chili plants. I also placed the chilli plants higher up to avoid flood immersion
In terms of planting chilies in polybags there are several steps that I do, starting from selecting seeds, preparing the planting media, and maintenance.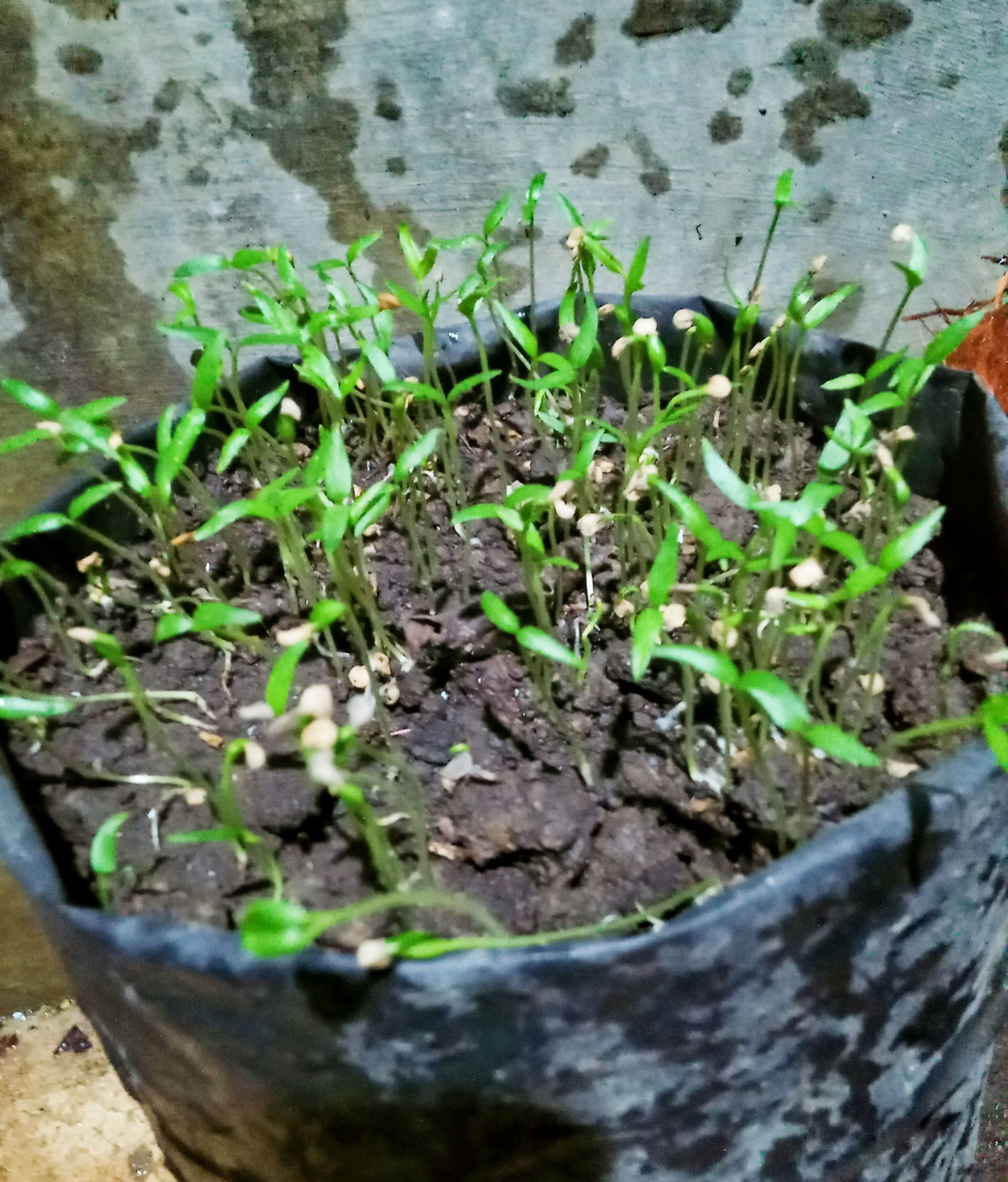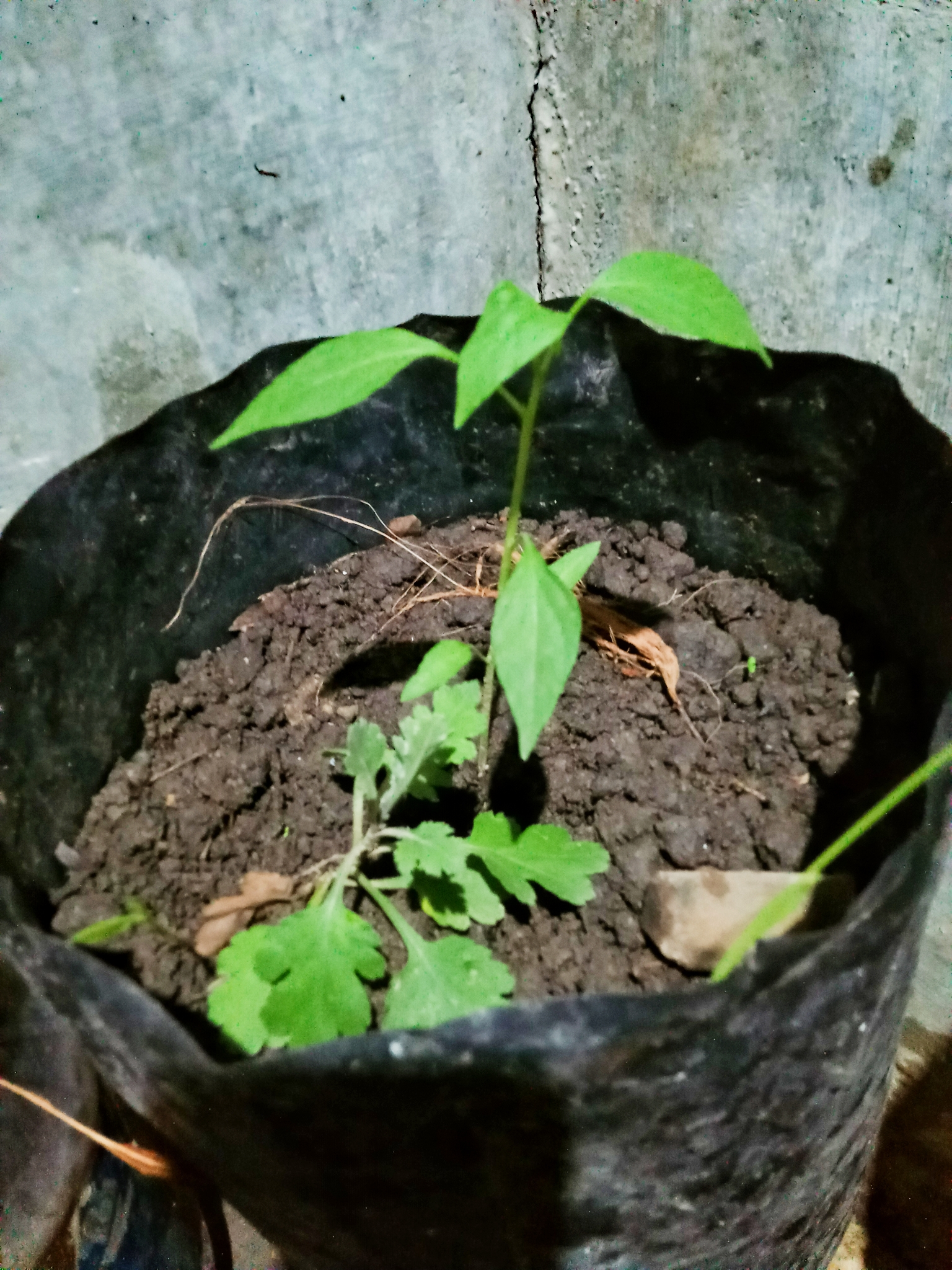 In general, chili cultivation does require a large area of ​​land, but there is nothing wrong with trying to use polybags. Because, some of the conveniences that I have mentioned there are also some other conveniences.
The media I use for the nursery and planting is a mixture of soil, straw charcoal, coconut husk, manure. I dry all the media in advance in the sun. For chilli seeds, I process them directly by choosing ripe, solid and healthy fruits. then I halved and dried in the sun for three days. Before sowing, I first select superior seeds by soaking the chili seeds for 30 minutes. after 30 minutes I threw away the floating chilli seeds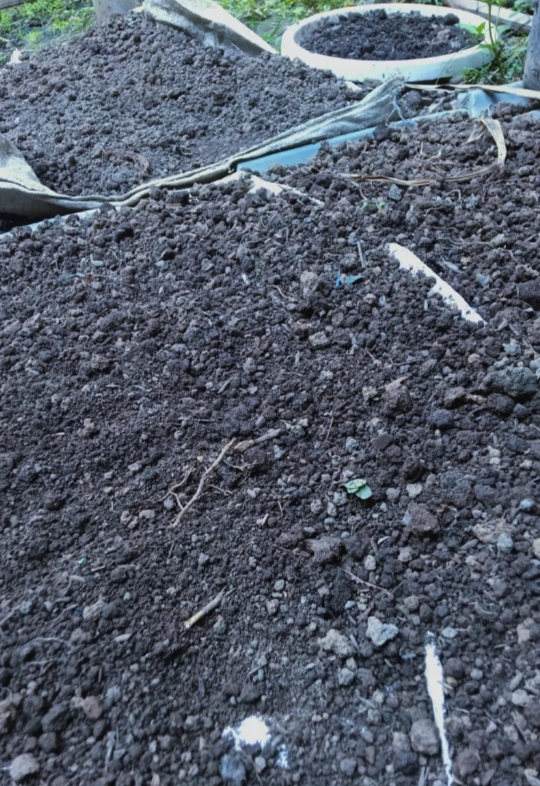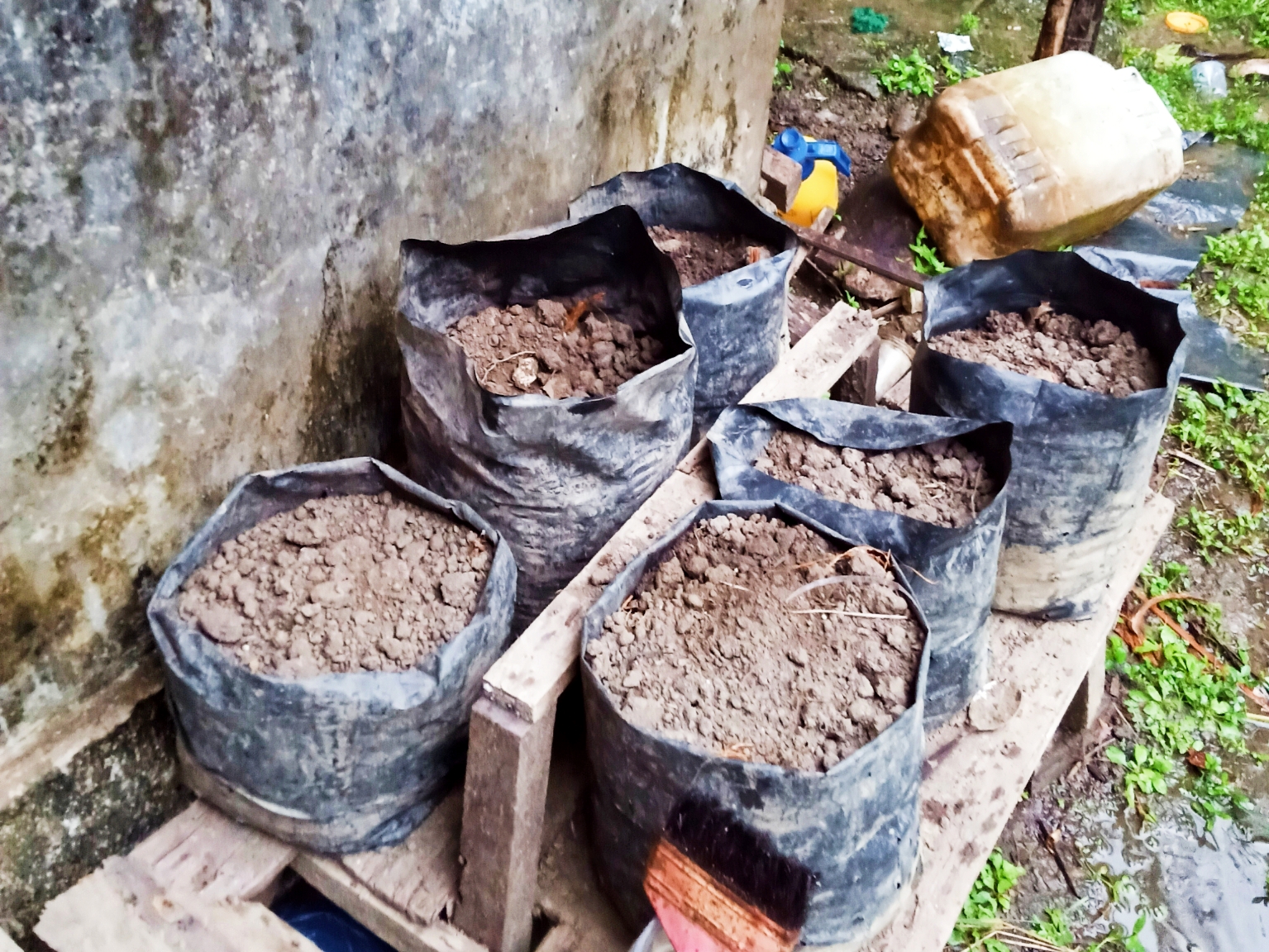 For the care and handling of chilies in polybags so that they are free from disease, namely by controlling pests, I do it naturally. like sprayed with salt water and sprayed from other natural ingredients with a squeeze of papaya leaf water, squeeze the papaya leaf water or it can be in a blender. Then add water so that it is not too thick, let stand for 2 days 2 nights, after 2 days 2 nights it is immediately filtered. how to use it I spray in areas affected by pests. To stimulate growth I take advantage of the rice washing water that I flush around the stem.