Muy bendecido día para toda la comunidad de @naturalmedicine y todos sus miembros la cual la conforman.
Very blessed day for the entire @naturalmedicine community and all its members which make it up.
---
El día de hoy les prepararé el té de cáscaras de limón, además de comentarles sus beneficios y propiedades para nuestra salud qué es tan importante en estos momentos de pandemia donde debemos tener siempre nuestro sistema inmunológico reforzado para combatir o evitar cualquier gripe o resfriado común.
Today I will prepare the lemon peel tea, in addition to commenting on its benefits and properties for our health, which is so important in these times of pandemic where we must always have our immune system strengthened to fight or avoid any flu or common cold.
---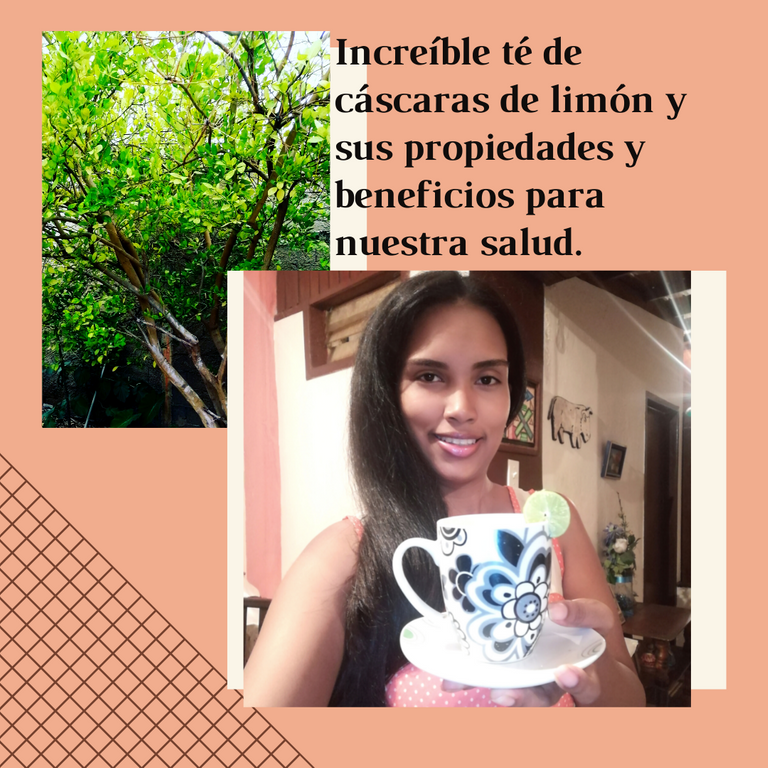 Este té se prepara con la fruta de limón de dicha fruta debemos aprovechar todo, el zumo que está nos da y sus cáscaras a la hora de preparar nuestro té.
This tea is prepared with the lemon fruit of said fruit, we must take advantage of everything, the amount it gives us and its peels when preparing our tea.
---
El limón a pesar de su sabor tan ácido es muy esencial para el ser humano ya que consta de propiedades que son muy beneficiosas para la salud de cada uno de nosotros, entre las propiedades que tiene el limón se encuentra qué es un excelente diurético y además de tener un gran potencial en propiedades antibacterianas, además de esto nos sirve para controlar nuestros nervios y conciliar tranquilidad.
Lemon, despite its acidic flavor, is very essential for humans since it has properties that are very beneficial for the health of each of us, among the properties that lemon has is that it is an excellent diuretic and also of having great potential in antibacterial properties, in addition to this it helps us to control our nerves and conciliate peace of mind.
---
La fruta del limón contiene propiedades antioxidantes que son muy beneficiosas para nuestro organismo evitando el envejecimiento prematuro del mismo ya que contiene potasio, así como también tiene propiedades para disolver cálculos en nuestros riñones haciéndolo un excelente diurético además de cuidar nuestro sistema nervioso y el cerebro que es nuestro motor aparte del corazón, y la vitamina mas importante que tienes es una gran carga de acido ascórbico o como lo llamamos comúnmente vitamina C.
The lemon fruit contains antioxidant properties that are very beneficial for our body avoiding premature aging of it since it contains potassium, as well as it has properties to dissolve stones in our kidneys making it an excellent diuretic in addition to caring for our nervous system and brain that It is our engine apart from the heart, and the most important vitamin you have is a large load of ascorbic acid or as we commonly call it vitamin C.
---
De la manera en que lo prepararé el día de hoy serán con sus cáscaras, muchos pensarán qué es sólo para perder este té, pero no es así dicho té podemos optar por consumirlo como una opción que nos apoye a la hidratación de nuestro organismo, luego de haber tenido una exigencia física mayor durante el día potenciando y revitalizando nuestras energías que perdimos.
The way I will prepare it today will be with its peels, many will think that it is only to lose this tea, but it is not so said, we can choose to consume it as an option that supports the hydration of our body, then of having had a greater physical demand during the day enhancing and revitalizing our energies that we lost.
---
Personalmente lo he consumido porque me ha ayudado significativamente a mejorar mi digestión de manera eficaz, pues impulsa a la liberación de los gases que tenemos en nuestro estómago, podemos optar por tomarlo cuando nos sentimos alguna dolencia estomacal, o en su defecto cólicos indeseables.
I have personally consumed it because it has significantly helped me to improve my digestion effectively, as it encourages the release of gases that we have in our stomach, we can choose to take it when we feel a stomach ailment, or otherwise undesirable colic.
---
Uno de los beneficios de este té es que nos ayudará a eliminar grasa que nos sobren en nuestro cuerpo y está a largo plazo se podría convertir en algo dañino para nuestra salud, además de combatir el mal aliento, de prevenir gripes y resfriados entre otras cosas.
One of the benefits of this tea is that it will help us to eliminate excess fat in our body and in the long term it could become something harmful to our health, in addition to fighting bad breath, preventing flu and colds among other things .
---
Ahora te mostraré lo sencillo que es prepararlo mediante los siguientes pasos a continuación.
Now I will show you how simple it is to prepare it through the following steps below.
---
Ingredientes:
2 Limones
1 Litro de agua.
El zumo de los dos limones.
miel al gusto.
Ingredients:
2 lemons
1 liter of water.
The juice of the two lemons.
honey to taste.
---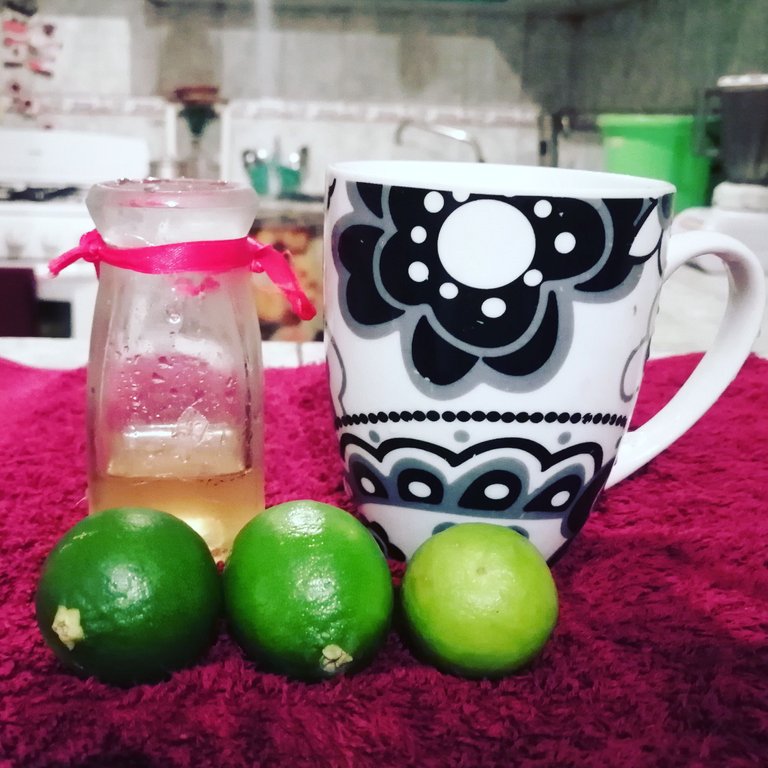 ---
Preparación:
paso 1: Procedemos a cortar nuestros dos limones y sustraer su zumo.
Preparation:
Step 1: We proceed to cut our two lemons and subtract their juice.
.
---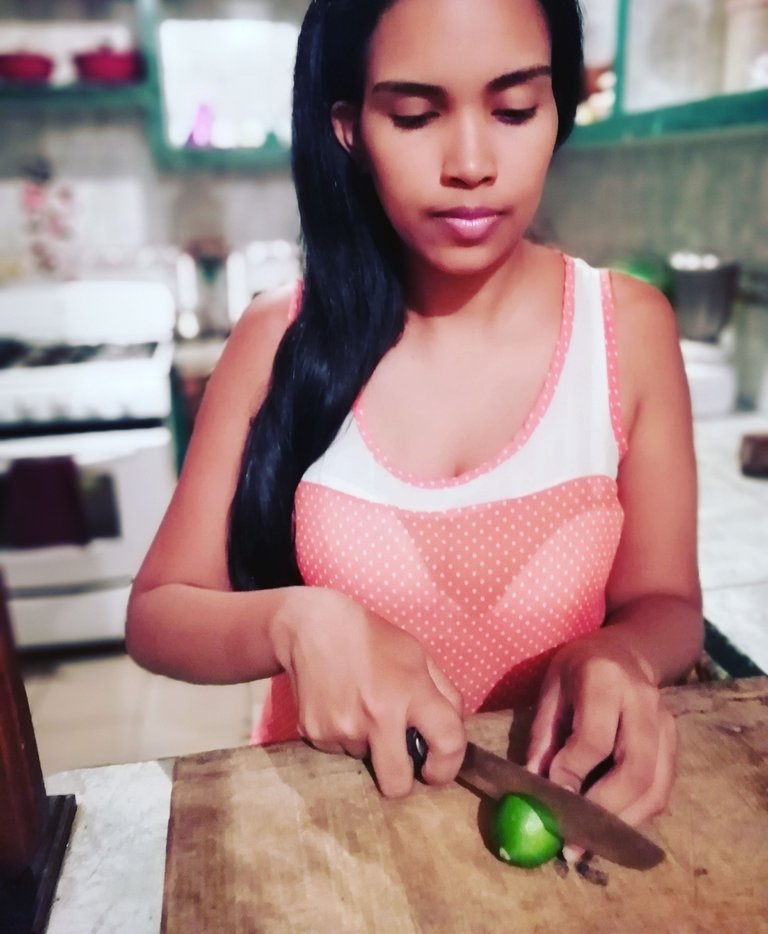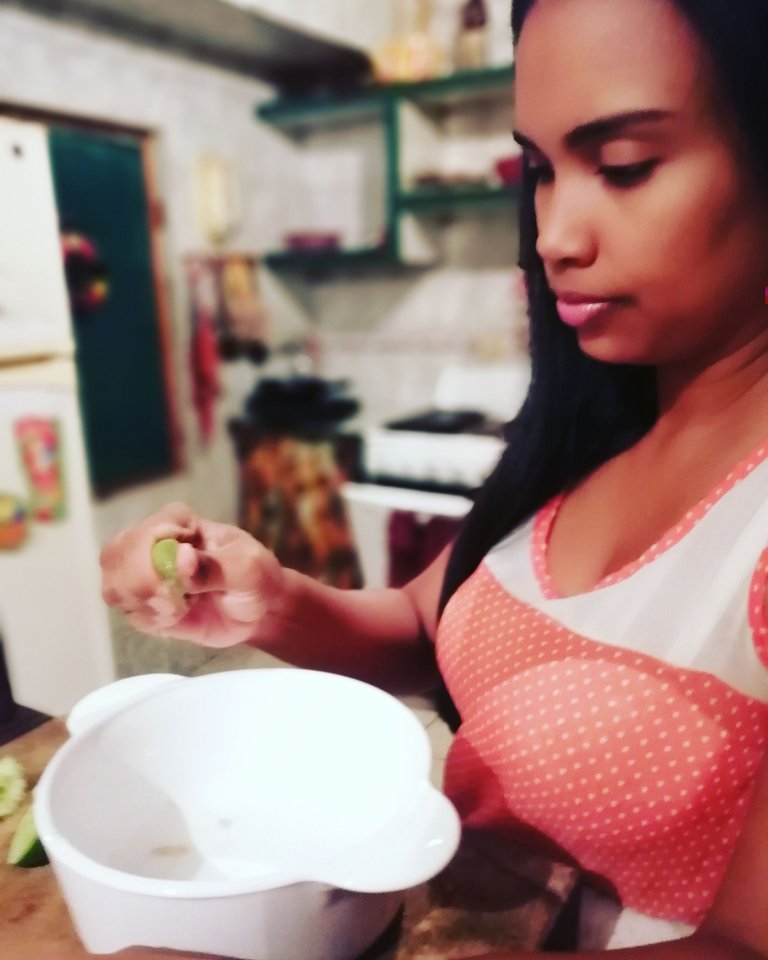 ---
Paso 2: Ponemos una olla con agua a calentar por 4 minutos.
Step 2: We put a pot with water to heat for 4 minutes.
---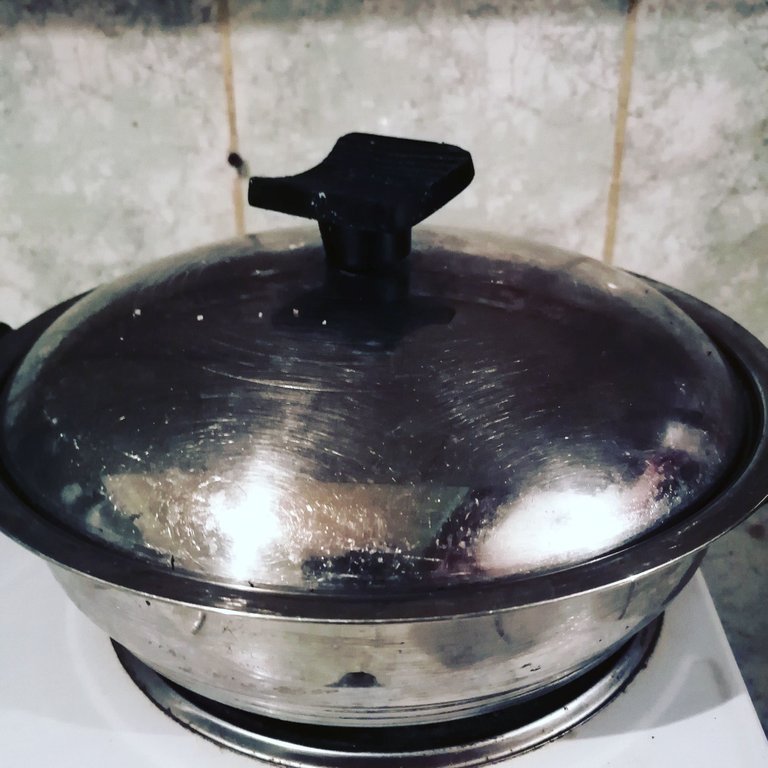 ---
Paso 3: Cuando el agua este caliente procedemos añadirle las cascaras de nuestro limones a la olla.
Step 3: When the water is hot we proceed to add the peels of our lemons to the pot.
---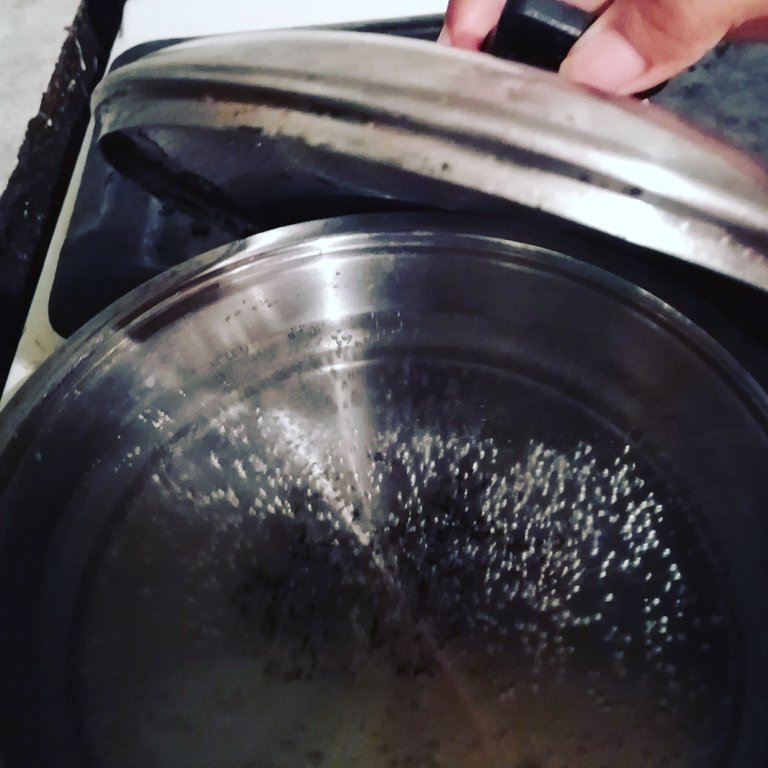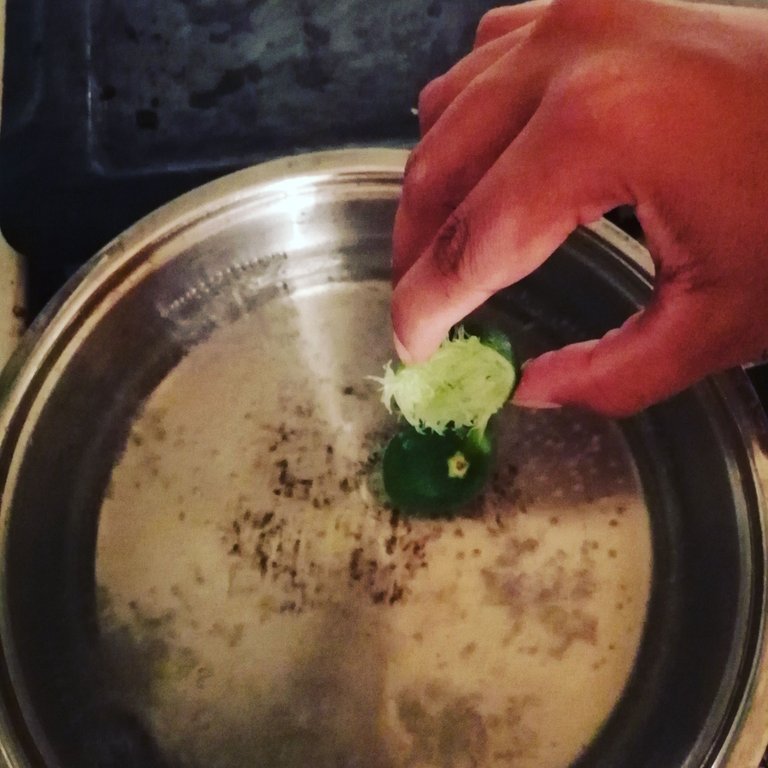 ---
Paso 4: Cundo el agua este en su punto de ebullicion le añadimos el zumo del limon y lo dejamos cocinar por 5 minutos mas.
Step 4: When the water is at its boiling point we add the lemon juice and let it cook for 5 more minutes. <
---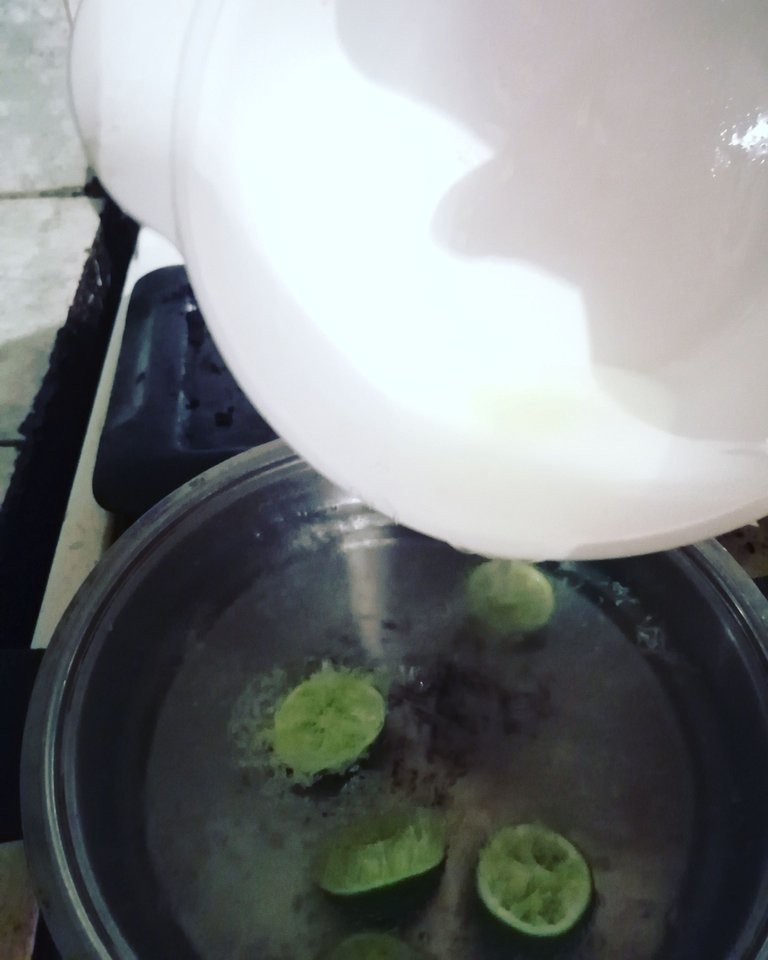 ---
Paso 5: Ahora dejamos que nuestro te repose por un lapso de diez minutos hasta que se enfrie
Step 5: Now we let ours rest for a period of ten minutes until it cools
---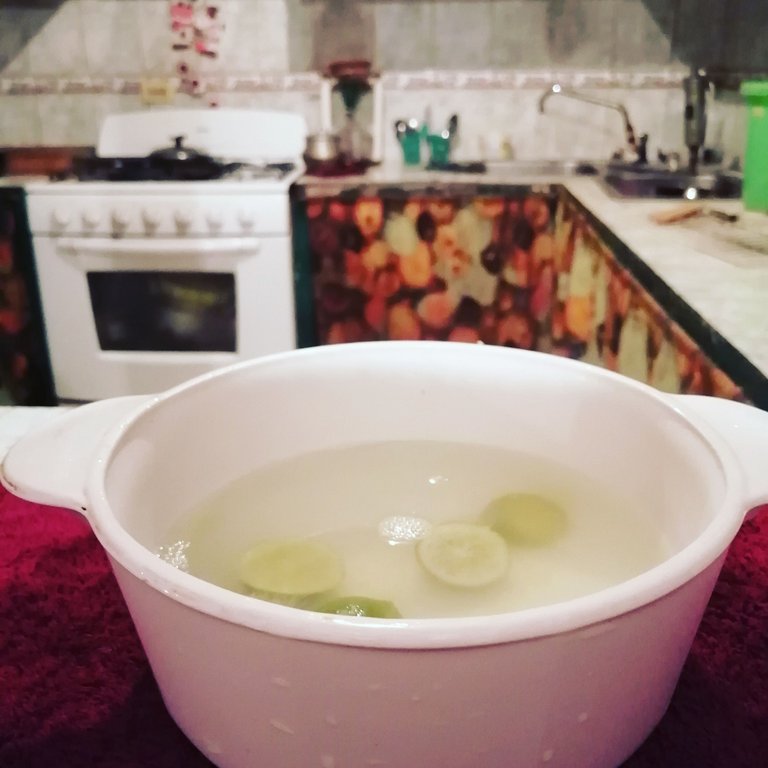 ---
Paso 6: Tenemos listo nuestro té asi que le añadiremos miel al gusto.
Step 6: We have our tea ready so we will add honey to taste.
---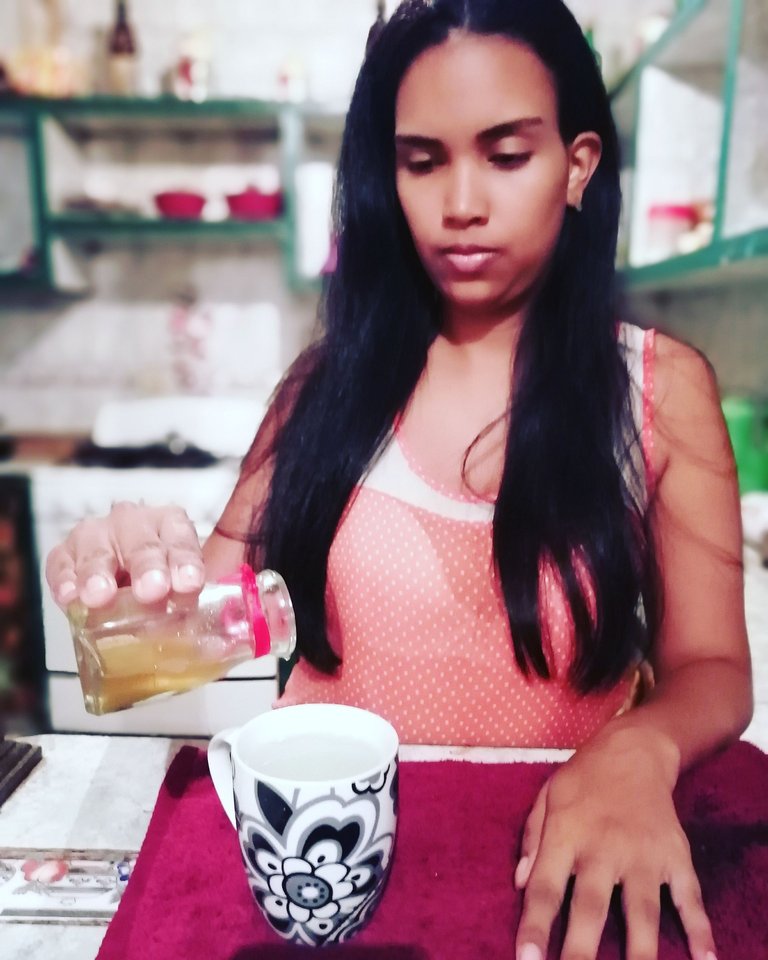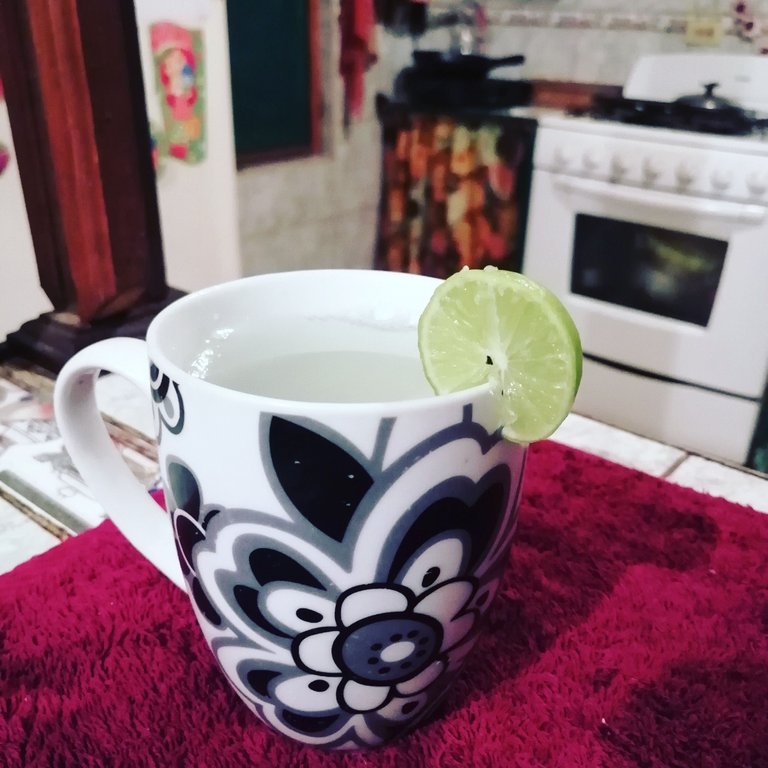 ---
Por lo general debemos consumirlo en ayunas para que este haga sus efecto al 100%, con sus grandes beneficios, pero también pueden tomarlo a cualquier hora del día, a veces lo tomo por las tardes tibiecito para relajarme después de un día atareado con mis bebés ya que es un sedante natural por excelencia y calma los nervios, ya que actua efectivamente en nuestro sistema nervioso.
In general, we must consume it on an empty stomach so that it has its effect 100%, with its great benefits, but it can also be taken at any time of the day, I take it in the warm afternoons to relax after a busy day with my babies already which is a natural sedative par excellence and calms the nerves, since it acts effectively on our nervous system.
---
Asi que finalizo de esta manera dándole las gracias a nuestro creador por permitirme hacerles llegar esta imformacion de suma importancia el dia de hoy para todos ustedes, colaborando asi para tener un planeta mas verde para cada uno de nosotros, asi como tambien dandole gracias @medicinatural y a los curadores @appreciator,@tribesteemup, @kpine, @ocdb.
So I end in this way thanking our creator for allowing me to send you this very important information today for all of you, thus collaborating to have a greener planet for each one of us, as well as thanking him @medicinatural and curators ,@appreciator, @ tribesteemup, @kpine, @ocdb.
---
Todo el contenido que se encuentra en esta publicación es amplia-mente original del autor, cualquier duda y recopilación del mismo, deben hacer mención de mi persona.
---