Muy feliz día para toda la comunidad de @naturalmedicine y todos los que la conforman, el día de hoy les vengo a hablar sobre la planta de Onoto, sus beneficios y propiedades para nuestra salud por medio de sus hojas, consumiéndolas a través de la preparación de una infusión.
Very happy day for the entire @naturalmedicine community and all those who make it up, today I come to talk about the Onoto plant, its benefits and properties for our health through its leaves, consuming them through the preparation of an infusion.
---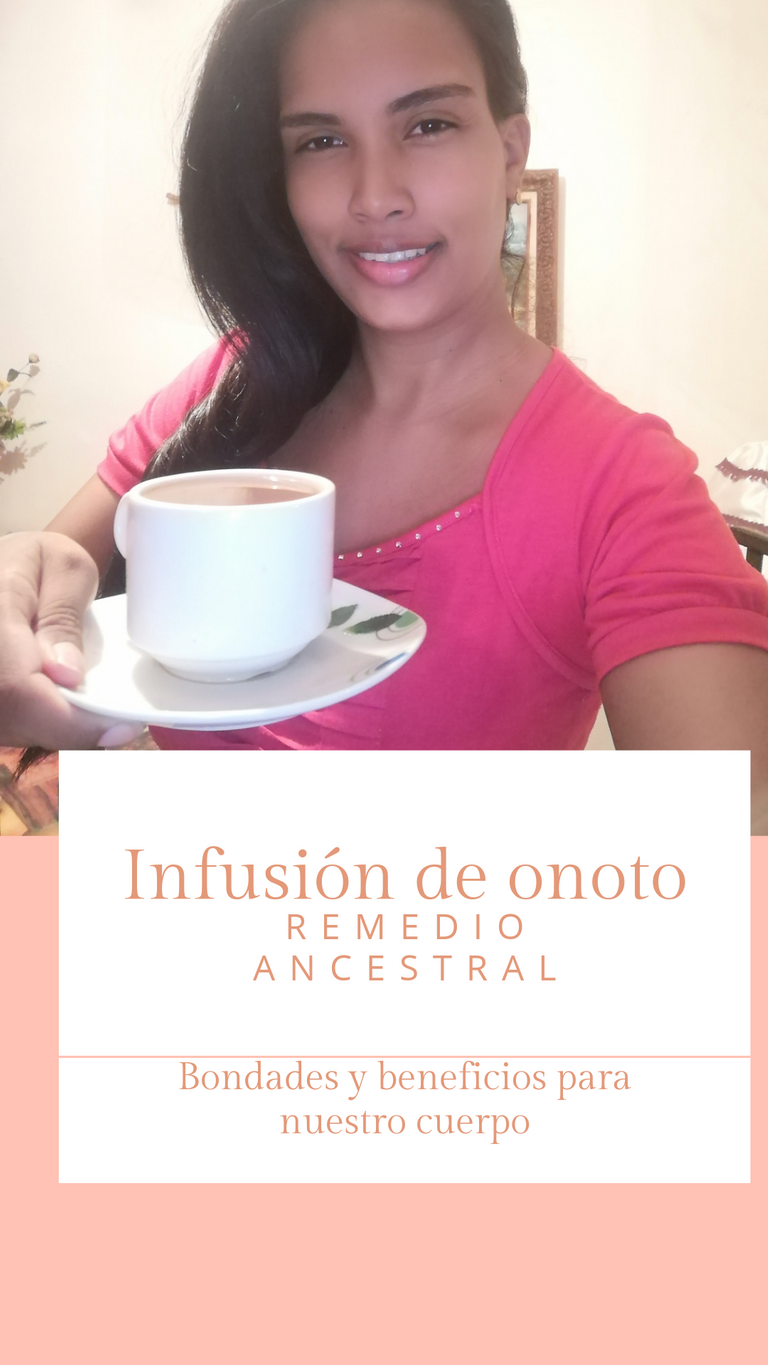 La planta de Onoto como la conocemos acá en Venezuela es una planta que se da normalmente en ambientes tropicales en América, cabe destacar que dicha planta siempre es muy frondosa en cantidad de hojas la mayoría de su tiempo, esta planta puede alcanzar alturas similares a la de 5 a 6 metros de altura normalmente, cómo descripción visual tiene unas hojas muy verdosas que son muy llamativas a la vista del ser humano ya que tiene como especie de capullos dónde almacena cuidadosamente unas semillas que son muy maravillosas para el consumo humano, bien sea para usarlo a nivel medicinal o gastronómico.
The Onoto plant as we know it here in Venezuela is a plant that normally occurs in tropical environments in America, it should be noted that this plant is always very leafy in number of leaves most of its time, this plant can reach heights similar to the Normally 5 to 6 meters high, as a visual description it has very greenish leaves that are very striking to the human being since it has as a kind of cocoons where it carefully stores seeds that are very wonderful for human consumption, either to use it medicinally or gastronomically.
---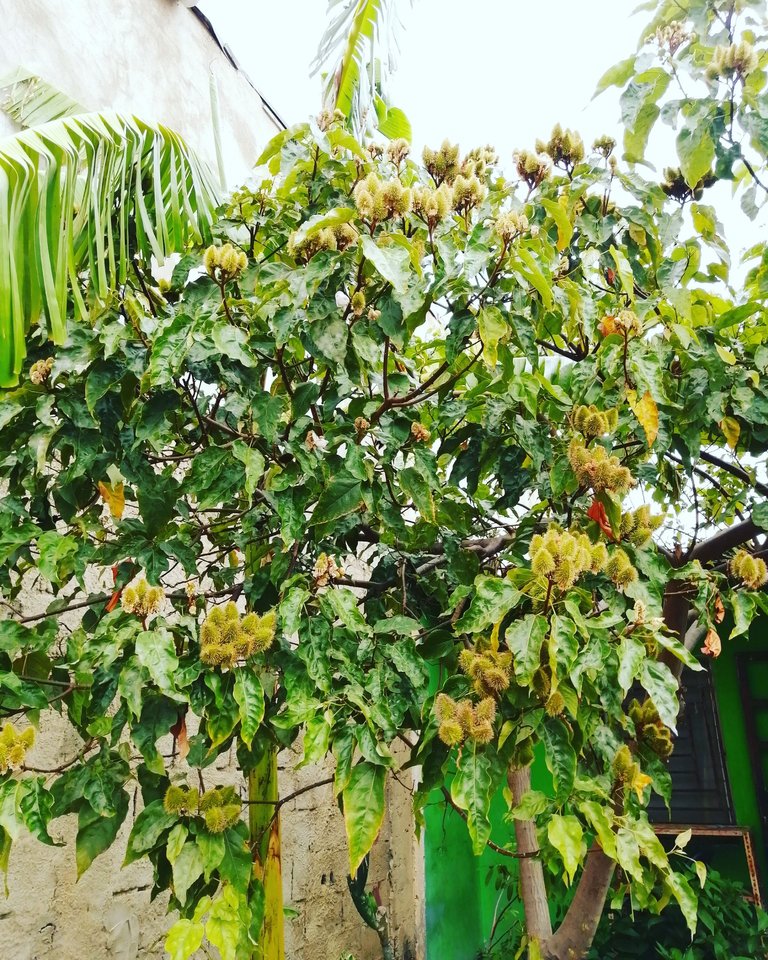 De la planta del Onoto podemos usar prácticamente todo, es decir sus semillas, sus hojas y sus raíces bien sea para comidas o en su defecto para nuestra salud también, esta planta tiene un fin maravilloso mediante una infusión que podemos preparar a través de sus hojas y sus semillas también, la infusión de esta planta podemos usarla para ingerirla o en su defecto para tratar zonas externas en nuestra piel que estén inflamadas, cabe destacar que dentro de las propiedades del onoto podemos hallar que contiene vitamina A, vitamina B y C, además podemos sustraer de esta planta minerales tales como hierro, calcio y fósforo.
From the Onoto plant we can use practically everything, that is, its seeds, its leaves and its roots either for food or, failing that, for our health as well, this plant has a wonderful purpose through an infusion that we can prepare through its leaves and its seeds too, the infusion of this plant can be used to ingest it or, failing that, to treat external areas of our skin that are inflamed, it should be noted that within the properties of onoto we can find that it contains vitamin A, vitamin B and C, we can also subtract from this plant minerals such as iron, calcium and phosphorus.
---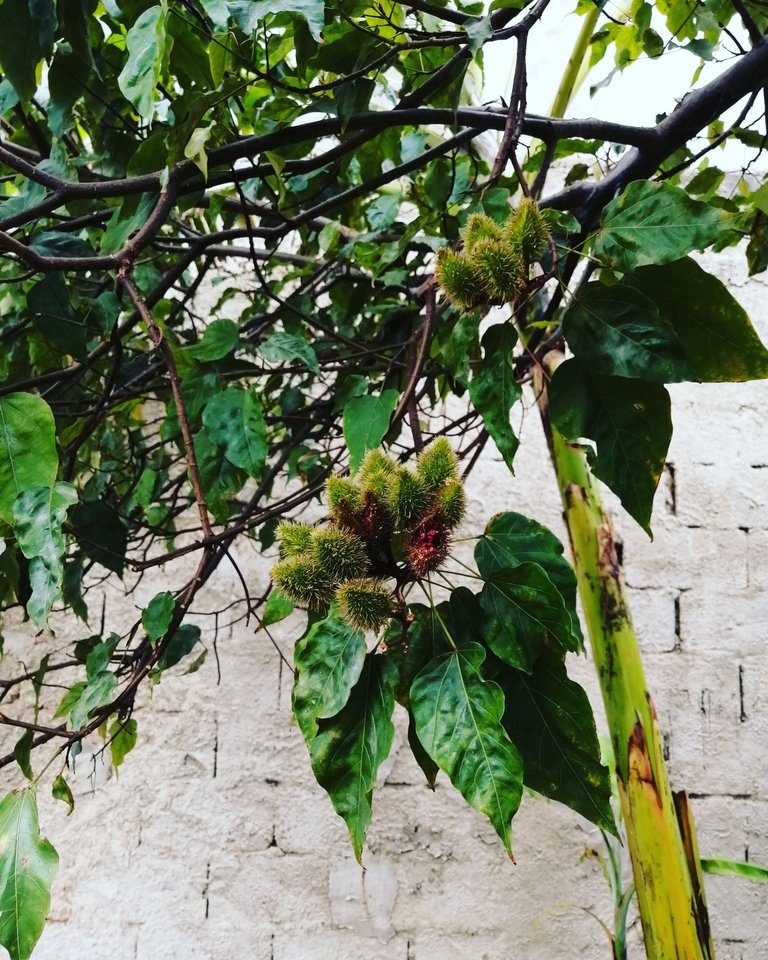 Esta maravilloso infusión que me daré la tarea de prepararles el día de hoy con solamente sus hojas, debemos conseguir sus secas para poder prepararla, así que debemos tomar solamente las hojas que están secas de la misma planta a través de sus ramas.
This wonderful infusion that I will give myself the task of preparing you today with only its leaves, we must get its dry ones to be able to prepare it, so we must only take the leaves that are dry from the same plant through its branches.
---
Preparando la infusión del día de hoy podemos tratar enfermedades que nos aquejan entre ellas, dolores de cabeza, retención de líquido, hemorroides, afecciones en la garganta, dolores estomacales, baja los niveles de azúcar en la sangre.
By preparing today's infusion we can treat diseases that afflict us, including headaches, fluid retention, hemorrhoids, throat conditions, stomach pain, lowering blood sugar levels.
---
Entre otros beneficios hallamos qué puede cuidarnos del envejecimiento prematuro de nuestro organismo ya que es un excelente antioxidante y repara nuestras células, mejora la presión arterial, mantiene nuestros riñones operando al 100% libres de cálculo y arenilla, y como dato muy curioso sirve para tratar infecciones urinarias.
Among other benefits we find that it can take care of the premature aging of our body since it is an excellent antioxidant and repairs our cells, improves blood pressure, keeps our kidneys operating 100% free of calculus and grit, and as a very curious fact it serves to treat Urinary infections.
---
A continuación te mostraré paso a paso cómo preparar la infusión de hojas de onoto de una manera muy sencilla.
Next I will show you step by step how to prepare the infusion of onoto leaves in a very simple way.
---
Ingredientes:
6 Hojas secas de onoto.
Agua.
miel al gusto.
Ingredients:
6 Dried onoto leaves.
Water.
honey to taste.
---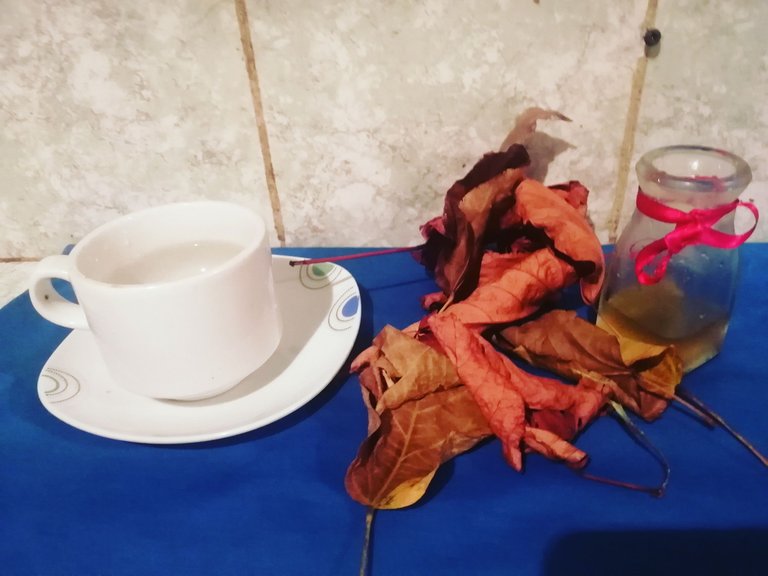 Preparación:
paso 1: Colocar nuestras hojas en una olla con agua y ponerla a calentar.
Preparation:
step 1: Place our leaves in a pot with water and put it to heat.
.
---
<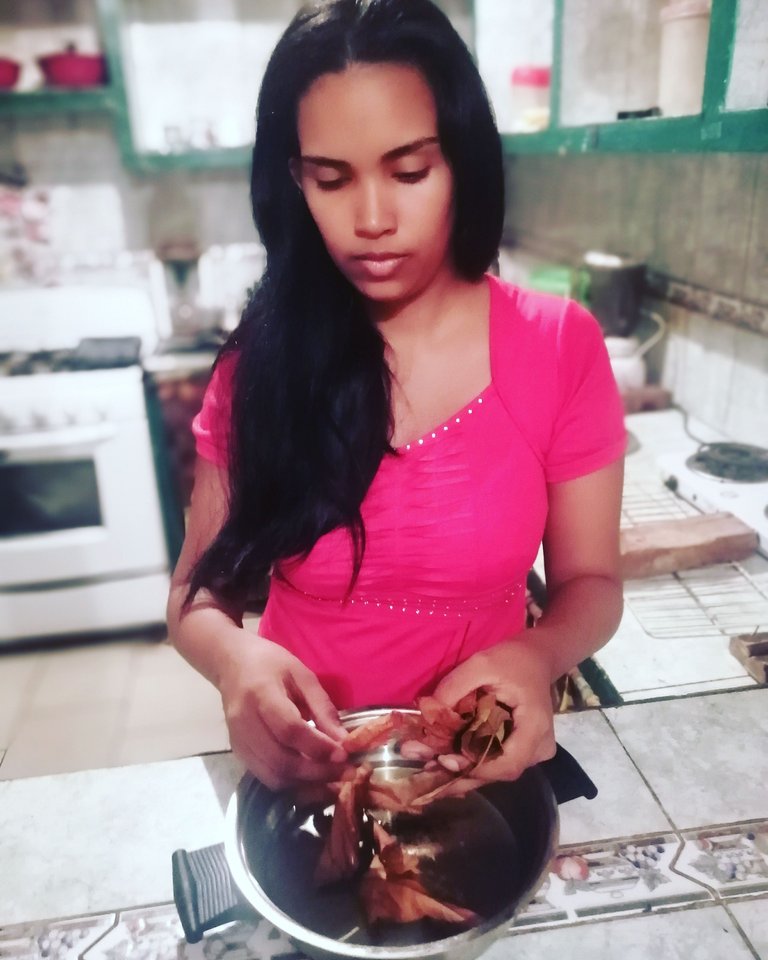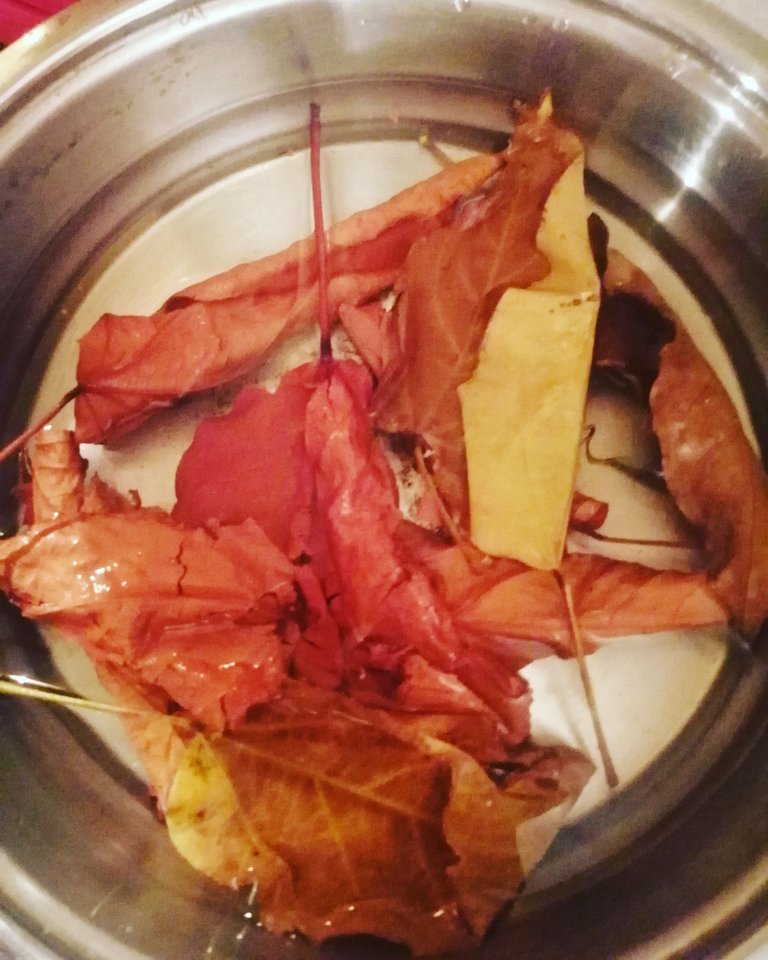 Paso 2: Dejar hervir nuestras nuestras hojas hasta que estas se cocinen para que libere todas sus propiedades.
Step 2: Let our leaves boil until they are cooked so that they release all their properties.
---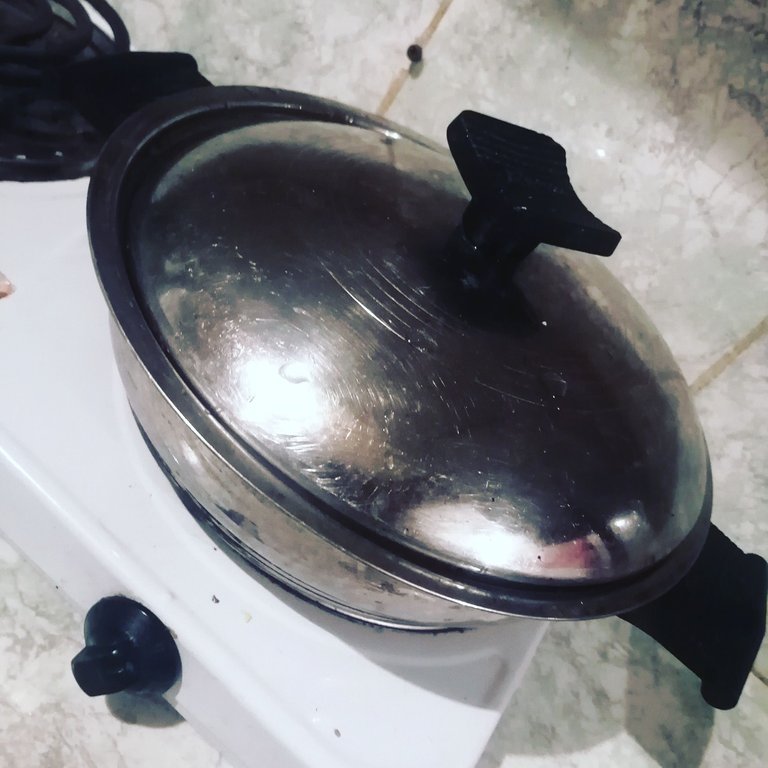 ---
Paso 3: Dejar reposar nuestra infusion por diez minutos.
Step 3: Let our infusion rest for ten minutes.
---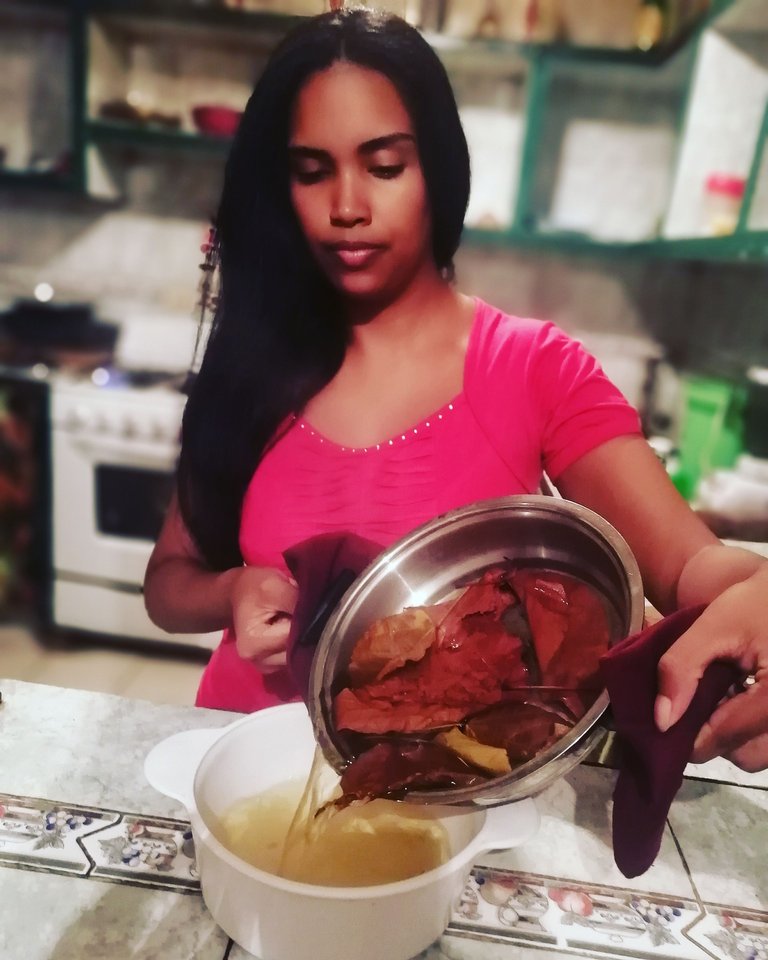 ---
Paso 4: Procedemos a servir nuestra infusión en una taza.
Step 4: We proceed to serve our infusion in a cup.
---
Paso 5: Le colocamos miel al gusto amigos.
Step 5: We put honey to taste friends
---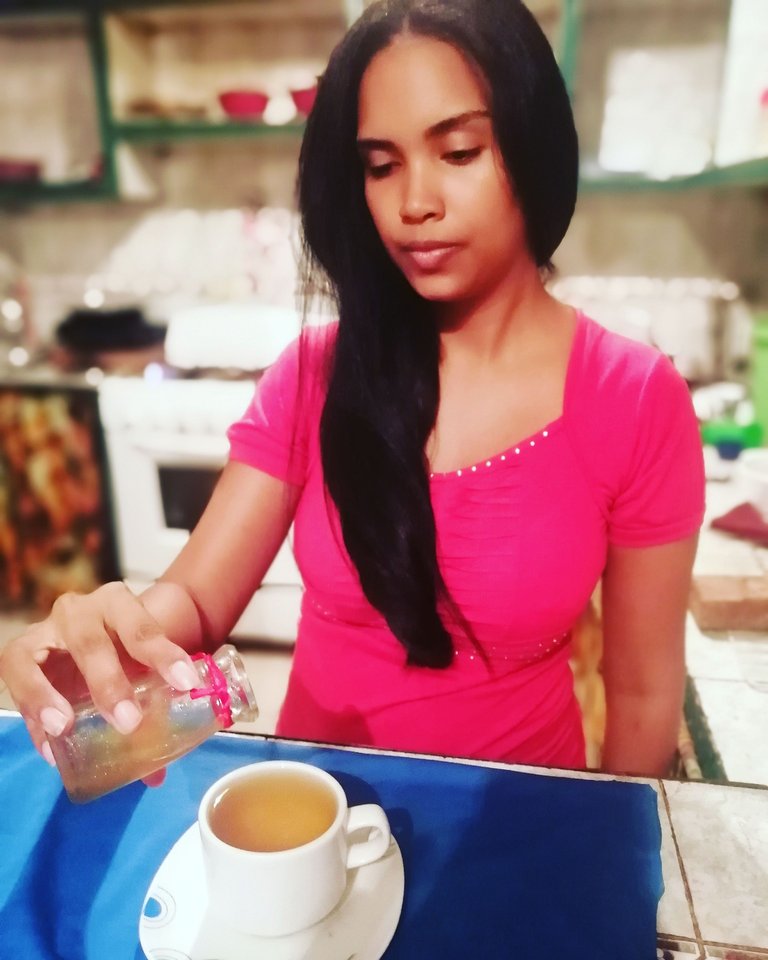 Paso 6: Tenemos lista nuestra infusión.
Step 6: We have our infusion ready.
---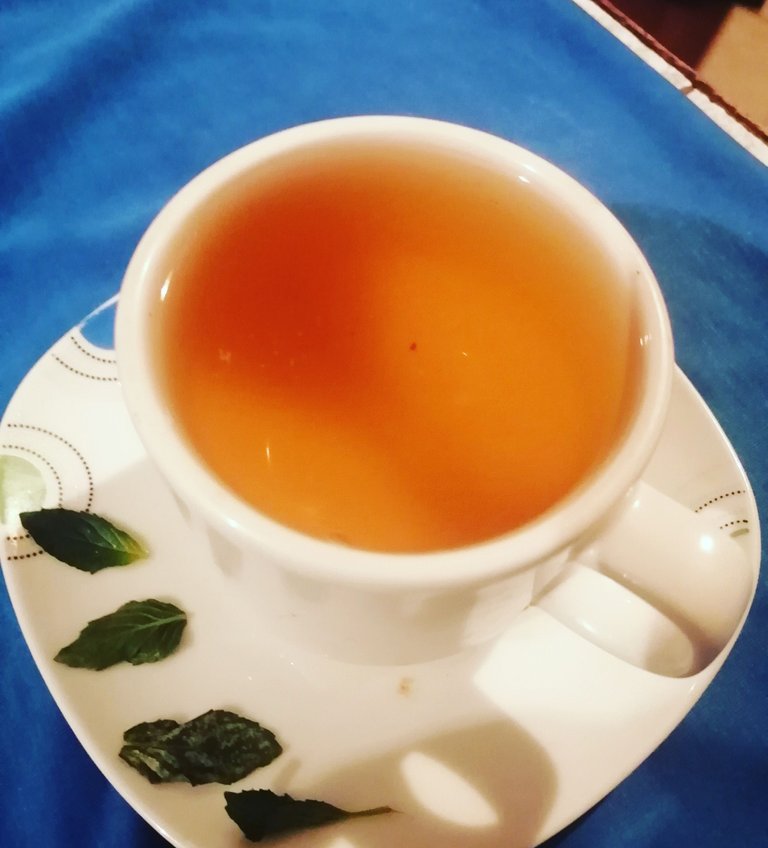 Así que te invito de manera muy especial a consumir esta infusión si tiene alguna de estas afecciones en tu cuerpo, cómo nota personal les puedo comentar que mi suegro tenía infección urinaria y este la atacaba con fármacos y reaparecía nuevamente la infección, así que dejo de consumir dichos fármacos que deberían de haberlo sanado pero no fue el caso, así que me di la tarea de investigar y empecé a suministrarle esta infusión en las noches antes de dormir y en un período de una semana tuvo una mejoría muy eficaz, evitando así consumir fármacos que pudiera ocasionarle daños a su organismo en un tiempo prolongado por consumirlo tanto.
So I invite you in a very special way to consume this infusion if you have any of these conditions in your body, as a personal note I can tell you that my father-in-law had a urinary infection and he attacked her with drugs and the infection reappeared, so I stopped consuming these drugs that should have healed him but it was not the case, so I gave myself the task of investigating and I began to give him this infusion at night before sleeping and in a period of a week he had a very effective improvement, thus avoiding consuming drugs that could cause damage to your body in a long time by consuming so much.
---
De verdad que el uso de las plantas es un regalo que nos da la naturaleza y que solamente nos cuesta regarla con un poco de agua para cuidarla y quererla, esta nos dan este sin fin innumerable de beneficios y bondades para tratar enfermedades, así que la naturaleza nos regala todo y nosotros debemos retribuirle con cariño y amor, qué más sino de esta manera en la cual yo lo estoy haciendo también retribuyéndole a esta planta dando su información a todo el mundo en cada rincón del planeta para que sepan su beneficio y que pueda sanar alguna persona que tenga alguna afección de las ya mencionadas.
In truth, the use of plants is a gift that nature gives us and that it only costs us to water it with a little water to take care of it and love it, it gives us endless innumerable benefits and benefits to treat diseases, so the Nature gives us everything and we must repay it with affection and love, what else but in this way in which I am also giving back to this plant by giving its information to everyone in every corner of the planet so that they know its benefit and that can heal a person who has any of the aforementioned conditions.
---
Así que me despido de ustedes el día de hoy un placer poder colaborar por un planeta más verde, que viva la naturaleza tenemos que cuidarla ya que lo único que no nos cuesta nada y es tan esencial para vivir es el aire que respiramos y debemos de cuidar nuestras plantas hasta luego, gracias a la comunidad de @naturalmedicine , a los curadores @appreciator,@ocbd, @tribesteemup, @curangel.
So I say goodbye to you today a pleasure to be able to collaborate for a greener planet, let nature live we have to take care of it since the only thing that costs us nothing and is so essential to live is the air we breathe and we must take care of our plants see you later, thanks to the @naturalmedicine community, curators @ appreciator, @ ocbd, @tribesteemup, @ curangel, @
---
Todo el contenido que se encuentra en esta publicación es amplia-mente original del autor, cualquier duda y recopilación del mismo, deben hacer mención de mi persona.
---