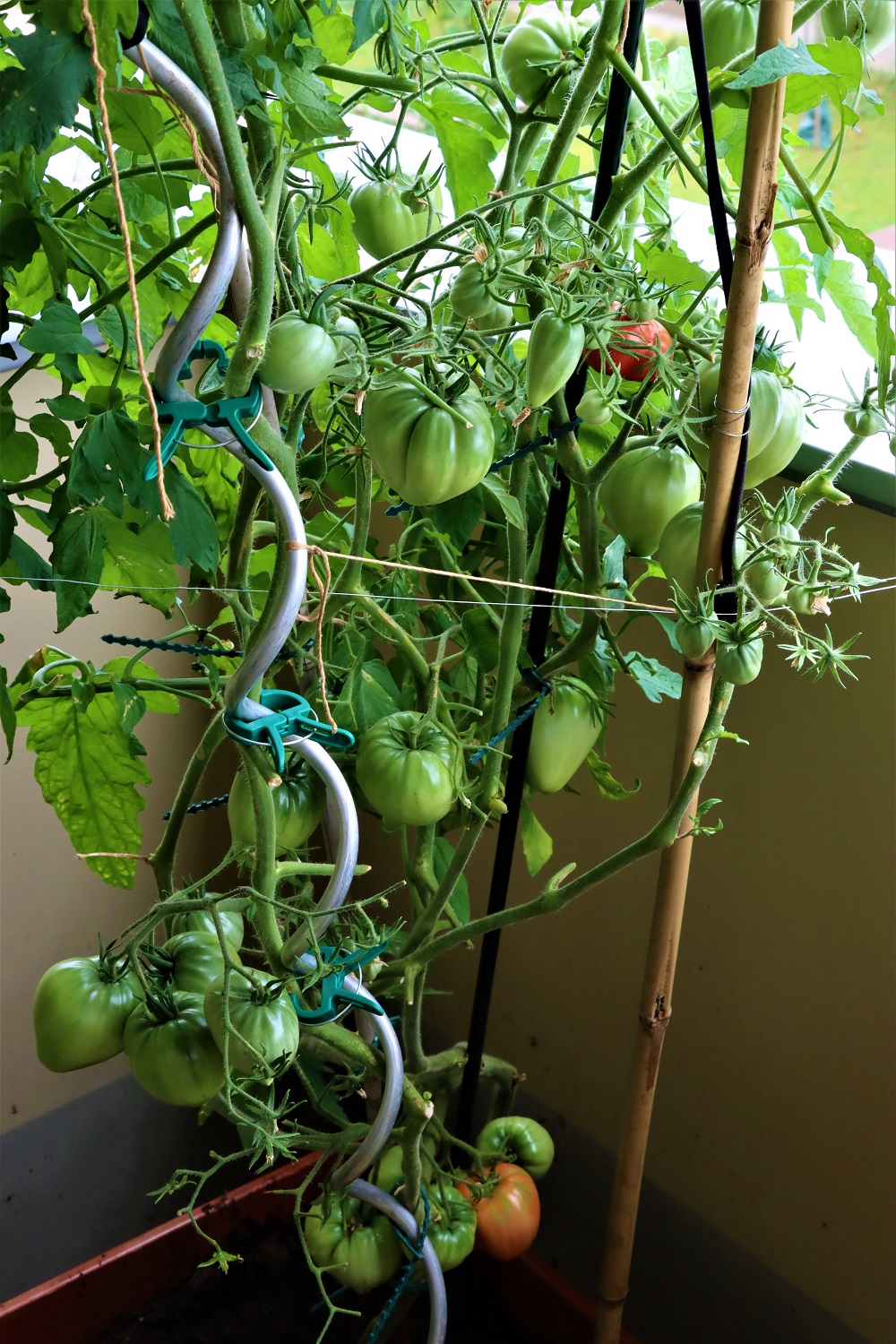 Beefsteak Tomatoes
It won´t surpass the container tomatoes I have grown in the past years when we still lived in the former house. We hadn´t have a good start as Spring had been wet and cold this year. But at least I have tried this season and I won´t say my container growing is perfect but I could harvest at least three dozens of the Beefsteak variety.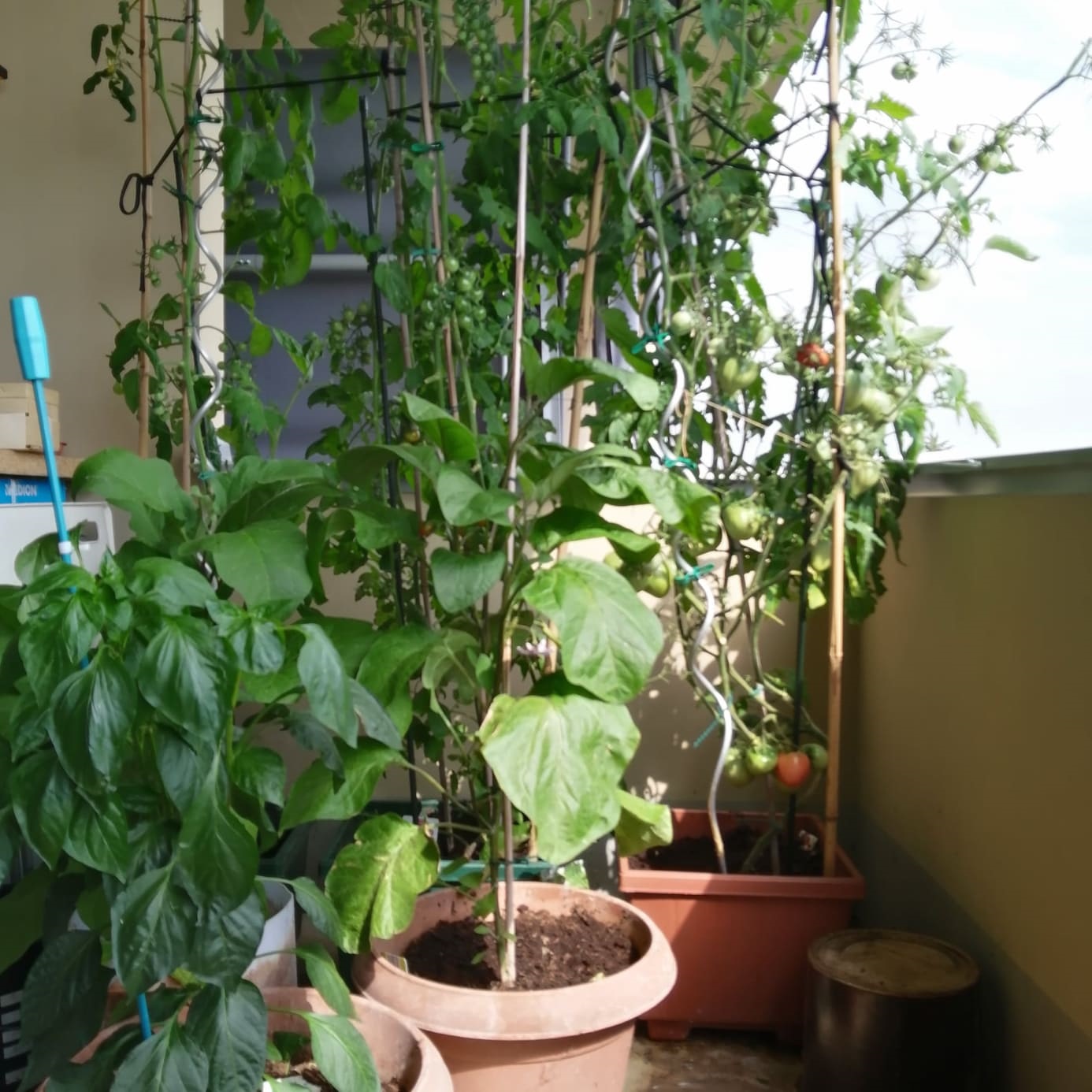 Some are starting to get red already although I was anticipating the fruits to still grow bigger. There are more buds/flowers that are fading and little fruits are showing today. So I suppose that this will be a continuing process of having fruits the whole Summer.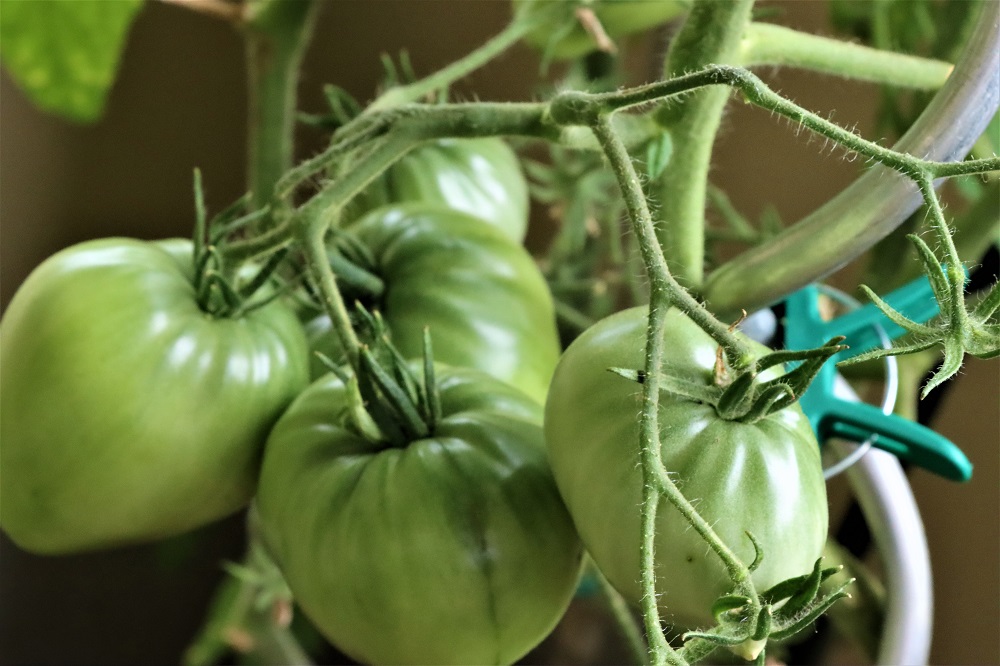 The most positive thing is that the beefsteak and the cherry varieties are robust and I didn´t have any problem with pest of of any sort lurking in the plants. My flowering plants are attacked by a certain parasite that left white thread like crisscross lines and I am not sure what kind of insect these are. But they are on the other side of the balcony, so I hope they are not liking my tomatoes.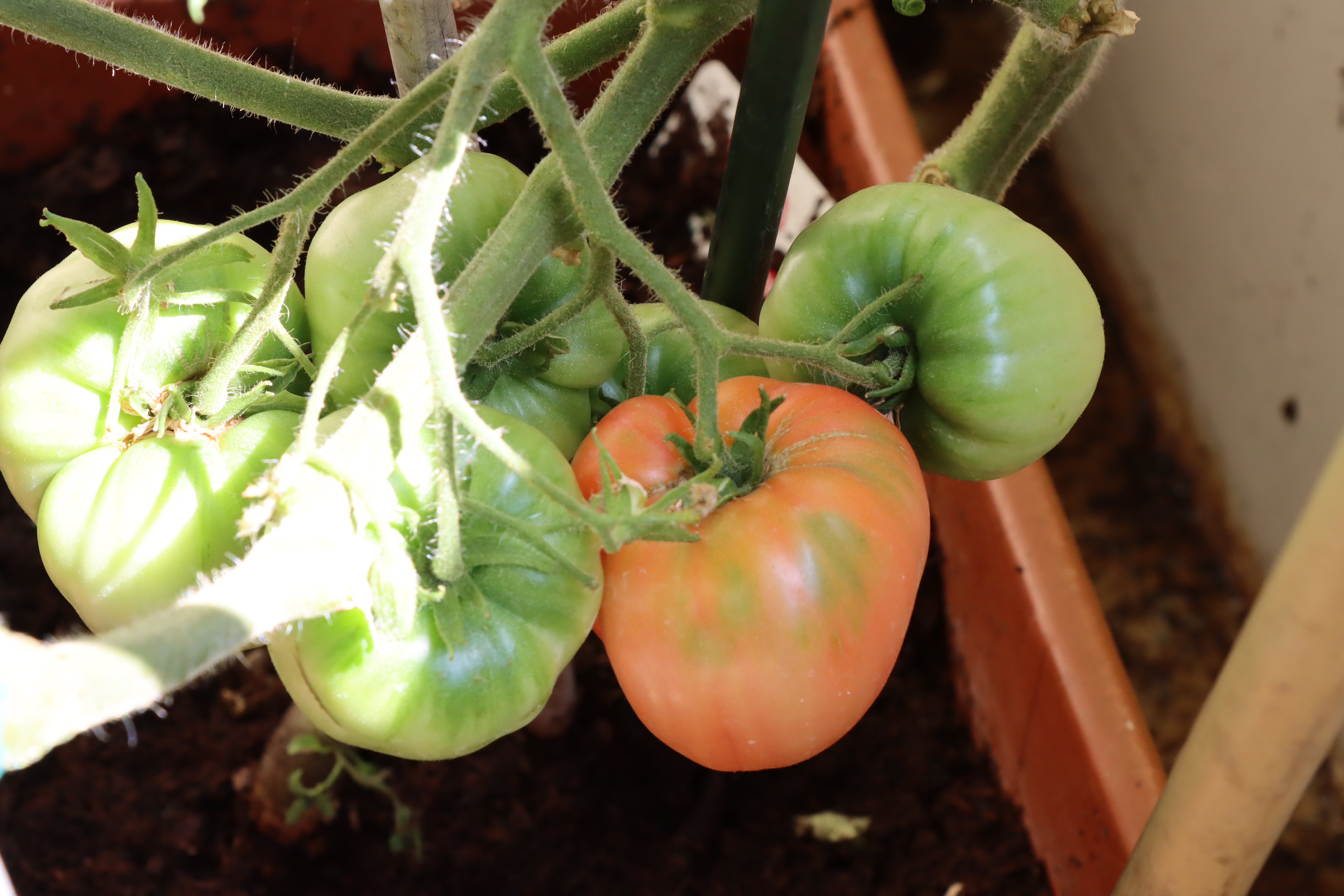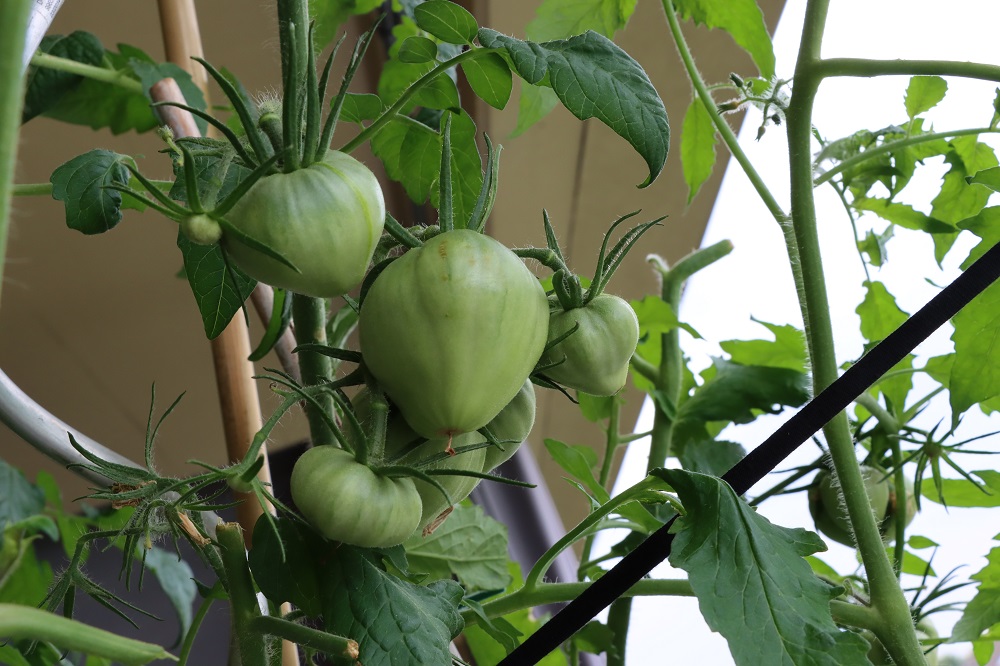 Robust Cherry Tomatoes ...
I love them in clusters and I know I will have plenty and I am eagerly waiting for its harvest because I intend to use it for the roasted garlic tomatoes I preserve. They are bountiful in growing and the two container cherries will surely provide a good harvest .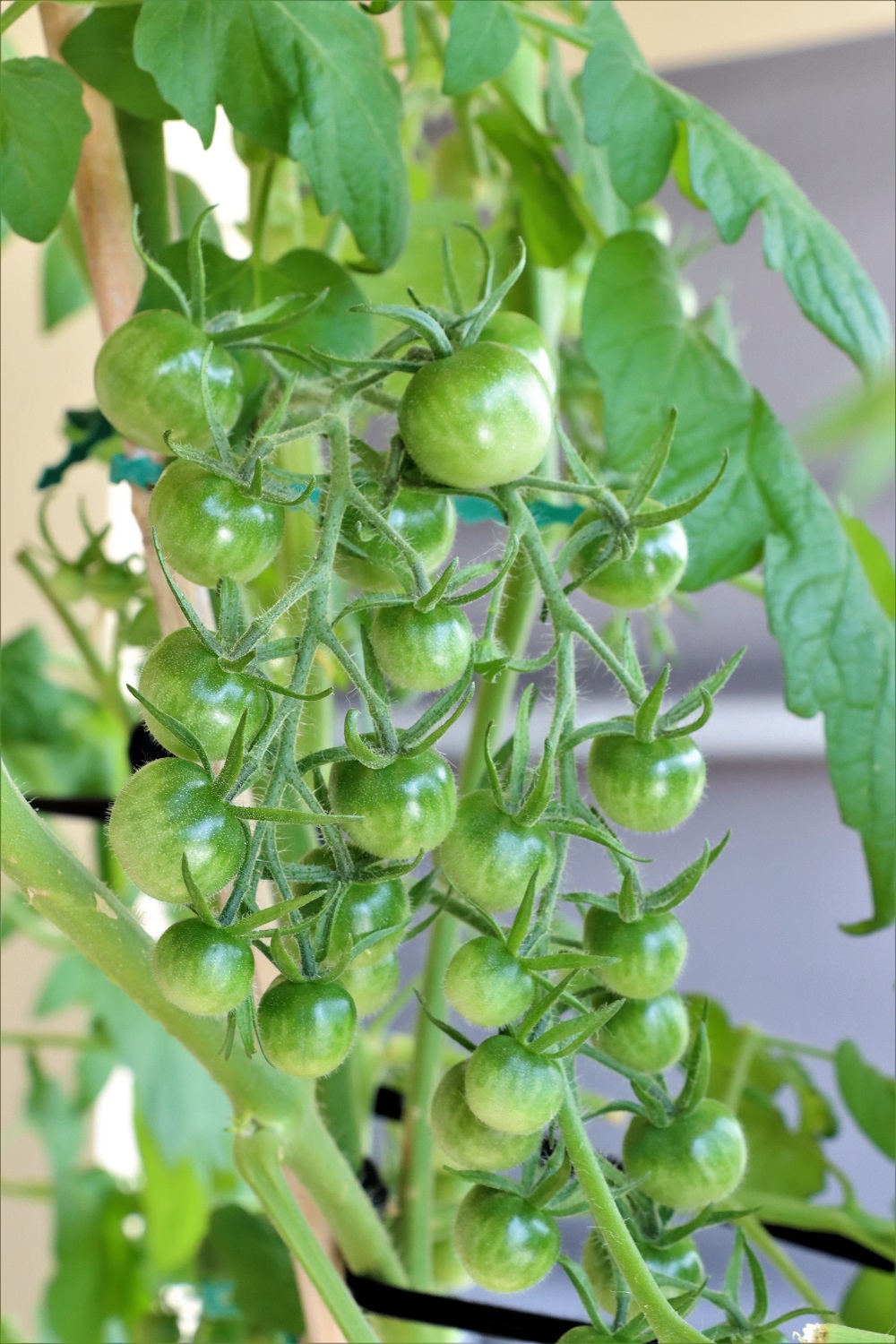 When I grow the cherry tomatoes, I do not let the suckers grow in between the leaves and the main stem. Although some said I should cut the suckers before the first fruit cluster growth.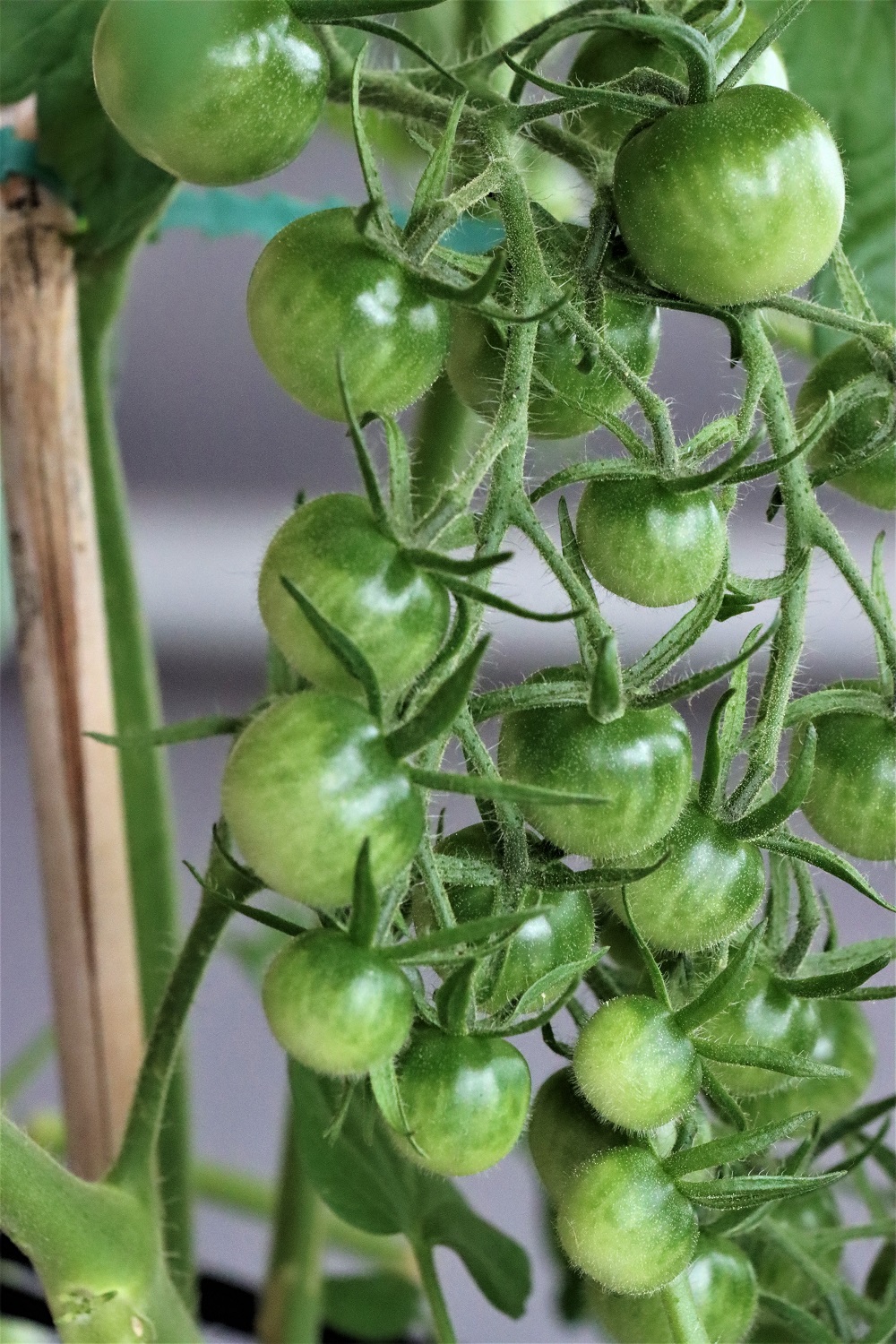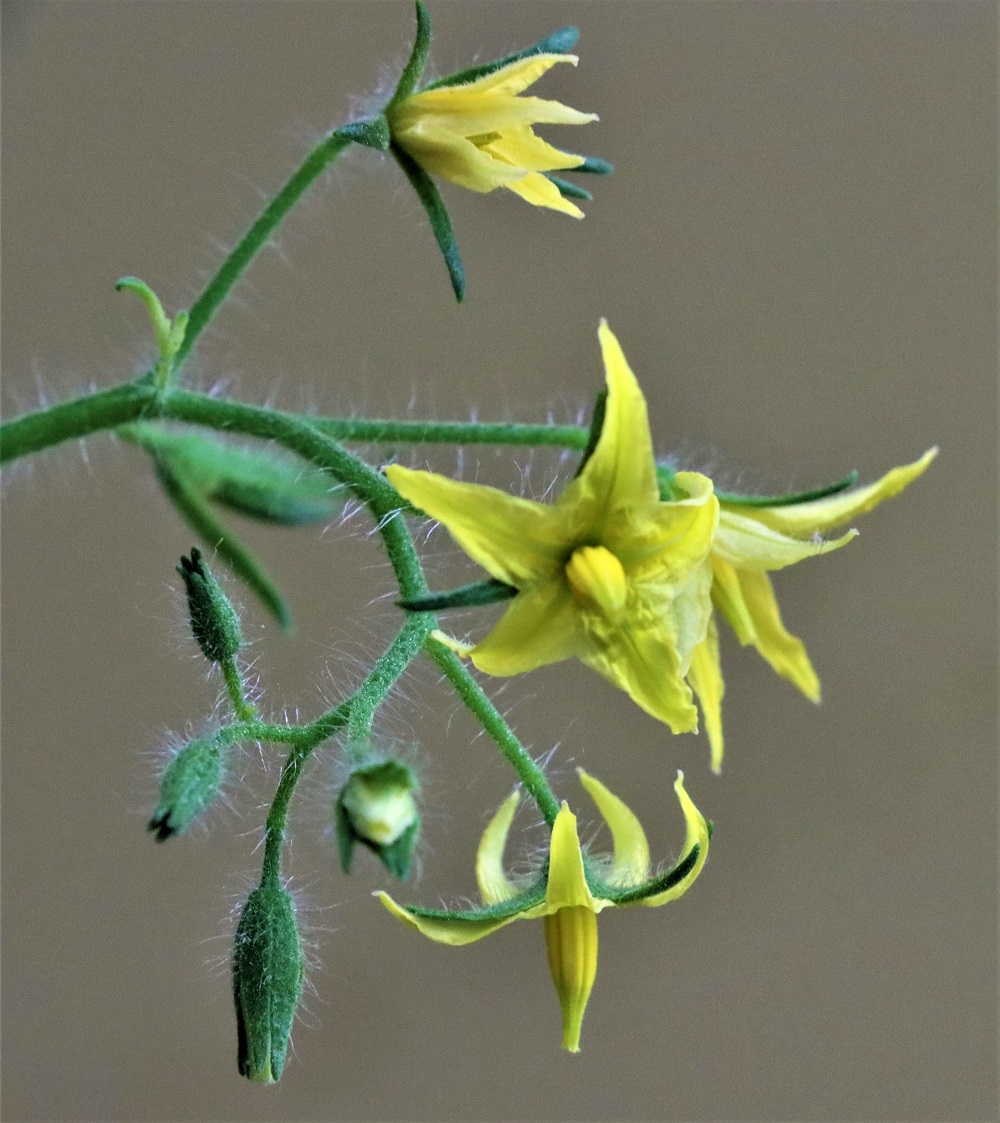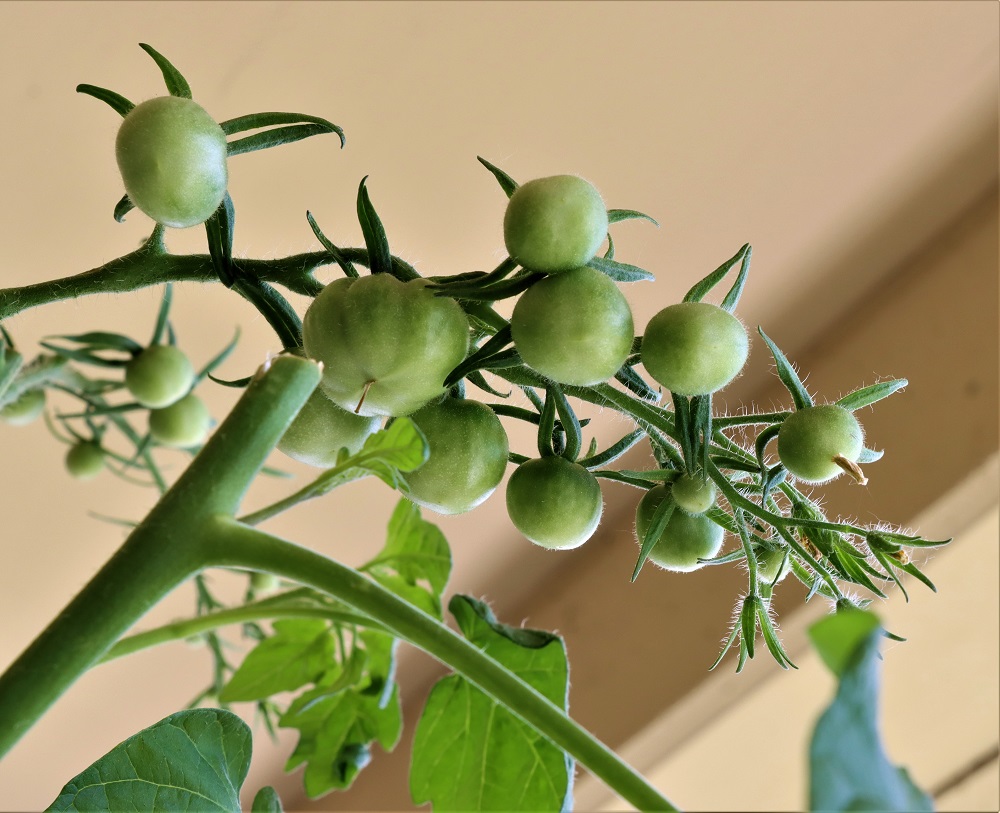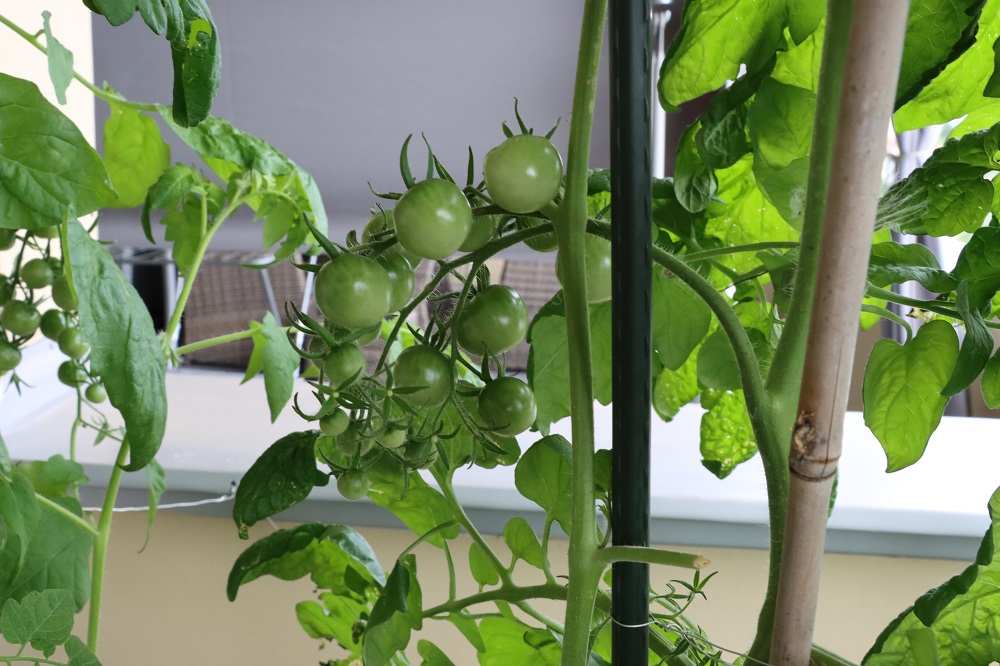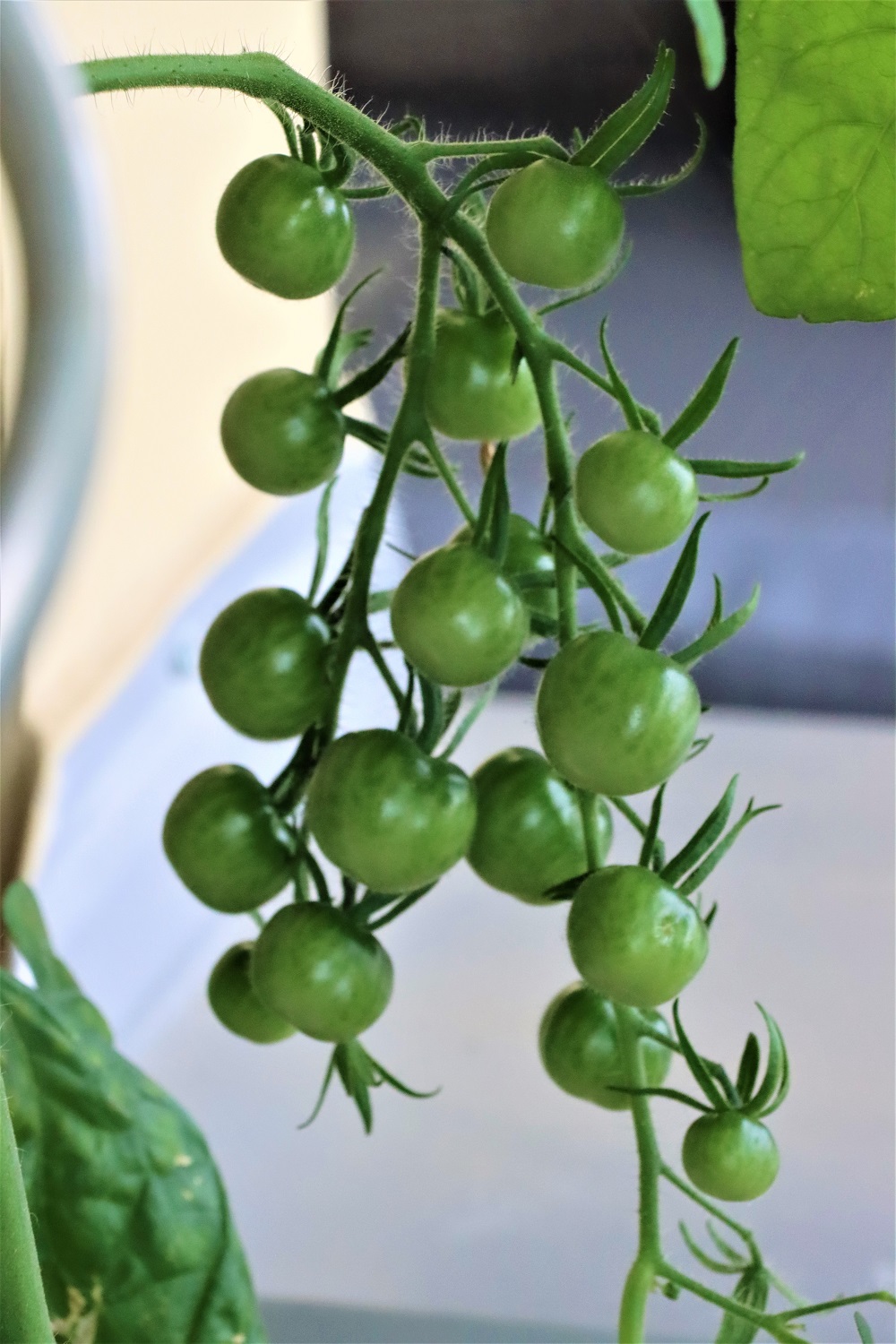 I do not throw brewed coffee and brewed tea and use them to fertilize these tomatoes. I give them as feed once a week. Also, ground eggshells are superb feed because it contains calcium for stronger plants. More updates will come about my container gardening... so until next time!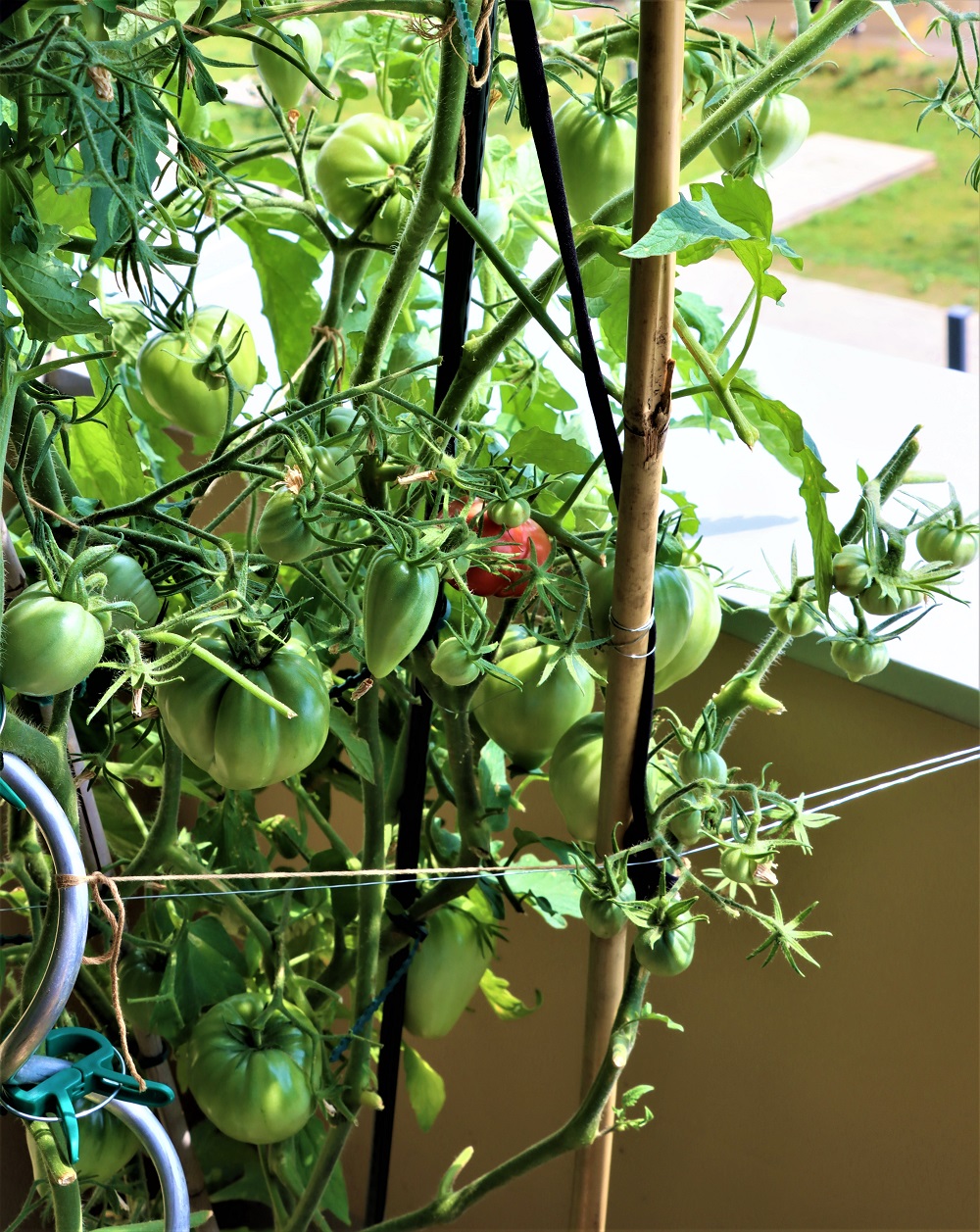 All text and images are owned by @mers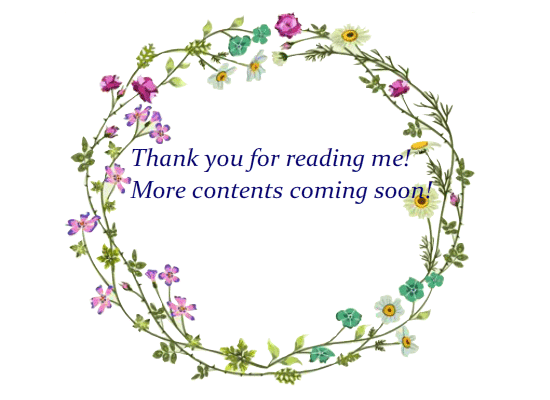 GIF by @gremayo