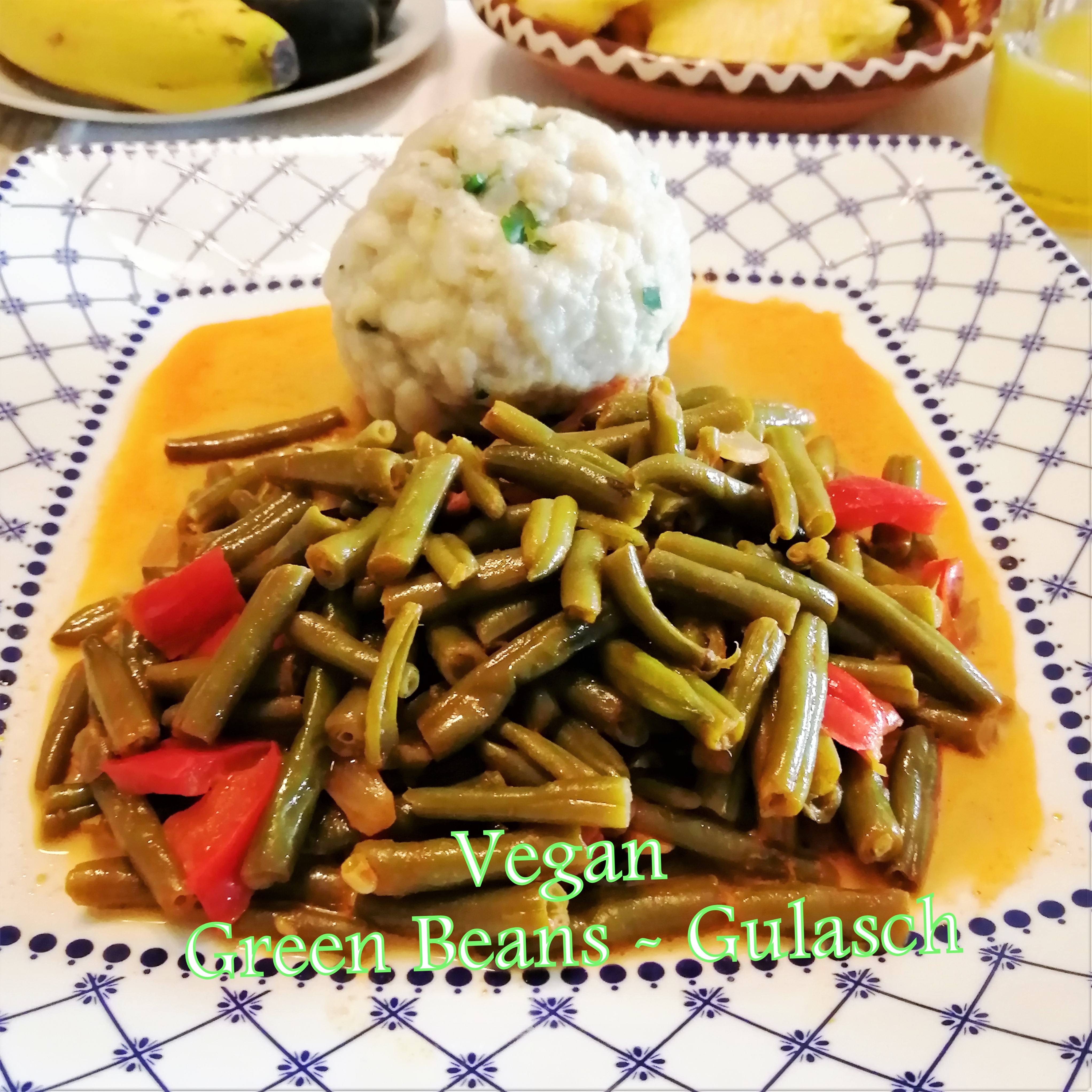 Hi!
Today, I am starting a series of recipes that features Austrian dishes. Let me introduce the Fisolen Gulasch, a dish that adds sweet paprika powder just like the Beef Gulasch... this is a vegan dish , so anyone vegan can try this out. Even if you are not vegan, you could add meat or sausages you like.
This is very easy to prepare and in Nu process , it can be cooked in a short time provided the ingredients are prepared beforehand. So let me share the ingredients below and how I prepare this dish.
Ingredients : For 4 servings
1 kilo Frozen Green Beans (choose a pack that is ready cut into small pieces)
4 cloves garlic, crushed
1 big onion, sliced or diced
1 bell pepper, diced
2 tablespoons sweet paprika powder
4 cups vegetable stock or water
1 tablespoon corn flour diluted in 2 tablespoons water
salt and pepper
Preparations:
1... Heat a deep casserole with 3 tablespoons cooking oil and fry the garlic til golden brown in color. Add the onions and stir-fry for about 2 minutes, add the bell pepper and the frozen beans. Sauté for about 8 minutes til the beans become a bit soft.
2... Add the sweet paprika powder and the 4 cups vegetable stock/or water, let boil then reduce the heat to low , cover and simmer for 10 -15 minutes.
Since the vegetable stock contains spice ingredients already, add salt and pepper according to your taste. Add corn flour diluted in water and mix carefully so that the flour blends with the liquid and make the sauce thicker. Serve hot with the Vegan Semmel Knödl, recipe below.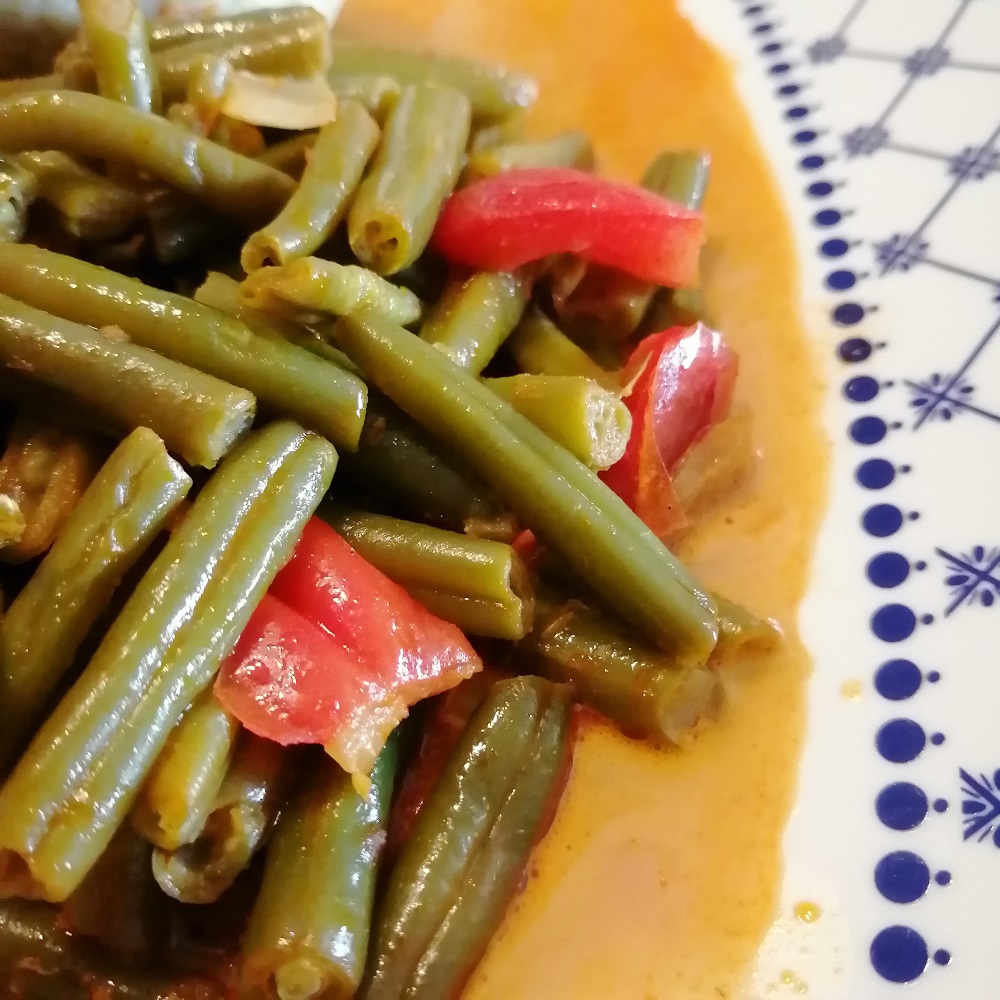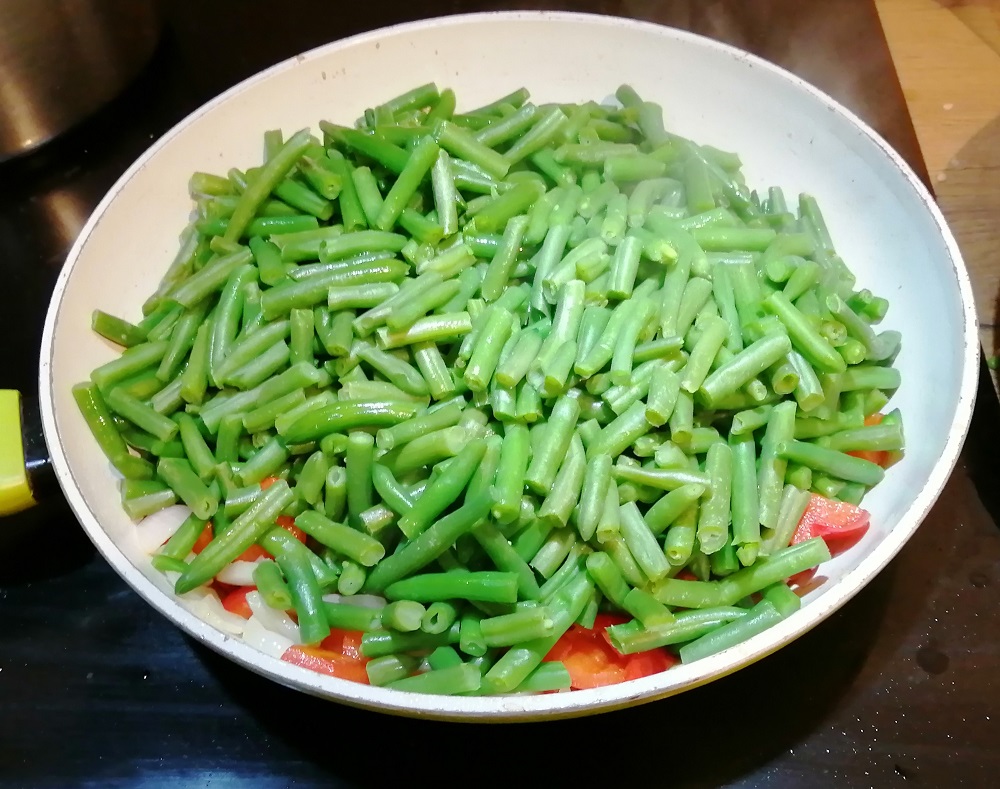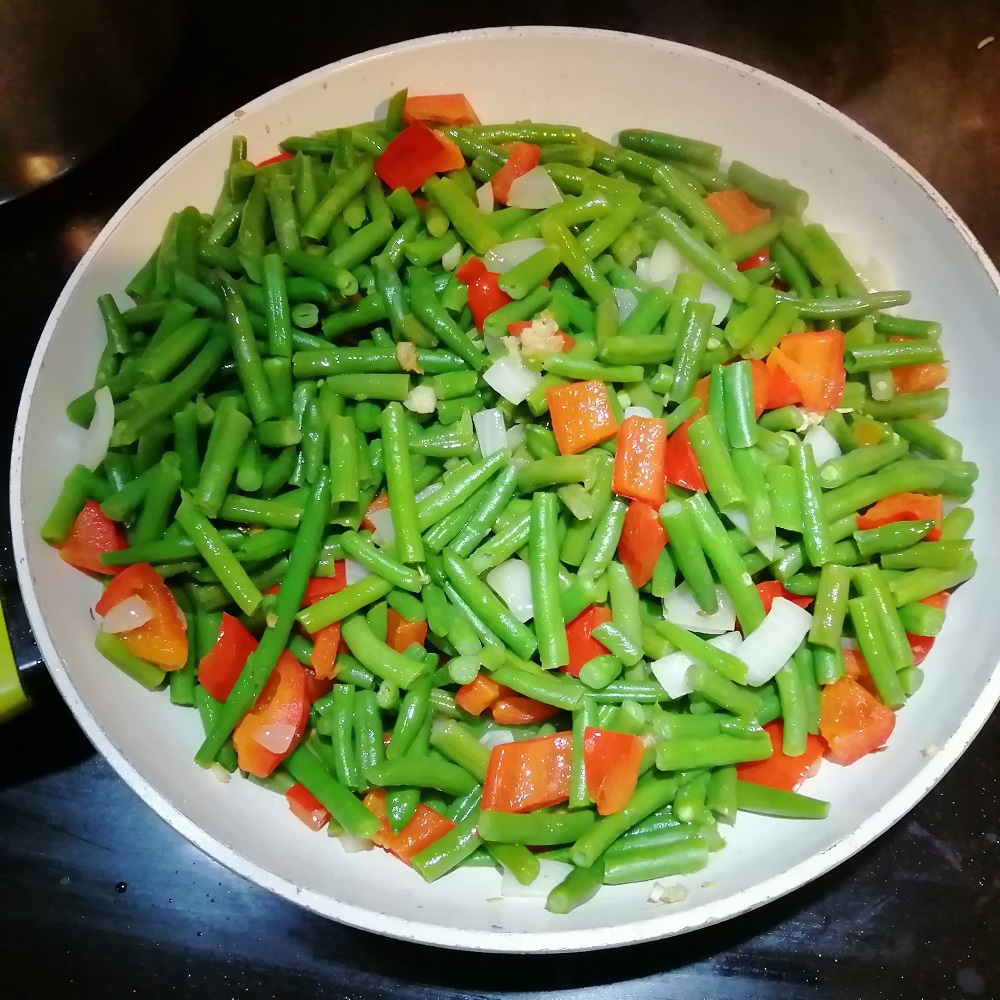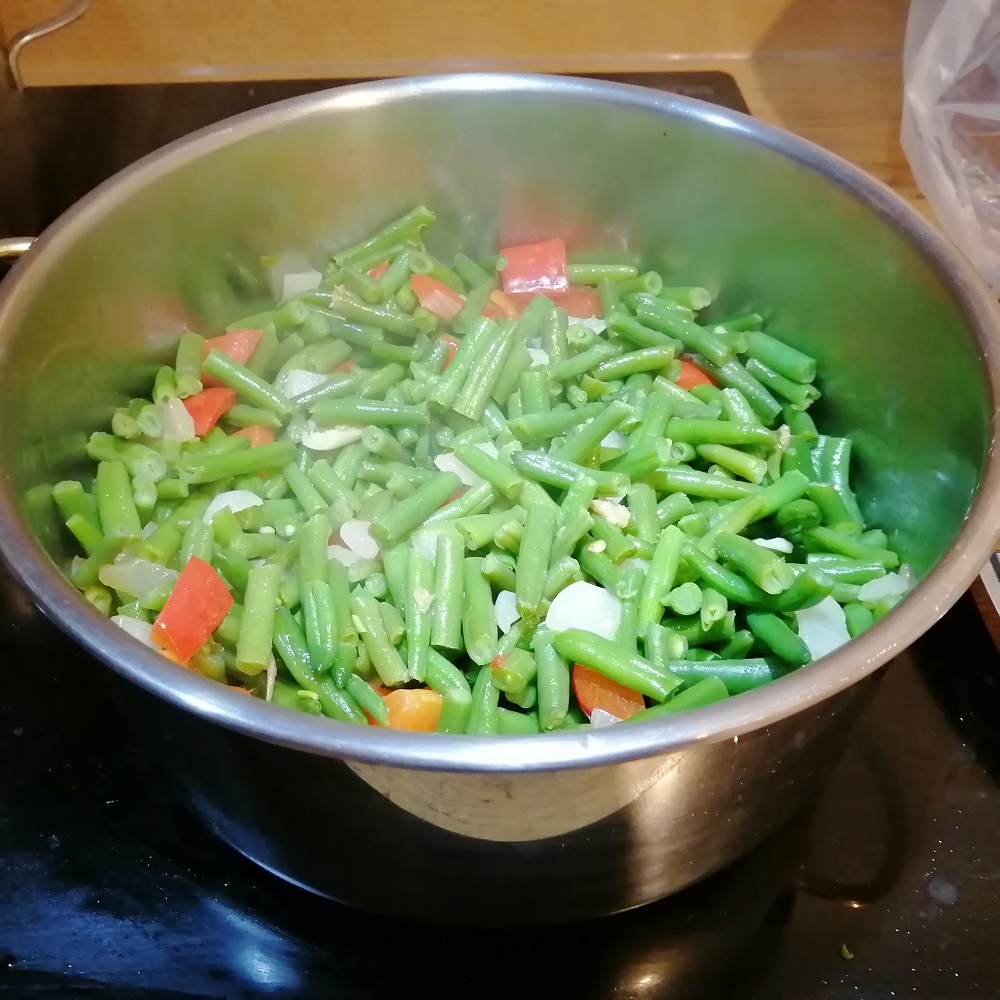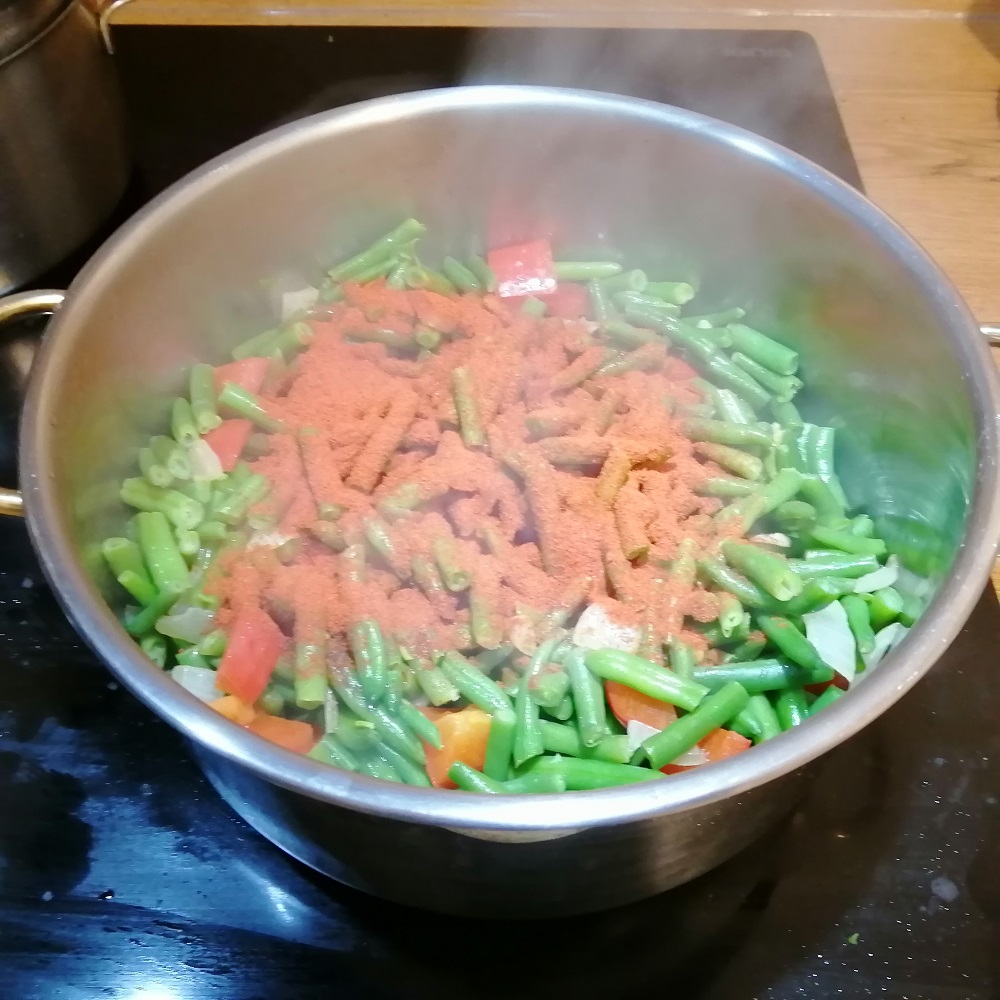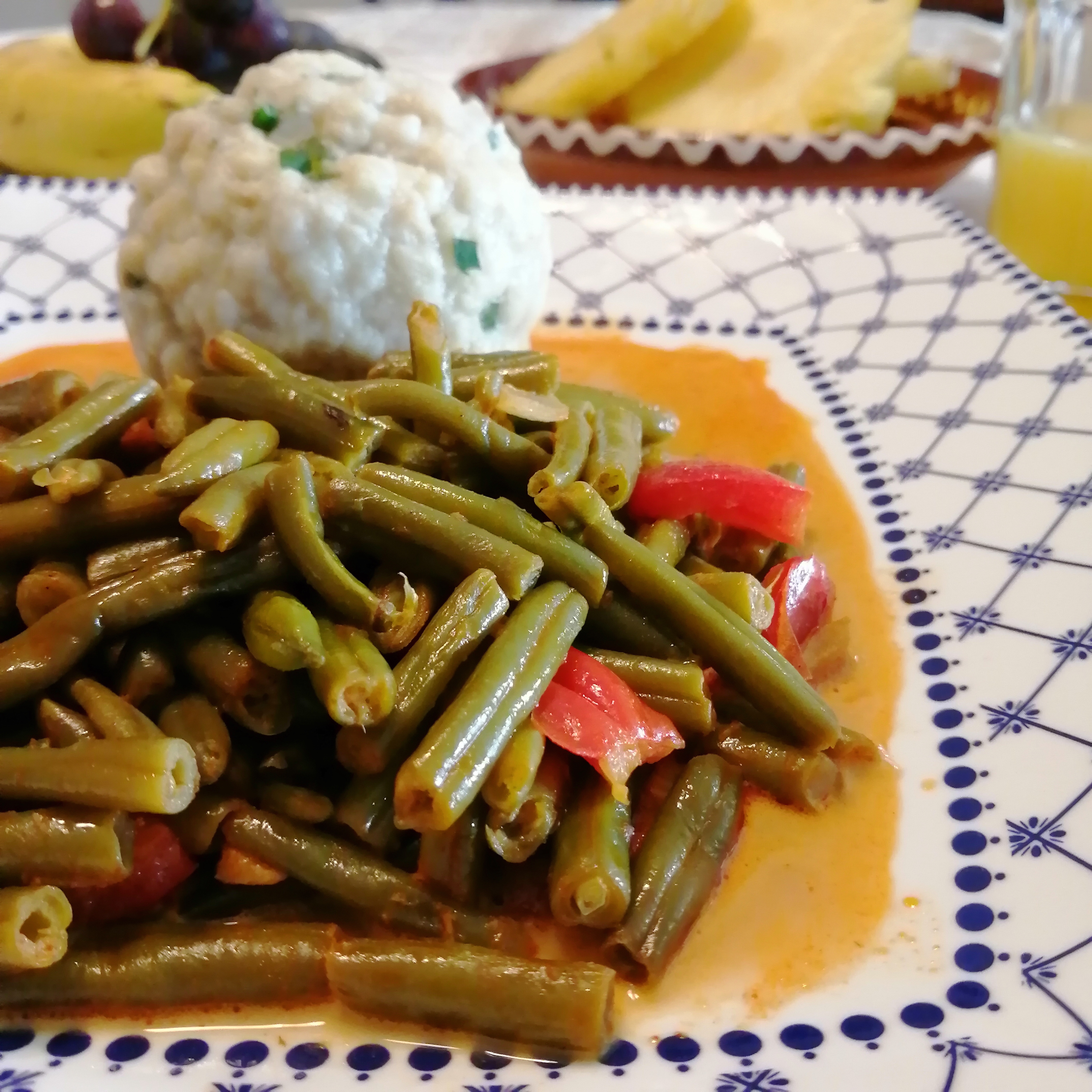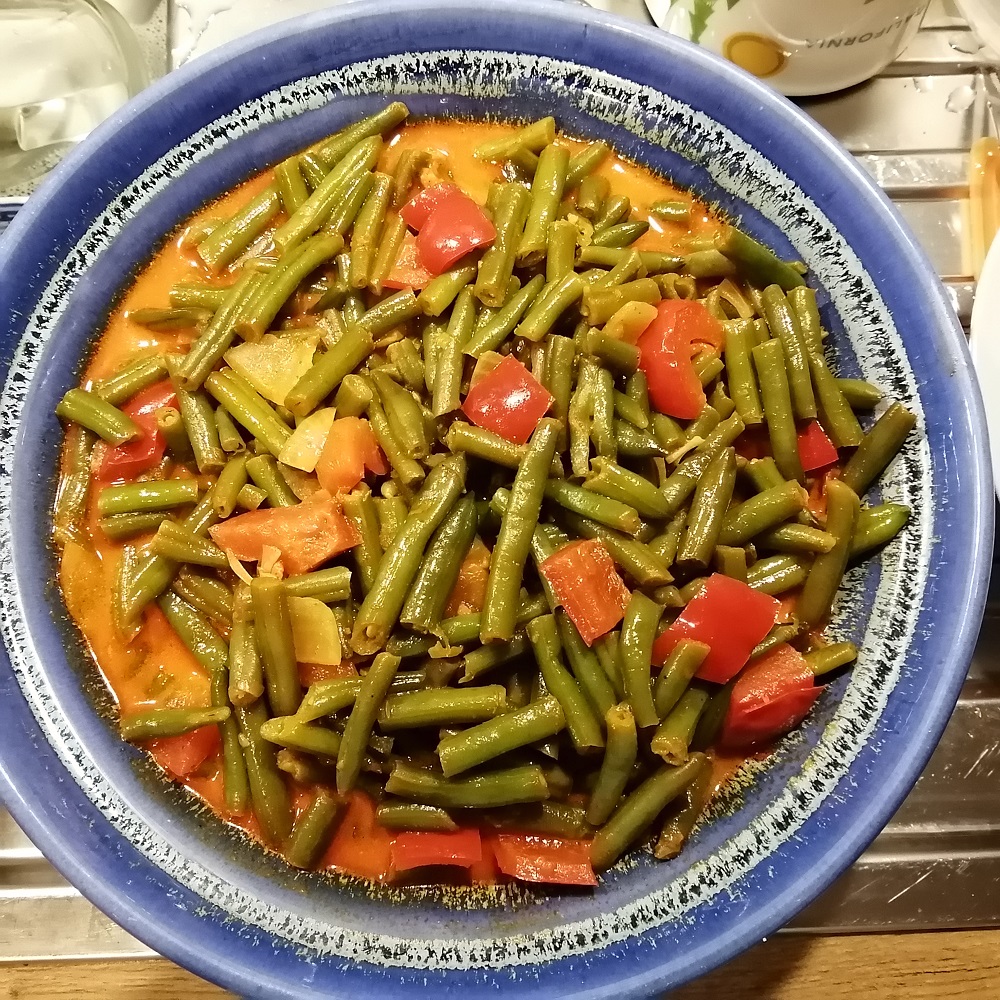 Vegan Semmel Knödel
A Semmel is a bread or crispy bun popular in Austria. Traditionally, Semmel Knödl contains butter, egg and milk. This is a well known side-dish in Austria as well as in parts of Germany particularly nearing the border of Bavaria and Salzburg... versatile in terms of its usage, this can be made simply plain or mixed with onions and parsley. Made with vegan white bread it compliments the Fisolen Gulasch Recipe.
Note: In this recipe, I made more Knödl of 8 pieces to be frozen for future use. To freeze, I placed the Knödl on a flat cover of a container to let them become hard. When frozen, it is time to put them in freezer bags, sealed the bag and placed in the freezer. Below is the recipe.
Vegan Semmel Knödl
Ingredients : 8 Servings
500 grams for dried vegan white bread, cut into cubes
350 soy milk
1 bunch of parsley, chopped
1 onion, chopped/or diced in small pieces
5 tablespoons olive oil
5 tablespoons of soy flour
1/2 tsp of nutmeg
2 teaspoons salt
a dash of pepper
Preparations:
1... Heat a pan with the olive oil and fry the onions til golden brown in color, set aside.
2...Cut the bread into cubes and put the pieces in a bowl, add 2 tbsps olive oil, the soy milk, the soy flour, a dash of nutmeg, salt and a dash of pepper. Set aside for about 15 minutes or more to let the bread absorb the liquid.
3... Add the onions and the chopped parsley to the mixture, knead well - let the mixture stand for about half hour.
4... Boil water in a casserole. Meanwhile, with wet palms (dip in water), shape the Knödl into 8 pieces. See to it that each ball has a smooth surface, each of the balls can be coated in a plate with soy flour to prevent it from falling apart when cooking.
5... As soon as the water boils, place 4 Knödl carefully in the water and reduce heat, simmer for about 20 minutes, take out of the casserole arrange on a plate, add the Fisolen Gulasch and serve hot.
Try this dish... it´s delish!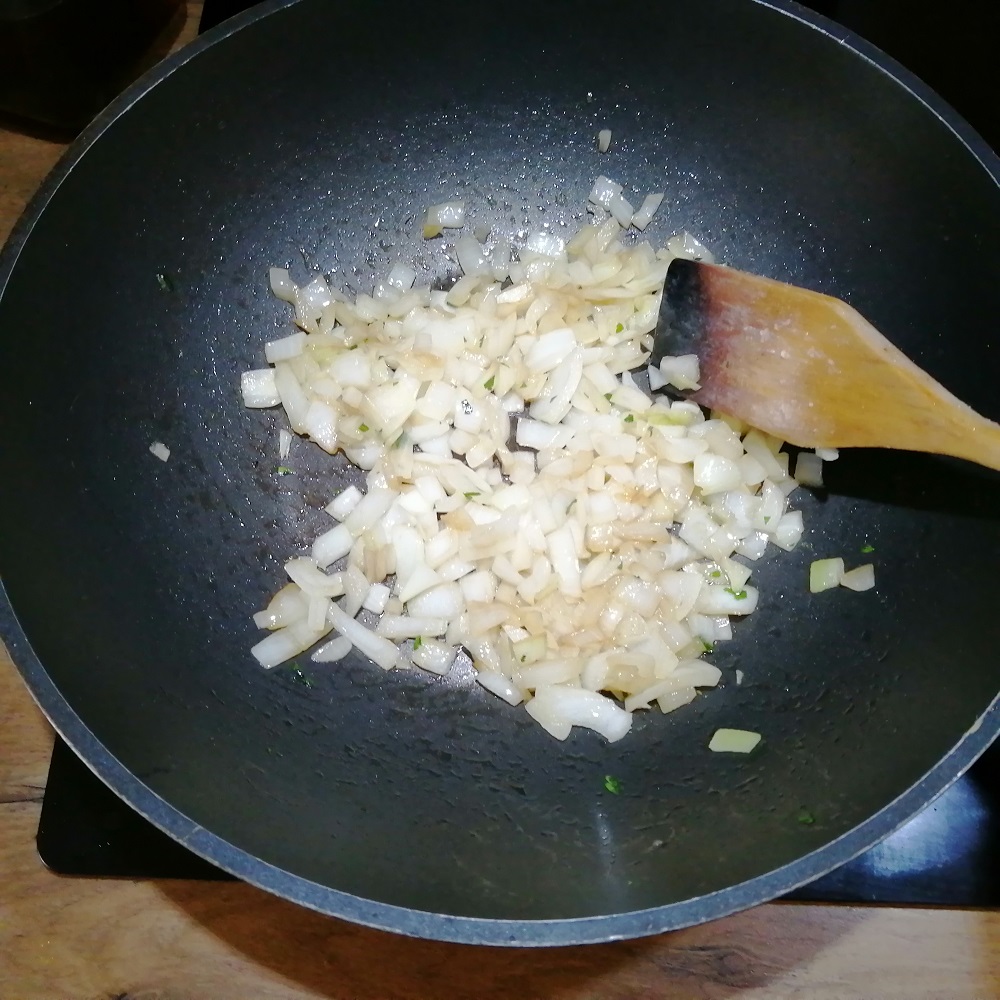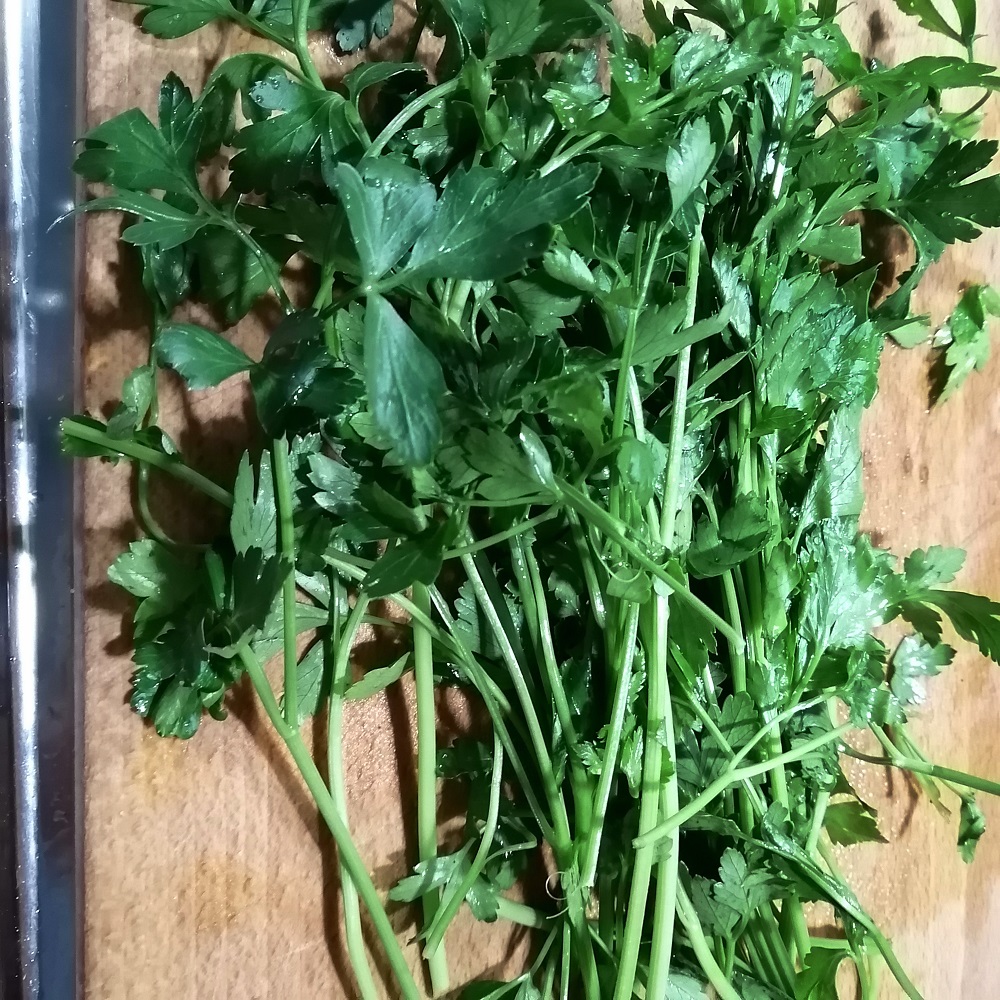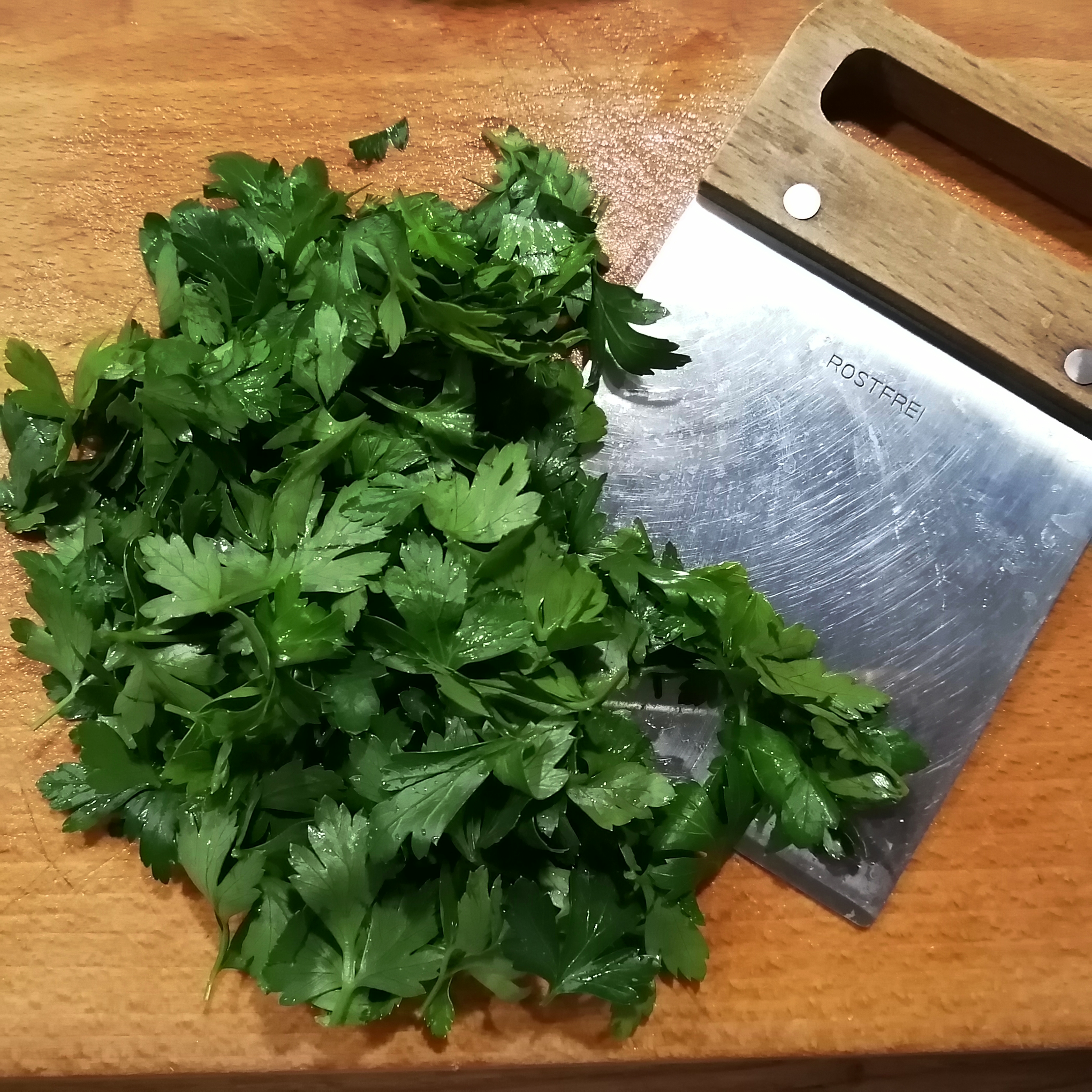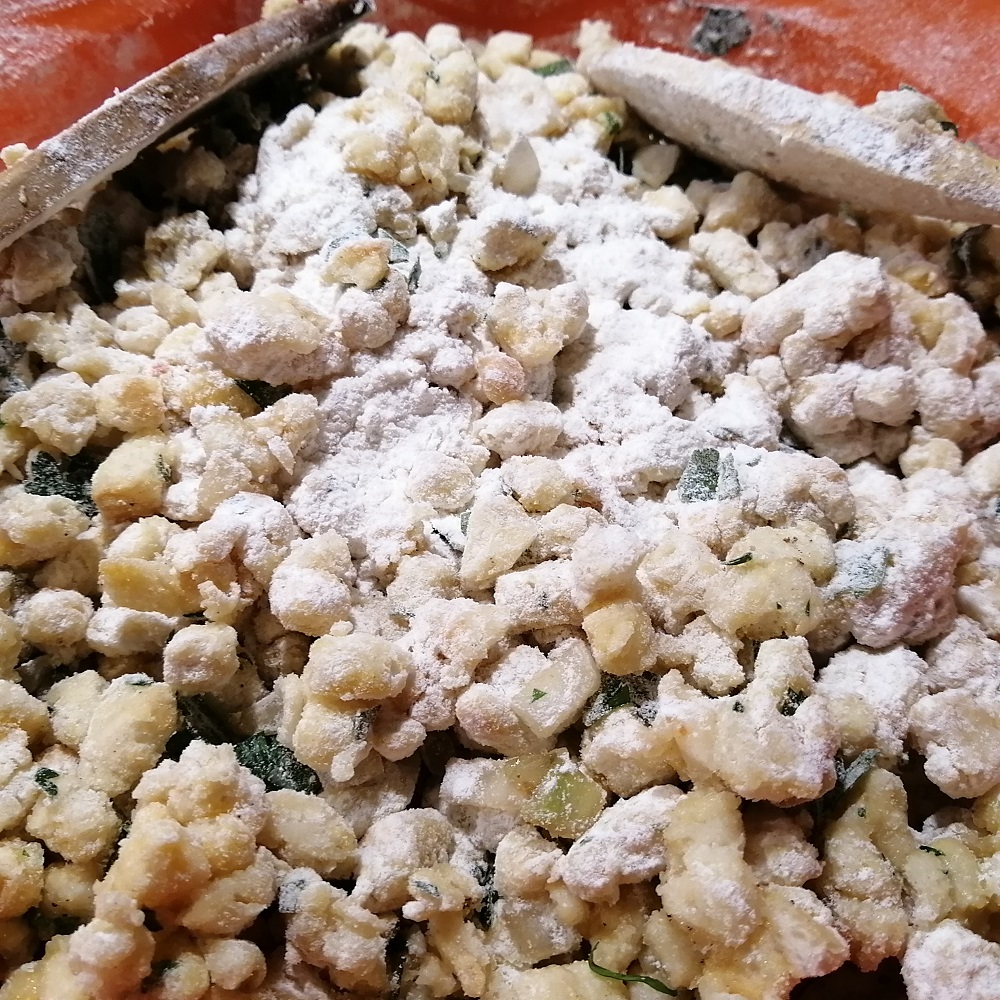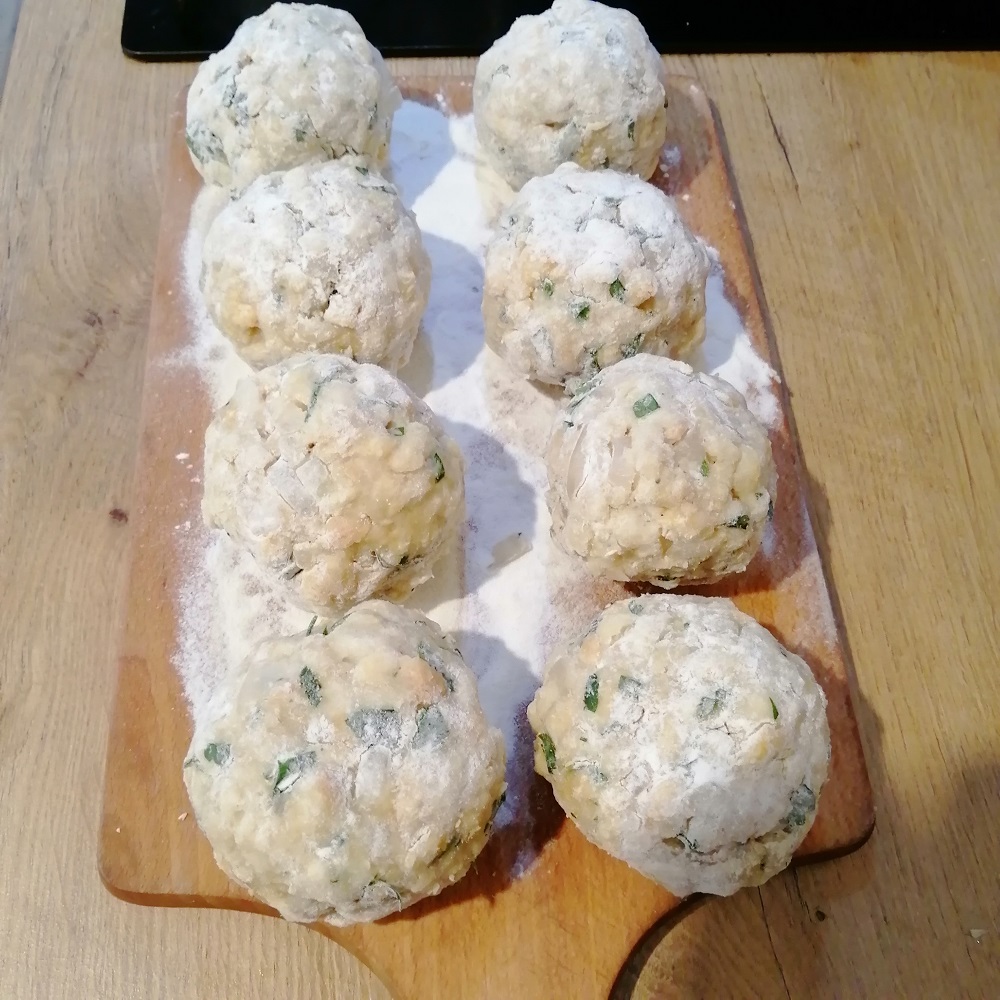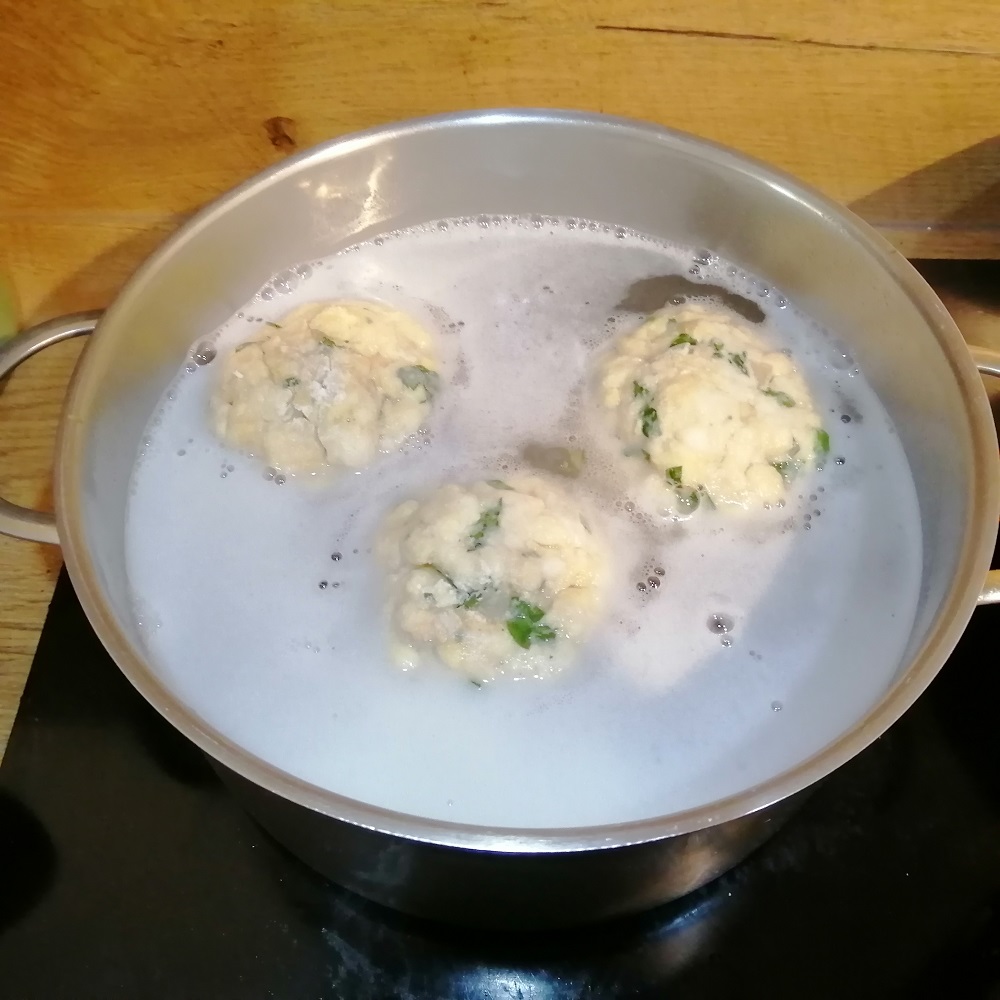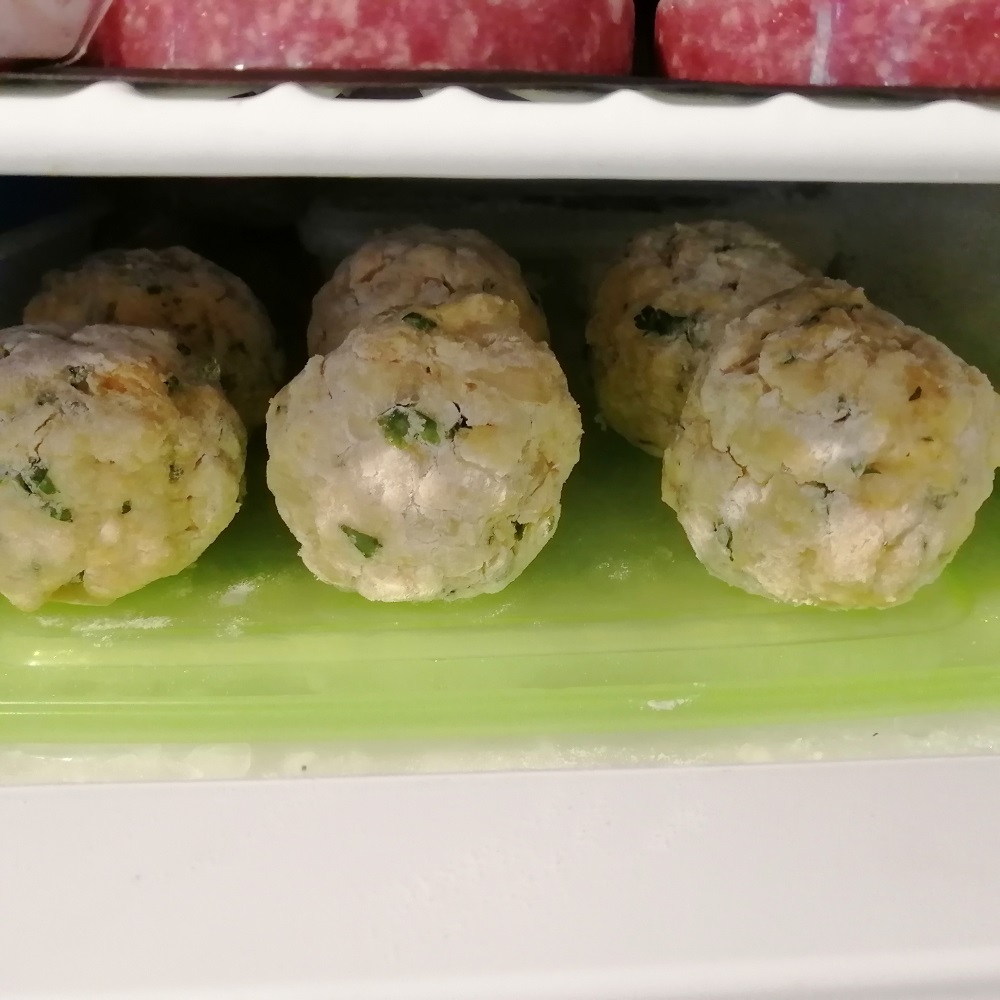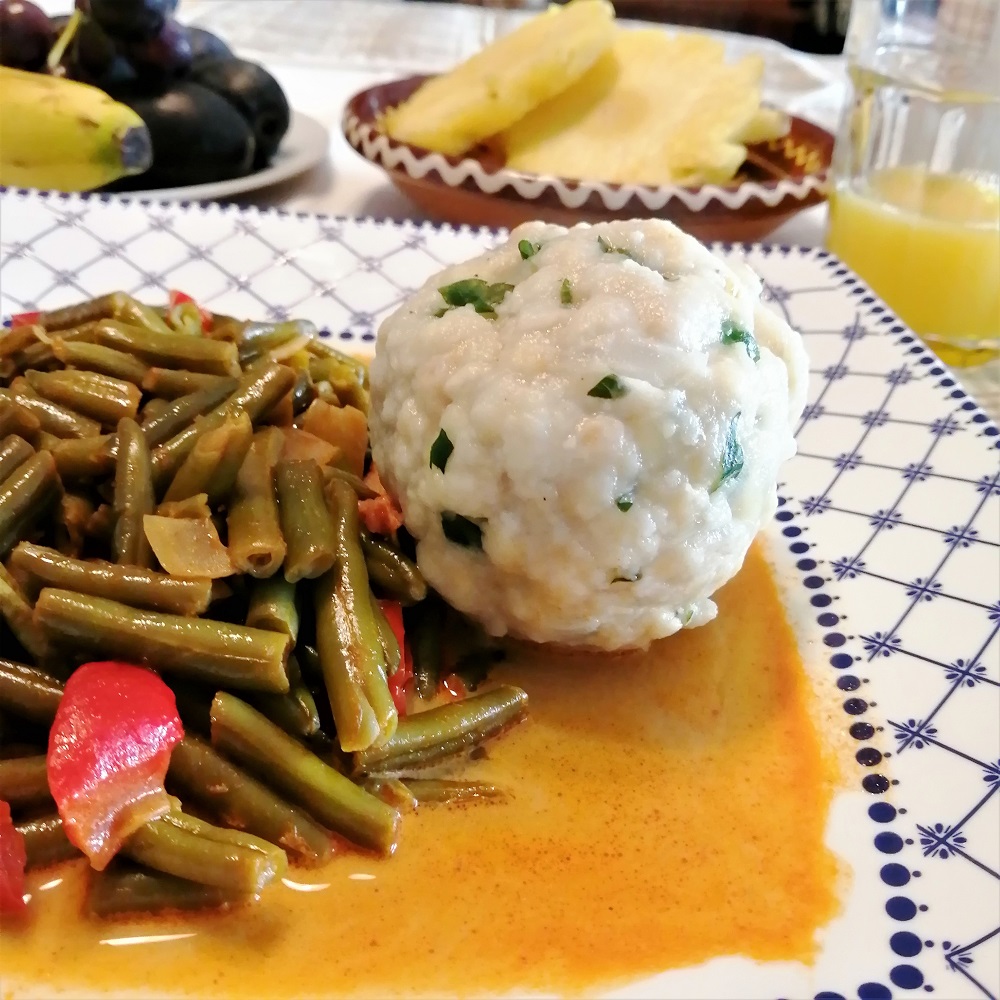 All images were taken and text written originally by @mers.
Happy Cooking!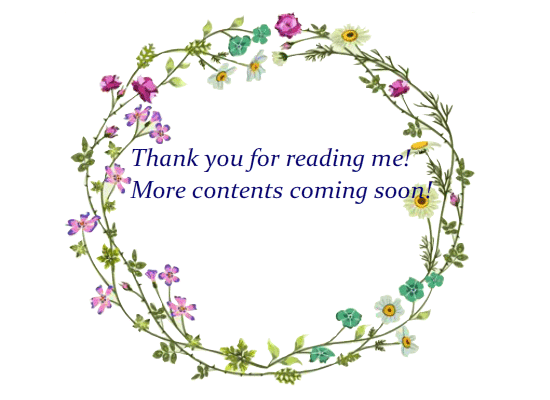 GIF courtesy of @gremayo